The Turkish Grand Prix stewards didn't afford Pierre Gasly any leniency in his first-lap contact with Fernando Alonso because he was considered wholly to blame.
Gasly was given a five-second penalty for spinning Alonso at the first corner of the Istanbul Park race, after he ran wide in the wet conditions and hit the Alpine's left-rear wheel.
The stewards felt Gasly did not leave Alonso enough space on the outside and was entirely to blame for the clash, which is key to him being punished even though first-lap accidents tend to result in no further action.
The FIA has tightened its 'let them race' principles this year and decided that incidents on the opening lap where a driver is "wholly" to blame will likely result in a penalty.
This is why Gasly – and Alonso for a separate incident a few corners later, where he hit Mick Schumacher – was given a five-second penalty.
Conversely, when Max Verstappen ran title rival Lewis Hamilton off-track on the first lap of the Emilia Romagna and Italian Grands Prix, he still benefited from the first-lap leniency because both were considered to have played a role in those incidents occurring.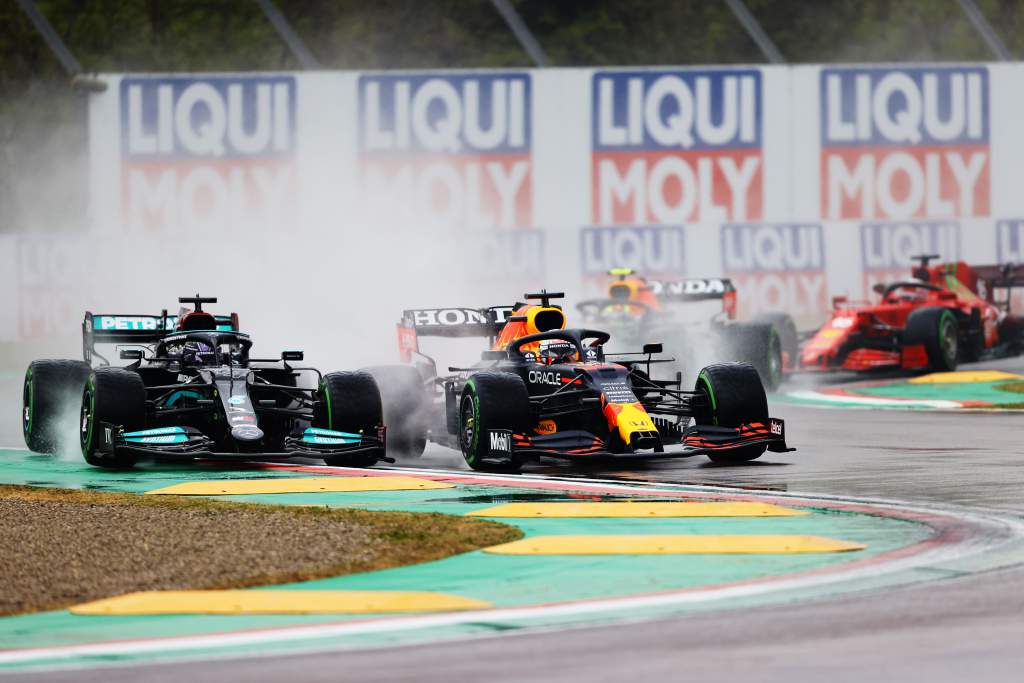 "For ease of interpretation, for everyone's benefit, if someone is wholly to blame on lap one, it will result in a penalty," explained FIA race director Michael Masi.
"If it takes two to tango and someone's predominantly [to blame], then it would be likely on lap one not result in anything – or if there's more than the two cars involved.
"But if it's quite clear, two cars, and one has done it, then a penalty would happen."
Gasly contested that the presence of Sergio Perez on his inside was a key factor and made it a three-car incident, but the stewards felt that did not make it an unavoidable incident.
They determined Gasly was not "sandwiched between two cars" when he hit Alonso.
"I knew he was there, I also knew Sergio was there," said Gasly. "I tried to go where I could.
"We know it's usually not a good mix.
"To be fair for me I don't really know where else I could have gone. It's a tricky one. It's damp, it's Turn 1. Obviously there's a high chance that something happens.
"I don't want to be involved in any sort of crash that could ruin my race so I just tried to stick in between these two cars, but I didn't have more space."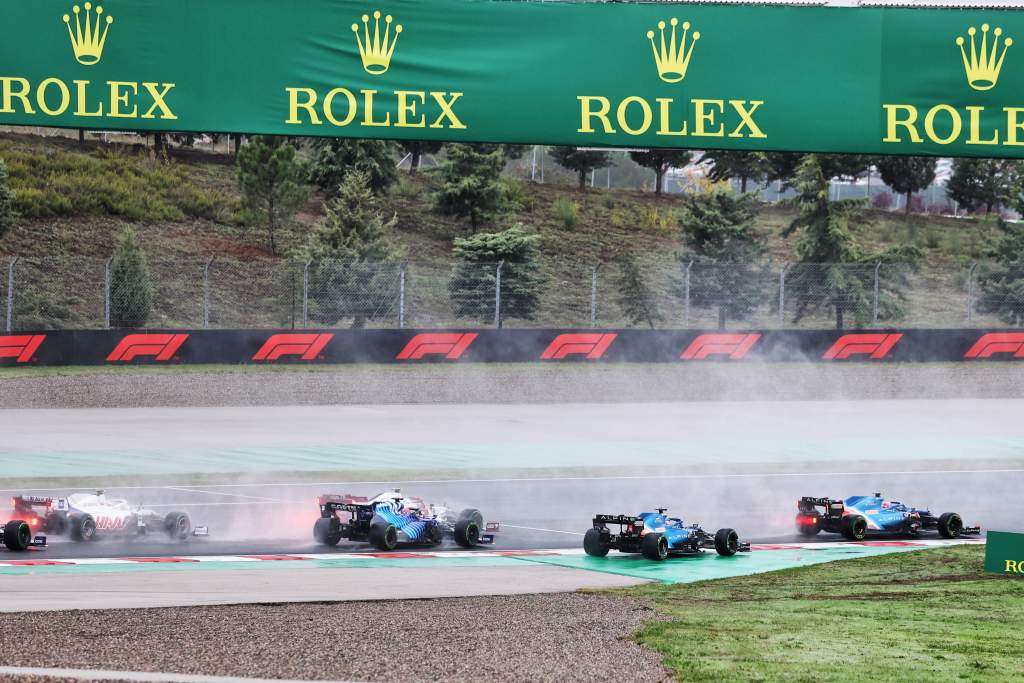 Alonso's race was ruined by the incident as he dropped into the pack whereas Gasly was able to continue and went on to finish sixth.
However, Alonso was not too unhappy with Gasly immediately after the race, although at that point he had not seen a replay.
"The first corner is always difficult in these conditions, we were nearly for the first time on these wet tyres all together at the start, so these things can happen," Alonso said.
"Unfortunately it happened to us today when we were top five. I hope next time not when we're at the front."