Red Bull team principal Christian Horner has made emphatically clear his concerns about Aston Martin's Spanish Grand Prix upgrade package meaning the car bears a striking resemblance to the Red Bull RB18.
He's pointed out any transfer of intellectual property would be a "criminal offence" and confirmed Red Bull has launched its own internal investigation. By definition, depending on the outcome of that investigation, the team could then choose to go legal.
But there are other courses of action available to it that could be pursued regardless of whether or not the internal investigation convinces Red Bull that there is a basis for any legal action.
PROTEST ON THE BASIS OF IP USE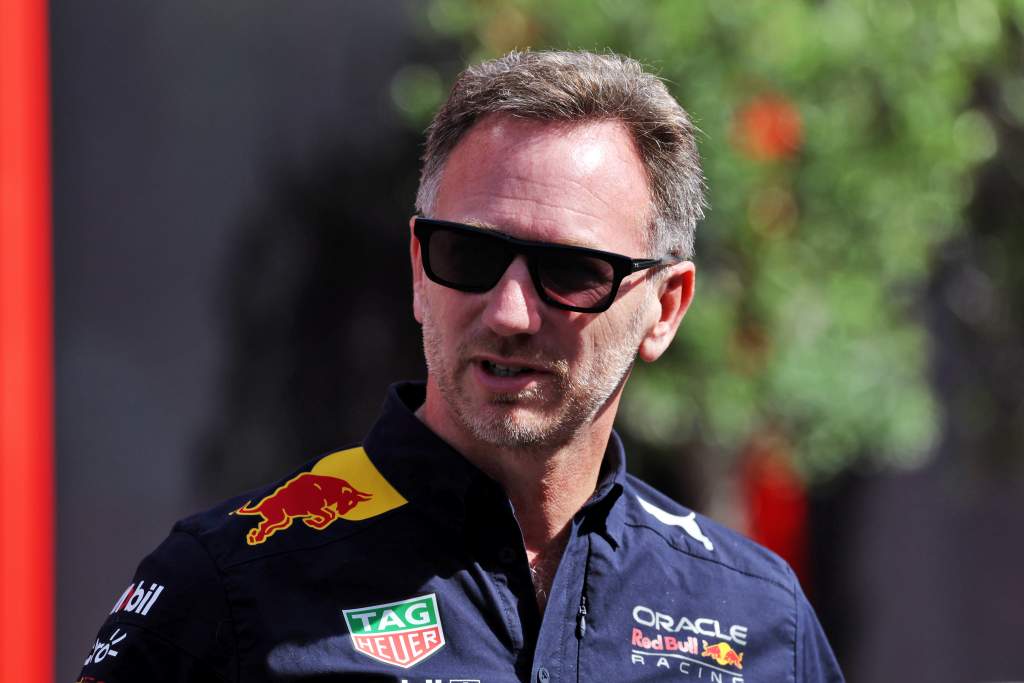 Whether or not Red Bull believes there has been any illicit use of IP, the technical regulations would offer grounds for a protest.
The FIA has stated that its investigation of the Aston Martin design process "confirmed no wrongdoing had been committed". But that is effectively the opinion of the technical department and can formally be challenged with a protest submitted to the stewards.
This would be on the basis of Article 17.3 of the technical regulations, which covers what are called 'listed team components'. Formerly known as listed parts, these are the components that a team must design and own the intellectual property to itself (save for the provision to outsource to a third party based on tight conditions). This includes all aerodynamic surfaces.
The regulations permitting outsourcing of designs make it emphatically clear that this cannot be to another F1 team.
The concern over the Aston Martin upgrade is all about the aerodynamic surfaces and within this regulation there would be two potential bases for appeal.
If Red Bull becomes convinced there was any IP transfer then it could protest on that basis. Two teams cannot own the IP to the same designs, therefore the car would be illegal were there proved to be any such transfer.
Protesting on this basis would have the highest possible bar. As Horner has pointed out, it would potentially require the proof of a criminal act in misappropriation of IP. This remains an extreme accusation even in an arena where it has happened plenty of times throughout history.
PROTEST ON THE BASIS OF NON-IP COPYING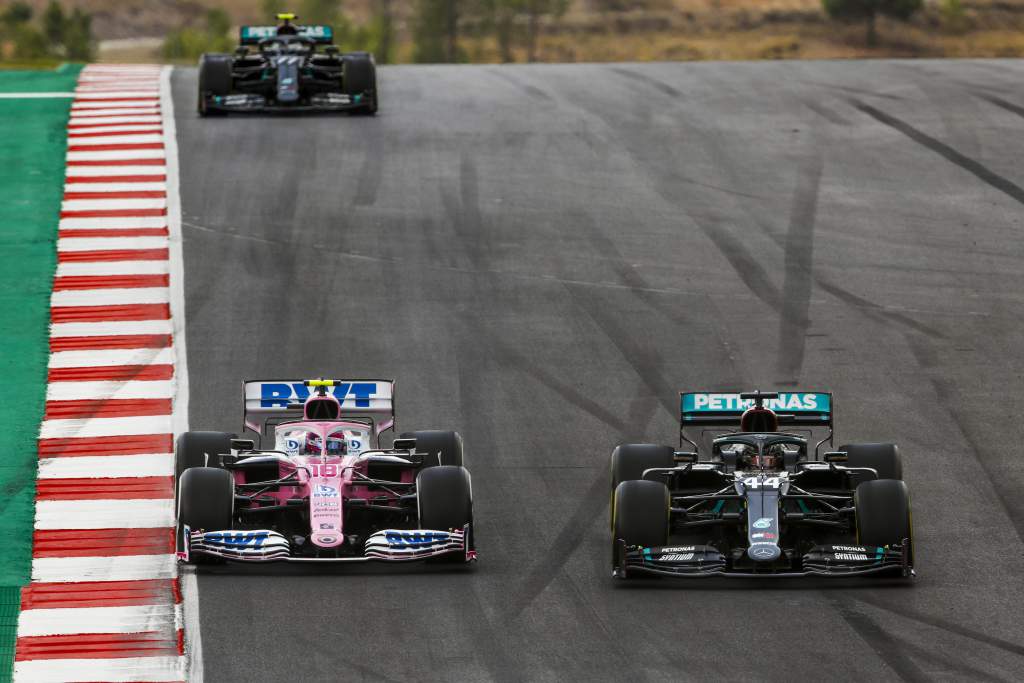 But even if there was no transfer of IP involved, as the FIA has concluded and Aston Martin insists, then Article 17.3.3 of the technical regulations would come into play.
This rule was introduced by the FIA after concerns were raised over Aston Martin, then in its Racing Point guise, copying the 2019 Mercedes to create the Racing Point RP20 of the following year.
Racing Point was frank about how it had achieved this through studying the car closely and a protest brought by Renault was largely rejected on the basis that the car had been cocloned legitimately rather than through the use of design data.
The one exception to this was the rear brake ducts, which had fallen through the cracks of these components transitioning from being non-listed to listed parts between 2019 and '20. Racing Point had received the parts legitimately in 2019, but the front brake ducts were 'grandfathered' as they had been used during that season. The rears were not used given they didn't work well with the higher-rake of the 2019 Racing Point so their use in '20 triggered a 15-point penalty and a €400k fine.
This led to the clarification of the regulations about what is and is not acceptable copying. The regulation states that "although it is permissible to be influenced by the design of concept of a competitors LTC using information that must potentially be available to all competitors, this information may only be obtained at competitions or tests… and no competitor may design its LTCs based on 'reverse engineering' of another competitor's LTC".
So what constitutes reverse engineering? According to the regulations, there are four ways this is specifically outlawed:
a. The use of photographs or images, combined with software that converts them to point clouds, curves, surfaces, or allows CAD geometry to be overlaid onto or extracted from the photograph or image
b. The use of stereophotogrammetry, 3D cameras or any 3D stereoscopic techniques
c. Any form of contact or non-contact surface scanning
d. Any technique that projects points or curves on a surface so as to facilitate the reverse-engineering process
You could summarise this as you are allowed to look at a competitor's car and try and copy ideas based on that, but any form of direct or indirect measurement is outlawed.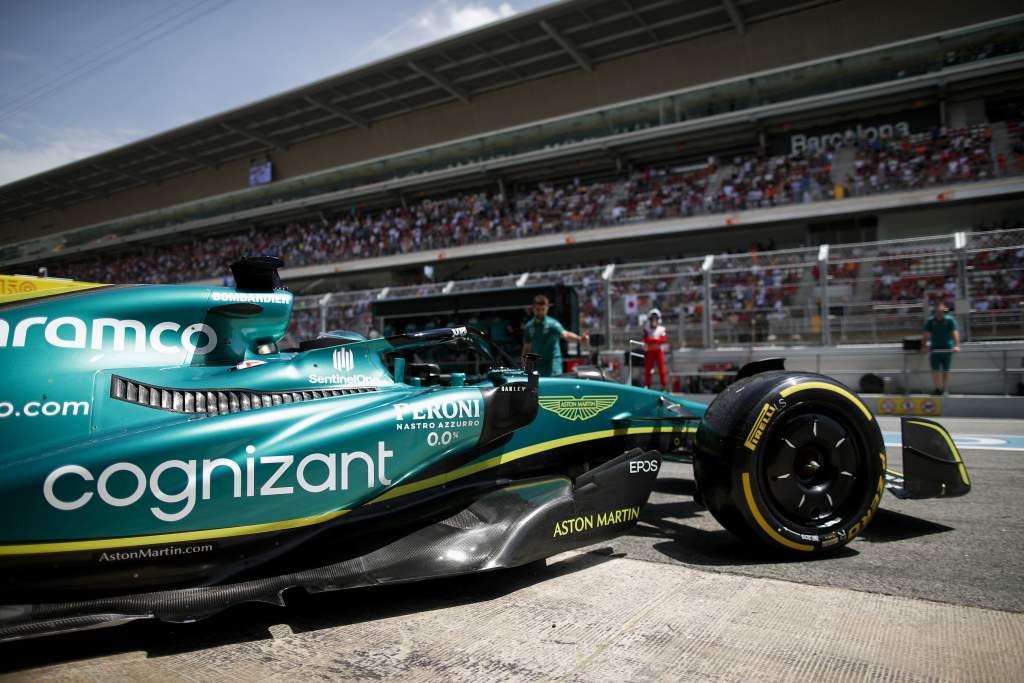 The second part of Article 17.3.3 states that the "it will be the role of the FIA to determine whether this resemblance is the result of reverse engineering or of legitimate independent work". The FIA is empowered to request any appropriate data or information to make this determination.
The FIA's Friday statement suggests it has already been through this process. But were a protest to be lodged the stewards would have the chance to interrogate the process and its conclusions.
One crucial factor to note is this regulation specifies that it does "apply to their entire design process" – with the scope of that stretching beyond the calendar year. That means that not only does Aston Martin have to prove that its current components comply, but also that this has been the case through the whole history of their development.
Given Red Bull has already expressed its concerns about the similarities, it would be logical for it to lodge a protest, ideally as soon as possible.
It would have to frame its protest but the lower ceiling of proof is the second basis, which outlaws certain forms of copying without any exchange of IP data. This would challenge the stewards to conduct what would likely be a time-consuming investigation.
This regulation has yet to be tested and does appear to be a little vague. The binary positions of 'reverse engineering or 'legitimate independent work' are simplistic.
As the late Carl Sagan, a renowned astrophysicist, once said, "if you wish to make an apple pie from scratch, you must first invent the universe". The relevance of that is that every F1 car today builds on a vast history of innovation and evolution achieved by countless people and organisations over more than a century – so nobody is truly producing a car through all of their own work. It would be impossible.
So the stewards would be challenged to evaluate not only how any inspiration has been drawn, but also the extent of it. Any F1 car is permitted a certain level of resemblance to another one, and to the untrained eye most look somewhat similar, so where is that line? The regulations categorically do not state this.
That's a difficult question to answer but one the stewards would have to take on were there to be a protest.
Red Bull could then continue its investigation and any possible wider legal action if it feels justified in launching it separate to that. If an initial protest on the grounds of copying without IP transfer were unsuccessful, such a case could be used as a justification for another protest – depending on the exact outcome of any hearing.
DO NOTHING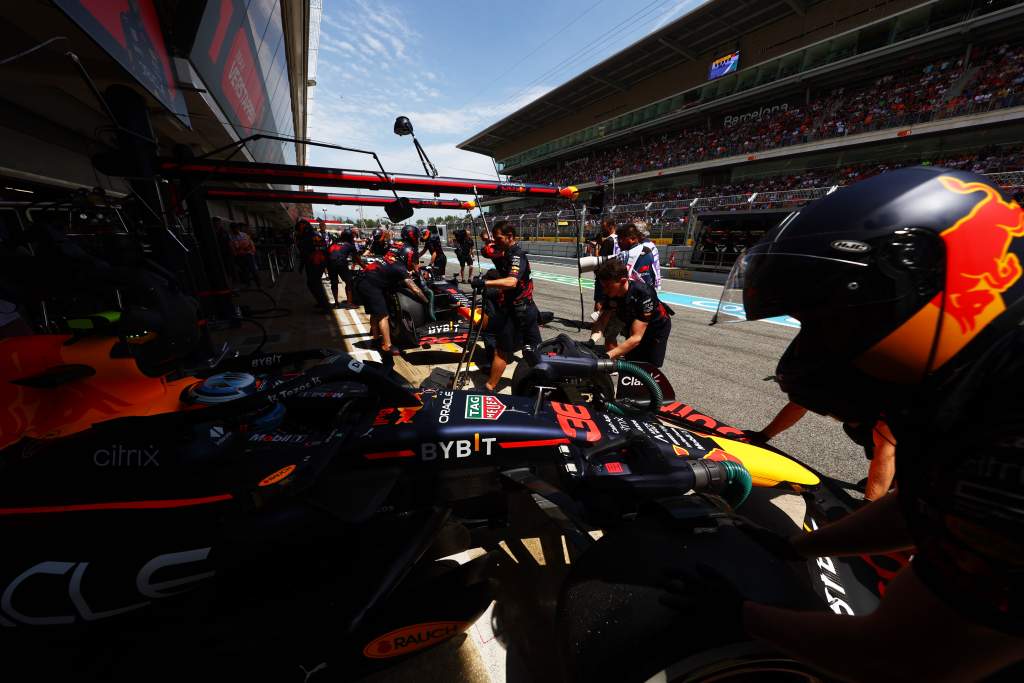 Red Bull could simply keep its powder dry on a protest for now while waiting to complete its internal investigation. That would then allow it potentially to pursue sporting penalties at a later date should any of its suspicions be proved to have a basis, or drop its concerns entirely should its investigation reveal everything is in order.
The downside of waiting is that while there is no obligation to protest at the earliest opportunity, there is perhaps a tacit acceptance implied by waiting. Doing nothing having raised concerns publicly already would also be a questionable move when it comes to the court of public opinion.
If Red Bull does do nothing, that would also allow Aston Martin to use that as proof that it is, as it argues, completely in the clear in how it has gone about things.
But it might also buy more time before Red Bull commits to a course of action.
PUSH FOR RULE CHANGES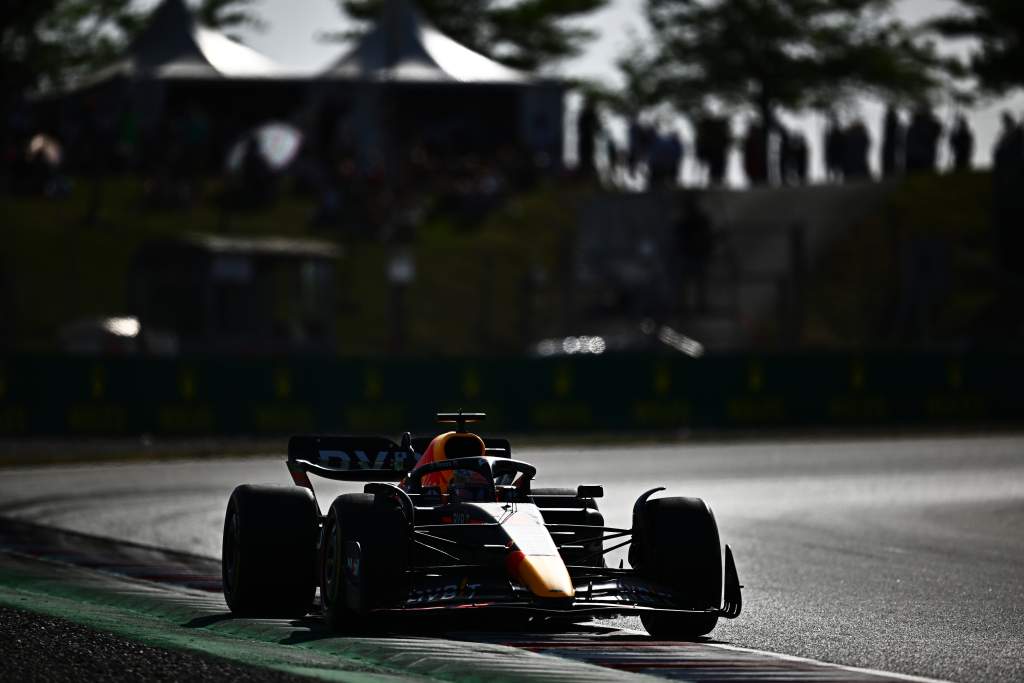 Red Bull might do this in parallel with the above options, but as is often the case in such cases the main focus for it could be on getting the regulations tightened up.
The regulations for being too inspired by a rival without any use of IP are somewhat vague and this is the first test case of those. It might be that Red Bull, potentially supported by other teams (beyond AlphaTauri, that is), will want to push for greater clarity in this rule for the future.
In that situation, even if the Aston Martin AMR22 is compliant – as the FIA and team are adamant that it is – there could be some change of definition for the future preventing this happening.
Any such deals would be formulated behind closed doors and history would suggest they would be bound to any potential or ongoing protest or appeal being dropped.
The ball is now firmly in Red Bull's court, whichever course of action it chooses to take.