Aston Martin says its revised AMR22 was developed alongside its launch car in 2021 and it was a "surprise" earlier this year to see Red Bull had a "similar concept".
A significantly updated Aston Martin is making its debut at this weekend's Spanish Grand Prix and has caused controversy because of its likeness to the Red Bull.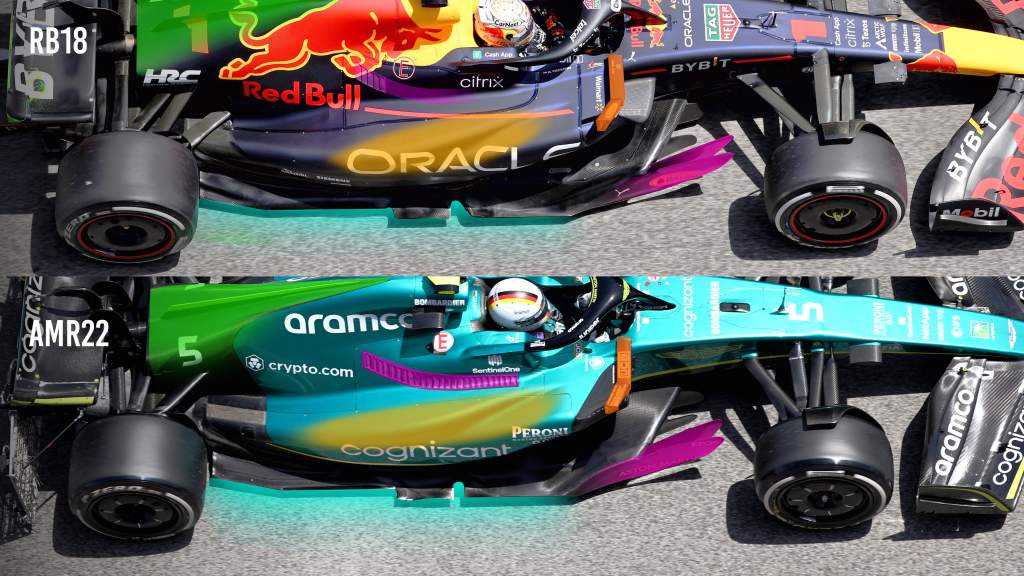 The FIA conducted an investigation pre-event after being informed of the upgrades and their similarity to the RB18, and determined Aston Martin had not broken any rules regarding illegally copying a rival's design.
But Red Bull appears not fully convinced and has made repeated references to wanting to make sure no intellectual property has been exchanged, a concern that is linked to Aston Martin hiring several ex-Red Bull personnel in recent months.
Aston Martin chief technical officer Andrew Green has argued that the revised AMR22 is not a Red Bull copy because it was first conceived in mid-2021.
As teams were designing cars to all-new technical regulations for 2022, Aston Martin was not sure which car concept would be best so Green said the team had two development paths open.
Aston Martin ultimately picked, launched and started the season with a very different design to Red Bull.
But Green claimed Aston Martin already had fears it had made the wrong choice and that these were reinforced when the RB18 appeared for the first time at the pre-season test in Spain with a concept Green's team had apparently also considered.
"If you look at the development of the car that is sitting out there, right now, you'll see that this all happened towards the end of last year," said Green.
"Before we'd seen anybody, we were on a dual path. And it came as, not as a shock, but a surprise that Red Bull came out with a similar concept as well.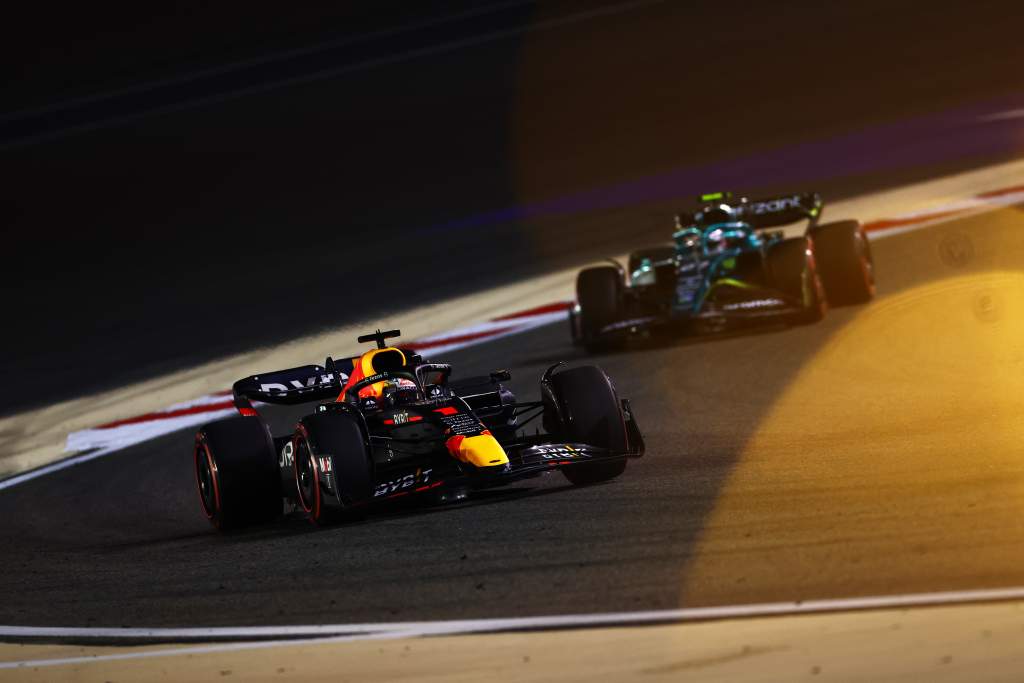 "I think that just reinforced our feeling at the time, that of the two paths that we had open to us, we'd gone the wrong way. I think that was confirmation of that."
The launch version of the AMR22 was an uncompetitive car over the opening races.
Aston Martin scored just six points as its design has been overweight and suffered from porpoising.
Green said the weaknesses of this car were "quite apparent" even before the launch and after that were compounded by additional problems on-track.
Aston Martin tried to resolve them, but Green said it was a "dead end" and the set-up options for the launch car were "very, very limited".
By this time, though, Aston Martin had committed to bringing the new car for the Spanish GP.
Green said the process leading to this had to start long ago because otherwise, with the budget cap in place, switching to a very different car design would either not have been possible or would have wiped out the year's development budget.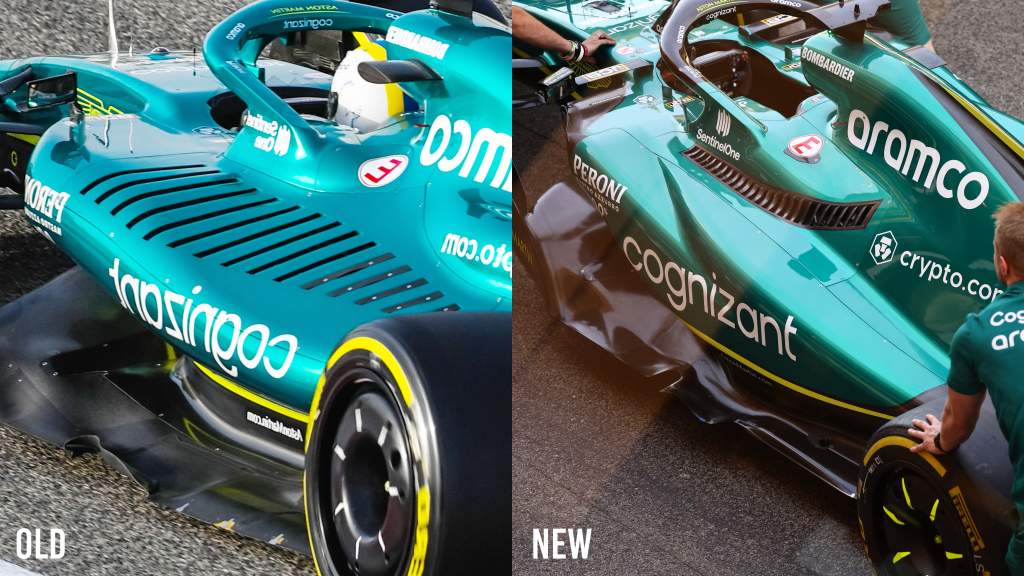 "We gave ourselves plenty of options on the chassis," he said. "We planned very early on to have a significant change if we needed it around race six.
"With the launch car, we limited the quantities and made sure the design was adaptable at that time to allow us the freedom to do something like this.
"Because if we hadn't planned for it early on, I don't think we'd be able to do it under a cost cap.
"Or if we had this will be the very last change we'd ever be able to make to the car."
The designs are so similar that Red Bull has made very public suggestions that it is concerned about IP being transferred.
But Green has suggested it is merely a coincidence. He said: "At no stage did we ever receive any data from any team, from anyone.
"The FIA came in and did a thorough investigation, examined all the data leading up and the history of this car.
"They interviewed all the people involved and concluded that it was completely independent development.
"And to that point where you're talking about potential employees, this car was conceived in the middle of last year as a dual route with the launch car and the majority of the releases were made before anybody from Red Bull even turned up.
"I think the accusations are very wide of the mark."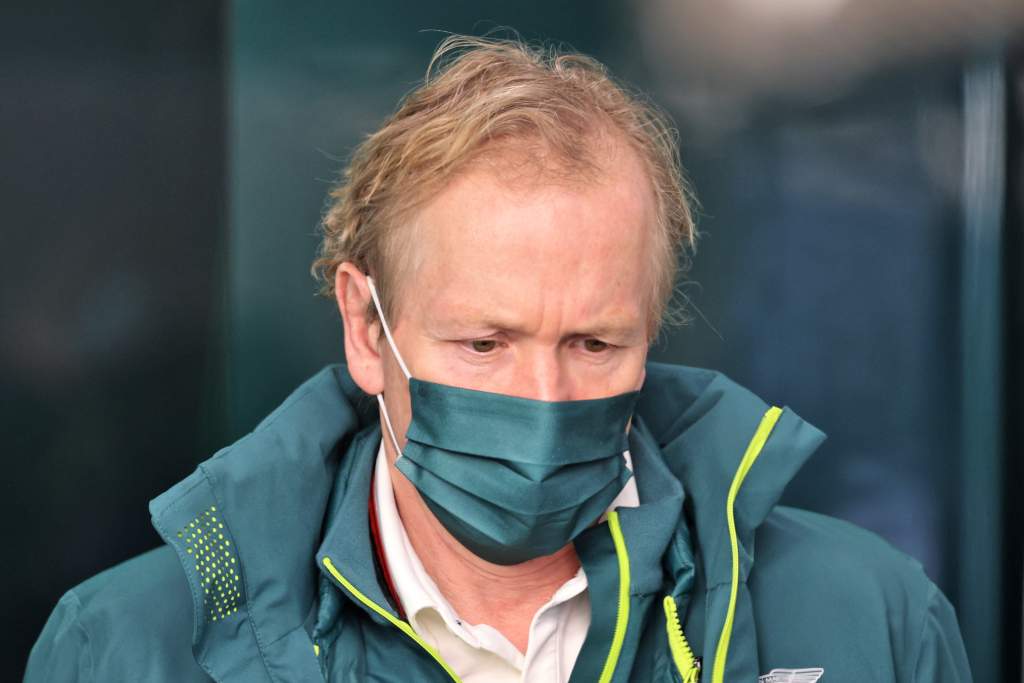 Green said he is "disappointed" with what he has heard from Red Bull especially as the FIA has investigated the matter and published a statement legitimising the Aston Martin process and design.
He said that he considers it the end of the matter but welcomed the FIA to do "further investigations".
"We've been completely open and honest with them through the whole process," said Green.
"We've given them every access that they've requested. And if they want to come back and do some more than we're more than happy for that to happen."