McLaren and Ferrari have completed chassis changes for Lando Norris and Carlos Sainz respectively after Friday practice at the Spanish Grand Prix.
Norris missed most of FP2 after running wide early on and running over the big, serrated-edge exit kerb at Campsa.
Norris is pushing hard but still finding his feet in FP2, dipping a toe or two in the gravel #SpanishGP #F1 pic.twitter.com/HIFe1rVLxS

— Formula 1 (@F1) May 20, 2022
He feared floor damage and returned to the pits, where he missed the remainder of the session while the car was checked.
McLaren confirmed the kerb strike has indeed triggered the change – as while the floor and related parts were repaired, damage to the chassis itself was subsequently found overnight.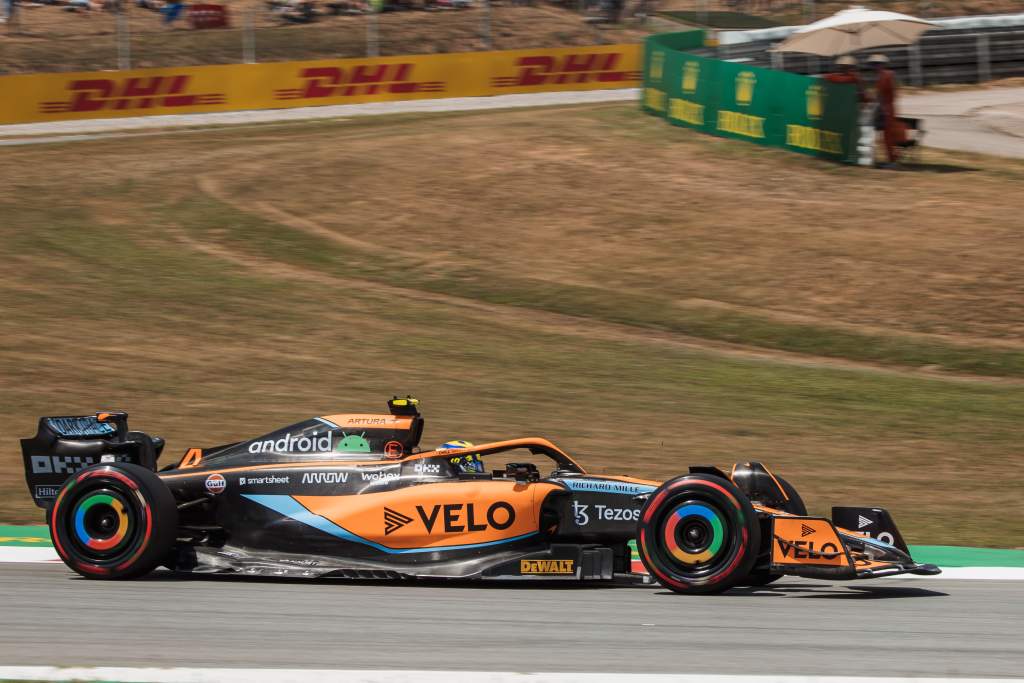 At Ferrari, a fuel system issue was the culprit behind the change Sainz. Both it and McLaren broke curfew to swap chassis.
Neither of these changes carry any penalties, the same as various other declarations earlier in the weekend.
Aston Martin broke curfew to fit upgraded parts to Sebastian Vettel's car on Thursday night.
Ahead of the event, Red Bull had broken a seal on Max Verstappen's gearbox to inspect the hubs under FIA supervision.
AlphaTauri broke a seal on Pierre Gasly's gearbox to refurbish the engine mount after damage suffered back in Saudi Arabia.