McLaren headed into the recent Formula 1 triple-header in Mexico, Brazil and Qatar third in the constructors' championship, but ended it almost assured of defeat to Ferrari in that battle having added just four points to its tally.
This is McLaren's worst run in terms of points since the final three races of its dismal 2018 season, the first after switching from Honda to Renault power and tackling major weaknesses as a result.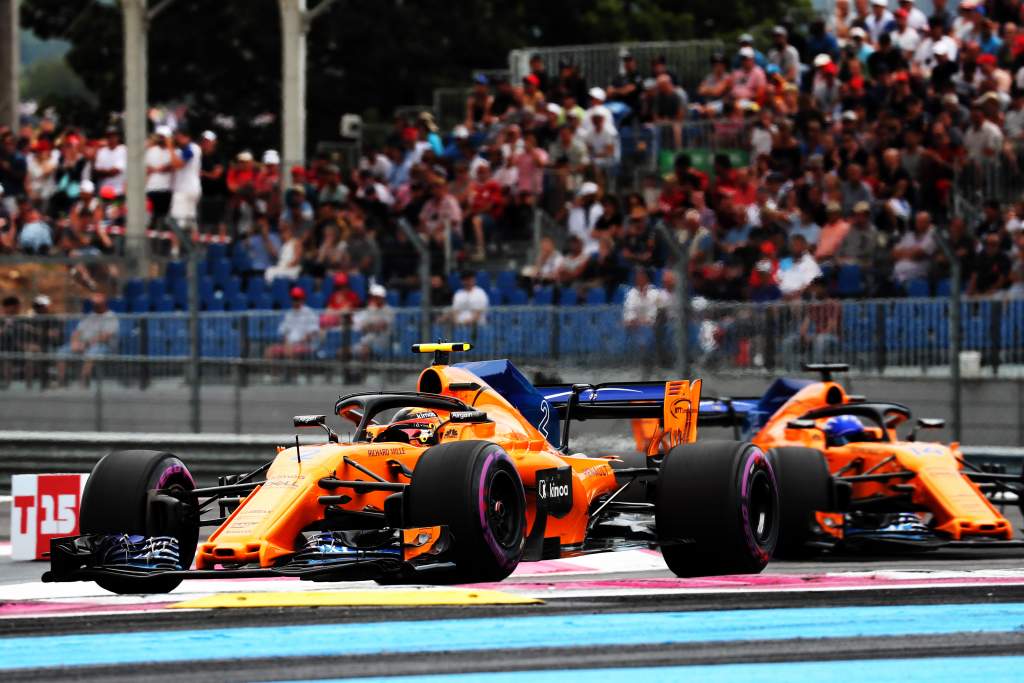 It means what is likely to be a decisive swing towards Ferrari in the season-long battle for third.
While McLaren isn't giving up and does have an outside chance of reclaiming the position, it is set to lose out in a season-long battle that it has led for the majority of the season.
"All that is left for us is to make sure in the last two races that we keep fighting, because as long as it's theoretically possible, we'll give it all for the constructors' championship," said team principal Andreas Seidl after the Qatar Grand Prix.
"And we simply want to finish on a high and score some good results again before we go into the break."
So what went wrong for McLaren in those three races?
CAR PACE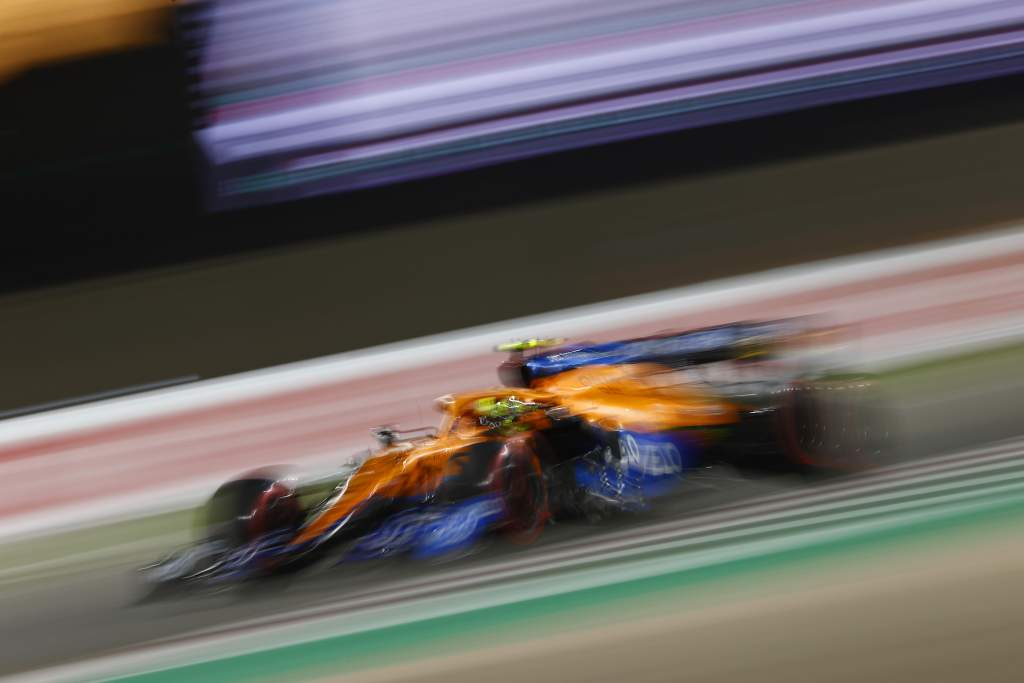 McLaren had the fifth-fastest car overall in each of the three event that comprised the triple header. Its deficit to the front was 1.276%, a little worse than its average for the season of 0.915%.
While the pace at the front, with Mercedes and Red Bull pushing each other hard in the pursuit of performance, has played a part in stretching the gaps in the field, this was a poor run for McLaren. At Interlagos, its deficit of 1.540% was its worst of the season, narrowly beating Azerbaijan.
At Interlagos and in Qatar in particular, the long, medium-speed corners played to the weaknesses of a car that has a high peak downforce level, but that does struggle for balance on such configurations.
The McLarens made it to Q3 five times out of six, the exception being Ricciardo in Qatar. There, he wasn't quick enough – lapping four-tenths slower than team-mate Norris.
"These kinds of long, medium-speed corners are just where our car is challenged the most and that's where the McLaren [driving] style is the one and only style to get it through those corners quickly," said Ricciardo. "That's where Lando's definitely doing a better job, in those corners, and I'm still not quite nailing it.
"It's really just the way you enter the corner combining the brake with the turn-in. Let's say I'm trying to get it to do something and it still turns, but it doesn't get through the corner as quickly. It's just half a tenth, but half a tenth in each of these long corners adds up to three or four tenths.
"I'd definitely call it a weakness of the car but it's ultimately a weakness of me being able to get the car working well in the limited areas."
FERRARI, ALPHATAURI AND ALPINE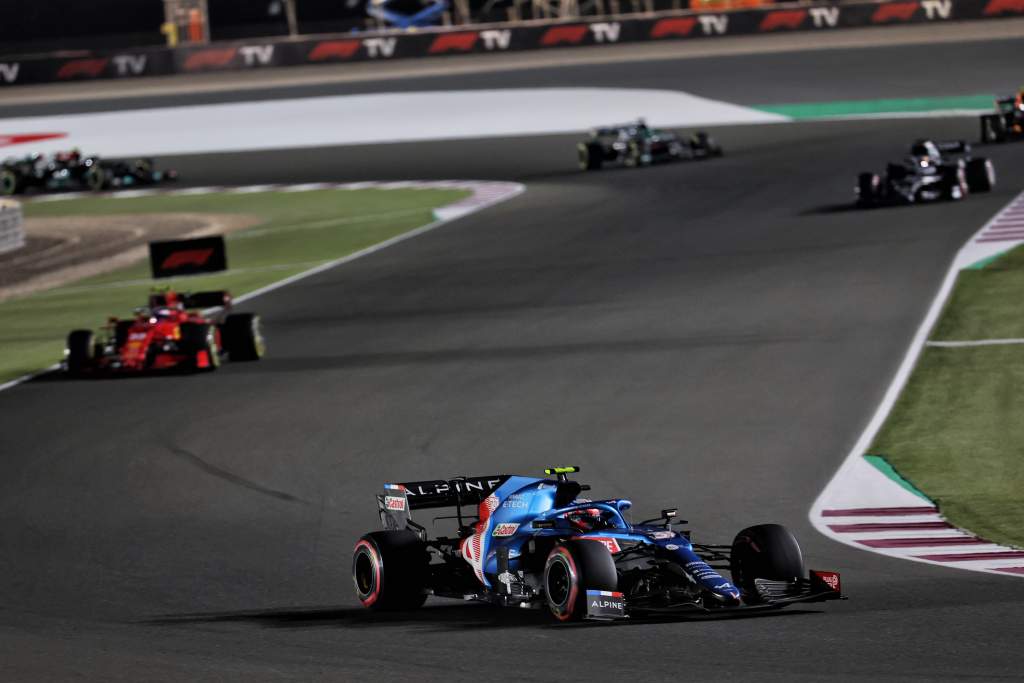 How quick McLaren was relative to the front is just one dimension of its pace. In all three events, AlphaTauri driver Pierre Gasly was quicker than the best of the McLarens in qualifying.
In Mexico, Gasly converted that pace into fourth in the race, well clear of the McLaren drivers. He also finished seventh at Interlagos, although overworking the front-left tyre in Qatar meant a two-stop strategy and a pointless finish behind Norris – and just ahead of Ricciardo.
Ferrari's pace has generally been stronger than McLaren's since the introduction of its upgraded hybrid system with the switch from 400V to 800V energy store across the Russian and Turkish Grand Prix weekends. Aside from an under-par performance in Qatar, Ferrari was generally quicker across the triple-header.
As for Alpine, it struggled prior to Qatar, but Fernando Alonso was fifth-fastest in qualifying at Losail and converted that into third in the race. This was much to the puzzlement of the team, which couldn't explain the reasons for its upturn in form.
Ferrari, AlphaTauri and McLaren's performance average for the season is similar, with less than 0.1% covering the trio, so it's no surprise to see the swings between the three over the triple-header.
Alpine's is more puzzling, but it seemed that a car that doesn't over-stress the front end simply worked well at the Losail International Circuit.
COLLISIONS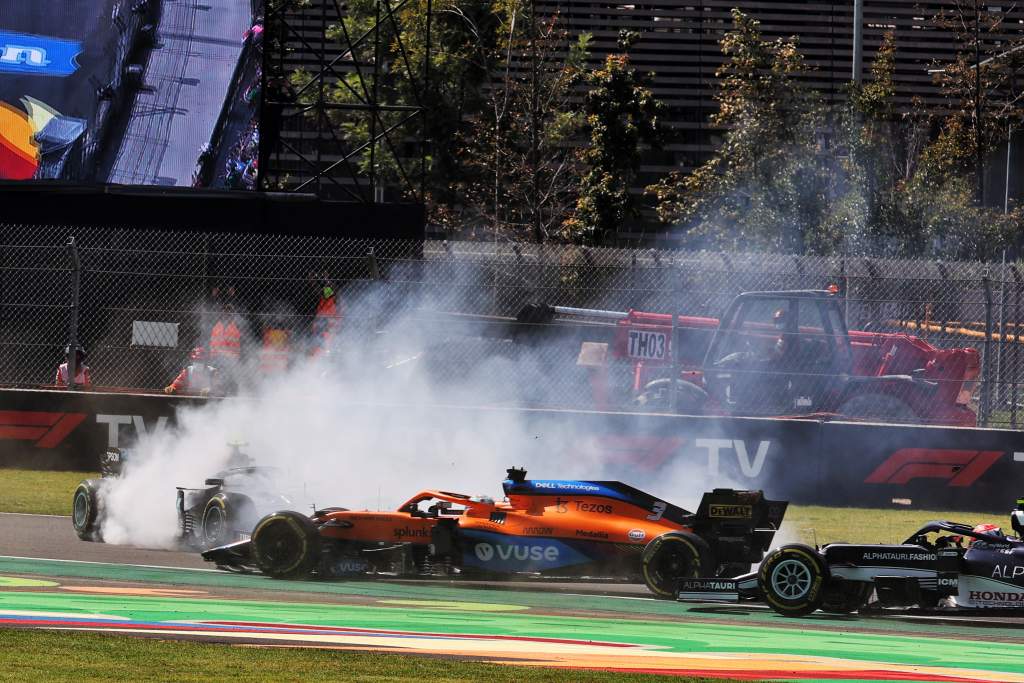 McLaren drivers suffered two collisions during this run of races, both of which cost potential top-five finishes. The first involved Ricciardo in Mexico.
From seventh on the grid, he made a good start and was up with the leaders approaching Turn 1. He briefly had a tentative grip on fourth place, only to momentarily lock up then, after getting that moment under control, hitting Bottas as the Mercedes driver took the apex at Turn 1.
Initially, Ricciardo blamed himself. But having seen a replay after the race, he felt it was more of a racing incident, which is in line with how the stewards saw it given they did not penalise him.
"My memory of Turn 1 was that I had a very good start, was looking pretty good," said Ricciardo. "I went to the inside of [Sergio] Perez and I do remember locking at one point. "Obviously, replaying it in my head over the next 70 laps I thought I locked up and went up into Valtteri [Bottas], so I was kicking myself.
"Looking now at the replay, it looked like I locked up in the straightline phase and then actually recovered before turning in. It looked like there was just not enough room."
Ricciardo was condemned to what he described as a "sad 70-odd laps" as a result, pitting at the end of the first lap for a new nose. He was still carrying some floor damage, which was the result of Williams driver George Russell hitting him at Turn 6 on the first lap.
He finished 12th, holding up Bottas for the majority of the race after overtaking him at the restart after the early safety car.
Norris's costly mishap happened at the following race at Interlagos. He finished sixth in the sprint race behind Lewis Hamilton, which meant fifth place on the grid for the Brazilian Grand Prix. He made a good start and went to the right of Carlos Sainz's Ferrari – putting the right side of the car on the painted green area outside of the white line.
He had an advantage and started to pull ahead of Sainz, but as they approached Turn 1 he squeezed back across to the right, with his left-rear hitting Sainz's front-right. The result was a puncture that forced a first-lap pitstop.
Norris recovered to 10th, which was a good performance considering he had to come back from ninth, but fell far short of what could have been.
UNRELIABILITY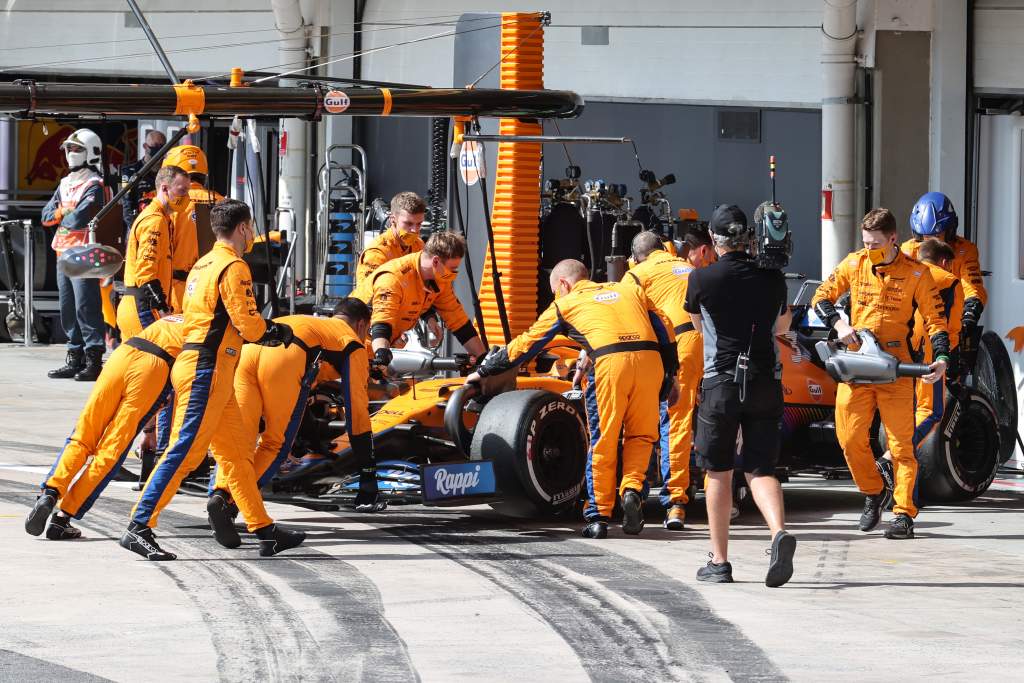 Ricciardo was running eighth at Interlagos and potentially on a one-stop strategy that could have allowed him to finish as high as fifth – ahead of both Ferrari drivers – when he retired with what was originally described as a power unit problem.
But later, it emerged that this was down to what team principal Andreas Seidl described as "a crack in a pipe that impacted the installation of the engine" – but did not damage the power unit itself, meaning Ricciardo was able to continue to use it in Qatar.
Norris had to take a back-of-the-grid penalty for taking a new V6 turbo and MGU-K in Mexico. He did a good job to recover to 10th on a circuit where passing is difficult, overtaking Esteban Ocon, Nicholas Latifi, Nikita Mazepin and George Russell along the way, but given he didn't have a serious crack at Q3 and given Ricciardo's pace, without the penalty he likely would have been a threat for a top-six finish in normal circumstances.
QATAR TROUBLES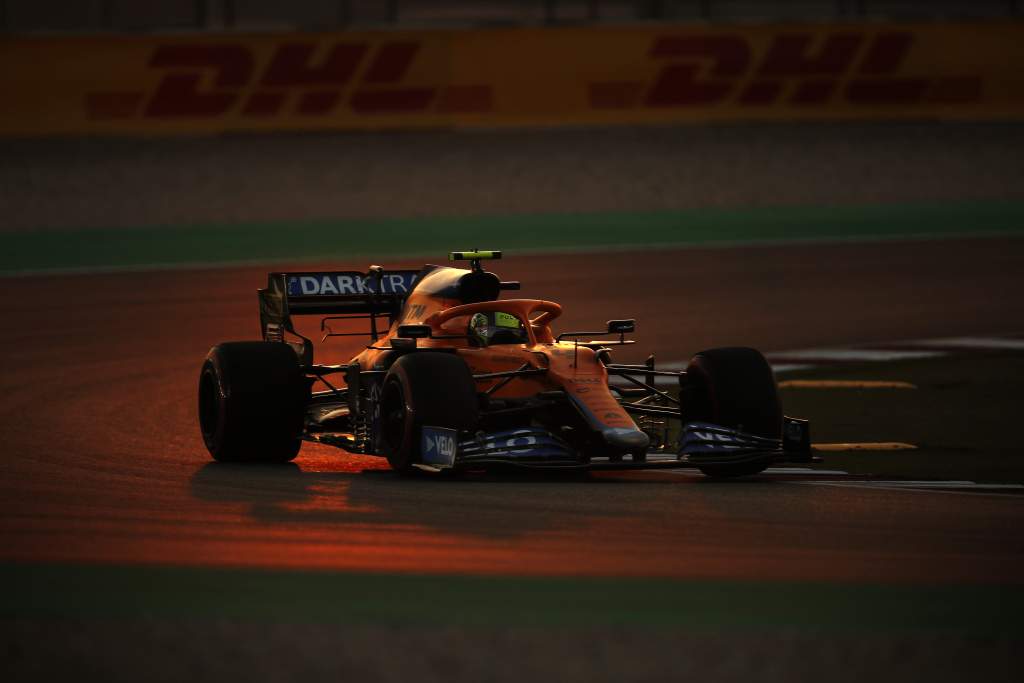 Ricciardo hit problems in all three races in the triple-header, culminating in an unusual problem in Qatar when he was forced into excessive fuel-saving.
This contributed to him only finishing 12th, at some points driving up to two seconds slower than he otherwise would have been. While the team did eventually realise that there was a problem with the readings, this eliminated any chance of Ricciardo scoring points.
Norris also had problems in Qatar. He held fourth place and would likely have finished at least fifth – assuming Sergio Perez would have passed him – but for picking up an unexpected front-left puncture. But while the team said it had no warning, it's important to note that Pirelli had advised against attempting one-stoppers because of concerns over the front-left tyre wear – with Norris one of four drivers, along with Nicholas Latifi, George Russell and Valtteri Bottas – to hit trouble.
He recovered to ninth, passing Aston Martin's Sebastian Vettel for the position late on.
CONCLUSION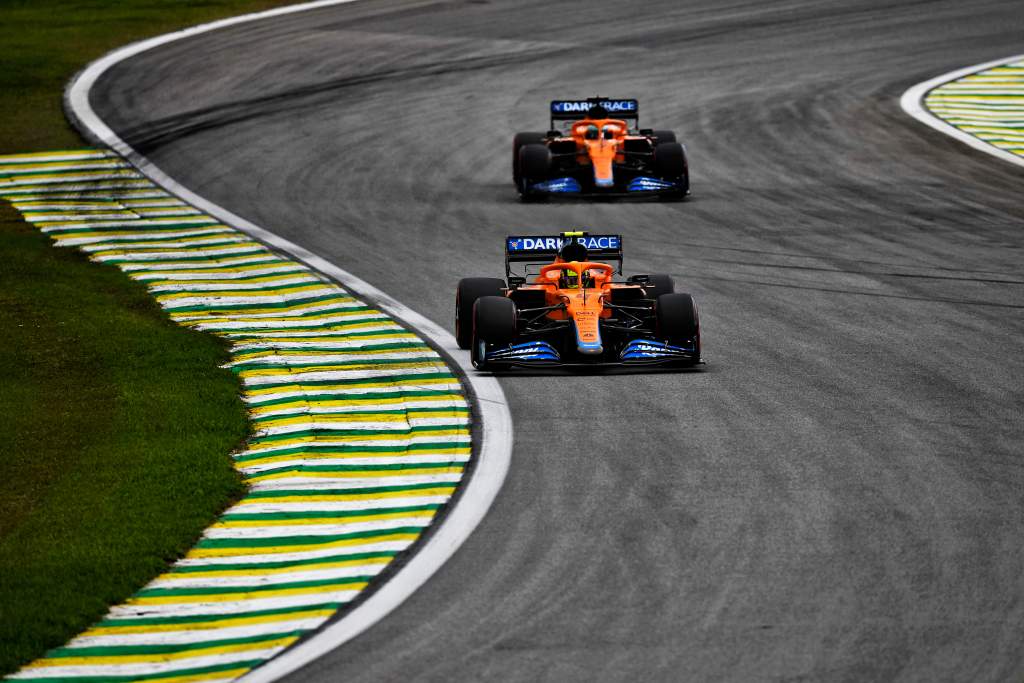 While McLaren's underlying pace across the triple-header was nothing special by its standards, its return of four points – all taken by Norris – was down to an unfortunate combination of circumstances.
Ferrari's form has generally been better than McLaren's lately, but there's every chance McLaren could have come out of each race of the double-header with a double-digit points haul. While it still would have lost ground to Ferrari, that would have been enough at least to keep the fight for third place alive.
But with a car that struggled slightly for pace in Mexico, Brazil and Qatar, combined with driver errors, unreliability and some unforeseen problems, McLaren has slumped to the brink of defeat in the third-place battle.