Alfa Romeo announcing Guanyu Zhou as its second driver last week means the 2022 Formula 1 grid is now complete.
So that's given us a headstart on our annual ranking of all the F1 driver line-ups from worst to best.
The 2021 silly season has been less eventful in terms of actual movements than last year's when seven of the 10 teams changed at least one driver.
But the headline move might be a game-changer all by itself, as George Russell usurps Valtteri Bottas at Mercedes.
We asked our writers to make their own individual ranking of the 10 line-ups, then scored them using the F1 points system to create our countdown.
10 Haas
Mick Schumacher/Nikita Mazepin
11 points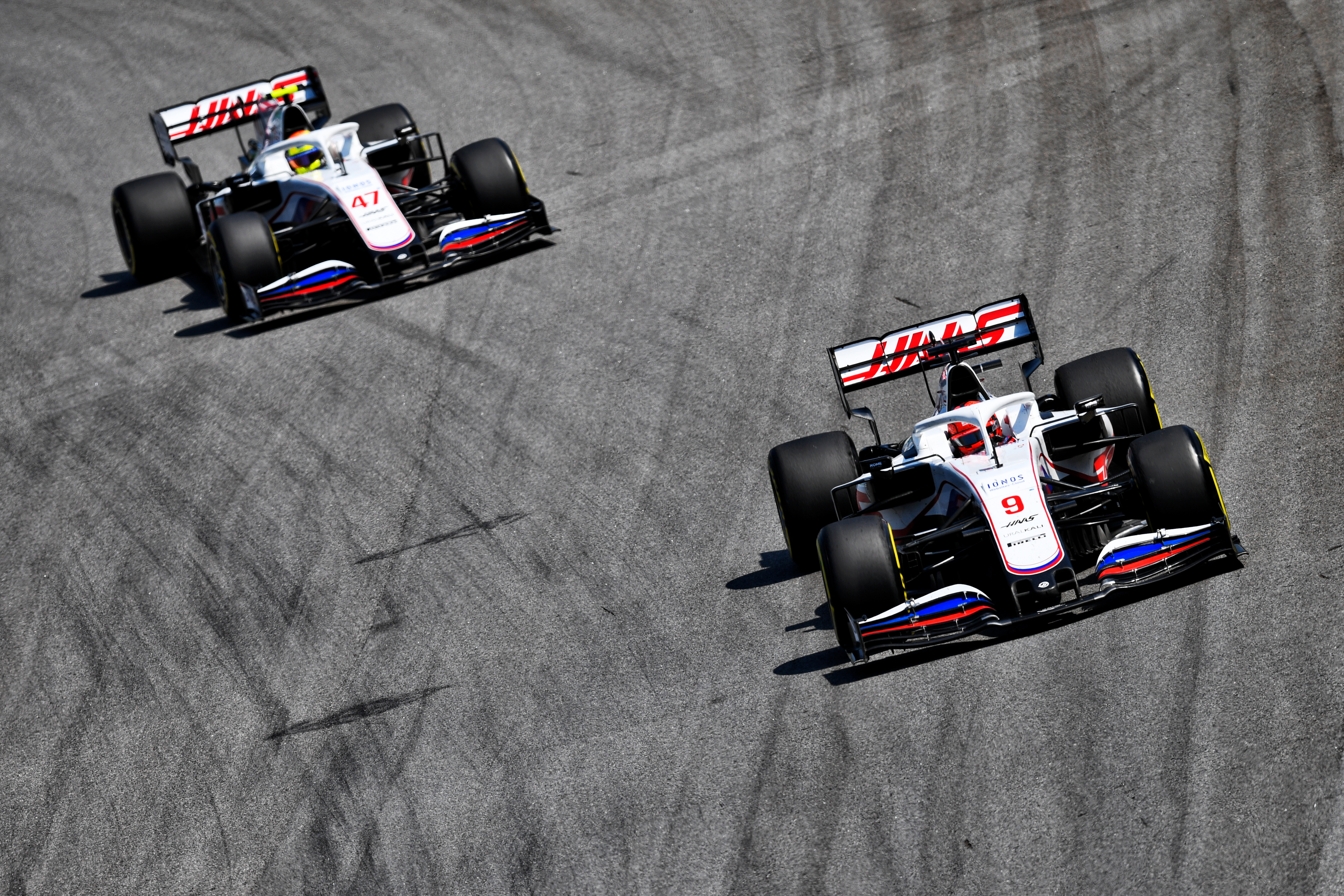 "Mick Schumacher is a genuine prospect. The other guy not so" – Mark Hughes' summary of the Haas line-up was a popular one, echoed by Sam Smith ("Schumacher's erratic promise can be smoothed, Mazepin's is unlikely to be") and Josh Suttill ("If Haas can propel itself into the midfield, Schumacher won't look out of place. The same cannot be said for Mazepin").
Scott Mitchell also felt that Mazepin "has been worse in 2021 than he should've been", as though expectations for him in F1 were low, his performances have turned out below what an F2 race winner really should've produced.
Jack Benyon still feels Schumacher "has a lot to prove and I'm not sure how much he will have learned this season" after "too simple a path to F1", but admits he has been "relatively impressed".
But it's faith in Schumacher that lifts Haas to ninth out of 10 for Matt Beer: "I was a little sceptical before this season but he seems to have an ideal attitude, making me feel he might develop into something a bit special."
9 WILLIAMS
Nicholas Latifi/Alex Albon
21 points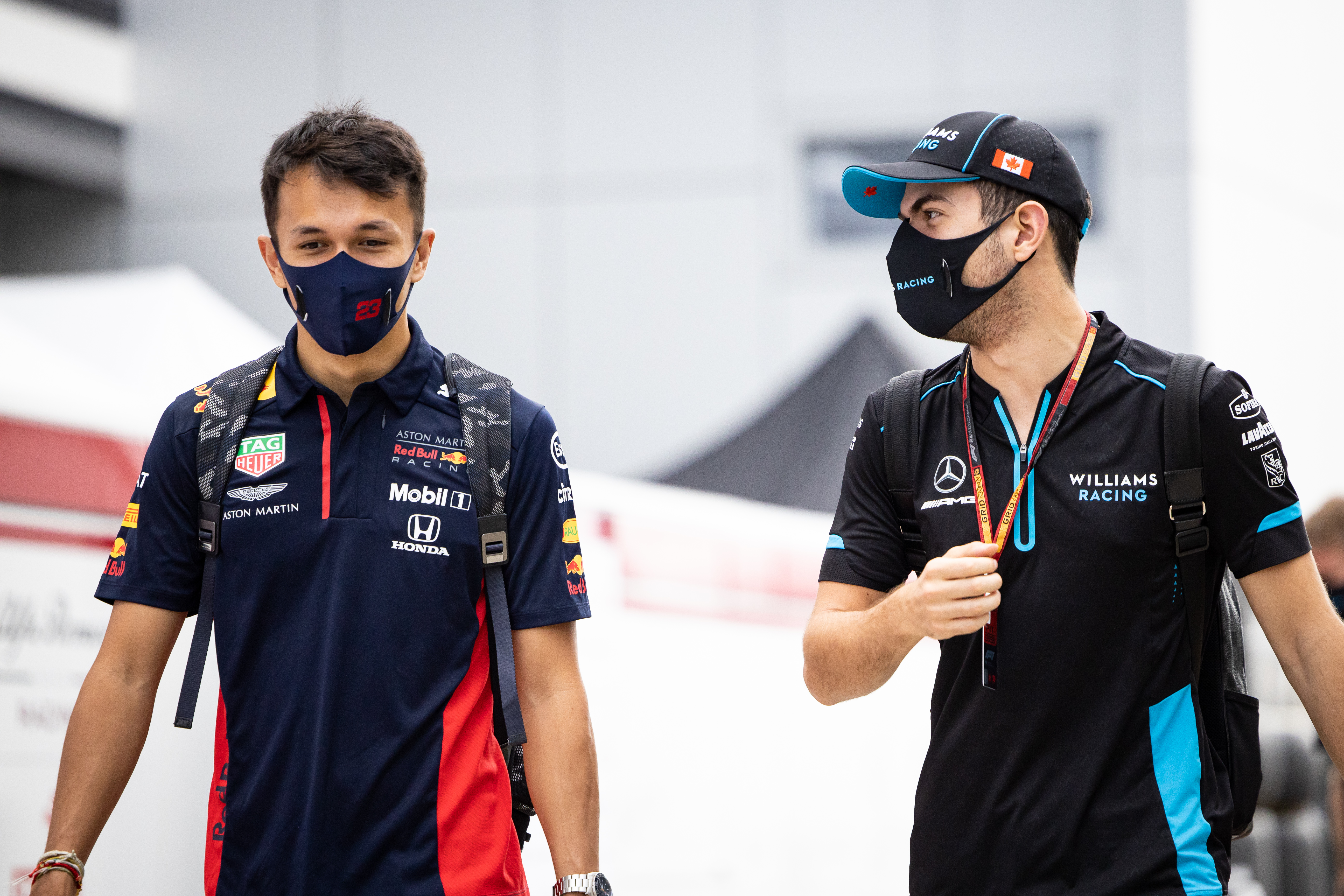 "Russell moving to Mercedes will be a blow for Williams, but by giving Albon a second chance at F1 it has probably got the best replacement available," reckons Gary Anderson.
While Benyon also wonders whether ex-Red Bull man Albon might "be Gasly-esque at another team", he suspects the Albon and Latifi line-up won't "maximise or even exceed" the car as Russell has.
But Mitchell is more optimistic: "This isn't the most inspiring pairing on the grid but it's going to do better than many people think."
There's generally more faith in Albon from our panel than in Latifi.
Smith suspects Albon will "bury Latifi within half a season" and signal the end of the Canadian's F1 career, while Suttill rates him as "probably still the weakest driver in F1, bar one".
Perhaps the change of team-mate will help Latifi, though, as Benyon points out that "years of being pummelled by Russell hasn't done him any good".
8 ALFA ROMEO
Valtteri Bottas/Guanyu Zhou
40 points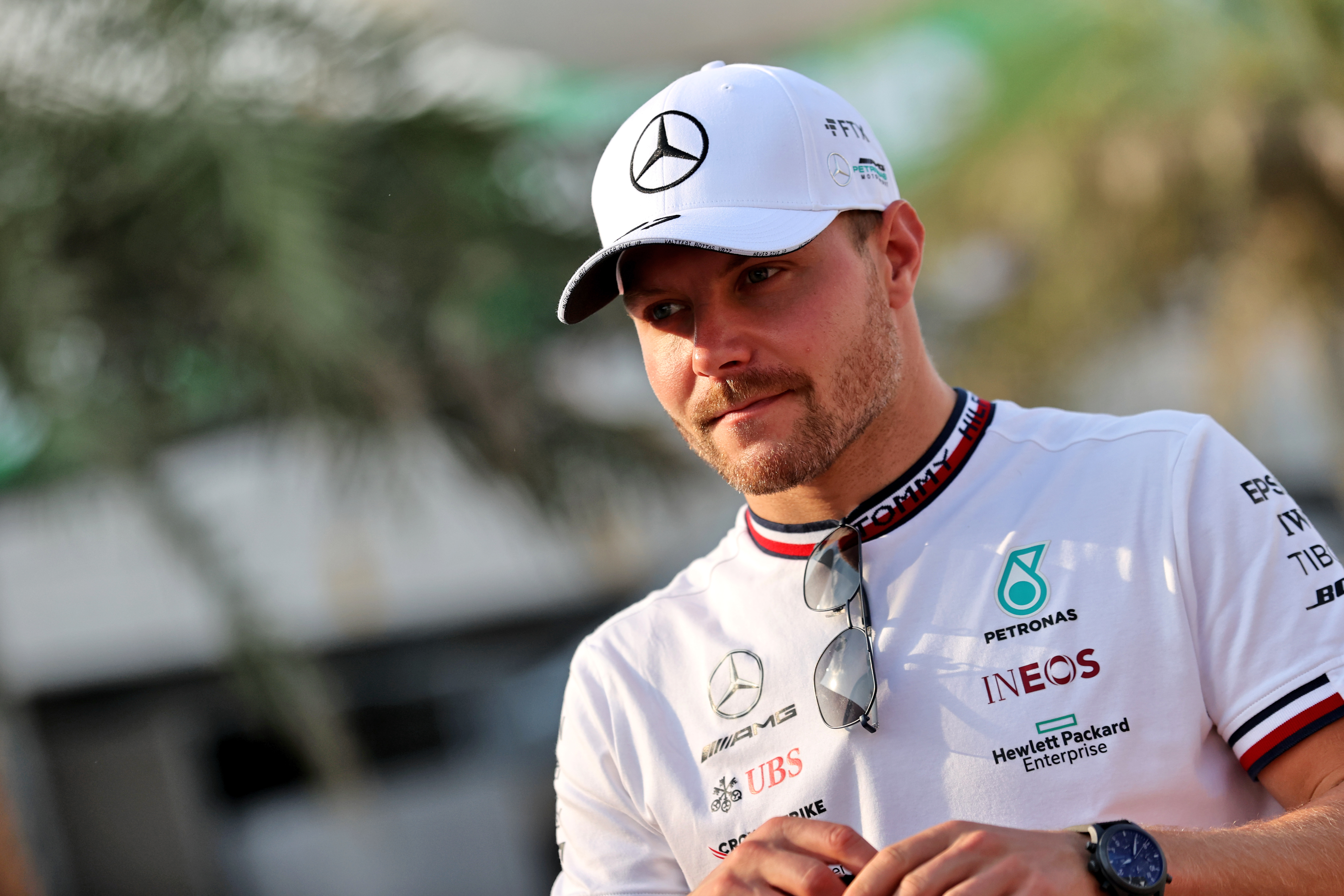 Edd Straw was the biggest fan of Alfa Romeo's all-new line-up among our panel.
"Fresh from five years with Mercedes during which his pace compared well with Hamilton, Bottas is an outstanding signing and seemingly determined to make the team his own," he said. "Zhou is quick and has a good attitude but is on a steep learning curve."
Opinions over what Bottas will do back in the midfield are mixed.
Valentin Khorounzhiy called him "a properly luxury driver to have" given "the level of results" this team has had lately, while Smith suggests "a reborn Bottas with extra responsibility as a team leader could be exciting". Beer even argues that "free from the constant mental block of having Hamilton next door, Bottas will be better than ever before".
Anderson says "the focus needs to be on Bottas and what information he can bring from Mercedes", with Mitchell expecting to be quietly surprised but not wowed by this move: "Bottas isn't an out-and-out megastar team leader, although I suspect he'll do quite nicely in the role".
But Benyon thinks he might flounder, expressing doubt over Bottas' suggestion that contract uncertainty at Mercedes hurt him ("you have to perform at that level and he hasn't") and pointing out that one of his main flaws might be the skill he needs most at Alfa Romeo: "His inability to rise through the field – something Hamilton seems to do with ease – is a particular worry when he comes to race in the midfield again".
As for Zhou, Anderson predicts a similar rookie season to what Yuki Tsunoda has been through at AlphaTauri this year, and Suttill fears "he doesn't have a strong enough junior pedigree to prevent his status as the only 2022 F1 rookie holding Alfa back".
7 ASTON MARTIN
Sebastian Vettel/Lance Stroll
68 points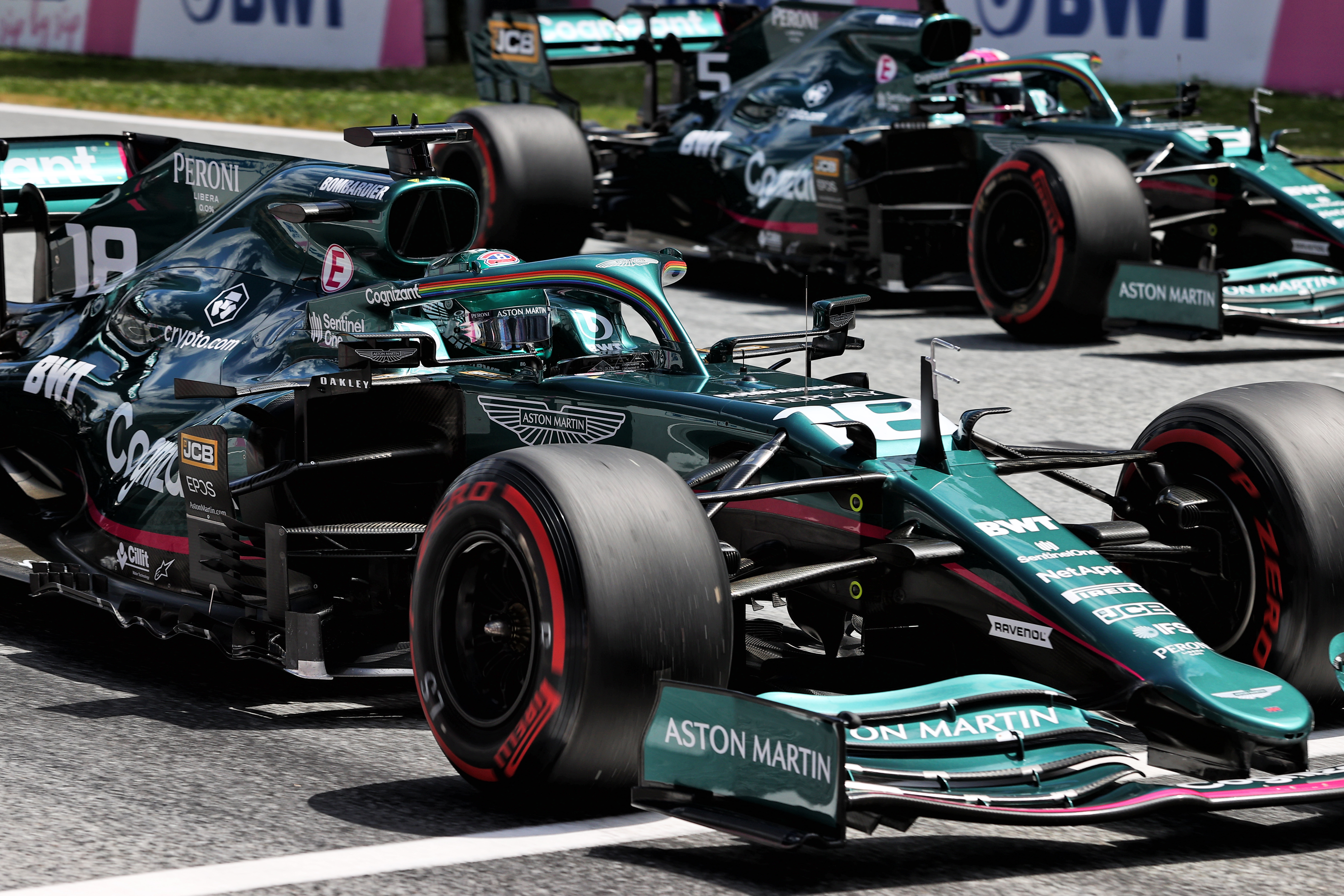 "This is not among F1's most bankable line-ups," says Straw – and that theme of Vettel and Stroll's inconsistent peaks came up repeatedly.
"Sometimes this season we've seen exactly why Aston Martin hired Vettel, others we've seen why Ferrari was happy to let him go," says Mitchell. "This is still a line-up with something to prove."
Suttill describes the line-up as "missing that underdog quality Sergio Perez brought to the team for seven years", adding: "on their day, Stroll – and in particular – Vettel are mega. But that day just doesn't come often enough – and it's extremely rare for them to coincide."
Vettel is the big Aston Martin asset according to Hughes, who sees this as a combination of "a great team leader and a driver who's sometimes fast".
Beer was a big Aston line-up sceptic in our 2021 poll, and hasn't changed his mind about Stroll, but says he's "a much bigger Vettel fan than 12 months ago – though maybe 80% of that is for off-track reasons".
Others remain unsure how much 2020s-spec Vettel really offers.
Smith thinks he "may struggle to keep pace with Aston Martin's ambition" and Khorounzhiy adds: "Though he's faster than Stroll, is Aston Martin-spec Vettel really an obvious improvement on the driver who got demolished by Leclerc in 2020? I'm not entirely convinced."
6 ALPHATAURI
Pierre Gasly/Yuki Tsunoda
76 points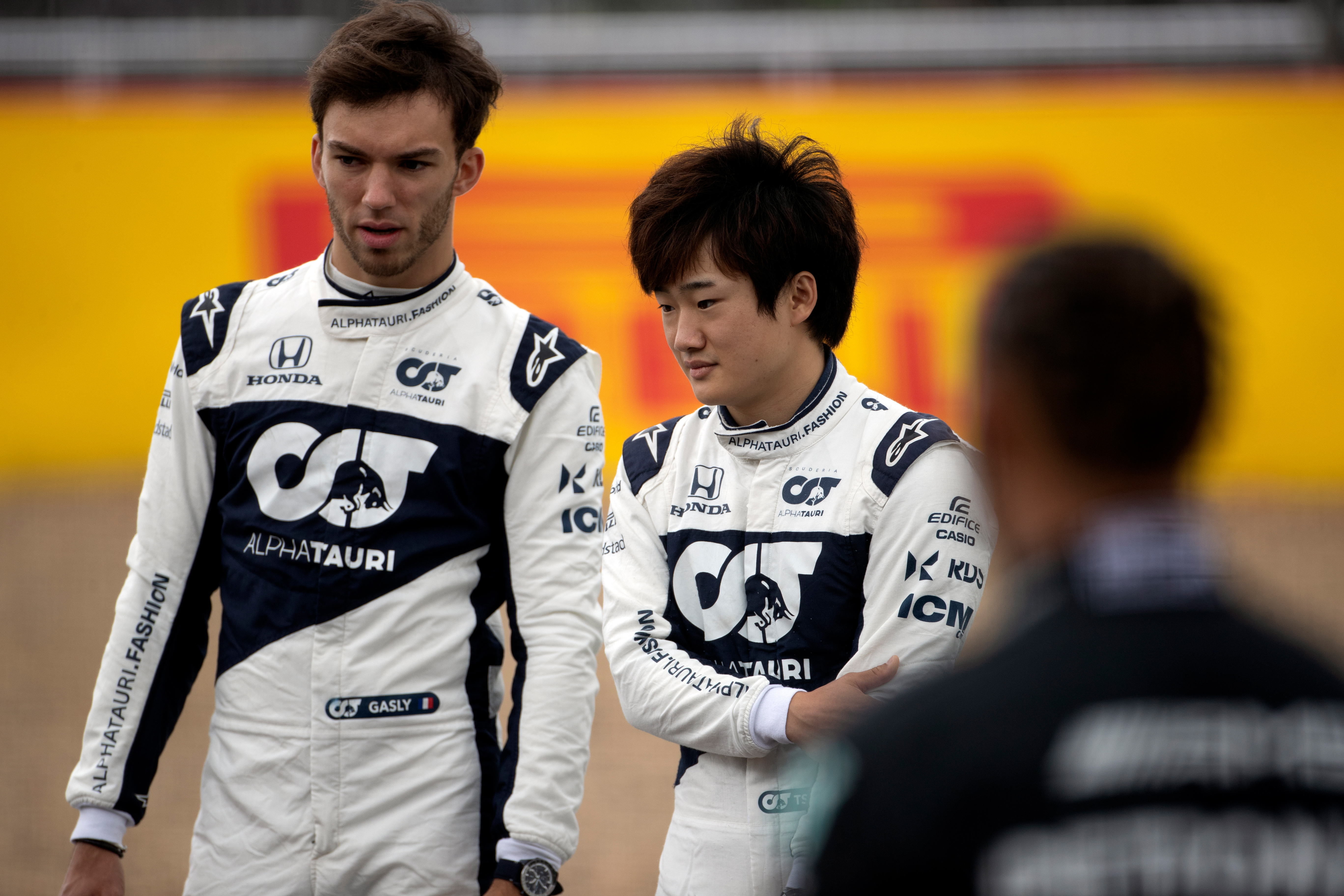 Quite a split here, all of it around Tsunoda.
"The most imbalanced pairing on the grid from a talent and racing nous perspective," says Smith, and Straw believes that "while Tsunoda has potential, he struggled in 2021 to deliver anything close to what the car was capable of".
But with general enthusiasm for Gasly ("one of the best midfield operators", says Suttill – though Anderson points out the car "still falls away in races too many times" in Gasly's hands), the higher ratings for AlphaTauri rely on writers believing Tsunoda will find his feet in 2022.
"Tsunoda has to get better, but I'm convinced he will," says Khorounzhiy and Benyon feels "his areas of weakness may be treatable" and that this line-up "will sky-rocket" if that breakthrough happens.
Hughes agrees: "This has great potential, depending on Yuki's progress."
And Mitchell is even more emphatic: "The question is whether Tsunoda can build on his late-2021 promise – if he can, AlphaTauri's pairing might have the most potential of any in the current midfield group."
5 ALPINE
Fernando Alonso/Esteban Ocon
98 points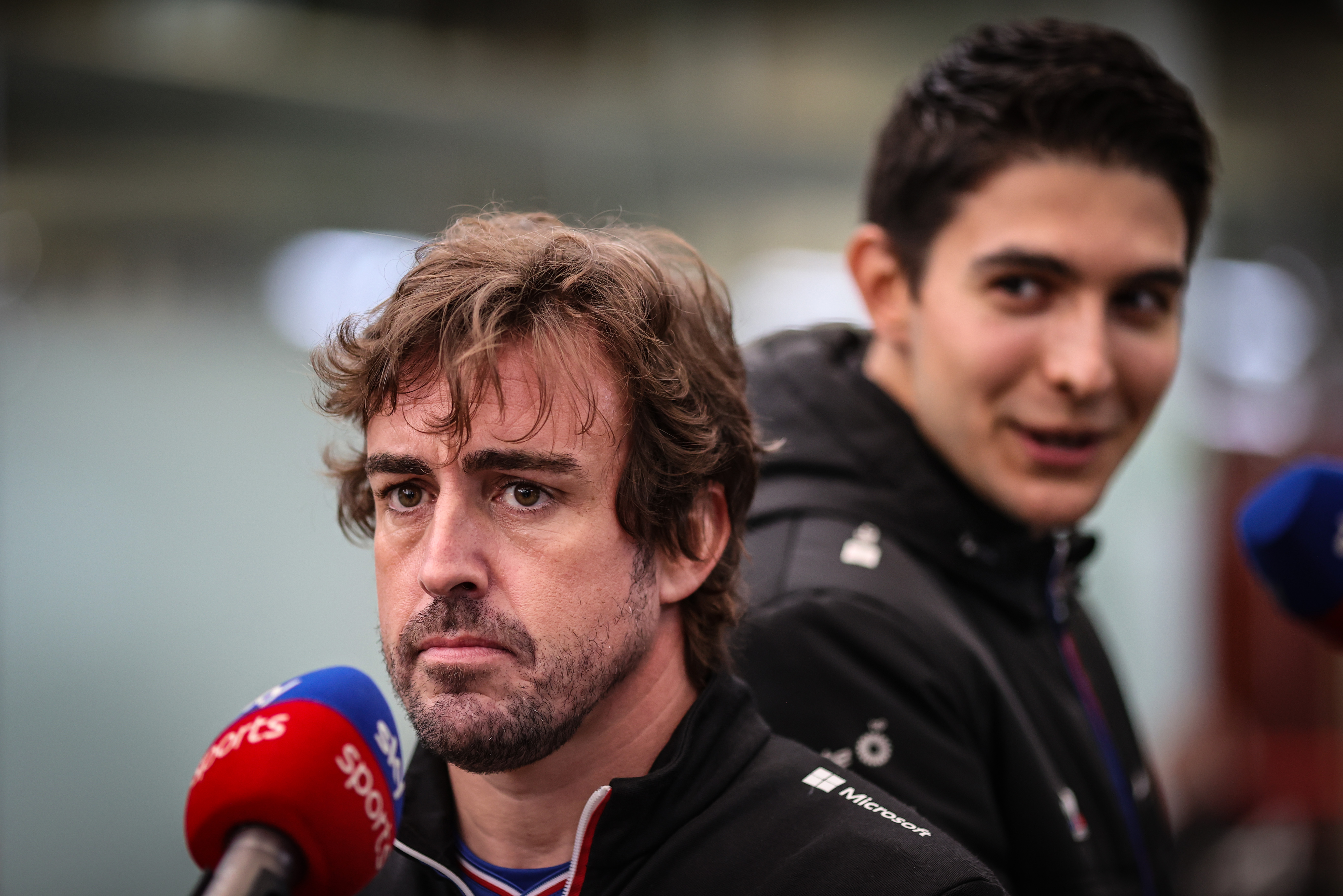 F1's favourite mischievous underdog podium hero and 2021's most surprising winner stay on together at Alpine. But while both Alonso and Ocon seem to be thriving, there's an element of 'jury out' from some of our panels.
"He's an F1 race winner now but some doubts have to linger about Ocon after he was disassembled by Ricciardo in 2021," says Khorounzhiy.
"And Alonso, while still as clever and entertaining as ever, probably doesn't have that same peak pace he did back in the early 2010s."
Ocon faring better against Alonso than he did against Daniel Ricciardo in the team's Renault guise, and still being quite inconsistent, does leave some with a few question marks over how "whether these drivers are really excelling", as Benyon puts it.
But they do work exceptionally well together on track, as their blocking for each other in Hungary and Qatar showed, and our writers reckon they're gaining from each other off-track too.
Hughes thinks Alonso's benefitting from having Ocon to push him, while Smith reckons Ocon is "soaking up Alonso-style skills on and off track".
And ultimately there's still plenty of faith in and fondness for Alonso.
"He still has the touch of magic needed to do the seemingly impossible," as Straw puts it.
4 McLAREN
Lando Norris/Daniel Ricciardo
130 points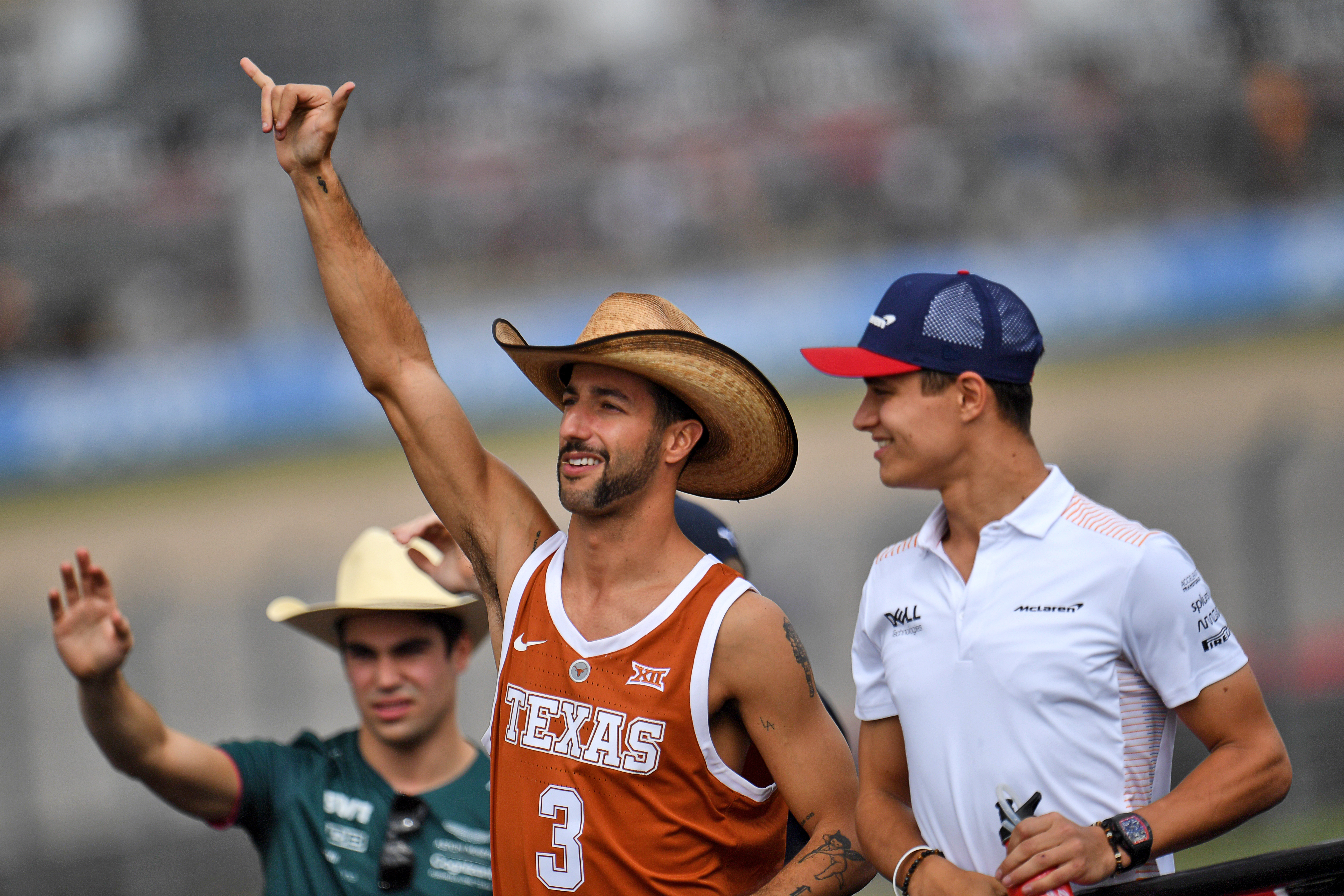 Some of our panel had a tough time deciding whether McLaren or Ferrari had the best driver line-up when we made our 2021 list, but Daniel Ricciardo's odd first McLaren season has complicated matters here.
Khorounzhiy still feels that "if Ricciardo is a better fit for the 2022 McLaren, then this may be the best line-up on the grid", but adds "that's just an 'if' for now".
And the theme throughout our votes was that it's all down to what version of Ricciardo we get next year.
"If Daniel gets his mojo back this shoots into the top three," says Hughes.
Mitchell agrees: "If Ricciardo's pre-2021 heights are reached – or even his Monza 2021 standard becomes the norm again – then we will see exactly why this line-up was so highly coveted for 2021.
"It's had a false start but should be spectacular next year."
But others wonder if Ricciardo can ever find what Beer calls "that magic space where he can outpace and outbrake any other driver through sheer force of imagination and creativity" again, with Smith feeling 2022 will be "career defining" for the Australian.
"I haven't seen enough consistency from Ricciardo to make me think anything will change unless the next car is built or developed more to his liking," says Benyon, and Anderson adds "Ricciardo needs to find his way more often. It took him a while at Renault to be consistently competitive and he needs to do that in 2022".
Norris' breakthrough campaign is generally lauded, but Suttill adds a note of caution.
"Wile Norris has been one of the best drivers of 2021, there's still a lack of experience when it comes to crunch moments, as Sochi showed," he says.
3 RED BULL
Max Verstappen/Sergio Perez
147 points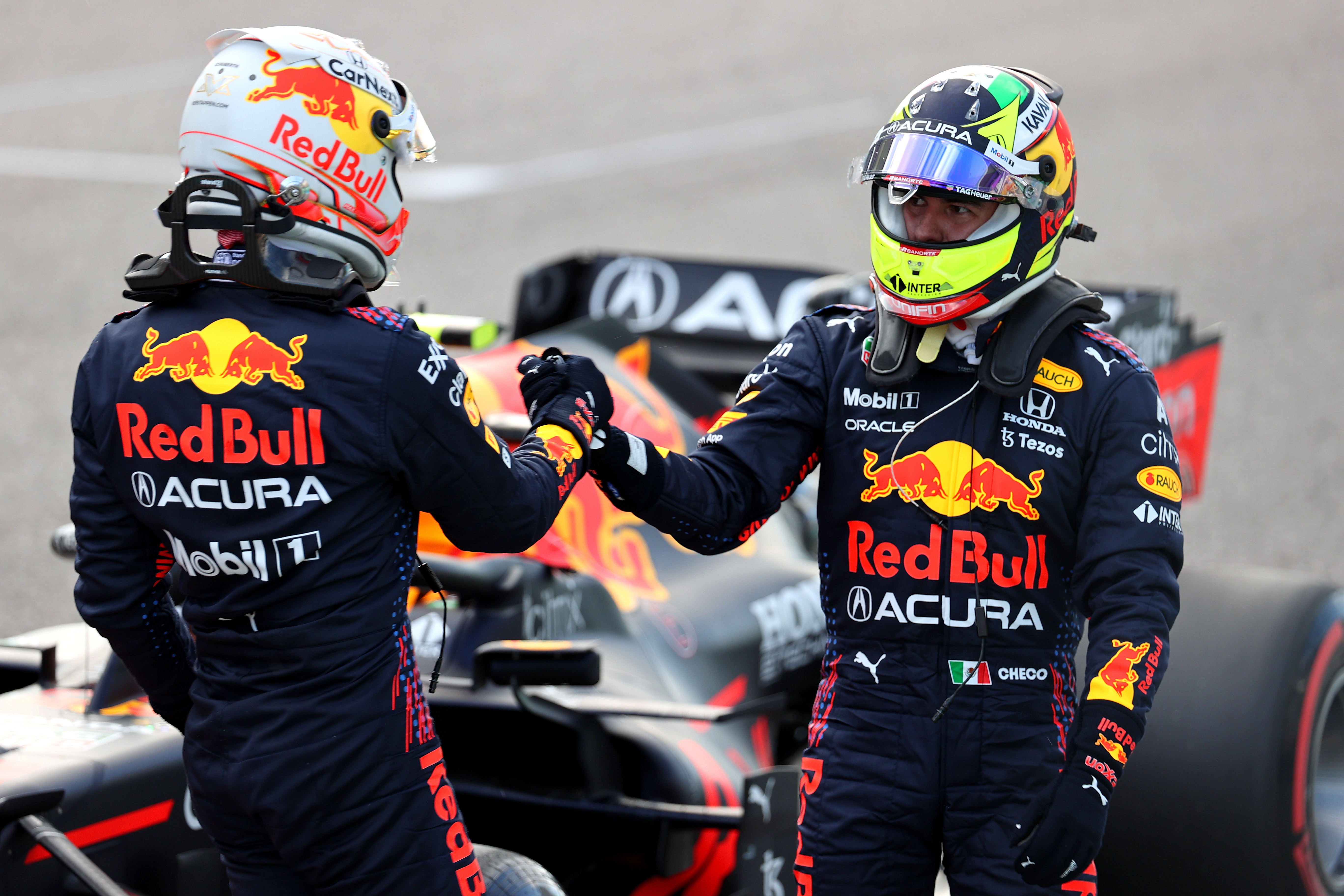 Title contender Red Bull had a relatively close fight for third on this list with McLaren – and that's entirely down to doubts over Perez.
"Verstappen's great but Perez has an undeniable qualifying weakness that nobody else among the top teams has," says Mitchell, who also praises the Mexican's racecraft.
Suttill concurs: "While I have no doubts over Verstappen's potentially era-defining quality as a driver, Perez's inconsistency – particularly in qualifying – means this line-up just isn't on the same level as the top two."
Benyon points out that qualifying "isn't an area you'd expect Russell to struggle", giving Red Bull a weak point in its line-up for 2022 compared to its arch-rival.
Others feel Perez is at least on the right trajectory, Khorounzhiy feeling his 2022 contract now looks "a much better idea than it did a few months ago" but that "he still needs to be more consistent in getting close to Verstappen's (admittedly super-high) level" and Hughes describing Red Bull's situation as "Verstappen doing the heavy lifting, but Perez improving".
There was a tiny doubt over Verstappen, with Smith suggesting that he's "ready to become the quickest of his generation" but "he must learn lessons from the points wasted in collisions if he loses the 2021 title".
2 FERRARI
Charles Leclerc/Carlos Sainz
183 points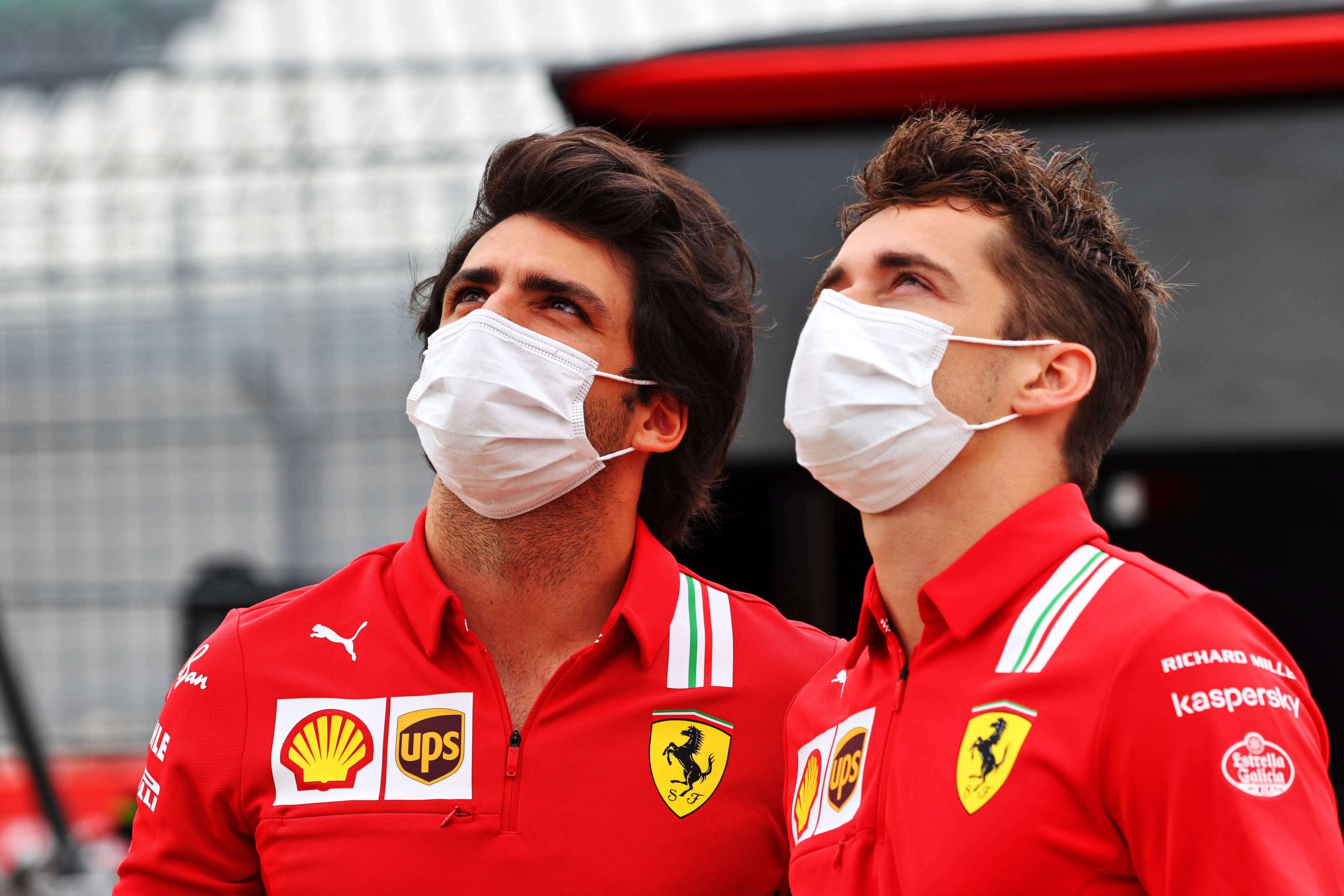 The driver line-up that topped our 2021 poll is down to second now. But that's no reflection on how Leclerc and Sainz performed this season, just that the goalposts have moved.
"Leclerc and Sainz have justified us picking them as the 'best line-up of 2021' and it's only the way Mercedes has strengthened its pairing for 2022 that stops them holding onto the honour for next season too," says Mitchell.
Hughes describes Leclerc and Sainz as "one of the fastest of all and one who can push him", and both Khorounzhiy and Suttill praise the balance of this combination.
"Sainz's arrival has given Ferrari its most well-balanced, even-footed line-up in more than a decade," says Khorounzhiy, with Suttill saying it's the first time since 2009 "that Ferrari has two drivers capable of fighting for championships – without the internal turmoil we saw in 2019".
Straw and Beer still ranked this as the best line-up on the grid for 2022 too.
"What makes the Ferrari line-up so compelling is that not only are Leclerc and Sainz two very strong drivers, but they have complementary skill sets that makes this pairing uniquely well-balanced," says Straw.
Beer adds: "I'm convinced Leclerc is Verstappen/Hamilton calibre and should be making this an epic three-way fight. I've always liked how Sainz conducted himself but wondered if he had the absolute raw pace to match a great. Then 2021 proved he does".
1 MERCEDES
Lewis Hamilton/George Russell
236 points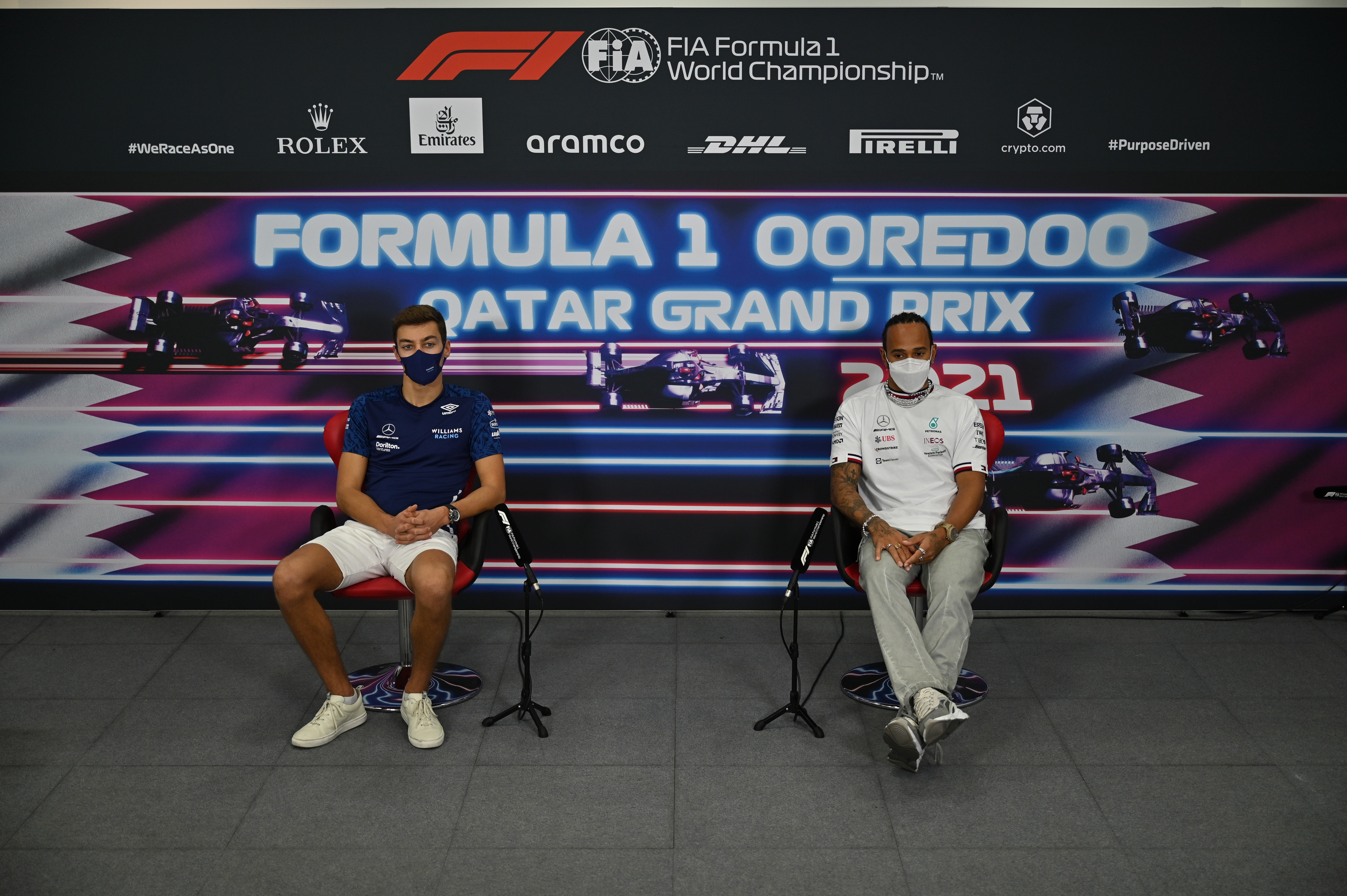 A comfortable victory in our poll for Mercedes' revamped line-up of Hamilton and Russell.
"An all-time great and a potential future one," says Hughes.
Mitchell adds: "There are a couple of top-quality line-ups blending youth and experience but none like Mercedes.
"The most successful driver in F1 history will be partnered by a driver with the same reputation as Verstappen and Leclerc.
"It's a powerhouse pairing and the best on the grid."
And Smith is even more excited: "Pound for pound the most talented pairing in F1 ever? Right up there with Senna/Prost and Fangio/Moss."
Our panel wasn't all 100% convinced the Mercedes line-up has no flaws, though.
"Russell still has a lot to prove on Sundays," points out Khorounzhiy, while adding "but his peak pace is clearly outrageous".
Benyon caveated his no.1 vote for Mercedes with "This depends on a) Hamilton maintaining his current level and b) Russell adapting quickly".
And Beer still had no hesitation in ranking Mercedes below Ferrari.
"I really couldn't separate Verstappen, Hamilton and Leclerc on ability and performance right now," he says, "so it's down to the team-mates, and while everything hints Russell's potential is enormous I still see him as an unknown quantity until the different universe of being Hamilton's team-mate in a team where titles are the minimum expectation is thrown at him".