As he has for almost the entirety of his first year as Ferrari Formula 1 driver, Carlos Sainz has been hot on the heels of team-mate Charles Leclerc in recent races.
There's been a subtle change of late, though. Sainz does not feel like a first-year Ferrari driver anymore.
Of the drivers who switched teams for 2021, Sainz seemed the least affected by his change. He worked hard over the winter to gel with Ferrari, got closer to the pace quicker than the likes of Daniel Ricciardo (McLaren), Fernando Alonso (Alpine), Sebastian Vettel (Aston Martin) and Sergio Perez (Red Bull) and stayed at a consistently good level throughout the season.
Some races have been harder than others. For much of the season, Sainz has been adjusting to the Ferrari's needs and tuning himself out of the McLaren style he perfected over the past two seasons.
During the recent triple-header, mainly Mexico, Sainz noticed that he's shifting the remnants of that McLaren hangover.
"It's been more and more often," he says. "In Mexico every stint, session, every time I was on track was good. It's difficult to say but I feel like lately in the second half of the season, even the weekends that I'm not at 100%, I'm still closer to the limit than I was in the first half.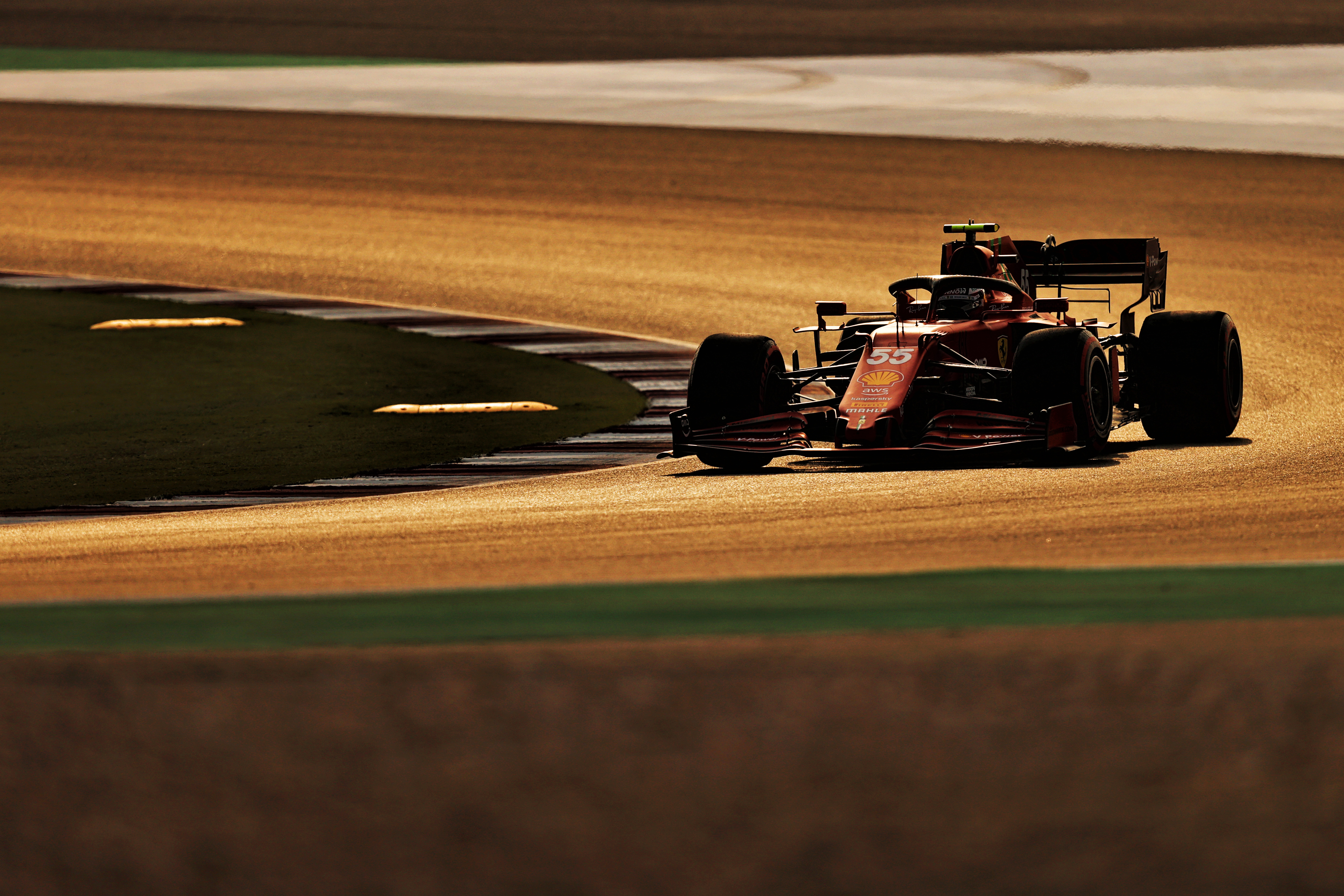 "It's good news and now I just want to feel like that every weekend.
"I feel it a lot in FP1. In FP1 sometimes it was a big surprise how to drive that car in a certain circuit. It came completely out of nowhere like 'Wow, this car is a lot different than the McLaren in this circuit' and I had to change everything and reset my mind.
"Now kind of FP1, FP2s feel a bit more natural and it means that I have a bit less work going into Friday and Saturday."
Sainz's progress has been clear throughout the season. The triple-header took the 2021 campaign to 20 races, which allows us a neat way of dividing it up and assessing Sainz's trend.
For the purpose of this brief analysis, we're taking the Ferrari drivers' best lap times from each weekend, expressed as a percentage, and then benchmarking Sainz against Leclerc to see how much further off the pace Sainz has been compared to his team-mate.
For example, across rounds 1-5 Sainz was slower than Leclerc every weekend. On average he was 0.31% further off the pace – that's just short of three tenths around a hypothetical 90-second lap.
But then from rounds 6-10 Sainz cuts that to just 0.13% (or just over a tenth). And it's been negligible since. Engine changes impact the qualifying comparisons in Russia and Turkey while Leclerc had a cracked chassis in Qatar, so the sample set for the third and fourth quarters of the season so far have been reduced.
Across rounds 11-14 (not including Russia), though, Sainz was basically dead-even with Leclerc and rounds 17-19 (not including Turkey or Qatar) he was 0.056% adrift (half a tenth).
"Having a team-mate as Charles as a reference, you know he's maximising the car every weekend," says Sainz.
"Having that reference, I kind of know that if I am a bit ahead during the whole weekend, I know that I must be pretty close to the limit."
If there's been a stand-out element to Sainz's season so far it probably is how quickly he has got down to Leclerc's pace in qualifying. While Sainz is undeniably a classy racer, Leclerc is a stunning qualifier. And he is familiar with the team and the car. To be effectively matching him week-in, week-out is where Sainz is above expectations.
That's not where he's judging his improvements, though. He says Mexico felt like his "first proper race weekend" from start to finish, in terms of arriving at a new track (with Ferrari) and feeling comfortable and at the limit from the beginning but also in how he felt he was able to drive during the grand prix itself.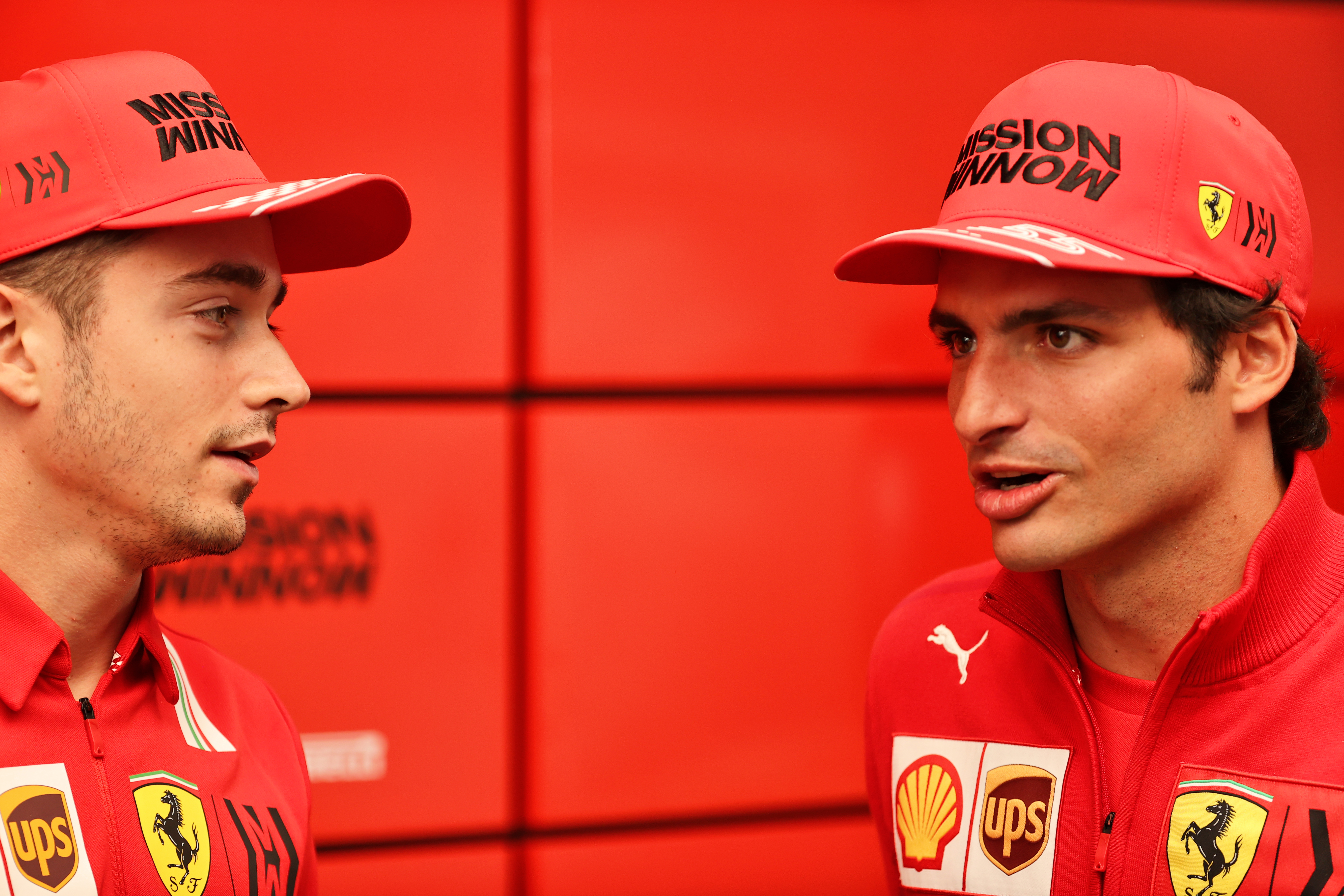 "Mexico was just a weekend where I felt comfortable in the car straight away and that in the race, I was actually changing my driving style to suit the degradation of the tyres," he explains.
"And I remember doing this in the McLaren very often, changing my driving style depending on the corner and the tyre degradation.
"I feel like in Mexico I did that exactly when I wanted wherever I wanted and it gave me a good edge."
The only other time Sainz felt that before the triple-header was in Austria, where F1 had back-to-back races and his words "I could work on myself and on the car to fine tune it to my liking".
In Mexico, it came naturally. And it's a feeling Sainz wants to experience for the rest of the season.
"I guess it's also a consequence of just all the races going by and I'm just getting more used to everything," he says.
"But even in the races where I haven't been 100%, I think I've been pretty close. Austin I was very close to the top of my ability. Russia I had a very strong weekend.
"In general, I feel like I'm just getting there little by little and that all the hard work of the beginning of the season is paying off."