Lewis Hamilton had a complete tonal shift over the course of the Spanish Grand Prix as he swapped wanting to end his race early to the happiest he's sounded since the Formula 1 season started.
From the moment Hamilton told his team, "F*** sake, I've been hit" and crawled back to the pits with a puncture, after first-lap contact with Kevin Magnussen, all the frustration and weariness that has built up in the early races came to the fore. The request to retire the car and save the engine showed how defeated Hamilton felt.
He may not have deflated so suddenly if he was enjoying a better season and had not had a challenging weekend. Hamilton had acknowledged the fact that the Mercedes was improved in Spain but because he was lacking something compared to team-mate George Russell, he admitted he was finding it difficult.
"I'm still struggling with the car," Hamilton said after qualifying. "I don't know how to get around that, I don't know what I'm going to do. But I'll continue to work hard."
It was a rare case of Hamilton feeling a little bit lost and that has followed a difficult start to the year, not just in terms of the Mercedes' performance but also how race circumstances have gone against Hamilton.
Poorly timed safety cars cost him a possible podium in Australia, more points in his recovery drive in Saudi Arabia, and a better result in Miami. This also contributed to the narrative that he was second-best to Russell, who he would have beaten in Australia and Miami.
Essentially, there were times at the weekend where Hamilton admitted he's not had an easy few months. He even said after the race that "since the last race of the year it has definitely been difficult all round".
This was more likely a reference to on-track happenings than a mental or emotional admission but nonetheless, it's the first time it's felt like there could be a little bit of a hangover from what happened in Abu Dhabi last year.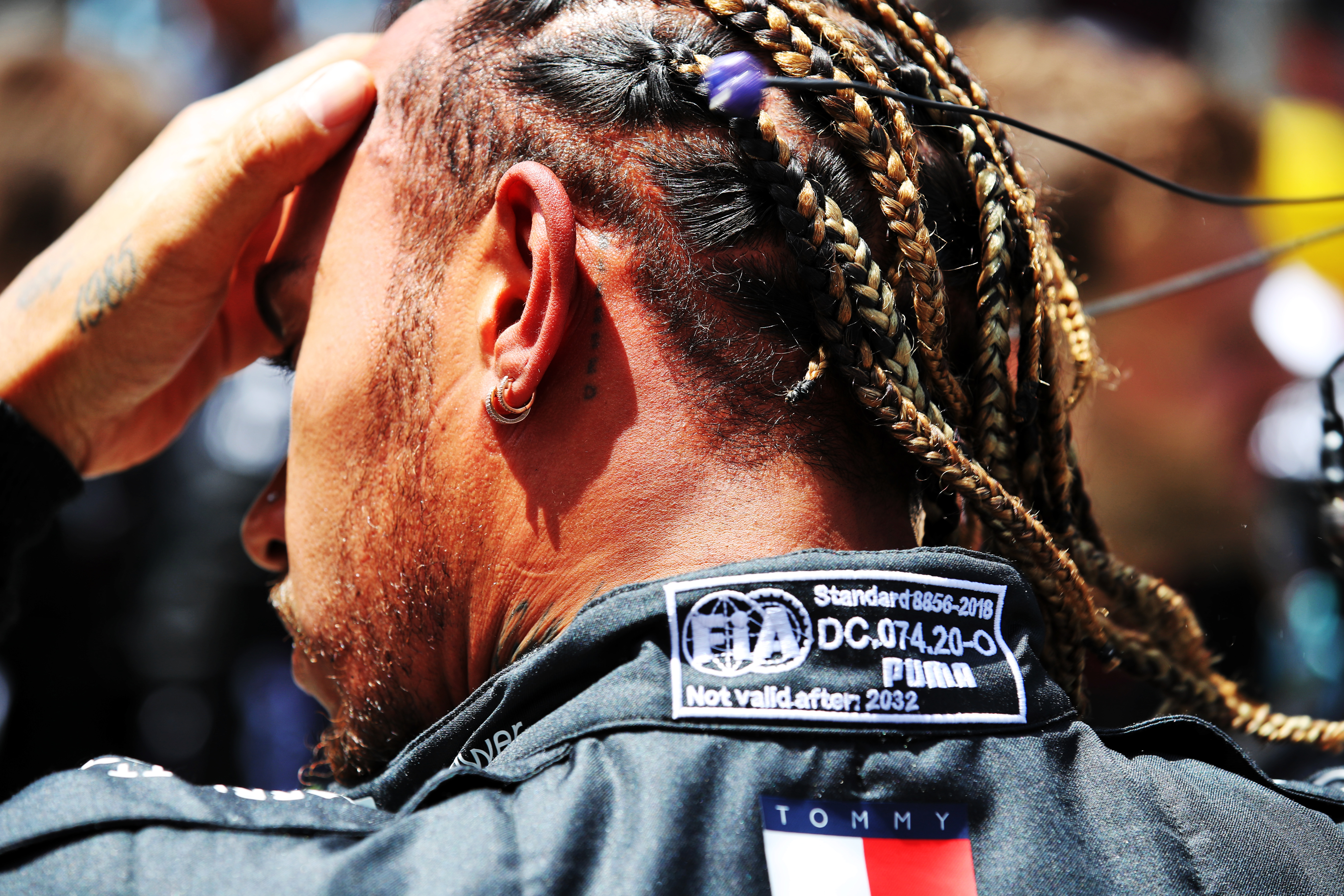 That does not mean Hamilton might be holding a grudge, but maybe if there is a little bit of a cloud from how last year ended then it's just not as easy to shake it off and go again when he's faced new setbacks this year. We all know what it's like to have an underlying frustration that means small hindrances have a bigger impact than they otherwise would.
But it may have absolutely nothing to do with Abu Dhabi and that Hamilton has just become a little bit jaded because of a run of bad luck with a slow car. Max Verstappen has exhibited that exact same trait with a race-winning, title-challenging car, as Red Bull's recurring small setbacks are winding up the world champion no end. It's easily done, especially in the middle of a grand prix weekend – and especially during a race.
Whatever the exact reasons, the situation going into the race was that Hamilton was a little bit flatter than the other people in Mercedes but still very much acknowledging the upward trend the team was on. A good race would go a long way…and then seconds in, he had another huge blow to his morale, after a first lap incident with Magnussen that Hamilton was not responsible for.
The radio message telling the team to save the car meant 'this is pointless, I want to stop'. The charitable interpretation is that it was just Hamilton venting, but he was genuinely fed up and in that moment, fell victim to a classic racing driver mistake of being unable to see a bigger picture.
"I was 30 seconds behind so I thought if I am going to use a whole engine to drive around in last or out of the top 15 and at some point take a penalty…I thought we may as well save the engine so we can live to fight another day," said Hamilton.
"Thank God we didn't. That is why we never stop we never give up."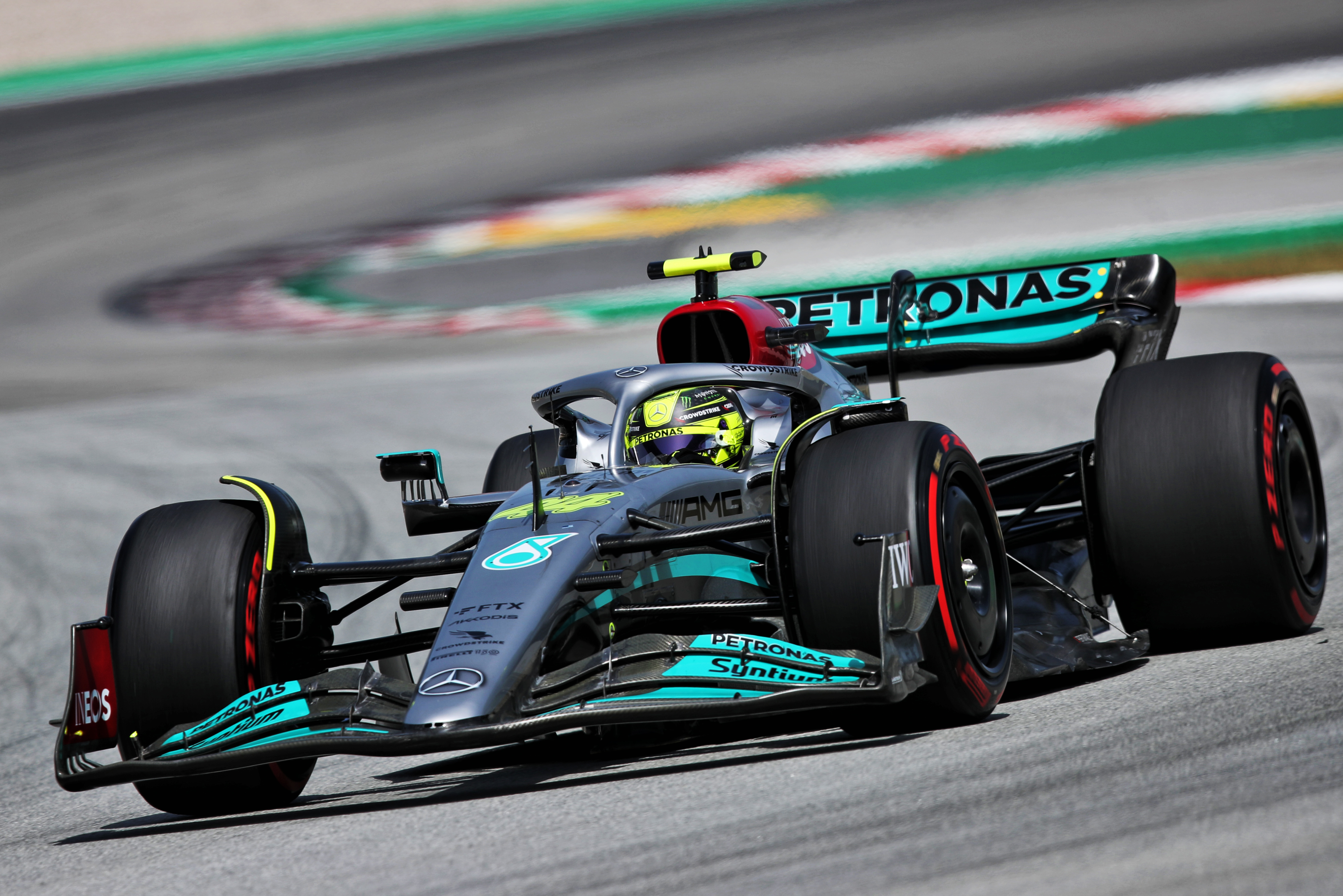 Hamilton needed the team to snap him out of his funk and crack on. That's what the message was about – 'come on, Lewis, we reckon we're going to score points in this'. He was told the top 10 was possible. It was enough to get Hamilton to focus again and then, to his credit, drive an excellent grand prix.
"The dynamic between the driver and team is something that is so important," said Mercedes team boss Toto Wolff afterwards.
"And it's clear. You're having an accident at the early stage of the race, and you're saying to yourself, 'Not again…' and you're not featuring because I think he was 38 seconds or so behind the last cars after his stop.
"That's basically game over. But him continuing and then showing this very good pace was important. It was not only his morale, but also our morale."
By the end of the grand prix, Hamilton's tone was totally different. He was chuffed with the race pace and the result was good, even though he had a late setback going into car perseveration mode that cost him fourth place. And just cut a very upbeat figure.
"I am so happy," said Hamilton.
"Having seen what it was like back in Jeddah where I started 15th and struggled to get into the top 10, I was thinking this is impossible to get back into the points.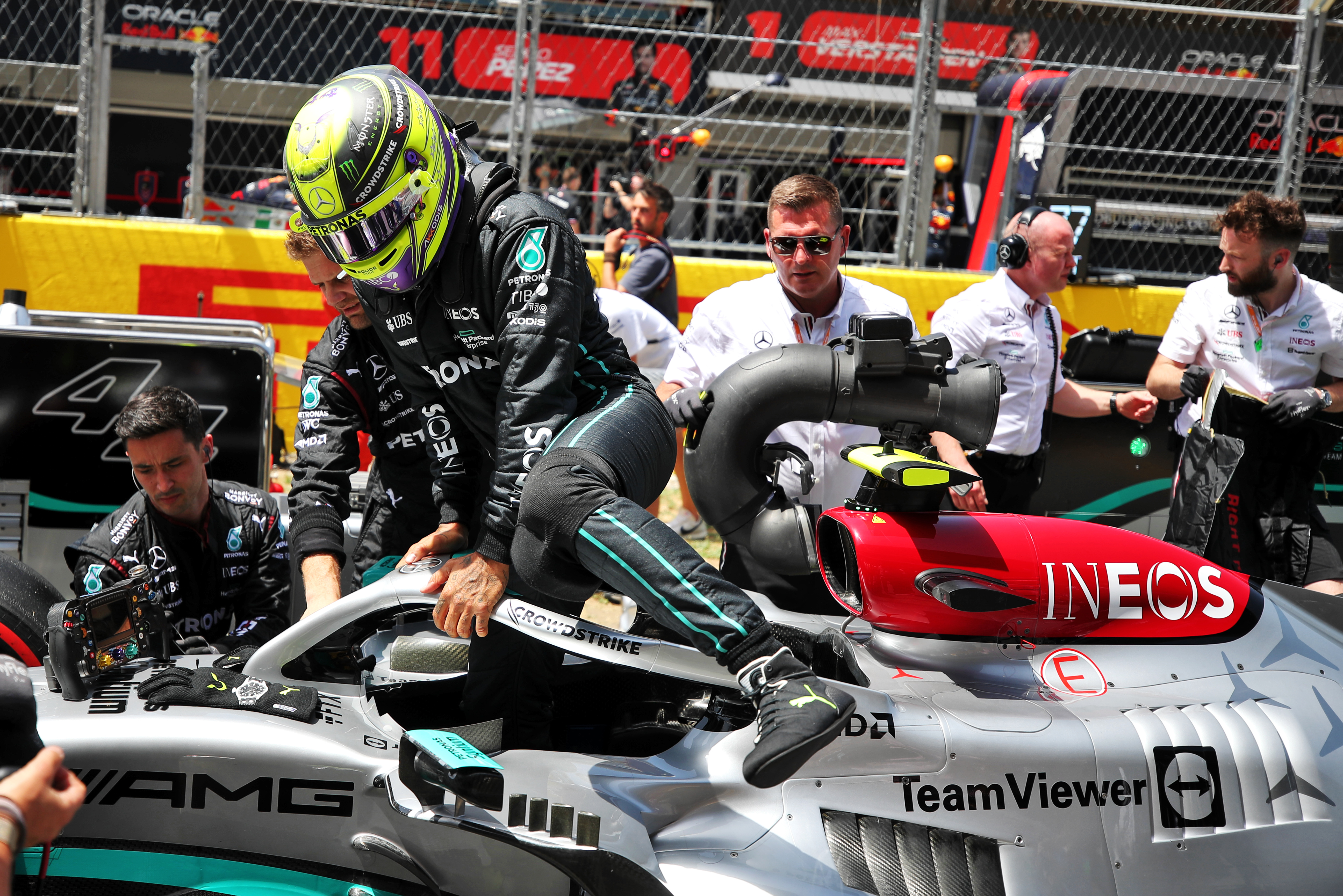 "But they said no, I was on for eighth. I couldn't understand it and thought they were definitely being super optimistic. But I thought let's give it everything and see where I come out.
"Turns out it was higher than eighth – a little unfortunate at the end with the engine, but I am glad we finished."
Hamilton's not reacted to a race like this since the season opener in Bahrain, where he was a surprise podium finisher after Red Bull's late double retirement. His performance was potentially better than in the intervening races too, save for Australia which was also very good, but the point is not really that this was Hamilton upping his game on-track.
As Wolff said, it's a matter of morale. Some people have perhaps read a little bit too much into some slightly slumped body language from Hamilton this year but compared to past races and to other points in this weekend itself, his demeanour post-Spain was significant upbeat.
It helped break a run of unfortunate races and results for Hamilton. That can only help him and Mercedes as they look to get his season firing