Alex Albon admitted he was "dreadfully slow" in the Spanish Grand Prix and he almost needed five or six pitstops as he came home in a distant last place.
While Williams' FW44 Formula 1 car currently doesn't have the pace to challenge for points on merit, Albon and the team executed two clever races in Melbourne and Miami to earn three points from the opening five races.
Albon has also enjoyed a healthy advantage over his Williams team-mate Nicholas Latifi in both qualifying and the races.
But on Sunday at the Spanish GP, Albon was overtaken by Latifi and finished as the last classified runner in 18th – far adrift of 17th-place finisher Kevin Magnussen, who suffered damage on the opening lap.
Albon was the only driver to try a four-stop strategy as he burned through his tyres at an alarming rate, leading him to believe he would have been better off making even more pitstops.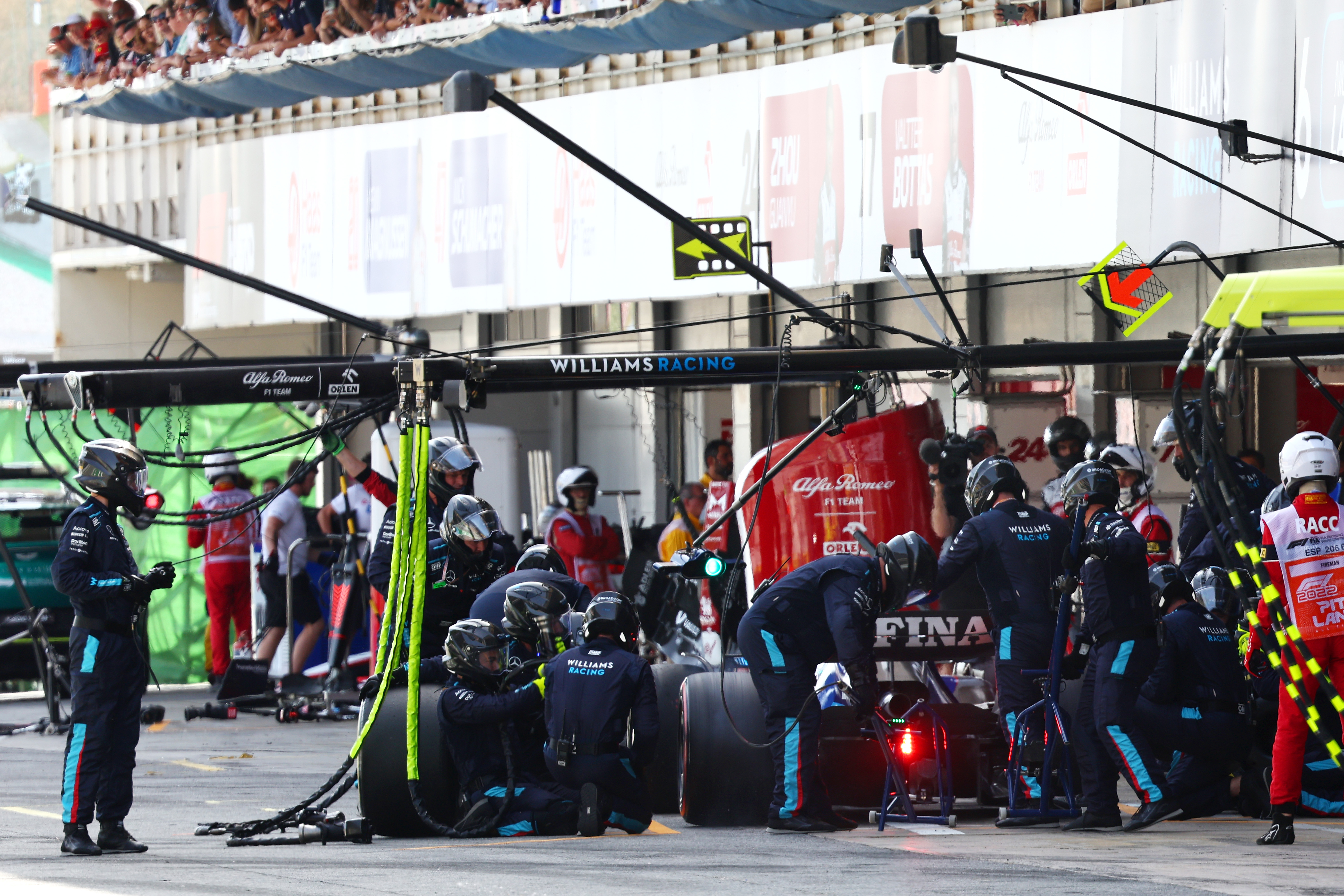 "Really strange, to be honest," was a perplexed Albon's post-race verdict.
"On the laps to the grid, I was already getting tyre deg. And it was the same in the race. I did a four-stop and I could have done a five- or six-stop and it would've possibly been a bit quicker.
"It was just incredible degradation. I think I was 20km/h slower than everyone else in Turn 3 and Turn 9 just struggling out there.
"We're not normally that bad, I think there is something we need to check. That wasn't normal. We'll have a lot."
Albon's high-degradation race was the polar opposite of the mammoth tyre-saving effort of his 57-lap stint in Melbourne that led to his first point of the 2022 season.
The ex-Red Bull driver's first 11-lap stint on softs at Barcelona was fairly comparable to Latifi's but his pace tailed off dramatically after his first pitstop where he was consistently at least a second slower than Latifi.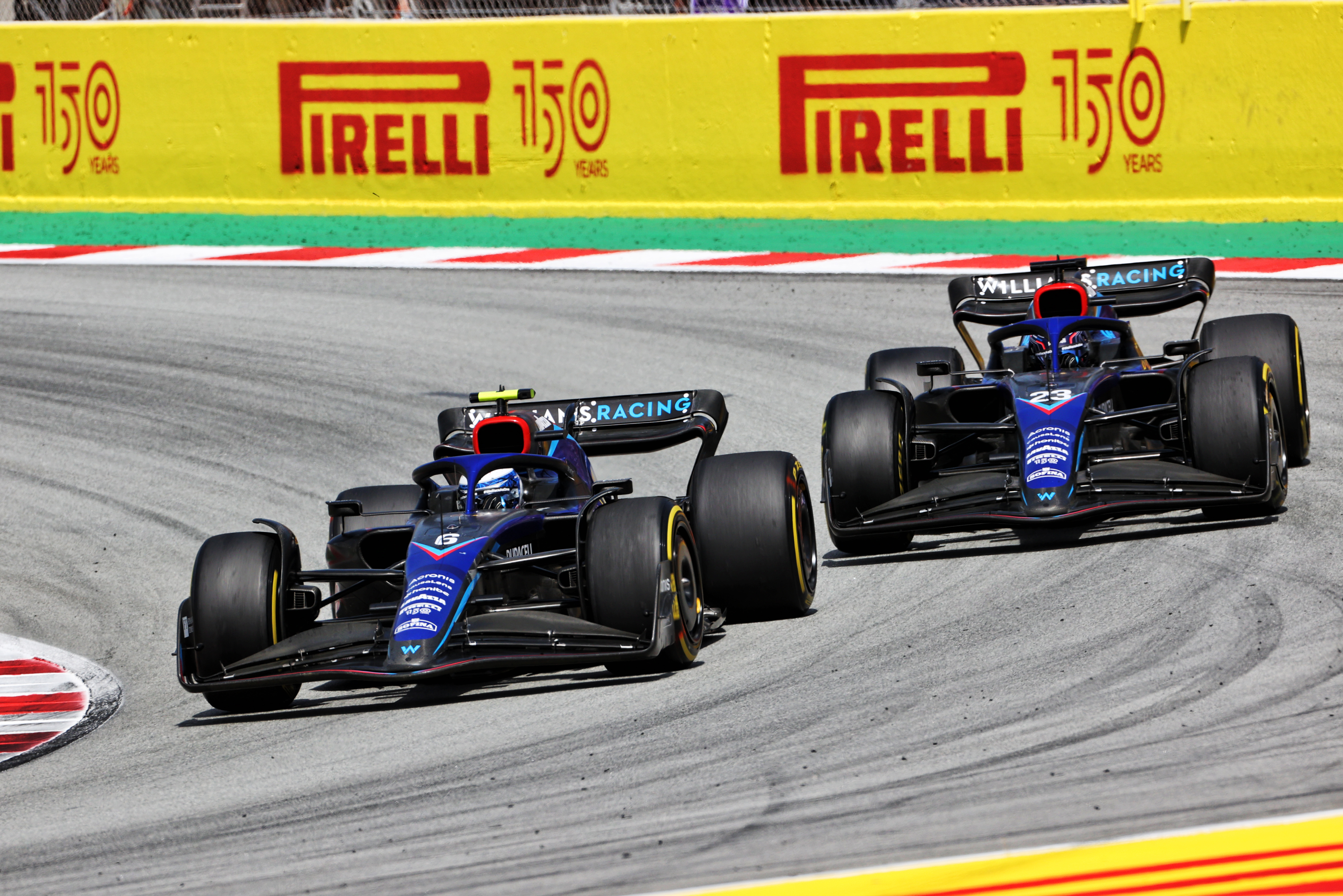 This inevitably led to Latifi displacing Albon from 18th shortly before Albon made his second pitstop, and ultimately allowed Latifi to finish ahead of Albon for the first time since they became team-mates at the start of 2022.
"I couldn't drive slow enough," Albon added. "I was driving as slow as I could, and the tyres were still going off. And not like [just] a little bit.
"My first three laps I was driving 2.5-3s slower than I would do normally and it was still degrading massively.
"I was losing a second straight away after the first lap. So, it was a bit strange. It's not normal. The deg was high, we expected that, but what happened today was a bit strange."
Albon's best lap of the race, a 1m28.281s, was over four seconds adrift of the fastest race lap and over a second slower than Latifi's quickest.
On Sunday evening Williams' head of vehicle performance Dave Robson revealed that Albon had suffered floor damage following his opening pitstop.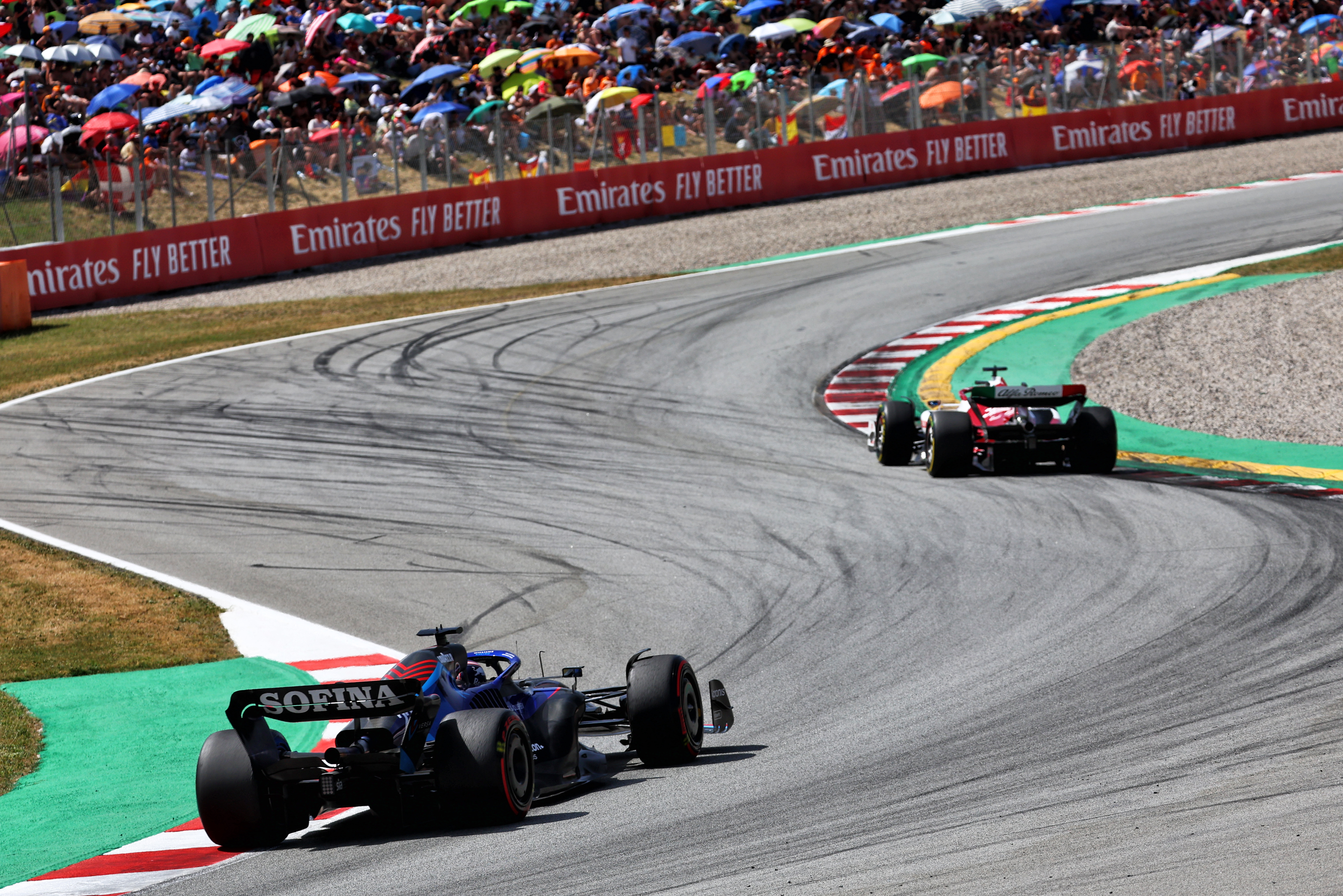 He did not specify how Albon had picked up that damage, but The Race understands Albon picked up the damage from clipping the marker cone on the inside of the left-hand entry to the Turn 14/15 chicane.
"Unfortunately, immediately after his first pitstop he suffered significant damage to the floor, which cost him a lot of aero load," Robson explained.
"This effect on pace and degradation was stark and ruined Alex's race before it had really begun."
The result keeps Williams last in the constructors' championship on three points, although its closest competitor in the standings, Aston Martin, also failed to score, keeping the deficit to three points.