Was this going to be the moment Sergio Perez stopped being a dutiful Red Bull number two?
The tone of voice in his post-race "I'm happy for the team. But we need to speak later" radio message, and even the slight but weighty pause before the 'but', hinted that the 2022 Spanish Grand Prix would be where Perez joined the long list of Formula 1 'wingmen' who felt too much had been asked of them.
Perez, however, was all smiles and diplomacy in the interviews and on the podium.
Well, just about. He balanced it well – emphasising how pleased he was at the 1-2 that put Red Bull and Max Verstappen into the lead in both championships, arguing Red Bull has a better team spirit and momentum than anywhere else in the pitlane, acknowledging that in the cockpit mid-race it's hard to see the "bigger picture" of how strategies might be unfolding.
Perhaps the quick chat team principal Christian Horner had with him as soon as he got out of the car post-race made a difference.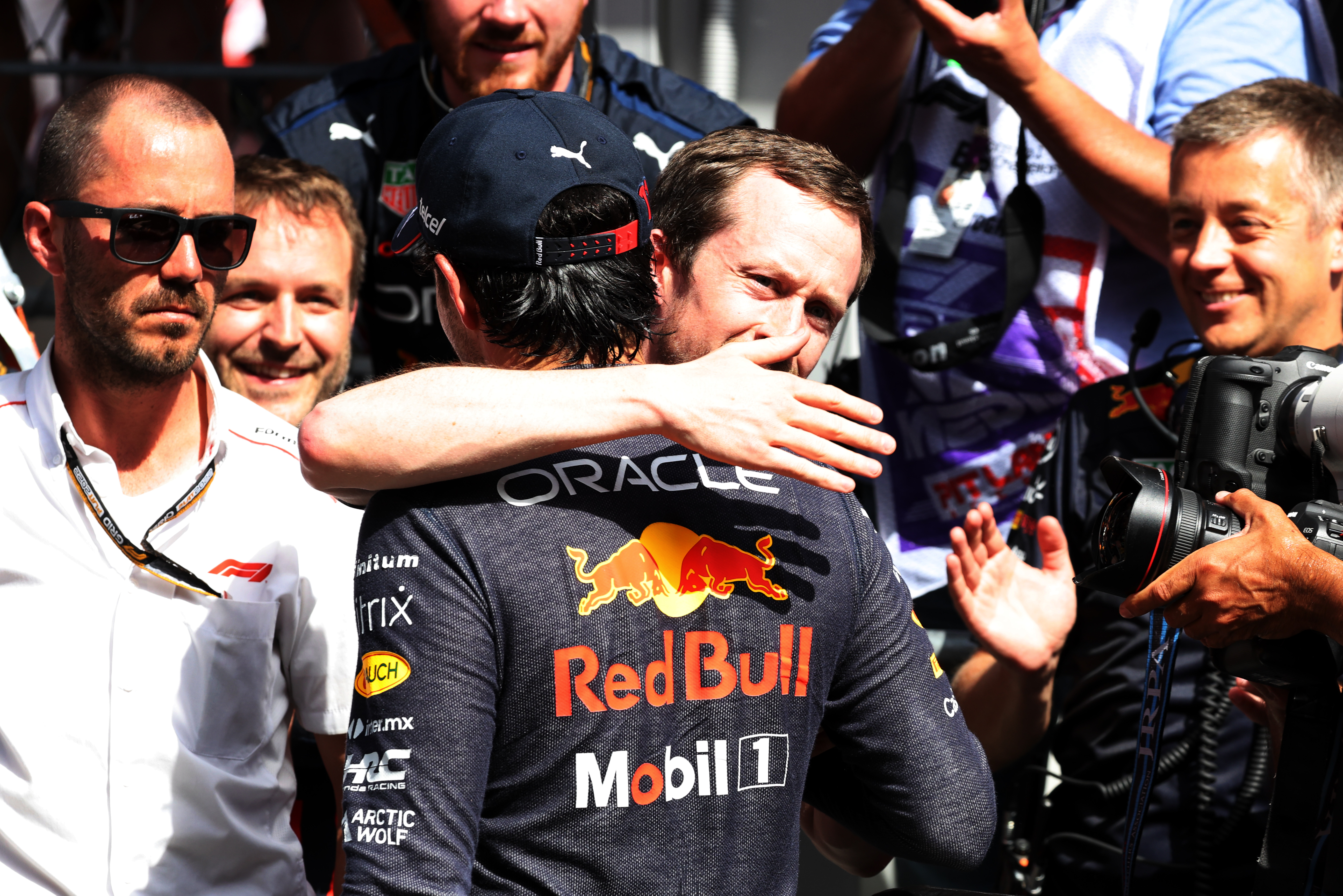 But the lingering niggle that had prompted Perez's "that's really unfair, but OK" reply when asked to let Verstappen through for the second time in the race was still present every time he repeated variations of "we just have to discuss a few things internally".
And that's something we haven't seen from Perez before.
"To me what's most interesting is not really whether Perez had a case or not – because drivers always think that they've got the wrong end of these situations with team orders and strategies – but it's interesting that he's actually sort of pushed back on it," said Scott Mitchell on The Race F1 Podcast.
"Because we kind of all think that Perez is just going to be there as the happy, subservient driver because he's just got a great career opportunity, he's getting an extended spell in Formula 1, he's earning good money, he'll be scoring podiums and maybe every now and again he'll be allowed to win a race.
"But what happened on Sunday maybe suggests that actually, he's not really that happy in that role if he thinks he's genuinely the faster driver or going to have the faster race."
Perez seems to have had two – interlinked – core grievances, and they weren't about being asked to move aside and sacrifice a race lead as such.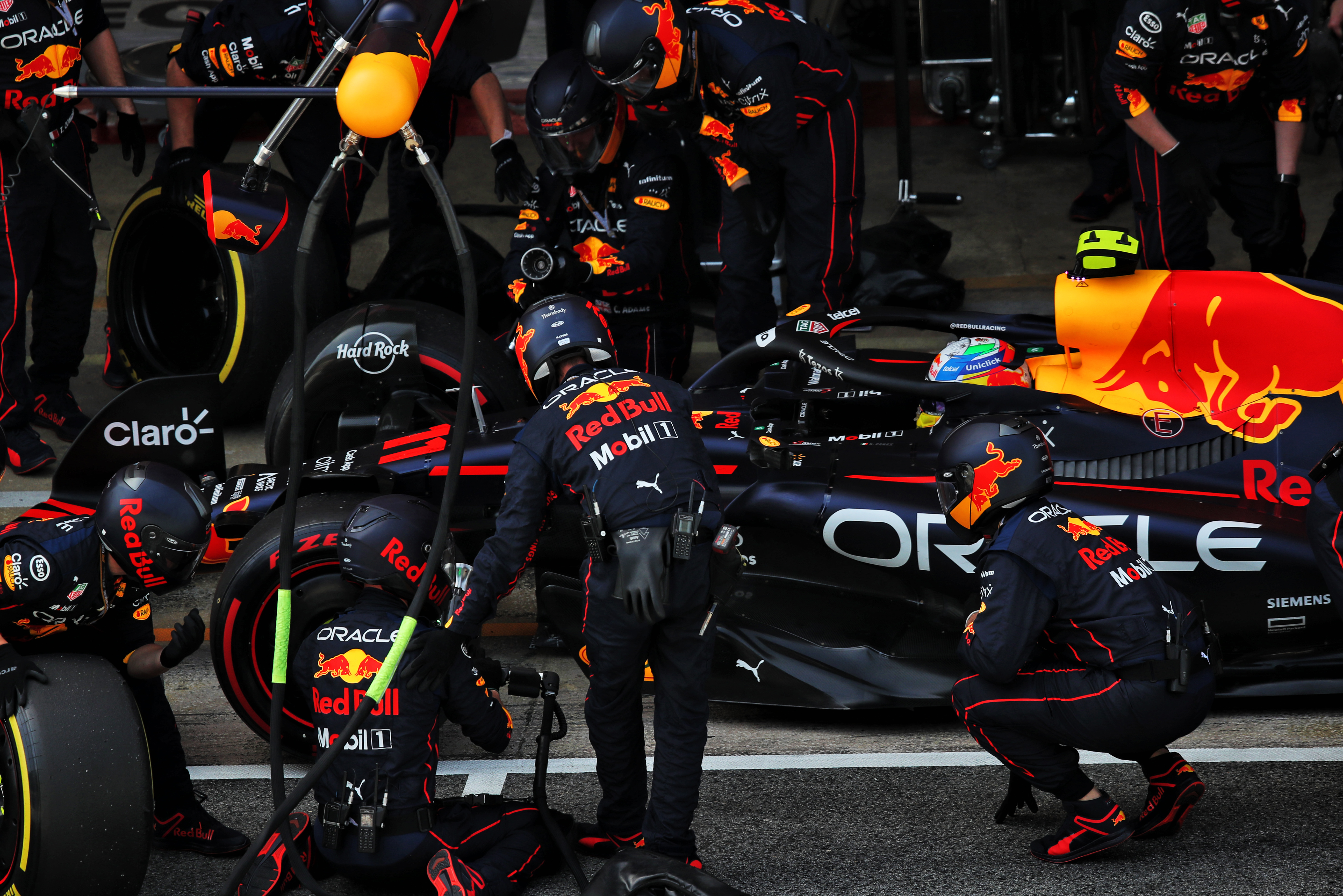 "I think he has grounds to feel aggrieved to a certain extent, but I don't feel like Red Bull cost him the win or anything like that – apart from the fact Perez just ultimately didn't end up on the fastest strategy," Mitchell added.
"Even he suggested afterwards that wasn't really him being stitched up, it was just the team splitting the strategies because it wasn't sure what would ultimately work out the fastest.
"Perez needed to be on Verstappen's exact strategy to win that race – he said that himself."
Once Verstappen was on the three-stop (or deliberate three-stop as it might be more accurately called, compared to Perez's two-stop with an added third stop due to race circumstances offering a shot at fastest lap), he was always going to have such a pace advantage when he caught Perez in the final stint that a pass would be inevitable regardless of team orders. The 5s gap between them after Verstappen's third pitstop disappeared in four laps and there were still 18 to go at that point. The heat and tyre degradation combination made it impossible to defend against fresher rubber.
As Horner put it: "At that stage, there was a tyre delta of close to two seconds a lap, so with oil temperatures, water temperatures and a DRS that was intermittently working it didn't make any sense for the team to let them fight because it was an unfair fight anyway."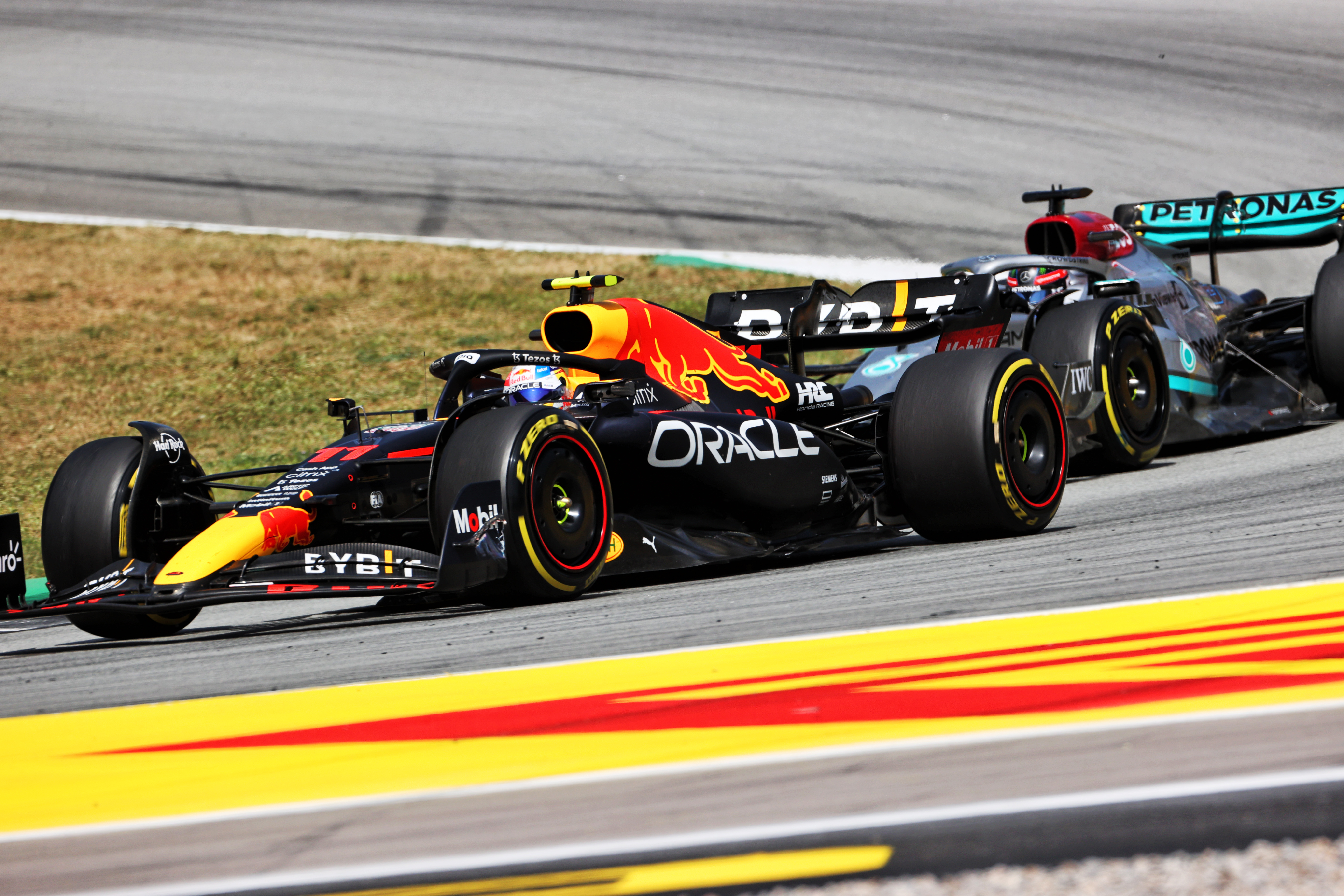 The element Perez seems to have been annoyed by began when Verstappen ran through the gravel on lap nine and fell from second to fourth – behind George Russell and Perez's battle for what was now second. With Perez stuck behind the Mercedes, Verstappen quickly caught his team-mate and was allowed past.
But Perez thought that favour would be returned.
"When I let Max by, I was told that I was going to get it back," he said.
Even if that promise hadn't been made, Mitchell felt Red Bull was premature with its team orders there.
"When Verstappen was coming back up at Perez after he'd gone off, I'd just assumed that because Perez was tucked up behind Russell and quite close to making a move, he would be allowed to stay there," he said.
"So when they swapped positions there, I thought 'oh… that's just a bit needless at this stage'."
With Verstappen's DRS problems stymying his efforts to overtake Russell, Red Bull eventually moved to the three-stop strategy knowing he might need to leapfrog the Mercedes via pit tactics and aggressive undercuts instead. Charles Leclerc's retirement meant this decision would then be relevant for the race win, not just a potential second place.
Perez stayed out four laps longer, still committed to the two-stop at that stage. Russell and Verstappen (who'd pitted as one on lap 13) getting that four-lap undercut meant Perez rejoined 8s behind them. But he was back with them within seven laps as his frustrated team-mate remained trapped behind the Mercedes.
Perez spent three laps stuck there in a queue before Verstappen made his second stop and freed his team-mate up to pass Russell, which he did within a further three laps.
The three or so seconds in total race time that Perez might have gained had he been allowed back past Verstappen and then cleared Russell sooner wouldn't have been game-changing later on given the pace advantage Verstappen had on his strategy by then, and how many laps he had to make use of it.
But that's a hindsight conclusion. In the moment, Perez would've been justified in feeling he was having to sacrifice his own chances of losing time behind Verstappen, whose DRS issues were preventing him from passing Russell in a situation where Perez would've been able to. There was still more than half the race to run at that point and plenty of possibilities that could unfold.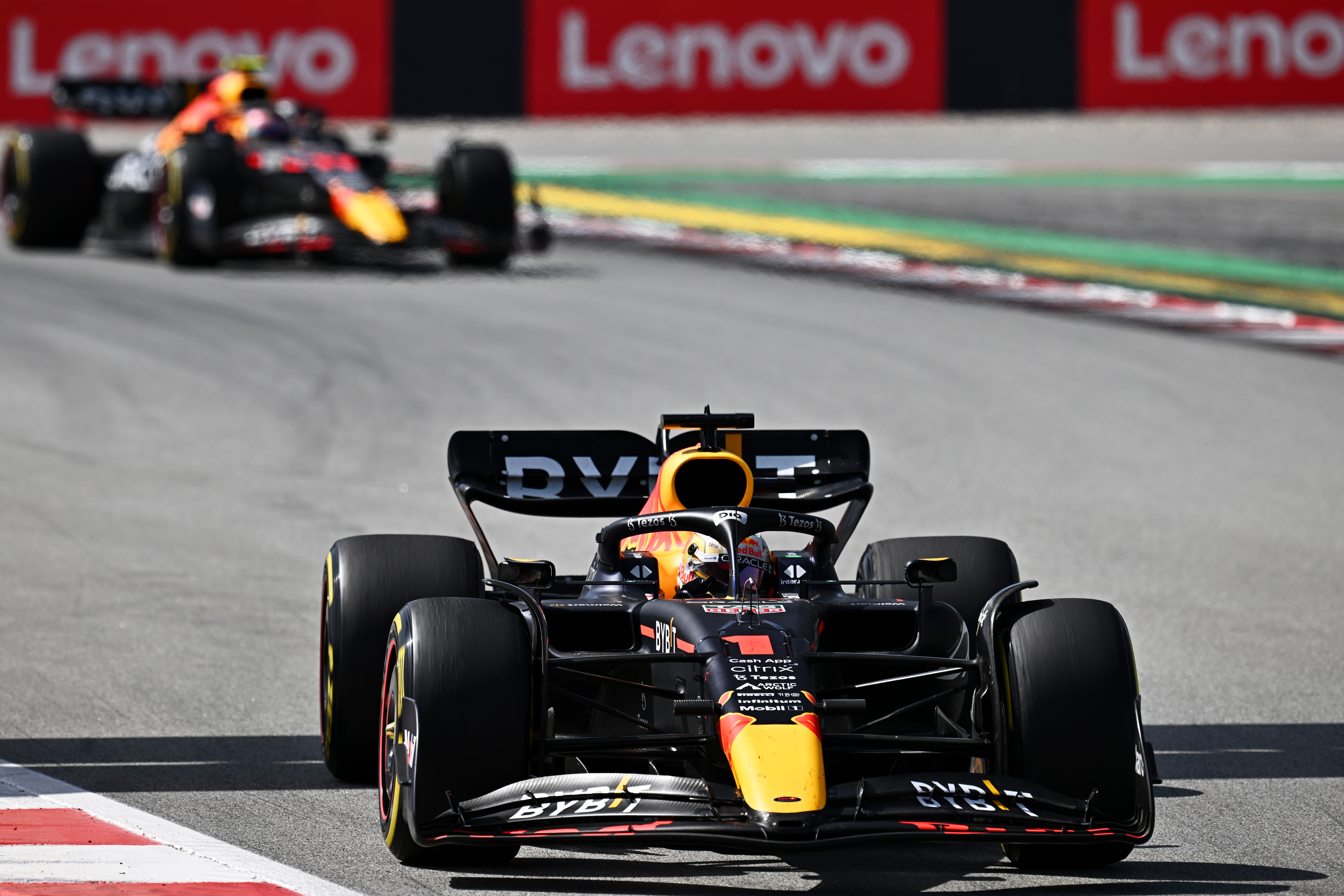 "Where he probably was right to think it was unfair was the point in the race where Verstappen was stuck behind Russell and Perez just wanted to be let through so that he could crack on," Mitchell continued.
"He probably thinks he could have gained a few seconds in race time doing that. Would that have won him the race? I think it's a bit too much of a stretch to claim that.
"So I don't really feel that Perez lost anything. There was just an unnecessary amount of tension and a bit of needle within the team because Perez felt that he'd been unfairly treated as the number two."
Perez's status at Red Bull is more implied than openly declared. The team is careful not to use phrasing like number two or wingman.
One possible Red Bull team orders controversy has already been dodged this year when the Saudi Arabian GP safety car timing spoilt Perez's race when he'd been leading from pole, saving the team the need to decide whether it would've ordered him aside when Verstappen passed Charles Leclerc to reach what would've been second place behind his team-mate in a straightforward race.
When questioned directly by Sky on what Red Bull would've done given that was only the second round of the championship but Verstappen was clearly team number one, Horner gave a conspicuously non-committal answer – praising Perez for "controlling the pace very nicely at the front" but saying "we'll never know how thereotically it would have played out".
Perez was hired because Alex Albon wasn't giving Verstappen much help in the fight against Mercedes in 2020. He's eight years older than Verstappen and clearly in a very different place in his career. Without Red Bull offering him this chance, Perez would've been out of F1 after losing his Racing Point seat.
There's not a realistic chance right now of Perez getting 'number one' status at another team that's anywhere near as competitive as Red Bull.
That realism will have informed his deliberate post-race diplomacy.
"Ultimately drivers don't really like being in that situation," added Edd Straw on The Race F1 Podcast.
"Christian Horner did say it would probably be a bad thing if Perez wasn't a tiny little bit irritated about it.
"I thought the team orders were fine, I've not got a big problem with team orders in Formula 1.
"Verstappen is going to be Red Bull's title shot, even though Perez has had a good start to the season, that's just a fact. Perez knows that and I don't mind Perez just saying 'well I think it's a bit unfair but I'll do it'.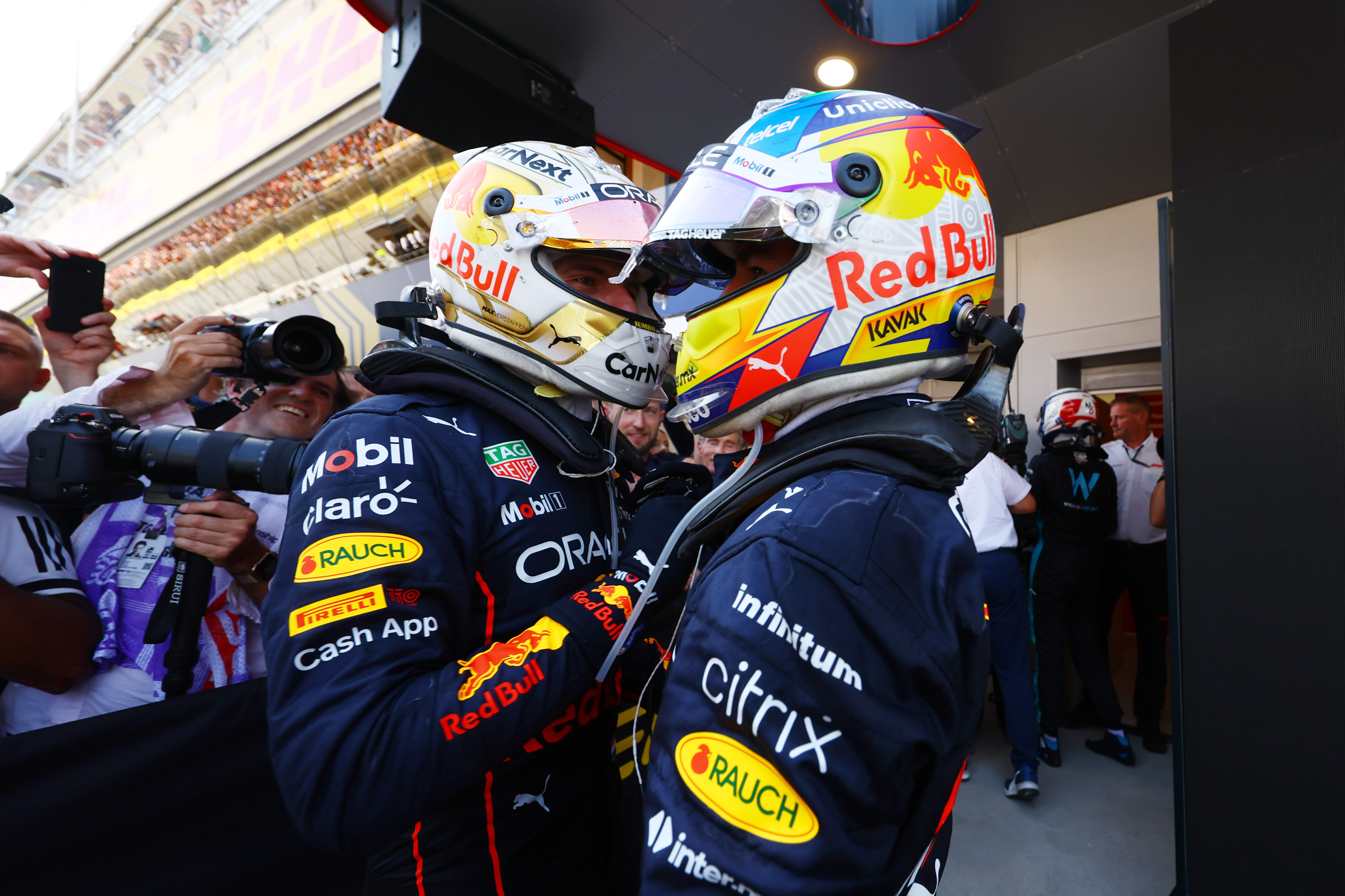 "We don't know exactly what he's been told in the past about what will and will not be allowed but certainly from my perspective when I was watching those situations unfold on Sunday there was never any doubt in my mind about what was going to happen.
"There's always going to be a little bit of criticism and dissatisfaction, but team orders are here to stay and it made the race more straightforward for Red Bull.
"And Perez is still continuing to do the job that he's there to do and probably inched himself another step closer to that 2023 contract."
But perhaps it didn't hurt along the way for him to send Red Bull a little message that while he knows what he's been hired to do, if he feels like he's being misled or promises aren't being kept, he's going to make that clear.