Charles Leclerc finished the Spanish Grand Prix weekend "feeling better" than he did after the previous two at Imola and Miami despite the engine problem that forced his retirement and cost him the lead of the Formula 1 world championship.
The Ferrari driver has been deposed at the head of the standings for the first time this season after an unspecified engine problem forced him to slow from the lead of the Barcelona race and return to the pits.
Reliability is a key factor in any title fight and the impact of Ferrari's vulnerability was immediate. With Max Verstappen winning, and Sergio Perez supporting a Red Bull 1-2, Leclerc's retirement dealt Ferrari a massive blow in both championships.
When Leclerc won in Australia, where Verstappen retired, he had a massive lead and was 46 points ahead of the Red Bull driver.
Now, Leclerc trails Verstappen by six points. And Ferrari is suddenly staring at a 26-point deficit to Red Bull after Carlos Sainz's low-key performance that began with a poor start and got worse when he spun at Turn 4.
After his retirement, Leclerc was searching for the bright side. He said he has no choice in such situations but to look at the positives and said there were "plenty" over the weekend.
"Let's say that I feel better after this weekend than I felt after the last two weekends," Leclerc said.
"Mostly because, of course there's this issue that we've had with the car and I'm very disappointed, but on the other hand I think there's plenty of positive signs other than that.
"Throughout the whole weekend – our qualifying pace, the new package works as expected which is not always a given, and everything was working well, our race pace and tyre management.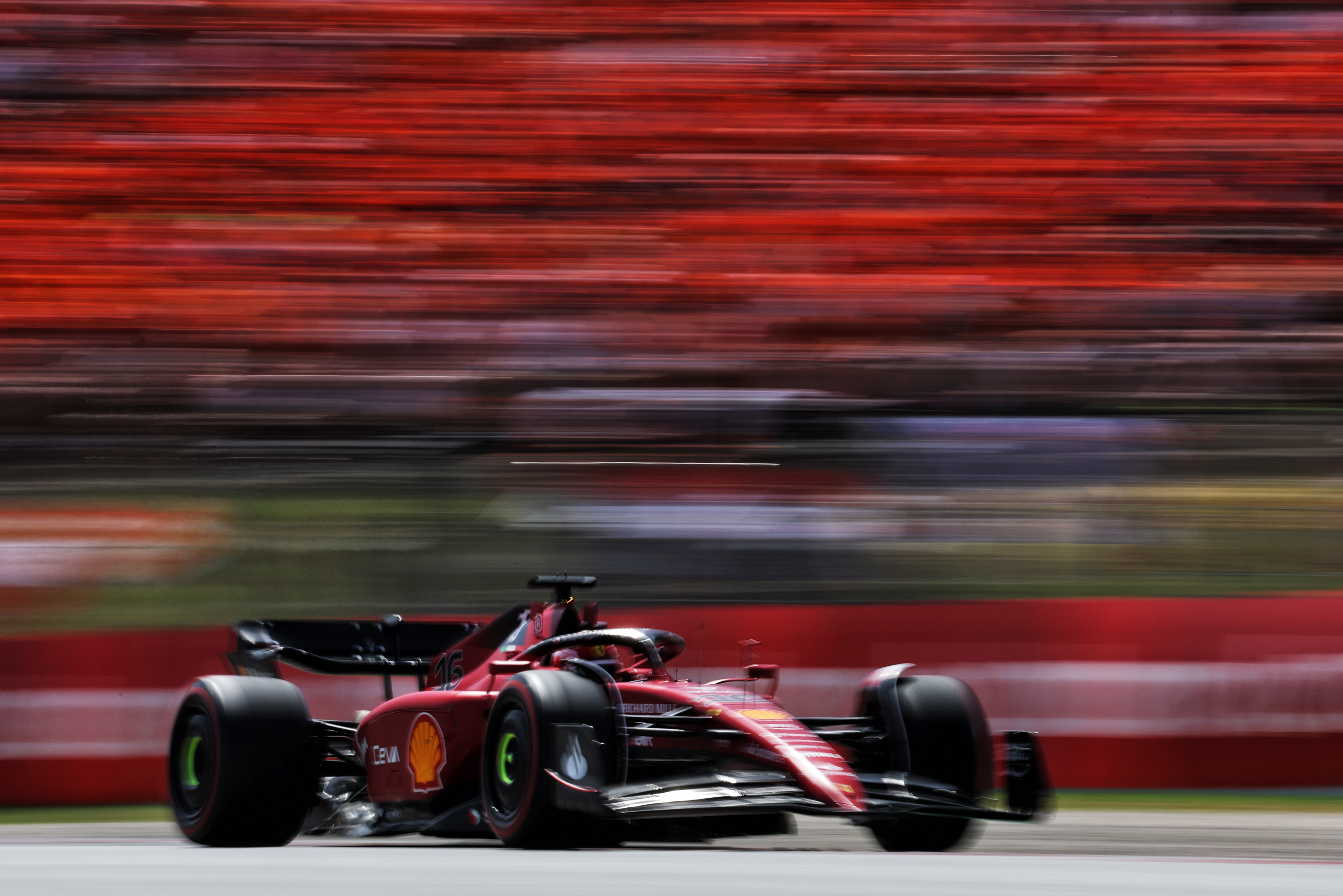 "Tyre management after the last few races, we've been struggling quite a bit compared to Red Bull. And, today it was strong.
"In these situations, I think it's good to also look at the positives and there are plenty today."
There's often too much 'person says bad thing isn't bad' in F1 but Leclerc genuinely seems to have taken comfort from other elements of the weekend.
He also seemed to process the disappointment quickly. There was no sign of massive, over-the-top frustration once he got back to the garage, for example – which he said was partly because he saw his disappointed mechanics needed cheering up.
"Overall, it's always a disappointment," said Leclerc. "And obviously, once you're fighting for a championship, you know that every point is very valuable.
"But over the course of a season, I think it always more or less happens. Which is not an excuse for sure. And I'm pretty sure that everyone is already working flat out to understand all of it and to fix it as quickly as possible.
"But everyone is as disappointed as me today with what's happened and there was just no reason for me to be angry at anybody getting out the car.
"I just wanted to see the mechanics to cheer them up a little bit because they were pretty down."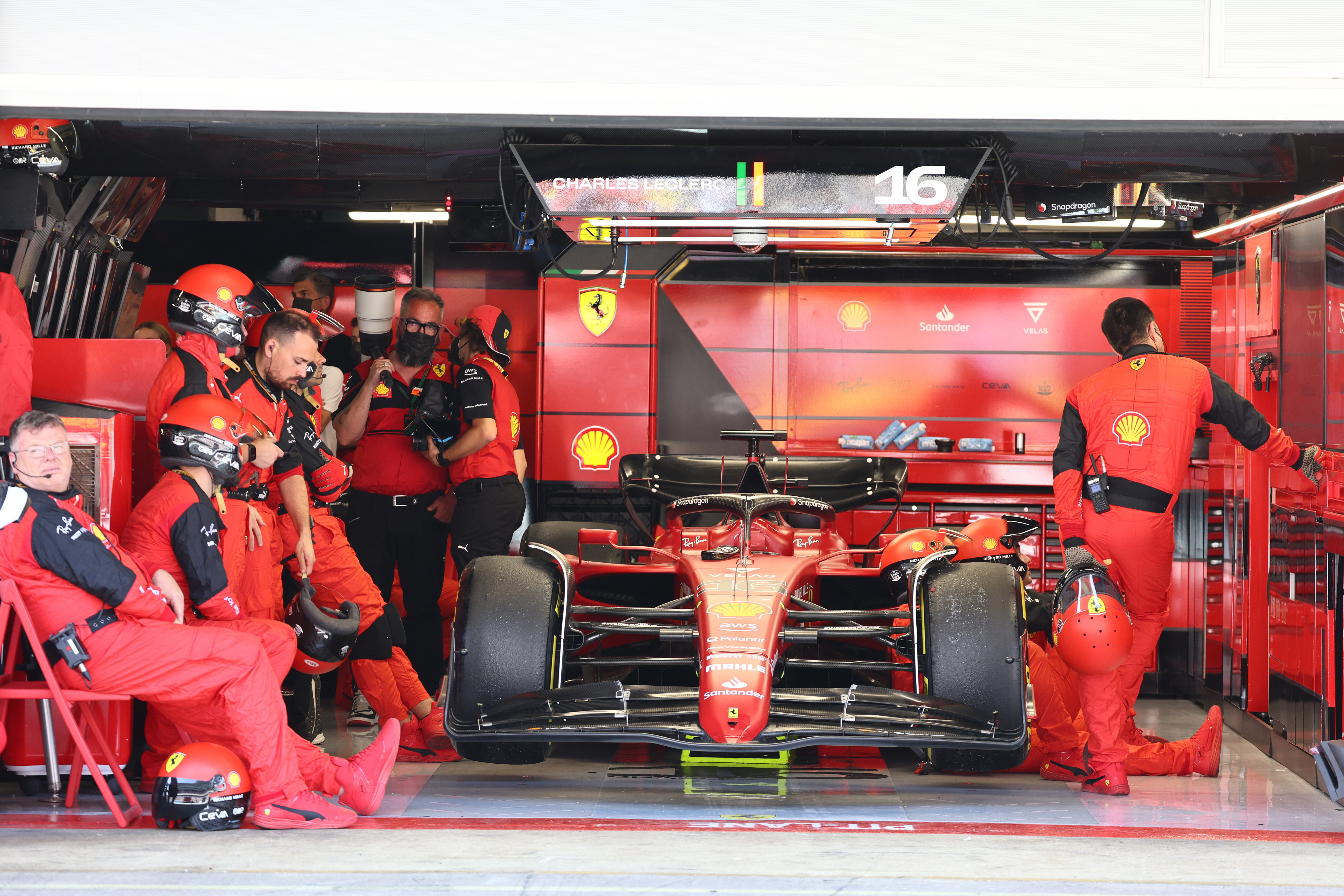 Leclerc said that encouragement gives him confidence for the rest of the season. But he is also aware that for all the positivity in Spain, Ferrari's engine failure ultimately rendered its improvements meaningless.
It's his first retirement of the season at a point the power unit is not high mileage, which will be a concern for Ferrari that its heavily-revised engine design is not as reliable as it needs to be.
Ferrari started the year looking in great shape with its new internal combustion engine appearing at least a match for Honda and looking more reliable to boot.
But the season is 22 races long, which means to avoid a penalty each engine, turbo, MGU-H etc needs to do at least seven races.
A failure of some kind within the second power unit in only its second race is worrying – even though reliability fixes are permitted within the frozen engine specifications.
Ferrari has not been able to define the exact problem yet. It was a sudden failure that Ferrari was only aware of when it received Leclerc's first panicked radio message.
And the team also said it was a serious issue, one that will be assessed properly in Maranello before the Monaco GP.
Leclerc has handled a crushing disappointment very well, but only because he's putting his faith in Ferrari rectifying the issue and doing a better job over the course of the season. Ferrari needs to repay that faith.
At the start of the season it built a buffer to Red Bull specifically because its rival was unreliable and underachieving.
Ferrari cannot afford for those positions to have switched now that it is the one staring at a points deficit.