Six of the 10 Formula 1 teams go into 2023 with a change in their driver line-ups, after a silly season that may not have been the most volatile in terms of wholesale changes, but which had a well above average level of shock and controversy – thanks to the summer saga in which Fernando Alonso, Aston Martin, Oscar Piastri, McLaren, Alpine and Daniel Ricciardo were the key protagonists.
With the field now set, who's actually ended up with the best driver pairing?
We asked our writers to rank the 2023 F1 driver line-ups from worst to best, based entirely on driver ability and with the team pecking order and car performance completely discounted.
We then applied the F1 points system to those rankings to create our definitive verdict on who has the strongest – and weakest – driver roster going into 2023.
---
10 Williams
Alex Albon + Logan Sargeant
27 points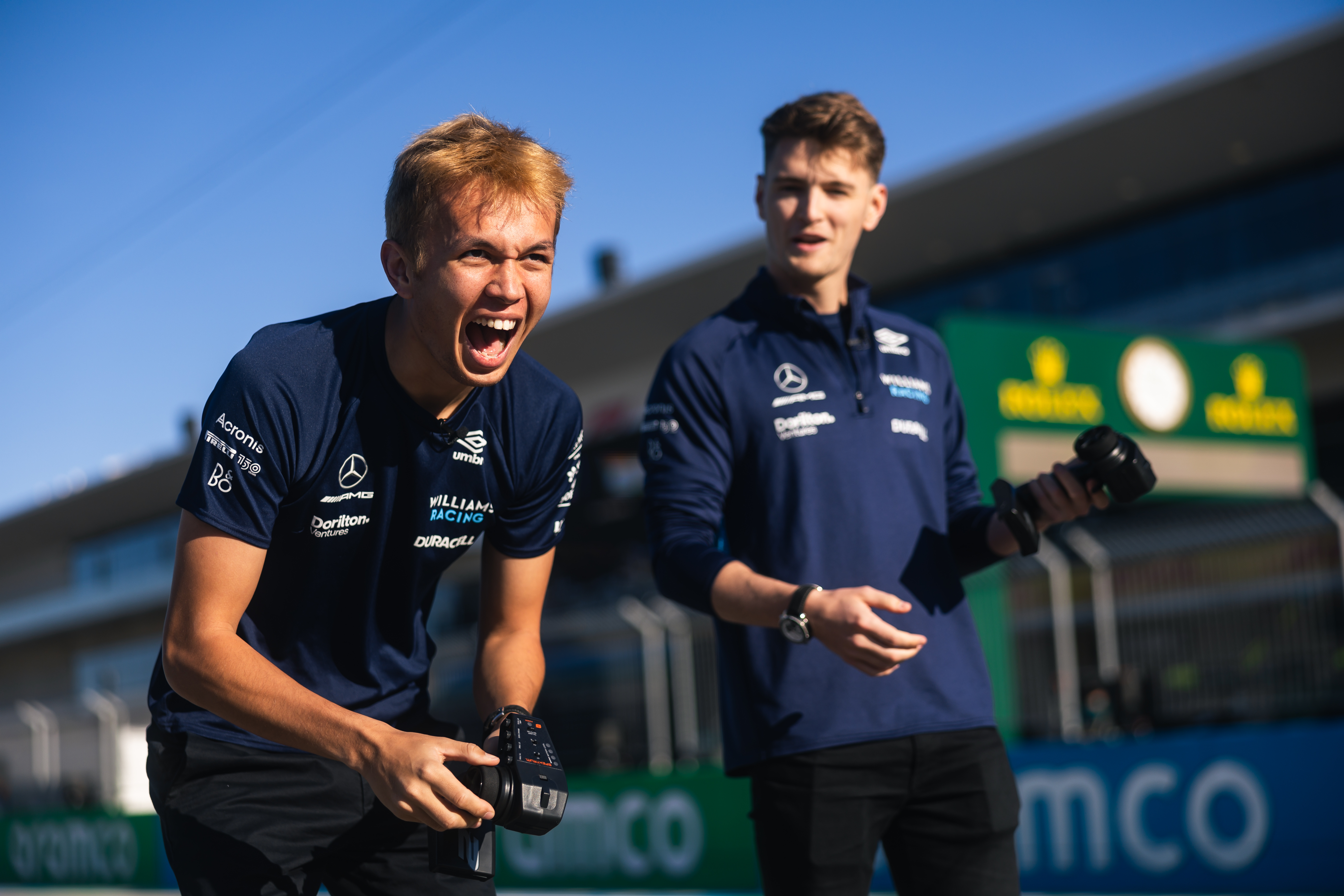 Best ranking: 8th (Valentin Khorounzhiy)
Worst ranking: 10th (Ben Anderson, Sam Smith, Gary Anderson, Mark Hughes, Megan Cantle, Luke Hinsull, Jonathan Reynolds)
The battle to avoid being last in this ranking was the closest of all. Eventual 10th-placed team Williams was one of many on the list where our panel rated one driver highly but had question marks over the other.
"Alex Albon's excelling back in F1's midfield and in an environment that suits him," said Scott Mitchell-Malm.
"He will have to lead the team alongside a rookie who will face a steep learning curve – but comes with a high upside."
Ben Anderson's take on the "left-field" choice of Formula 2 graduate Logan Sargeant was blunter, with our Group F1 Editor suggesting the American "could be excellent, could be ordinary", and he also raised doubt about Albon too – saying he "still has rough edges" when it comes to leading a team.
Glenn Freeman highlighted that at least Williams knows exactly what it's getting given Sargeant's time in its young driver system.
"Sargeant is a gamble," he said, "but at least Williams has had a decent amount of time to prepare him."
9 AlphaTauri
Yuki Tsunoda + Nyck de Vries
29 points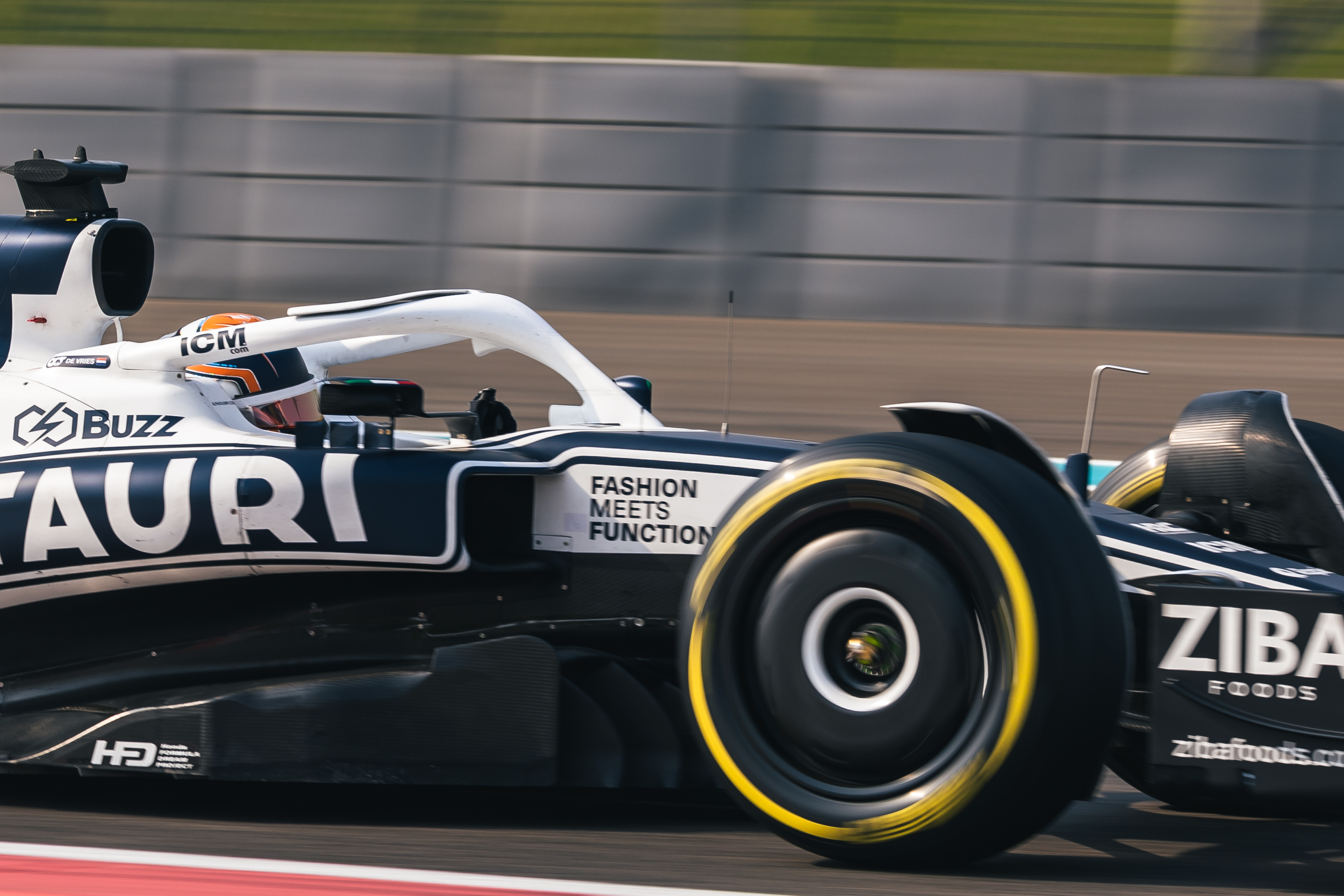 Best ranking: 8th (Sam Smith, Gary Anderson, Luke Hinsull)
Worst ranking: 10th (Matt Beer, Scott Mitchell-Malm, Valentin Khorounzhiy, Jack Benyon, Edd Straw, Glenn Freeman, Jack Cozens, Josh Suttill, Oliver Card)
Mitchell-Malm, one of 10 of our panel who put AlphaTauri at the bottom of the list, wondered whether "this could be the line-up I misjudge the most", while Mark Hughes put Yuki Tsunoda and Nyck de Vries ninth but admitted it's a pairing that "has the potential for more".
But it's one with a lot of question marks.
"I'm still not sure about Tsunoda, but he did much better against slightly disinterested Gasly [2022] than fully motivated Gasly [2021]," said Ben Anderson. "De Vries should do fine, but how long will it take him to fill the Gasly-shaped hole – and how high is the potential ceiling?"
While De Vries starred on his F1 debut with Williams as Albon's Italian Grand Prix stand-in, the fact he achieved those heroics at Monza means many of our panel want to see more evidence.
"We can't draw too many conclusions from his brilliant one-off at Monza for Williams – it was always going to be that car's best track of the season," said Freeman.
Matt Beer would quite like to see De Vries succeed "in the hope that someone in F1 might realise his erstwhile Mercedes Formula E team-mate Stoffel Vandoorne is worth another chance" but has concerns about the "scary to the point of horrendous at times" racecraft De Vries was criticised for in Formula E.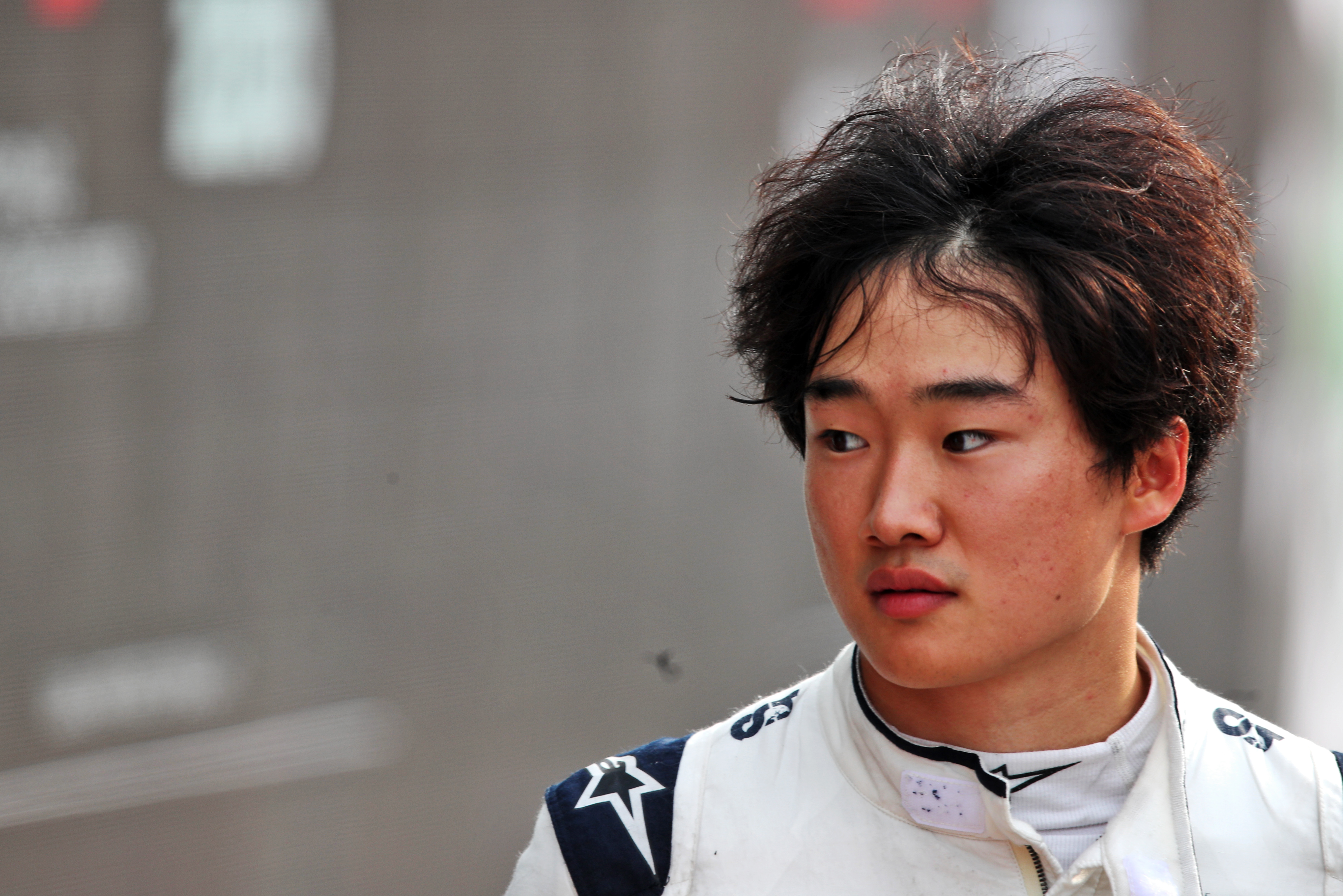 De Vries' lack of F1 race experience means Tsunoda should start the season as AlphaTauri's focal point. But many of our writers are dubious about that.
"Tsunoda hasn't proved himself to be capable of leading a team yet in his first two years of F1," said Freeman.
Josh Suttill concurred: "Tsunoda is still too inconsistent to be a reliable team leader."
8 Alfa Romeo
Valtteri Bottas + Zhou Guanyu
62 points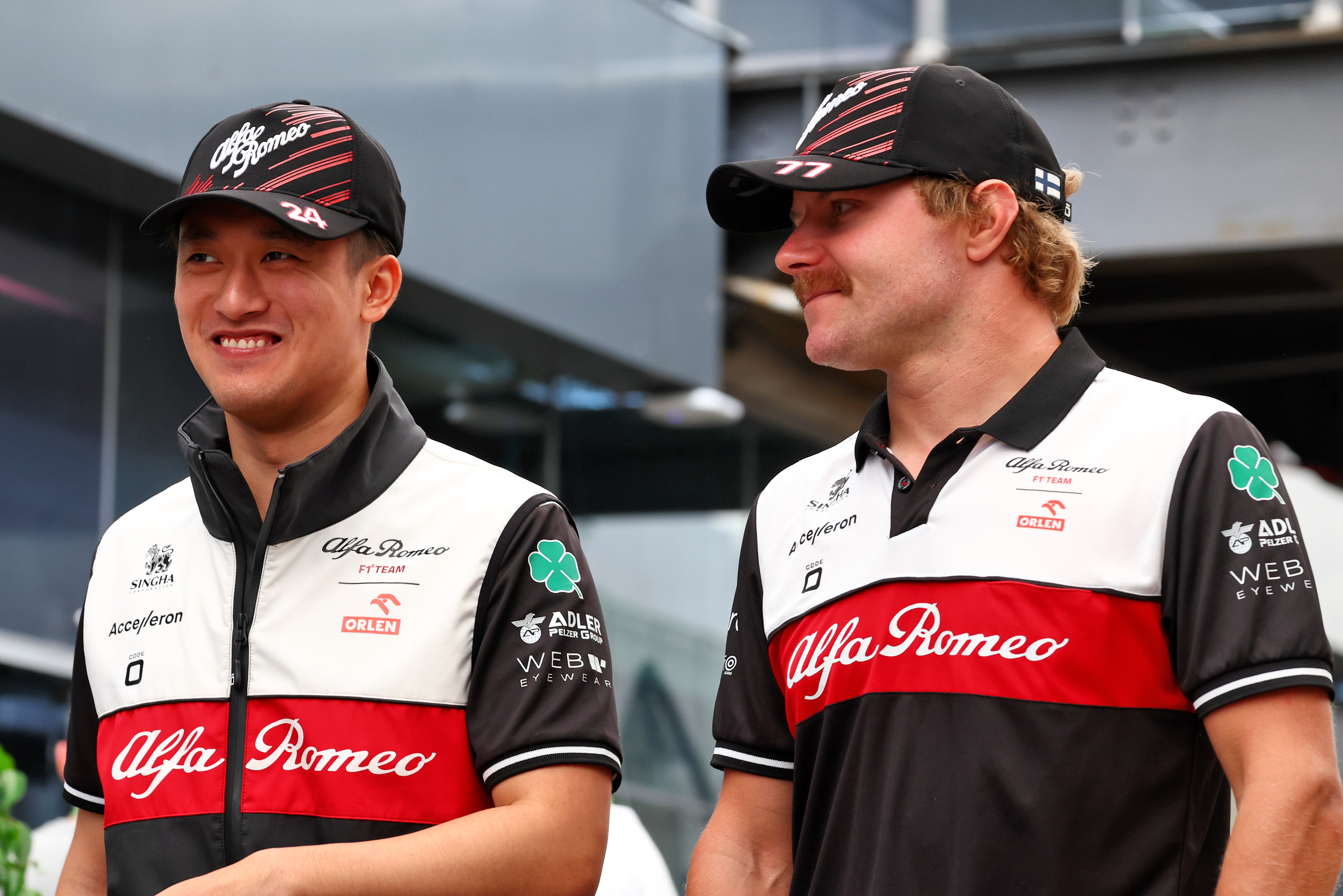 Best ranking: 7th (Mark Hughes, Luke Hinsull)
Worst ranking: 9th (Valentin Khorounzhiy, Sam Smith, Gary Anderson)
A very lonely eighth place in the list for Alfa Romeo's pairing, with the verdicts split between declaring Valtteri Bottas and Zhou Guanyu 'solid' but nothing more (or as Mitchell-Malm put it: "very competent") and arguing that Bottas elevates the line-up significantly.
"We know Bottas is super fast – it's the racecraft and tyre management that sometimes let him down," said Ben Anderson.
"Zhou is perfectly respectable, but he also relies on Bottas being unusually open and helpful."
There was also a line of argument that Zhou's rookie season was more impressive than most realised.
"Zhou did a decent job in 2022, proving he's not out of his depth in F1," said Freeman.
"Bottas will need to stay on his toes to make sure he maintains an advantage over a driver he should be able to shade."
Valentin Khorounzhiy went a step further in his appraisal of the Alfa Romeo dynamic.
"Bottas's early-season purple patch made Alfa Romeo's sixth place in the standings possible, but I'm not convinced he had that good a season," he argued.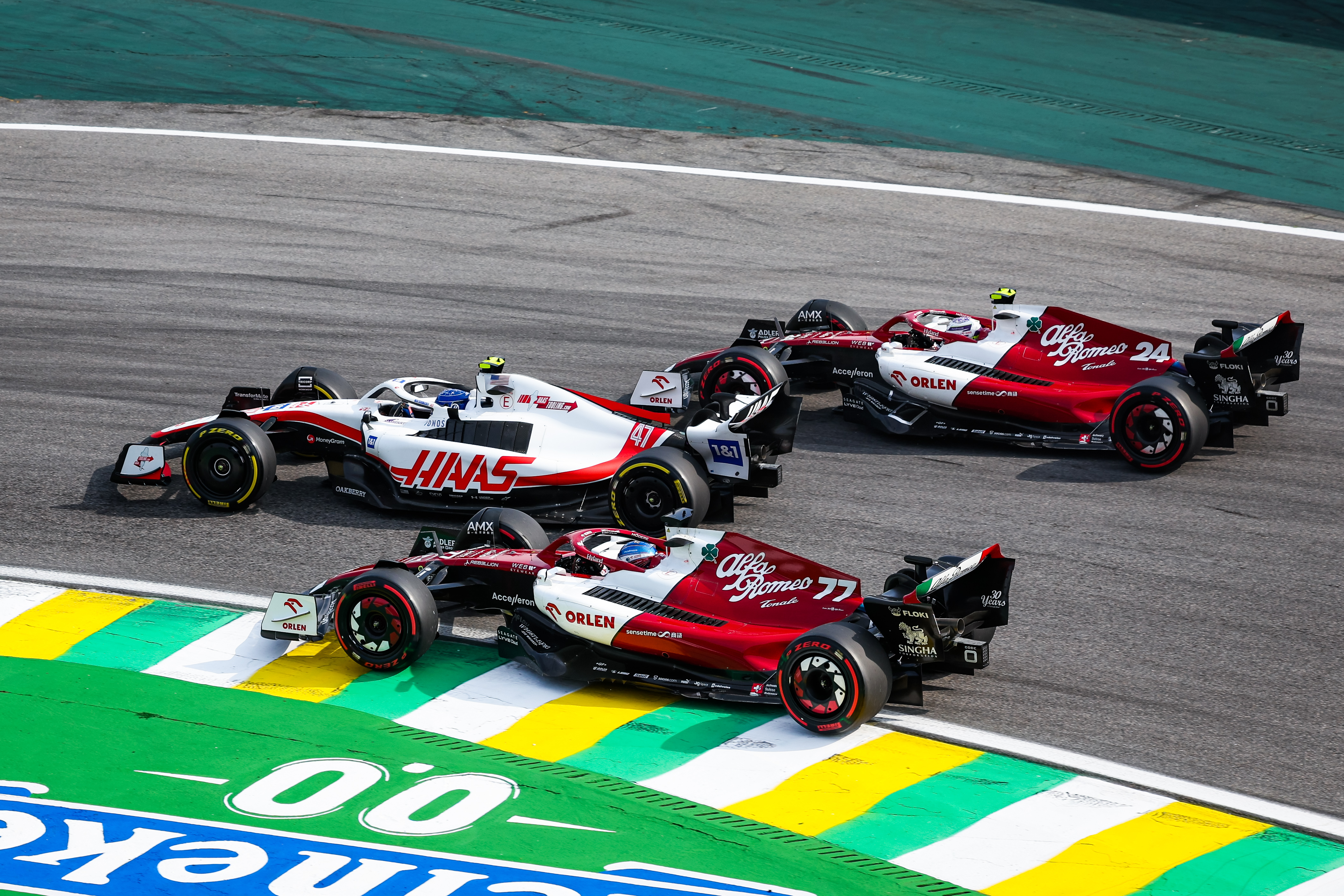 "Zhou – who deserves a lot of credit for his 2022 – gave Bottas a lot more trouble than I expected in terms of raw pace."
Conversely, Beer argued that Bottas "is in his element as an under-the-radar midfield hero and will reach peaks for Alfa Romeo that most others wouldn't", but Mitchell-Malm's Bottas summary better reflects the panel's prevailing opinion of the ex-Mercedes driver.
"You know what you get with Bottas: very fast in qualifying, slightly iffy on opening laps, can be outstanding in races," he said.
7 Haas
Kevin Magnussen + Nico Hulkenberg
106 points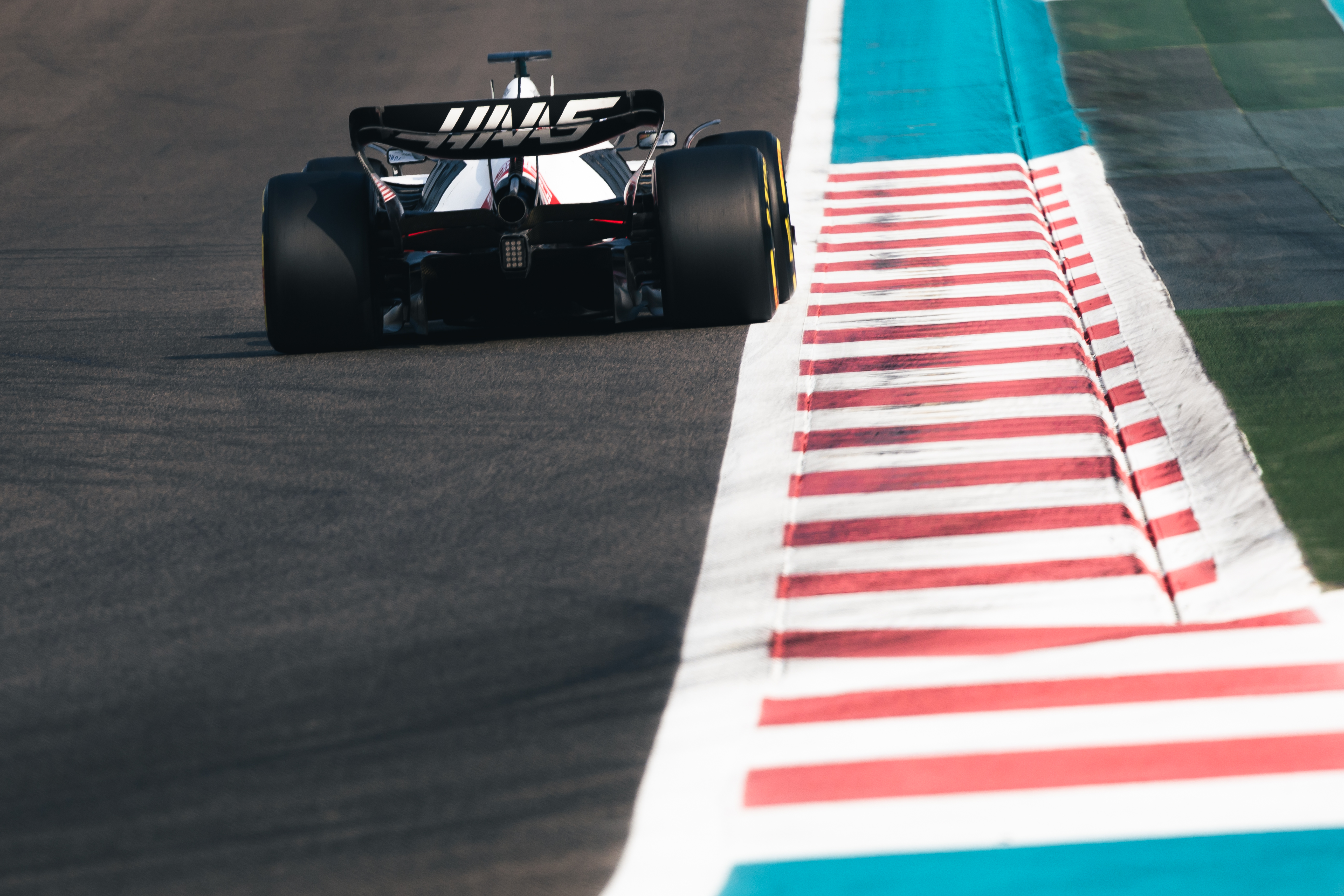 Best ranking: 5th (Jack Benyon)
Worst ranking: 8th (Mark Hughes)
Bringing a rising star of the 2010s back onto the F1 grid worked pretty well for Haas in 2022, so now it's recruited another one.
"This is not the line-up of Haas's future but in the present, it should prove effective," said Suttill, who tipped Nico Hulkenberg to usurp Kevin Magnussen as Haas's best hope.
Jack Cozens reached a similar conclusion: "Safe pairs of hands feels like the best way to describe Haas's sensible 2023 line-up. The proven midfield qualities each have shown should leave both without room to hide and puts them above pairings where there's a bigger disparity between the two drivers."
But Ben Anderson's expectations are a little higher.
"This line-up could be the stealth hit of 2023," he declared.
"Hulkenberg's speed and experience should make Magnussen less comfortable [in a good way]; and Formula 1 with a bit less focus on tyre management should minimise one of Hulkenberg's prevailing weaknesses."
And Khorounzhiy is more excited still.
"Assuming Hulkenberg returns to what he was when he lost his Renault ride, he's a fantastic asset wrongly undermined by his 'no podiums' stat," he said.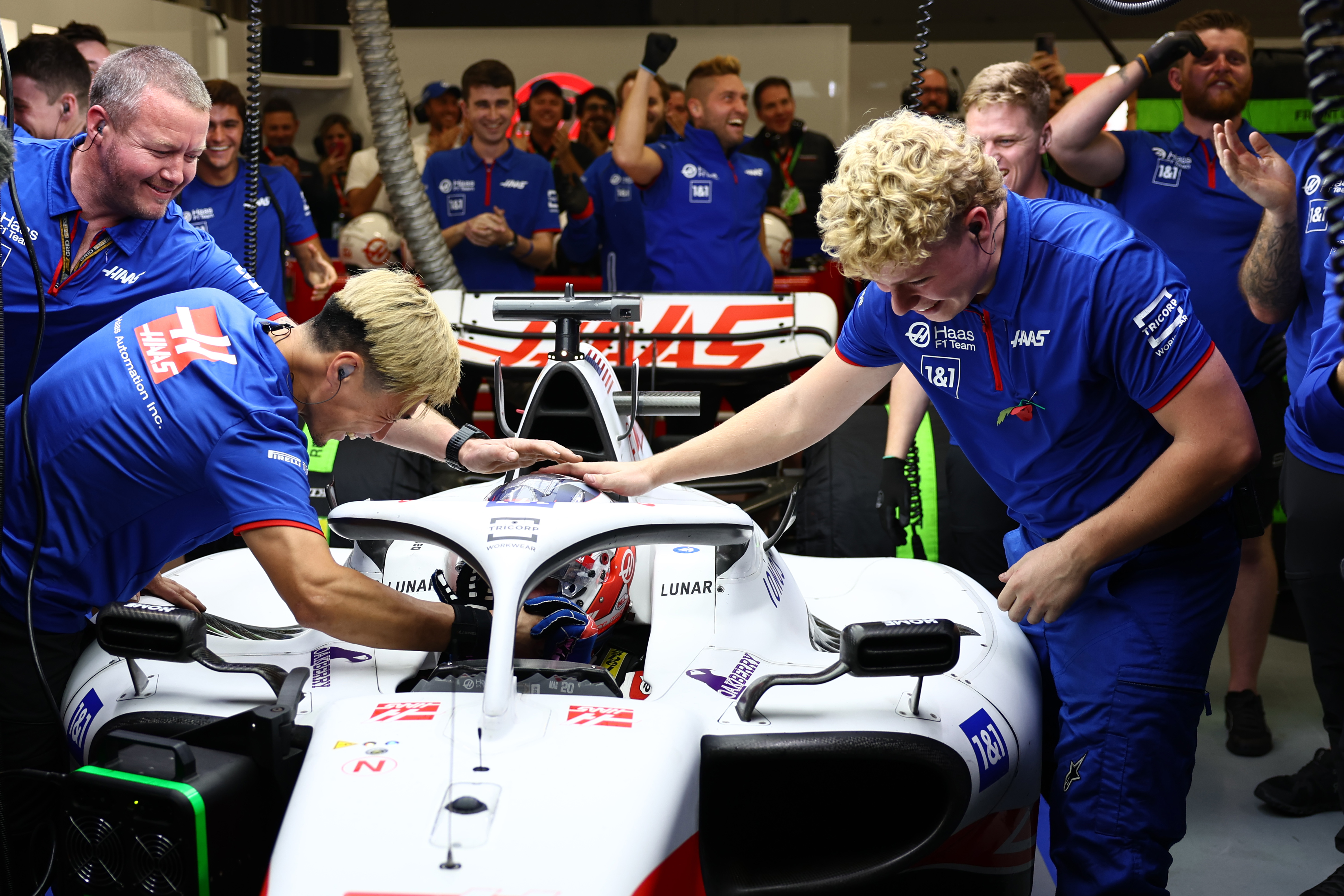 "And Magnussen feels like someone who can beat absolutely anyone on his day."
Beer was torn.
"My gut instinct is I should rank this pair down the order because they've both had their chances and proved they're not quite at elite F1 level so teams should move on from them, but who else is there out there that would do a better job or looks like they have more potential?" he pondered. "A pair of grizzled grown-up racers is actually probably ideal for Haas in 2023."
6 Aston Martin
Fernando Alonso + Lance Stroll
120 points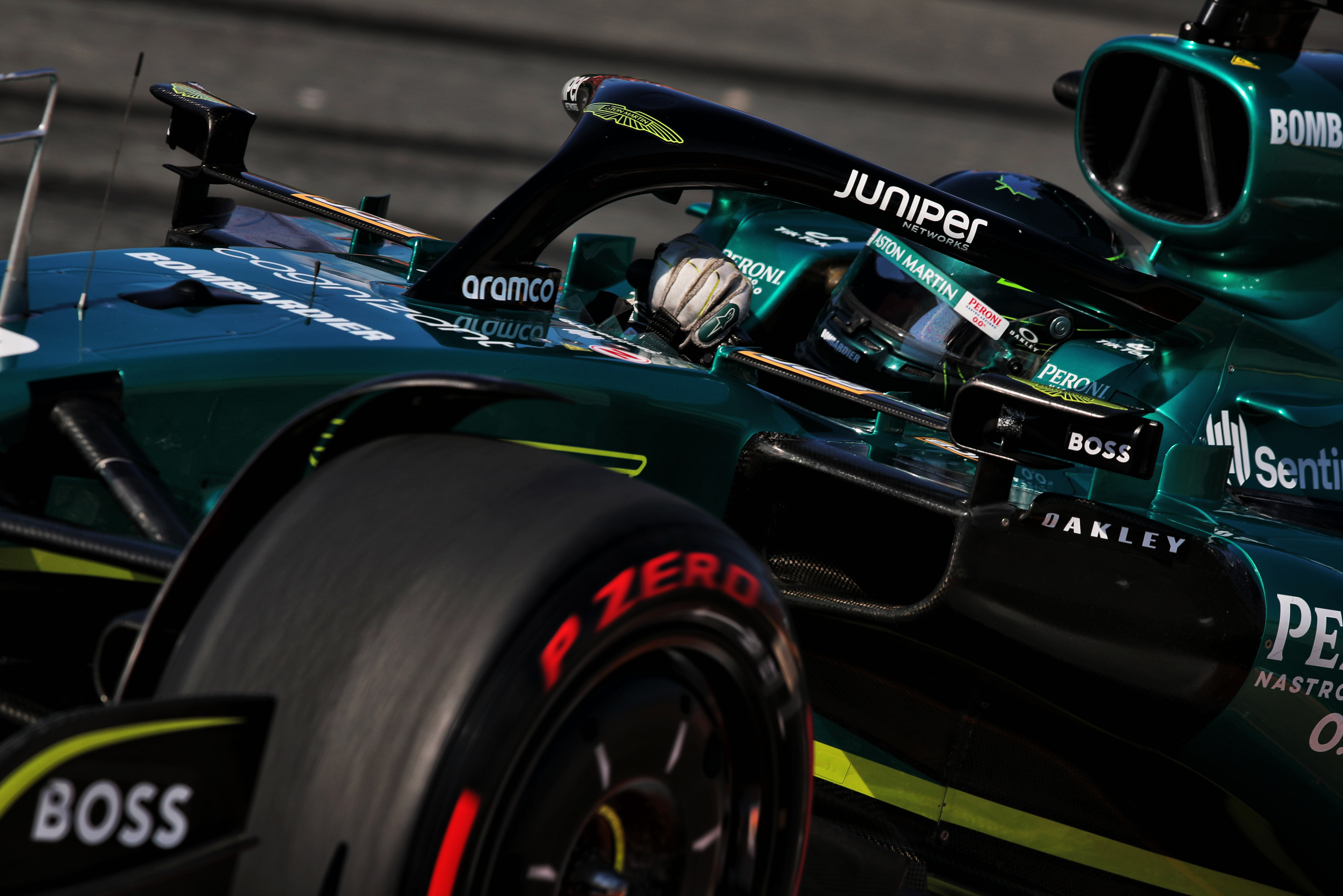 Best ranking: 5th (Gary Anderson, Mark Hughes)
Worst ranking: 9th (Luke Hinsull)
A very strong theme with the Aston Martin votes.
Hughes made clear he only ranked the team as high as fifth "because it has Fernando Alonso in it".
As Megan Cantle put it: "Alonso has been so good this season that I think he automatically pushes this line-up up the order".
Freeman agreed: "Alonso drags this pairing up as much as he can, and he'll be a much better benchmark for Lance Stroll than a declining Sebastian Vettel was for the last two years."
Suttill went as far as declaring this "the biggest gulf between any 2023 driver pairing", adding "that says a lot about Alonso's continued high level as well as Stroll's continued shortcomings in F1's midfield".
Mitchell-Malm reckons Alonso will be "an upgrade on Vettel, who was already a great asset for Aston Martin" but he is yet another one of our panel who is "still not sold on how good Stroll is – though his peaks are high".
He also predicted that there might be yet more intra-team angst around Alonso, suggesting the Aston Martin team-mates will "probably collide with each other a couple of times".
Ben Anderson was on similar territory with his assessment that Stroll "still lacks consistency – and spatial awareness".
5 Alpine
Esteban Ocon + Pierre Gasly
162 points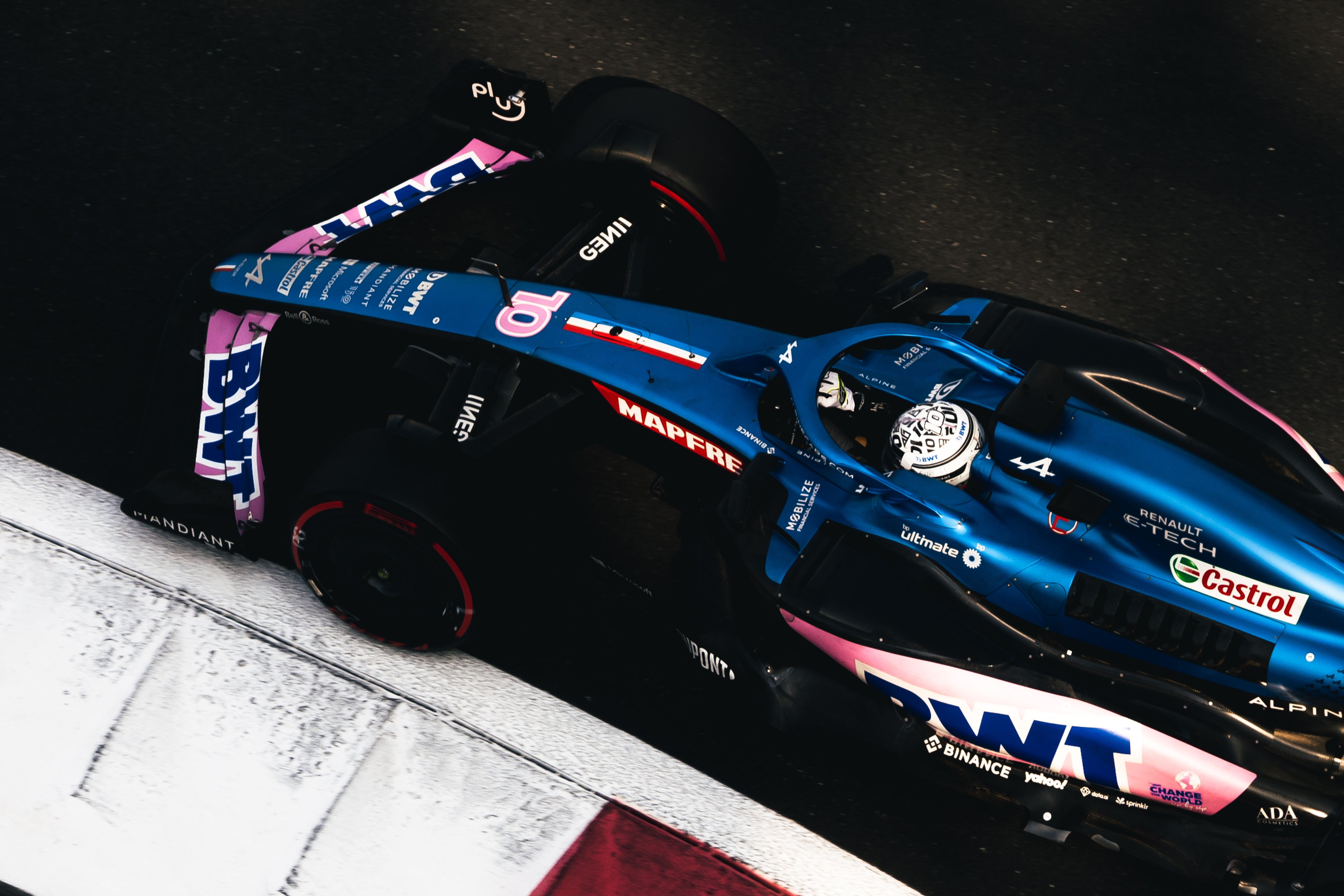 Best ranking: 4th (Jack Benyon, Edd Straw, Jonathan Reynolds)
Worst ranking: 6th (Mark Hughes, Gary Anderson)
"Both are capable of big peaks," said Cozens of Alpine's 'plan C' line-up of Esteban Ocon and Pierre Gasly, "and, if Alpine takes another step, should be capable of sealing fourth once more.
"But if it ever becomes a genuine race-winning threat [and more] on a regular basis, would either of these two be title contenders? Probably not."
That view that Alpine has got two drivers capable of great things on occasion but who ultimately aren't top tier potential F1 champions cropped up repeatedly among our panel.
"A very fast but possibly limited pairing," was Ben Anderson's summary.
"One driver who came pretty close to matching Alonso, but who still has a tendency to go missing on occasion; another who is incredibly fast if the car is right for him, but not so adept at turning things around when it's not."
As Freeman put it, while both drivers are "capable of delivering on their day", neither "seems to have quite the whole package" and "that's probably why they don't have seats further up the grid".
4 M
c

Laren
Lando Norris + Oscar Piastri
188 points
Best ranking: 3rd (Ben Anderson, Mark Hughes)
Worst ranking: 7th (Jack Benyon)
There are two key themes around McLaren's rating.
The first is absolute faith in what Lando Norris is capable of.
Mitchell-Malm says he's "creeping ever closer to being part of F1's absolute elite group of drivers", Freeman calls Norris "a superstar waiting for a car worthy of his talent", Suttill ranks him as "probably the best driver in the midfield right now" and Ben Anderson thinks he's already up there with the greatest on the grid, suggesting "no one apart from Max Verstappen was more consistently impressive in 2022".
Tempering that is just a degree of 'will he definitely translate all that junior career promise into F1?' doubt over Piastri. "It's a dynamite pairing if Oscar Piastri delivers on his promise," as Hughes puts it.
"We still don't know too much about Piastri's F1 potential – he's clearly very talented but harder to count on as being the kind of supernova that other rookie F2 champions have proven," suggested Khorounzhiy.
"But McLaren is in good hands with Norris anyway – having conclusively and brutally snuffed out the past debate on whether Daniel Ricciardo was part of F1's 'elite' crop of drivers, he became one himself in the process."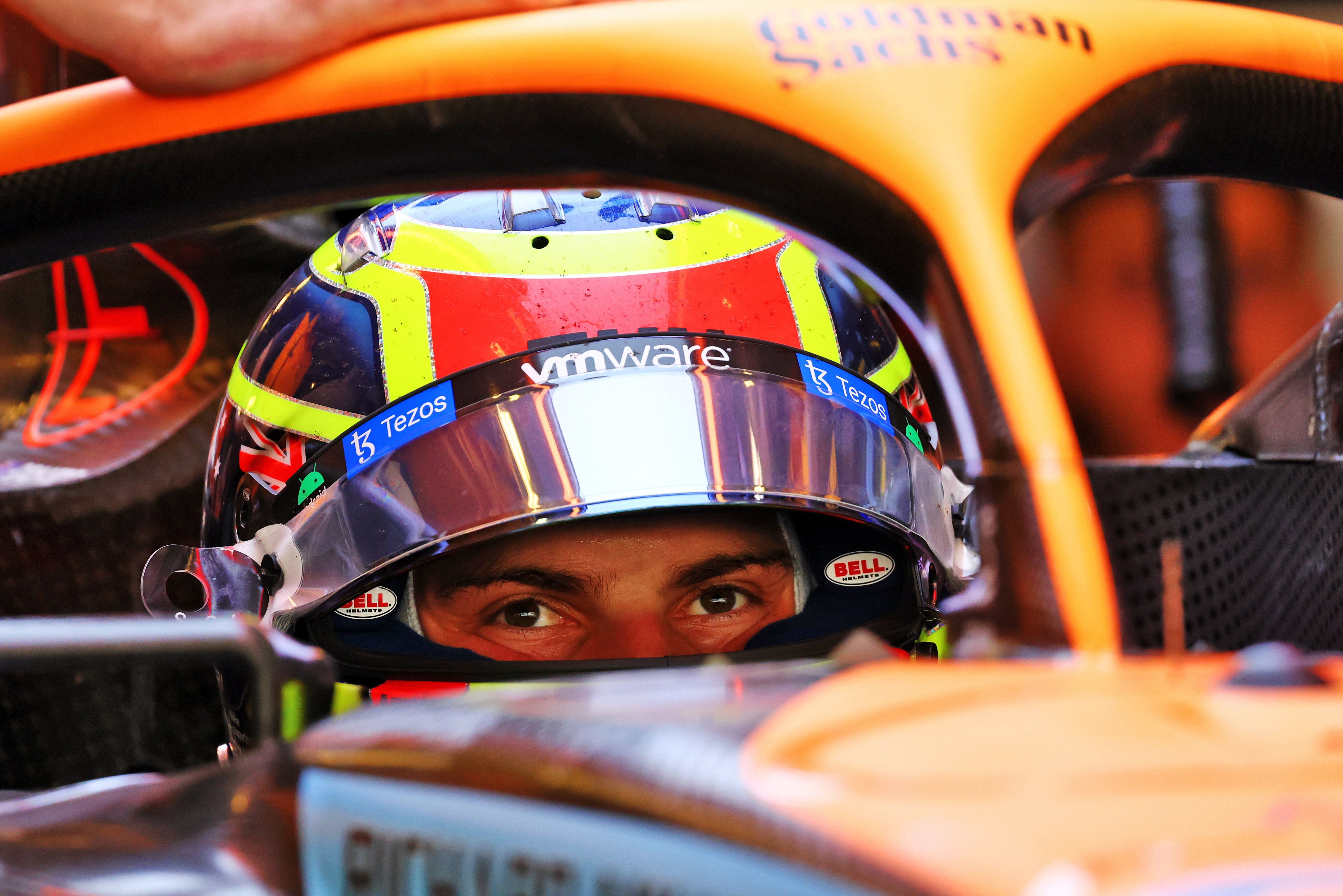 While Piastri is "the great unknown but incredibly highly-rated", as Ben Anderson puts it, should he live up to expectations then McLaren's got "one of the most formidable line-ups out there".
Freeman gives a nod to the driver market mayhem triggered by McLaren's pursuit of Piastri, which does increase the pressure a touch.
"Piastri needs to prove he was worth all the fuss," says Freeman. "If he is, then next time this pairing could be even higher on this list."
3 Red Bull
Max Verstappen + Sergio Perez
259 points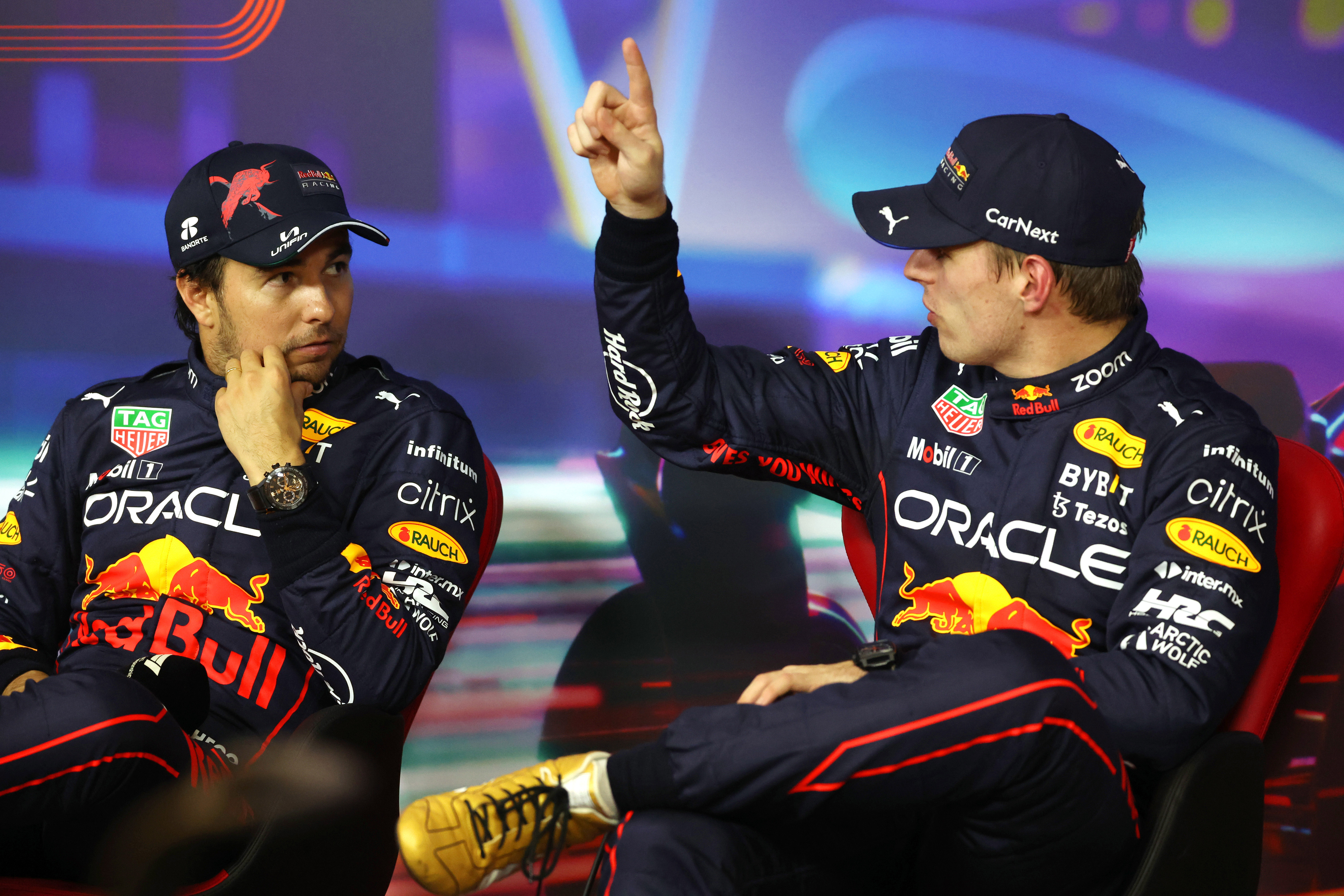 Best ranking: 1st (Gary Anderson)
Worst ranking: 4th (Ben Anderson, Mark Hughes)
"The only leading line-up with a clear number one and number two, but both are class options in those two brackets," is Mitchell-Malm's assessment of the champion team's combination.
"Max Verstappen's one of F1's all-time greats. Sergio Perez can be a great support act but also finds himself more adrift than someone like Carlos Sainz does."
Despite Verstappen and Perez very nearly giving Red Bull a drivers' championship 1-2 in 2022, this is another driver pairing where our writers feel there's a significant disparity between the two sides of the line-up, with Hughes saying he only put Red Bull as as fourth "because it has Verstappen".
Ben Anderson added: "Verstappen would be most people's #1 pick, but Perez isn't close enough to him consistently enough to make this pairing as strong as it should be.
"It's basically one mega-star and a street-circuit specialist."
That said, Red Bull wasn't far behind the next team up in this list when the scores were tallied – so while Perez isn't ranked on the level of the absolute best on the grid, he's not miles away in our panel's estimation.
Graduating from midfield underdog hero with little pressure of expectation to a slot in a championship-calibre team has changed perceptions of Perez.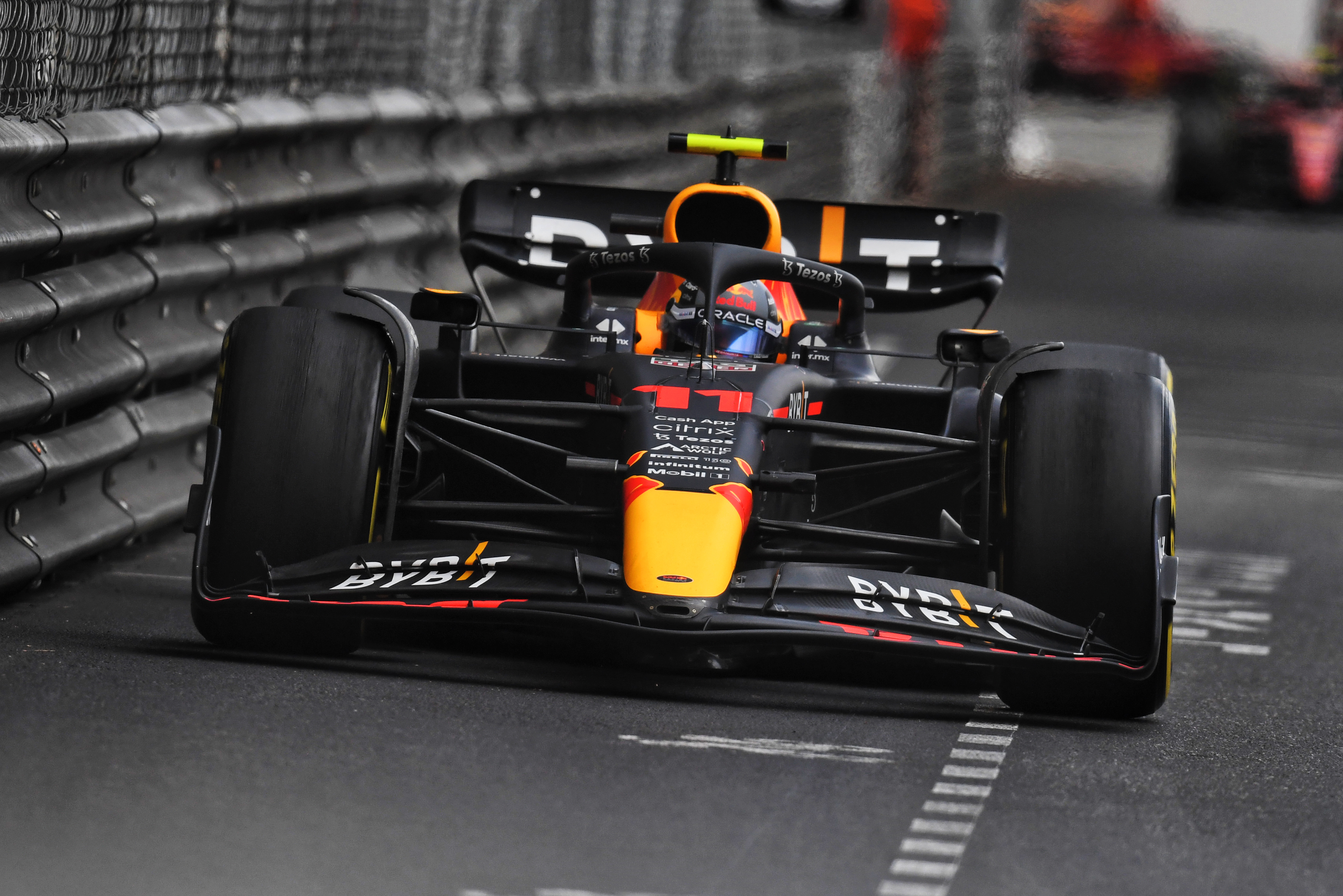 "I've got a lot of admiration for how Perez races, and I love that he's gone from British F3 National Class champion to Monaco Grand Prix winner," said Beer, "but he had a stronger reputation when overperforming for what's now Aston Martin. It's hard to look consistently top tier when your team-mate's developed into the best driver on the grid."
But while overall our panel feels Perez "just isn't on the same level as the other drivers in the top three teams", as Suttill put it, many argue he's actually just what Red Bull needs with Verstappen on hand to win titles for it.
"Once Perez recovered from his mid-season dip in form, Red Bull showed it has a pretty well-balanced line-up," said Freeman.
"Verstappen is the undisputed number one, and Perez can usually be relied on to back him up in the constructors' championship."
2 Ferrari
Charles Leclerc + Carlos Sainz
277 points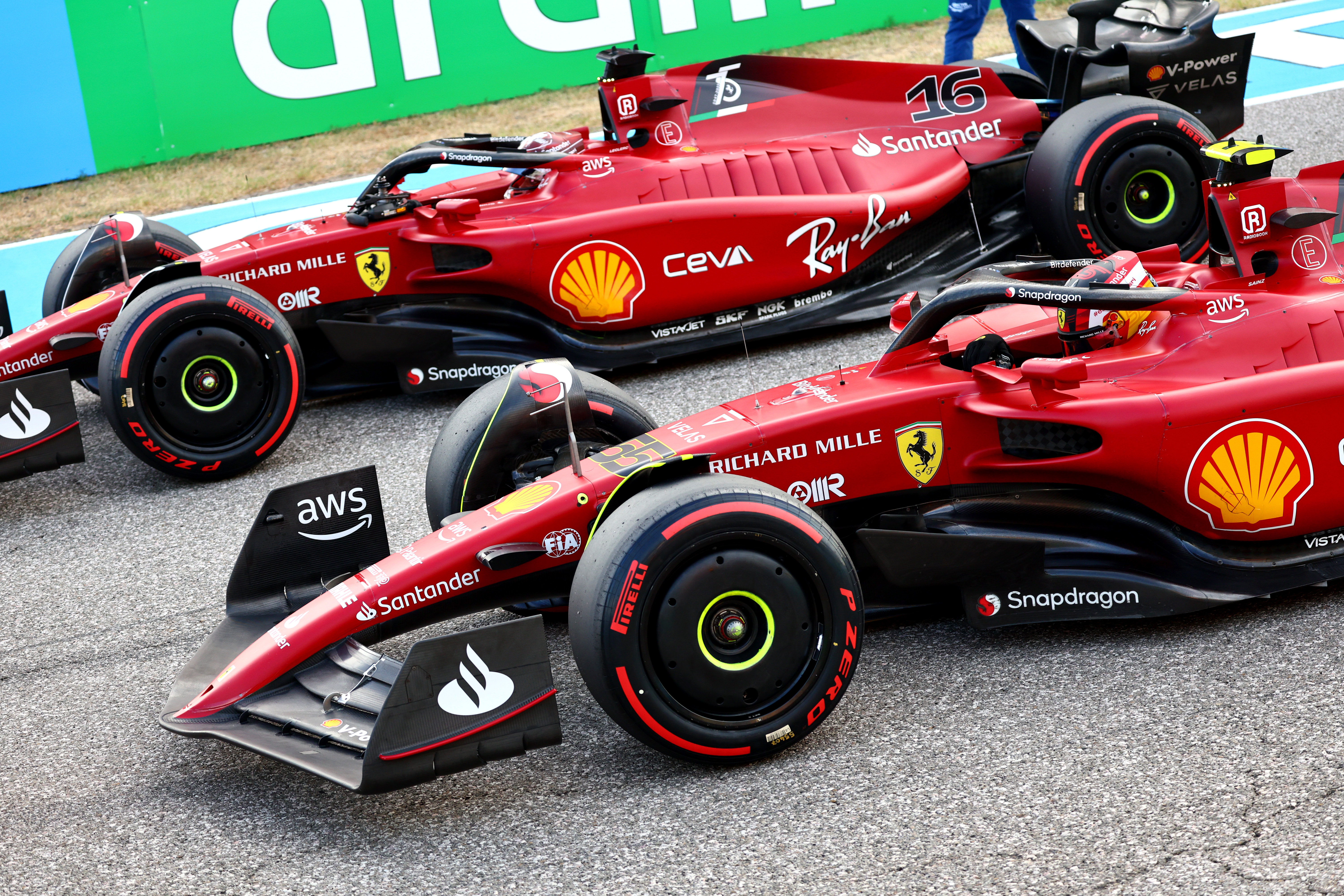 Best ranking: 1st (Megan Cantle)
Worst ranking: 3rd (Jack Benyon, Sam Smith, Gary Anderson, Jack Cozens, Jonathan Reynolds, Oliver Card)
The Ferrari duo end up a fairly distant second in this list for 2023, but it was a tough call for several panellists.
"Charles Leclerc at his best has a slight edge of speed over Sainz, but the gap between them overall is minimal, so you can expect big things from both of them," said Freeman.
"They only narrowly lose out to Mercedes to be #1 in my eyes, and that could change if Leclerc comes back having cut the occasional blips out of his game for 2023."
This was the first time in the three years we've done this ranking that Beer didn't put the Ferrari duo top – "because Sainz's start to 2022 was slightly too shaky, Leclerc made a few too many errors and George Russell's first year at Mercedes was more impressive than I expected".
Cantle still thinks Ferrari has the edge, particularly based on Sainz's improvement curve through the season.
"I know the general consensus is that Mercedes has the strongest line-up but I think Sainz was genuinely very impressive in the latter stages of this season and on the whole it's the most balanced team," she argued.
With Leclerc highly rated across the board ("arguably the fastest driver in F1 over one lap" said Mitchell-Malm and "among the absolute fastest out there" according to Ben Anderson), a lot of comments focused on exactly where Sainz stacks up.
But what Mitchell-Malm calls "Sainz's formidable work ethic and irrepressible ability to improve" ultimately gives most of our panel faith in Ferrari's line-up.
"Sainz seems weirdly over-criticised in some corners of social media, but there's probably an argument to be made that he's the best Ferrari 'number two' in a decade and a half," suggested Khorounzhiy. "He just needs to be less peaky relative to Leclerc."
1 Mercedes
George Russell + Lewis Hamilton
386 points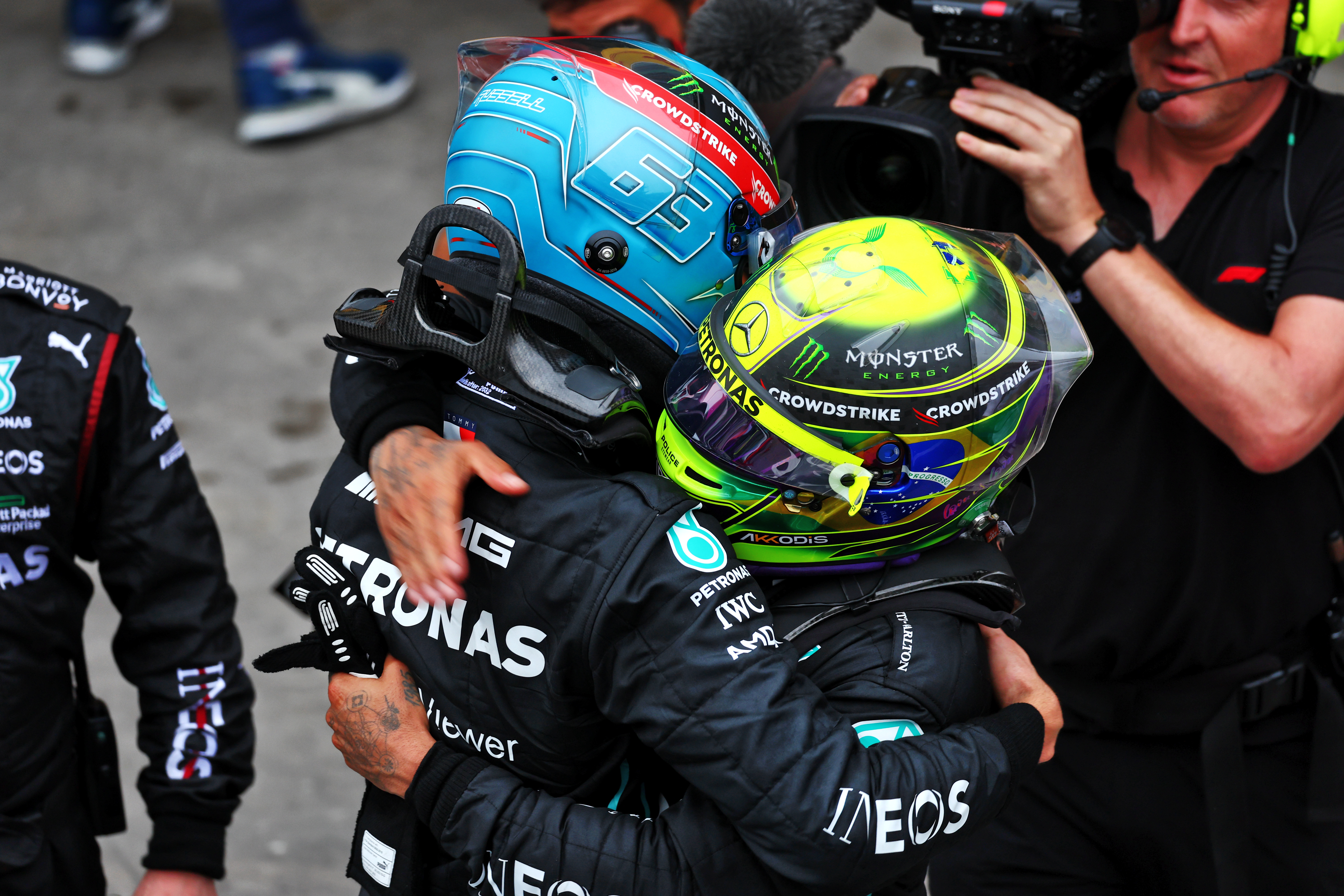 Best ranking: 1st (Ben Anderson, Scott Mitchell-Malm, Valentin Khorounzhiy, Jack Benyon, Sam Smith, Edd Straw, Glenn Freeman, Mark Hughes, Jack Cozens, Josh Suttill, Luke Hinsull, Jonathan Reynolds, Oliver Card, Matt Beer)
Worst ranking: 2nd (Gary Anderson, Megan Cantle)
The overwhelming majority of our writers picked Mercedes' George Russell/Lewis Hamilton pairing as the best on the 2023 F1 grid.
"This was already the best line-up at the start of 2022 and now at the end of 2022, its advantage over the next best team is even bigger," said Suttill.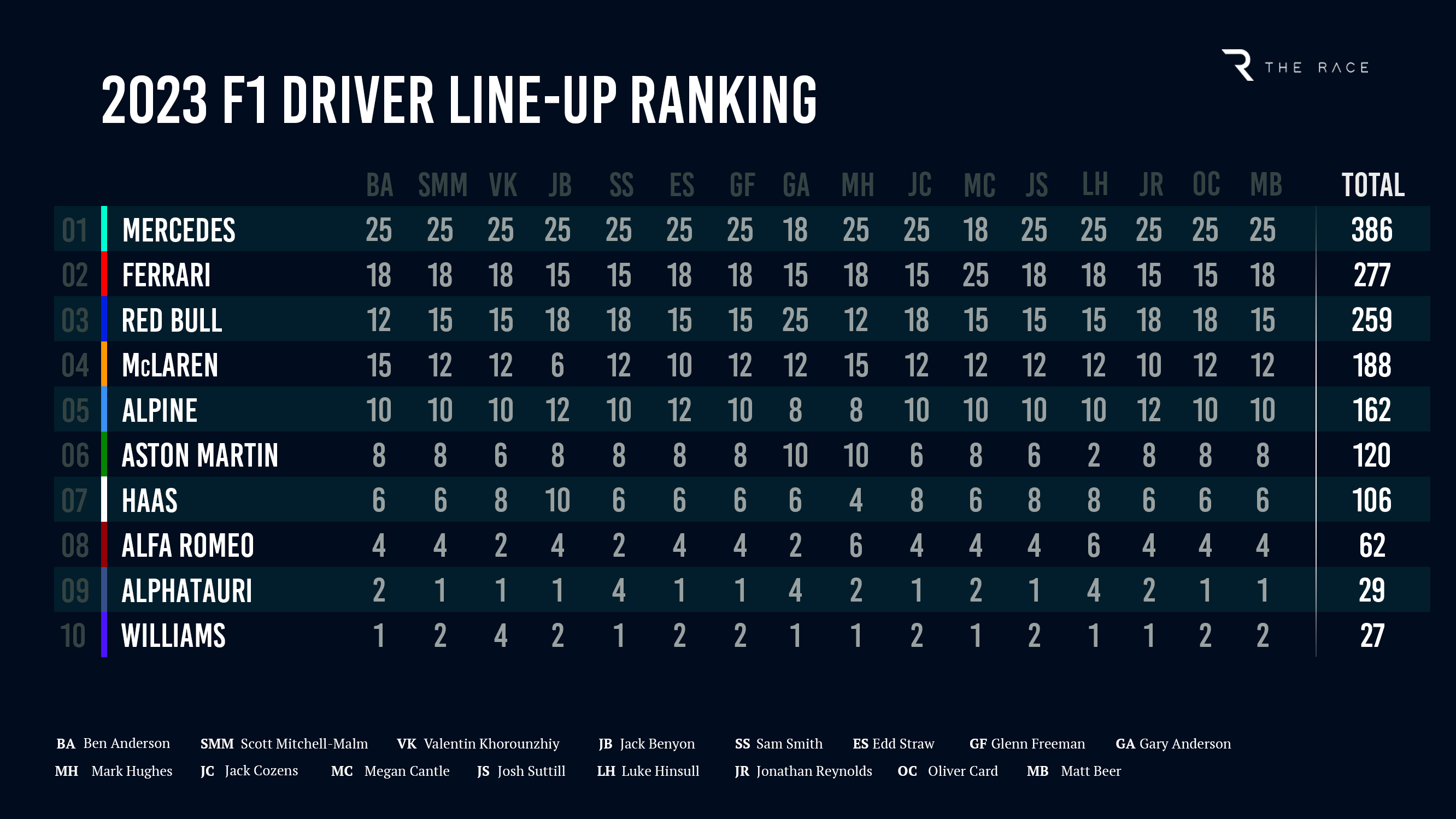 "No other team has two drivers with peaks as high as Russell's and Hamilton's."
Given Hamilton's weight of achievement and experience and the ability Russell has shown so far, Mercedes gets "a perfect blend of youth and experience" according to Mitchell-Malm, who calls this "the most closely-matched pairing of 2022 for a reason: both are very, very good".
Most were confident Russell was very good going into his first Mercedes season, but looking that good when your team-mate is the most successful driver in F1 history is a tall order.
"Hamilton is a top-two F1 driver still by most people's estimations, and Russell kept him on his toes throughout 2022," said Khorounzhiy.
"The gap between them in the standings is deceptive, but it's clear now Mercedes not only has a driver who can sometimes beat its talisman in qualifying, but also one that can nearly match him on Sundays, too."
There's general agreement that Russell's strong start at Mercedes wasn't due to Hamilton having any kind of dip.
"There's no reason to believe Hamilton has lost any of his speed, and Russell proved he is capable of delivering at the top level in his first year with Mercedes," said Freeman.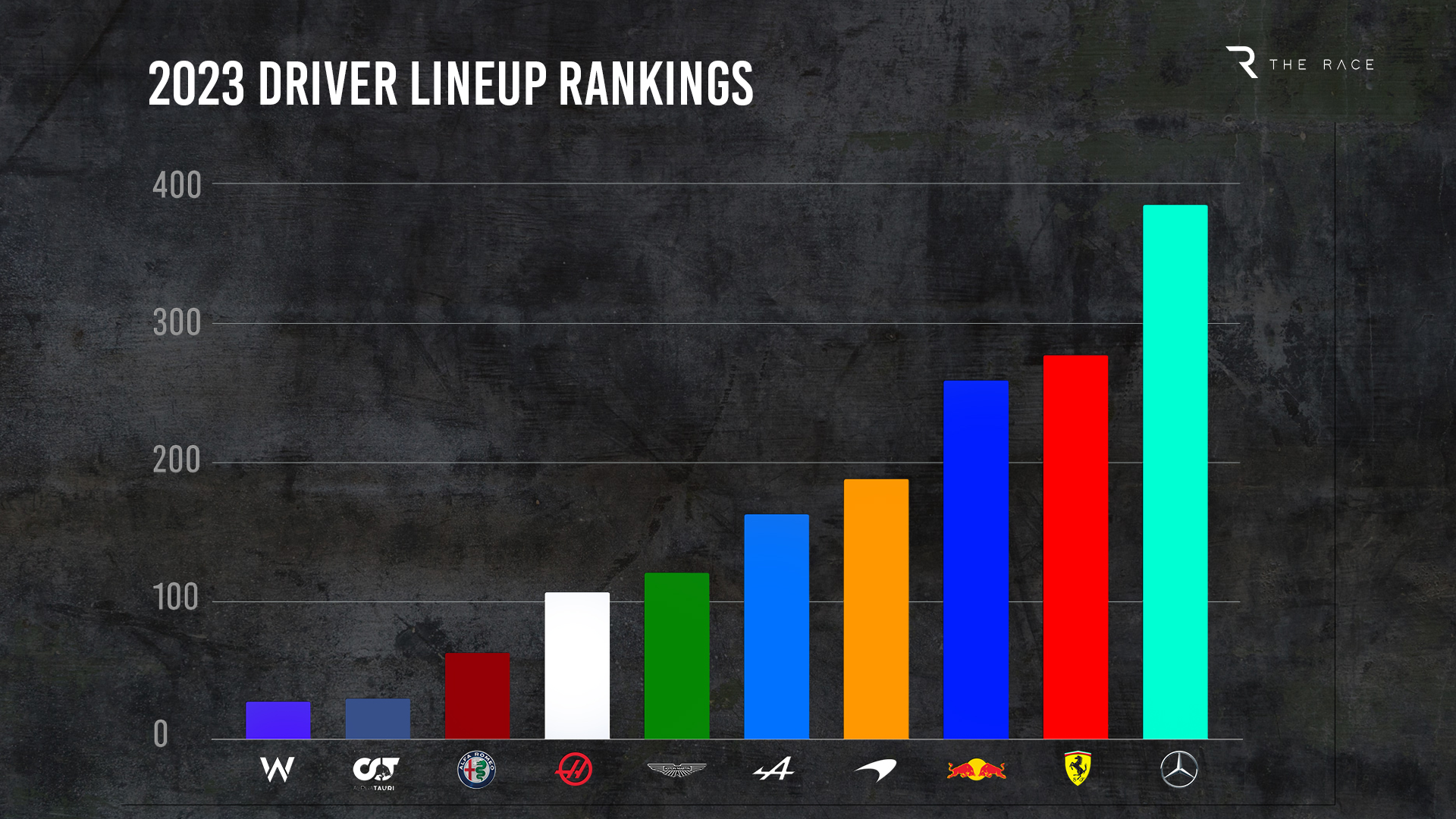 "There's almost nothing to choose between Mercedes and Ferrari, but Mercedes edges it because Hamilton doesn't have the same rough edges we still saw from Leclerc at times in 2022."
It means Mercedes is in the enviable position of fielding a proven F1 legend and a young team-mate whose achievements so far suggest he might even be just as good.
"Definitely the strongest pairing on the grid now, given Hamilton is one of F1's ultimate benchmarks and Russell pretty much matched him in 2022," concluded Ben Anderson. "Plus Russell, who was incredibly consistent this season, still has room to grow."