There has long been an abundance of evidence for Max Verstappen's ability, his potential and his confidence.
The Red Bull driver has so much of the latter that he even claimed ahead of the 2021 Formula 1 title decider he is sure he would have fought for the championship in his rookie season, given a title-winning car.
Verstappen's early years were all about breaking records and defying convention. He jumped into European Formula 3 straight out of karting, stepped up to F1 the next season, and was promoted to Red Bull Racing with just 23 grands prix starts to his name.
But it wasn't until his seventh year in F1 that Verstappen had a car capable of fighting for the title. In infamous circumstances not of his own making, he won it at Lewis Hamilton's expense.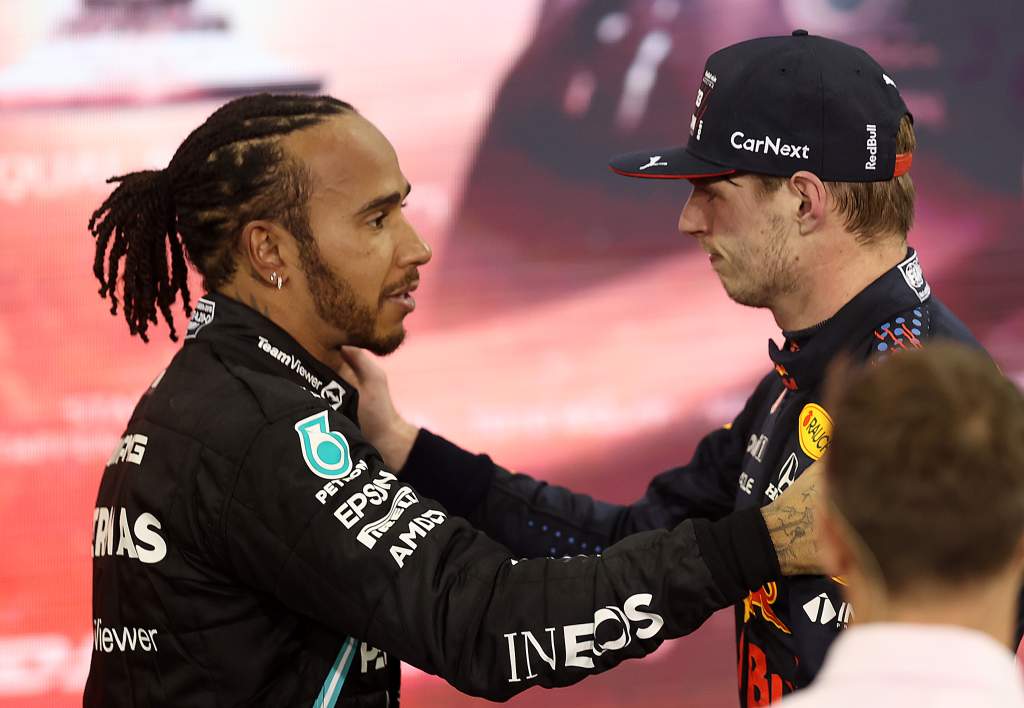 To Verstappen, this is just proof of what he's said for a long time: lacking a great car is the only thing that's stopped him fighting for, and winning, a championship sooner.
Verstappen faced a lot of questions about dealing with his first F1 title battle last year and always batted it away by insisting he didn't think that his inexperience – or Hamilton's experience – made a difference.
And ahead of the Abu Dhabi finale, discussing his progress since his F1 debut in 2015, he described 2021 as "another season almost done where you gain experience, but I felt ready for it already for a long time".
"And to be honest," he said, "at the end of the day if I would have joined Formula 1 in '15 and they would have given me a championship-winning car, I'm pretty certain that I would have fought for that championship anyway, because a really good car makes your life so much easier.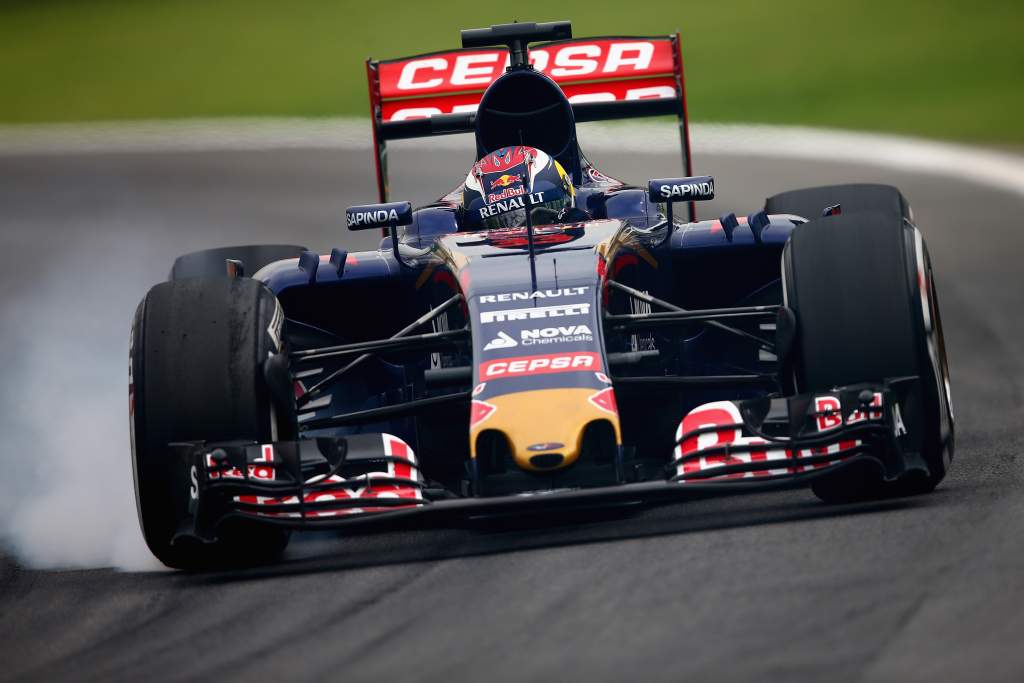 "The risk of being involved in [trouble in] the mid-pack starts is way less, you don't need to overtake as much. Realistically, most of the time, you only need to find your team-mate.
"So, actually, the better car you have, the less issues you have.
"Of course, from my first year in Formula 1 to now, for example, I definitely gained a lot more experience on how to approach a weekend a lot easier, you understand car set-ups a lot better. But I'm still the same person."
How much of a fan you are of Verstappen probably determines how you feel about his declaration he'd have fought for the title in his first year. It is a bold claim that undermines not only the calibre of his opposition – chiefly Hamilton, given he'd been champion in five of Verstappen's first six seasons before 2021 – but also Verstappen's own progress.
Verstappen's claim depends entirely on what hypothetical scenario he's creating, the car advantage he is giving himself and the nature of his opposition. It's not particularly brazen for any F1 driver to claim they would win the title with a half-second car advantage and a no-hoper as their team-mate, after all!
That Verstappen was hypothesising a title fight, though, implies credible opposition. Suppose we apply last year's situation to 2015 and Verstappen was in a car as good as the 2021 Red Bull, Hamilton in his Mercedes. It's a big stretch to believe Verstappen beats Hamilton in that scenario.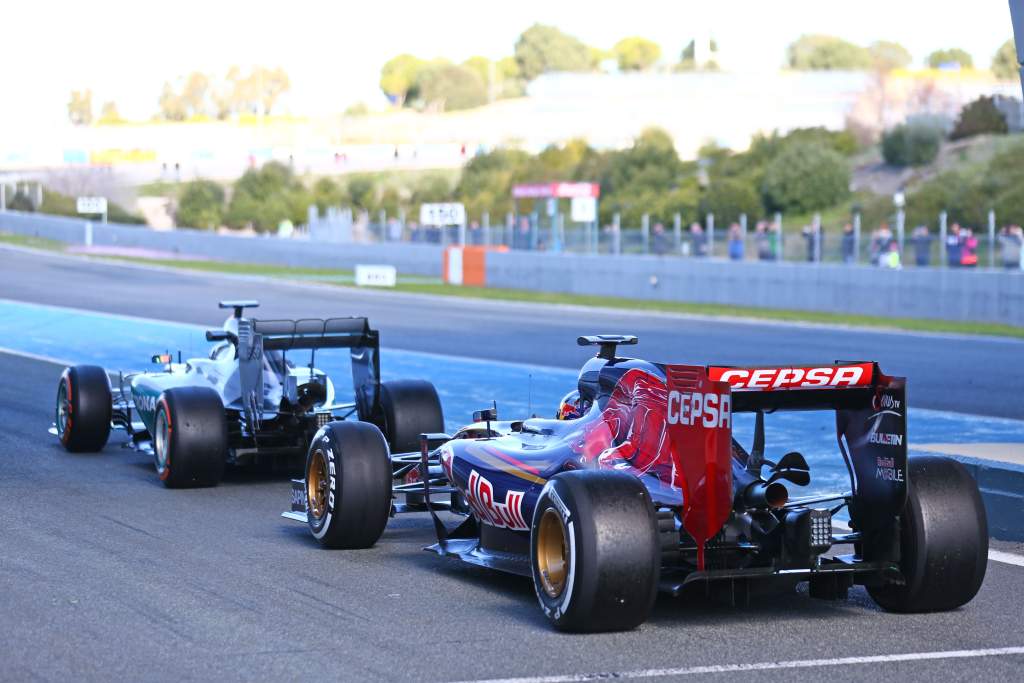 Verstappen's rookie season was impressive but there were unsurprisingly errors and Carlos Sainz had the superior qualifying record at Toro Rosso.
Verstappen had to improve a lot through the year, having been faced with a steep learning curve. To his credit he moved along it rapidly, displaying excellent racecraft along the way. Given the opportunity, it's entirely plausible he'd have won races in 2015 – his Red Bull Racing debut in the 2016 Spanish Grand Prix is testament to that.
But there's a step between grabbing an opportunity to win a race and piecing together a title challenge. And succeeding in that challenge is another matter altogether.
Just look at how Hamilton blew away Mercedes team-mate Nico Rosberg in 2015 and wrapped up the title with races to spare. That was against a driver in his 10th F1 season, who the following year beat Hamilton. So while it would be easy to try to argue Verstappen is a superior talent to Rosberg, it would do Rosberg a serious disservice.
Other arguments don't really hold water either. Like the fact Verstappen had fought for the Euro F3 title as a rookie. We shouldn't hold his failure to win that championship against him given he was starring with a team that had been nowhere near that level the previous year. But at the same time finishing third in F3 is absolutely no guarantee that fighting for the F1 title a year later is possible.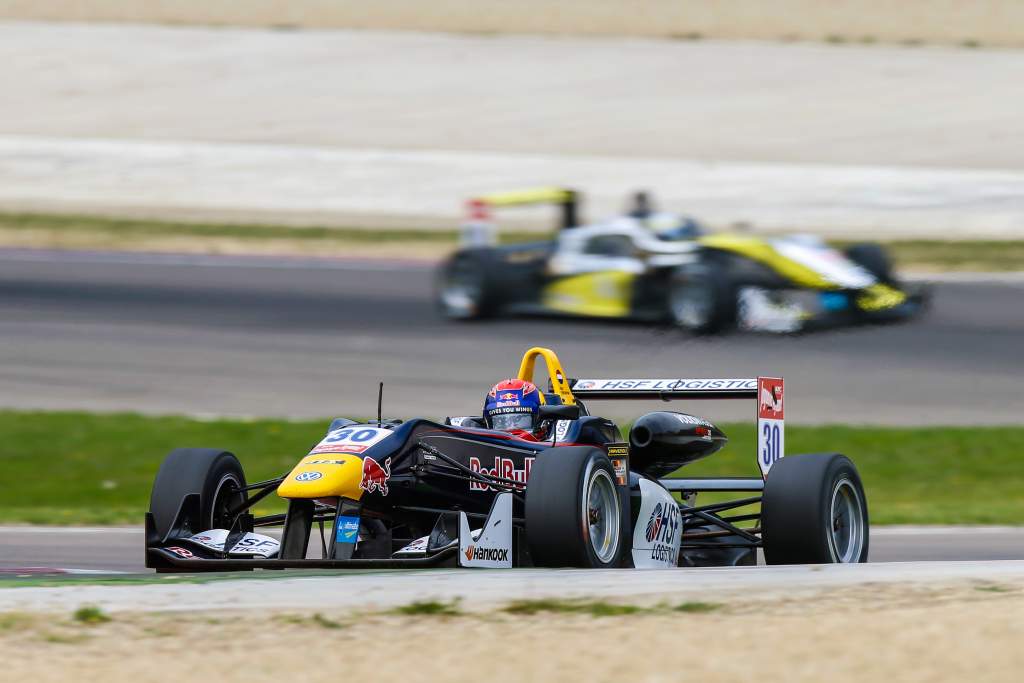 A point that often crops up in such hypothetical arguments is that Hamilton's 2007 season showed that a mega talent in a mega car can do mega things straight out of the box. But Hamilton came into F1 with five years of car racing experience and successive titles in Euro F3 and GP3, with thousands more kilometres of F1 testing than Verstappen did in 2015. It's just not logical to make a direct comparison between their circumstances.
Plus, while Verstappen's instant victory at Red Bull screamed loudly about his underlying ability, he was still on a learning curve once alongside Daniel Ricciardo. And the 2018 season is a very recent example that Verstappen needed to learn how aggressive to be and how to manage risks, and was capable of dropping big points.
Since 2015, Verstappen's made rapid and constant progress in big areas like mastering tyre management and made incremental gains such as how he handles a grand prix weekend to peak at the right time. By his own admission he gets better with experience because he's driven to up his game.
And as a result he was excellent in 2021, when the championship chance came. But if you strip away the seven years of progress, would he have been as good and won the title?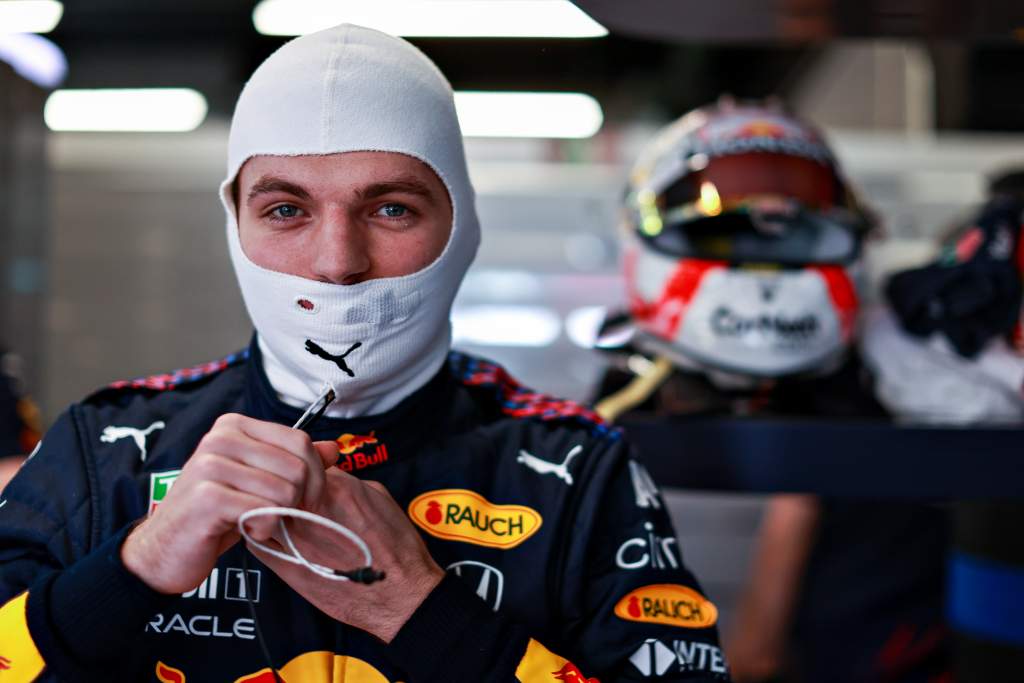 Given Verstappen was speaking before the title decider it's possible his rookie championship challenge claim was influenced by a bit of in-season bravado, or perhaps an extension of the needle between him and Hamilton as it's consistent with the implications from Verstappen here and there that Hamilton had been flattered by his machinery on his journey to winning seven titles and becoming F1's most decorated driver.
There is no question that Hamilton has had more opportunities than most to win world championships but to boil his success down to 'he had a great car' – whether as a rookie or in recent years – is a huge oversimplification of the circumstances.
As is assuming Verstappen was a world championship calibre driver in his first year, which devalues how much of an achievement finally winning the title is.
After all, Verstappen has worked very hard and developed
constantly to be at a level high enough to become world champion. That process didn't end in 2015.