AlphaTauri was aware of its own wastefulness in Formula 1 last season. Rightly so, given it had the third-fastest car on several occasions – and maybe even over the course of the season.
Red Bull's sister team was generally in a tight three-team pack with Ferrari and McLaren. That's some extraordinary company for the team that was once Minardi to consistently keep.
At the end of the year, AlphaTauri was fifth in our favoured final performance comparison based on the fastest laps from each team every weekend. Ferrari edged that group with an average 'supertime' that was 100.872% of the theoretical best, ahead of McLaren (100.911%) and AlphaTauri (100.959%).
The consequence of this would generally be to declare Ferrari the third-fastest team of 2021, McLaren the fourth-fastest and AlphaTauri the fifth-fastest.
This is an unspectacular conclusion when you consider that Charles Leclerc, for example, took a couple of poles and Ferrari qualified on the first two rows of the grid 12 times, while McLaren managed that eight times and AlphaTauri just four times (all Pierre Gasly).
However, these numbers are based on the best single lap across the two drivers from each of these teams. So, the level of those drivers are very influential especially when we're talking such tiny margins – the 0.087% between Ferrari and AlphaTauri for their 2021 averages, for example, is the equivalent of less than a tenth across a hypothetical 90-second lap.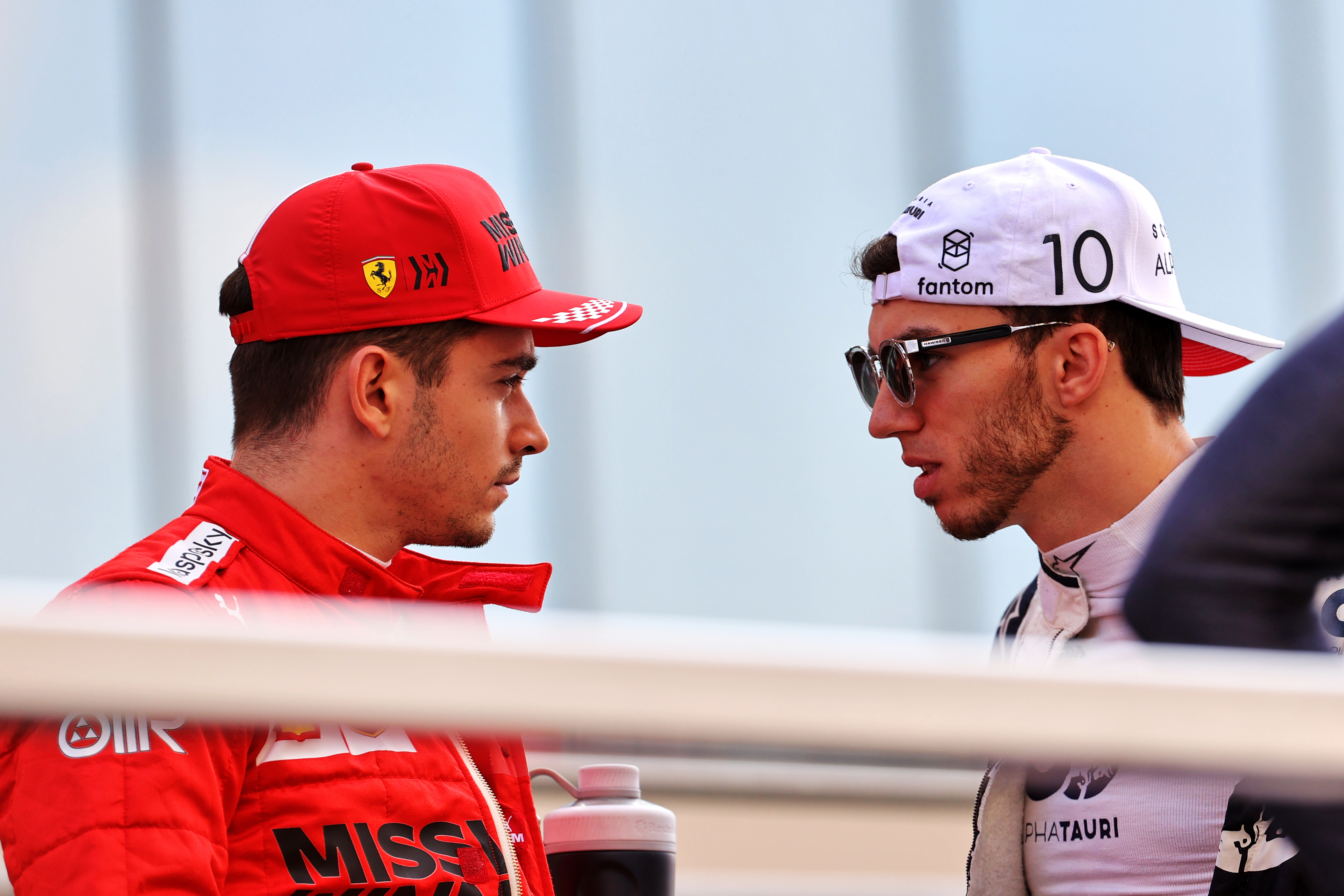 Gasly is clearly operating at a very good level, especially in the AlphaTauri environment. But is it unfair to suggest Leclerc might be a fraction quicker? If Leclerc was in the AlphaTauri and Gasly in the Ferrari, do you think the AlphaTauri would still be (on average) a few hundredths of a second slower?
So, it's not unreasonable to suggest the AlphaTauri was actually the fastest car of that group. And Gasly proved that at a few races – the Netherlands and Mexico, AlphaTauri was a clear third-best. Brazil and Qatar were other races Gasly was very strong in qualifying.
But whether you think AlphaTauri had the third, fourth or fifth-fastest car of 2021, we can all agree it didn't have the sixth-best. Yet it managed to finish behind Alpine in the constructors' championship with less than half the points tally of Ferrari – a team that, as we've just explained, was probably no faster on average.
Looking past the fact rookie driver Yuki Tsunoda only contributed 32 points to the cause in only seven of 22 races, how did AlphaTauri conspire to be so wasteful? How did Gasly manage to finish lower than he qualified at 18 of the 22 grands prix?
We might be tempted to conclude that Gasly's a better qualifier than he is a racer, or that he and the team overachieved on Saturdays then regressed to the mean on Sundays, or that AlphaTauri had a tyre-hungry car that meant its one-lap pace was excellent but its race pace suffered.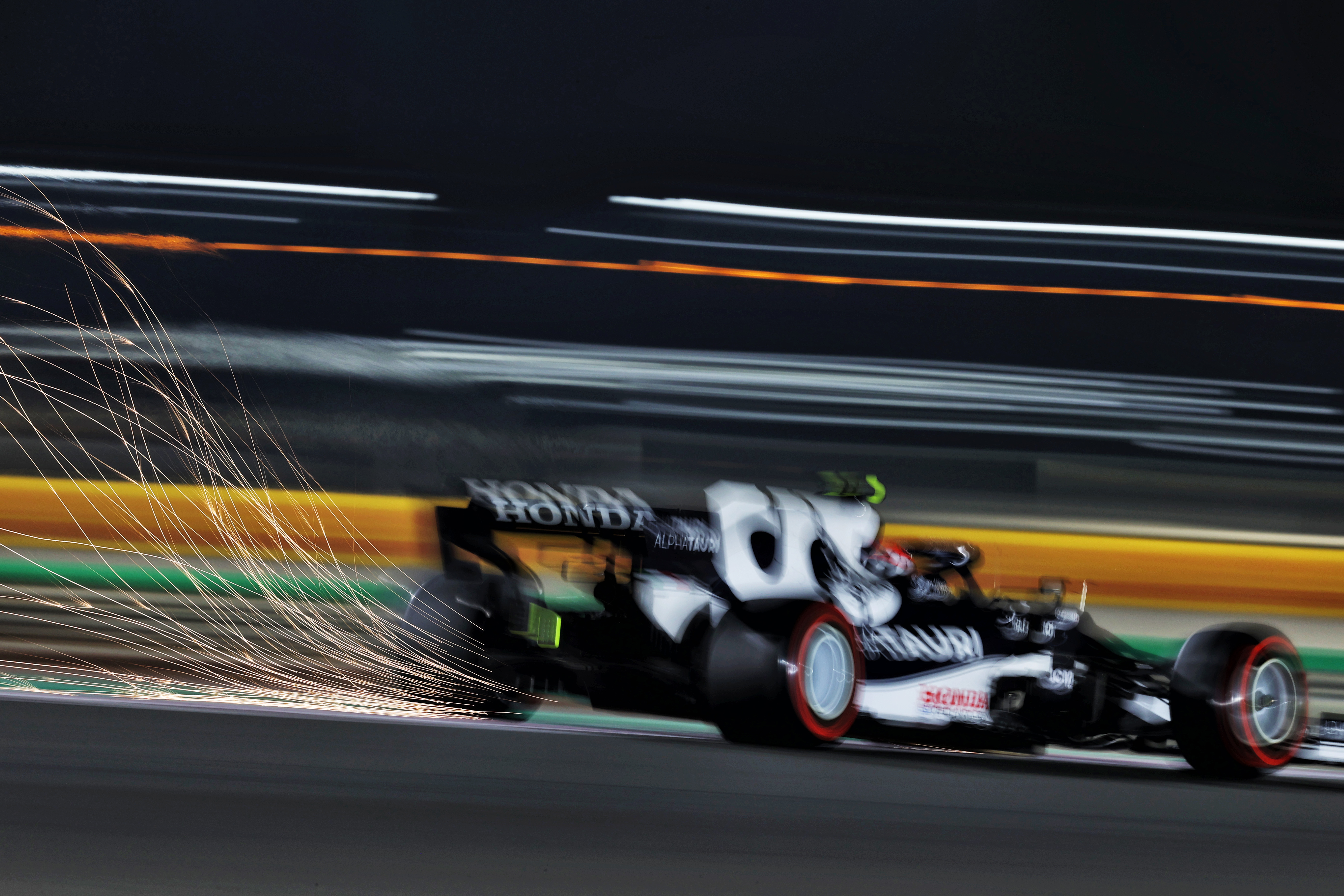 It's not that simple. It's also not as simple as declaring that their underperformance – detailed nicely in Edd Straw's review of the team's season – is the sum of all those factors. Although there will be times where some or all of those suggestions above may have been applicable, with technical director Jody Egginton admitting that "certain races this year where we struggled to get the tyres to do what we want".
And team principal Franz Tost says: "It's a summarisation of smaller things. Maybe sometimes too much tyre consumption, other times maybe too aggressive at the beginning, and so on.
"The team is still in a learning process and hopefully we will soon come into this window where you have to be successful to fight against these teams."
It's not just little details like getting Pirelli's finicky tyres in the right window. If we look at where Gasly and AlphaTauri were most wasteful in 2021 there's a huge range of factors undermining their season.
Sometimes it was self-inflicted, like AlphaTauri's baffling decision to start on full wets when Gasly qualified fifth at Imola (which they realised too late to reverse), or the strategic calls that left Gasly furious in Russia qualifying and 24 hours later after the team misjudged the rain that came at the end of the grand prix.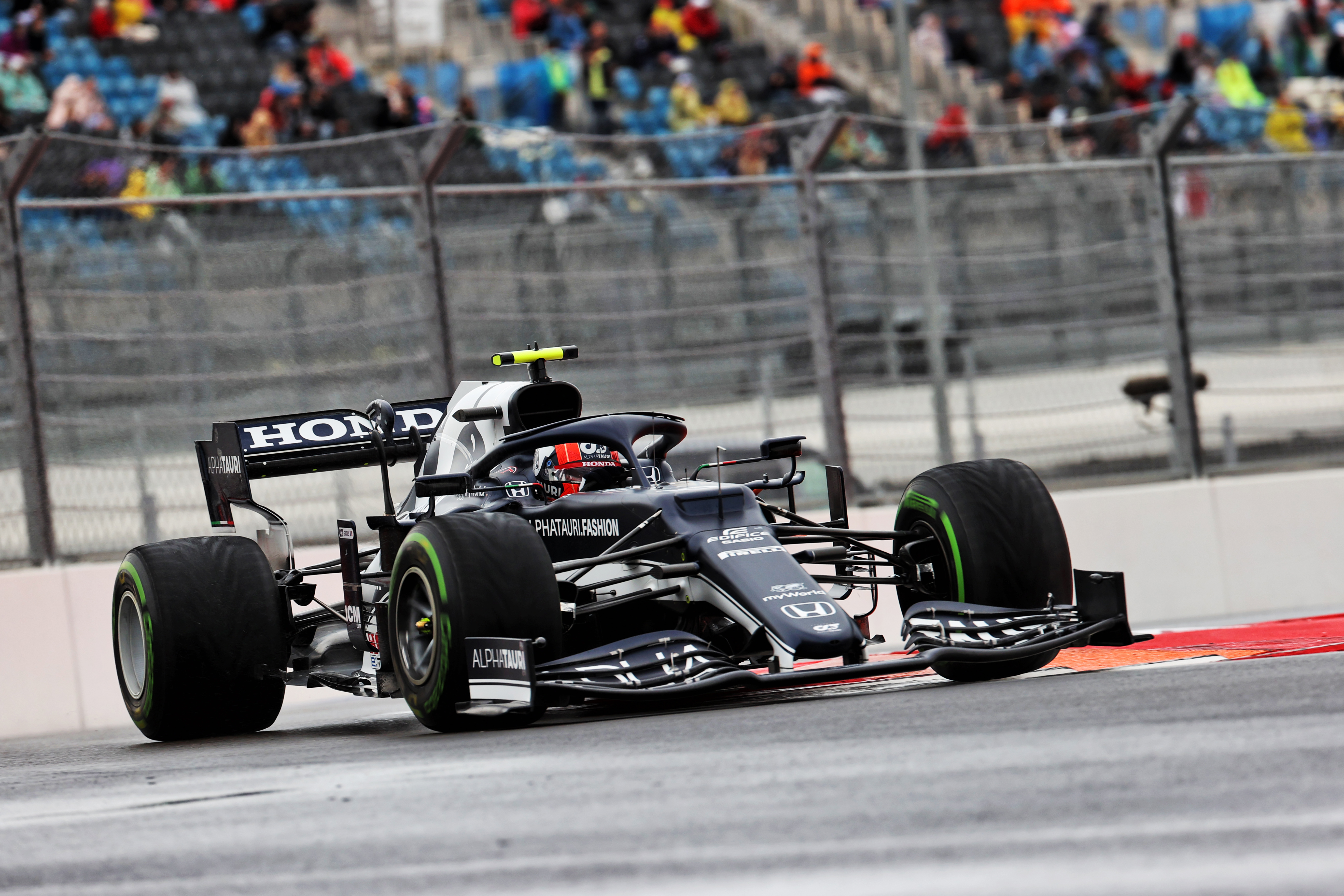 Sometimes it was set-up related, such as the enforced two-stop strategies in the Austrian and Qatar GP when the car just wouldn't work the soft tyres properly.
Sometimes it was bad luck – punctures in Austria and Britain, being on the wrong side of the Turn 1 chaos in Hungary and losing out on a probable podium as a result, and the extremely harsh penalty for hitting Fernando Alonso at the first corner in Turkey.
And sometimes Gasly was at fault either. Twice, in Bahrain and in the Monza sprint race, Gasly undid an excellent qualifying performance by hitting Daniel Ricciardo's McLaren and breaking his front wing. In Spain, he earned himself a time penalty for lining up outside his grid box for the start.
No team or driver is perfect over an entire season but it's fair to say that for all that was impressive and positive about Gasly's 2021 season, he and his team have room to improve.
At the risk of oversimplifying things, this is a natural consequence of taking a driver who can consistently rival some of F1's best talents but has the odd mistake in him, giving him a fast but frustratingly inconsistent car, and having that managed by a team that operationally isn't quite as sharp as F1's best.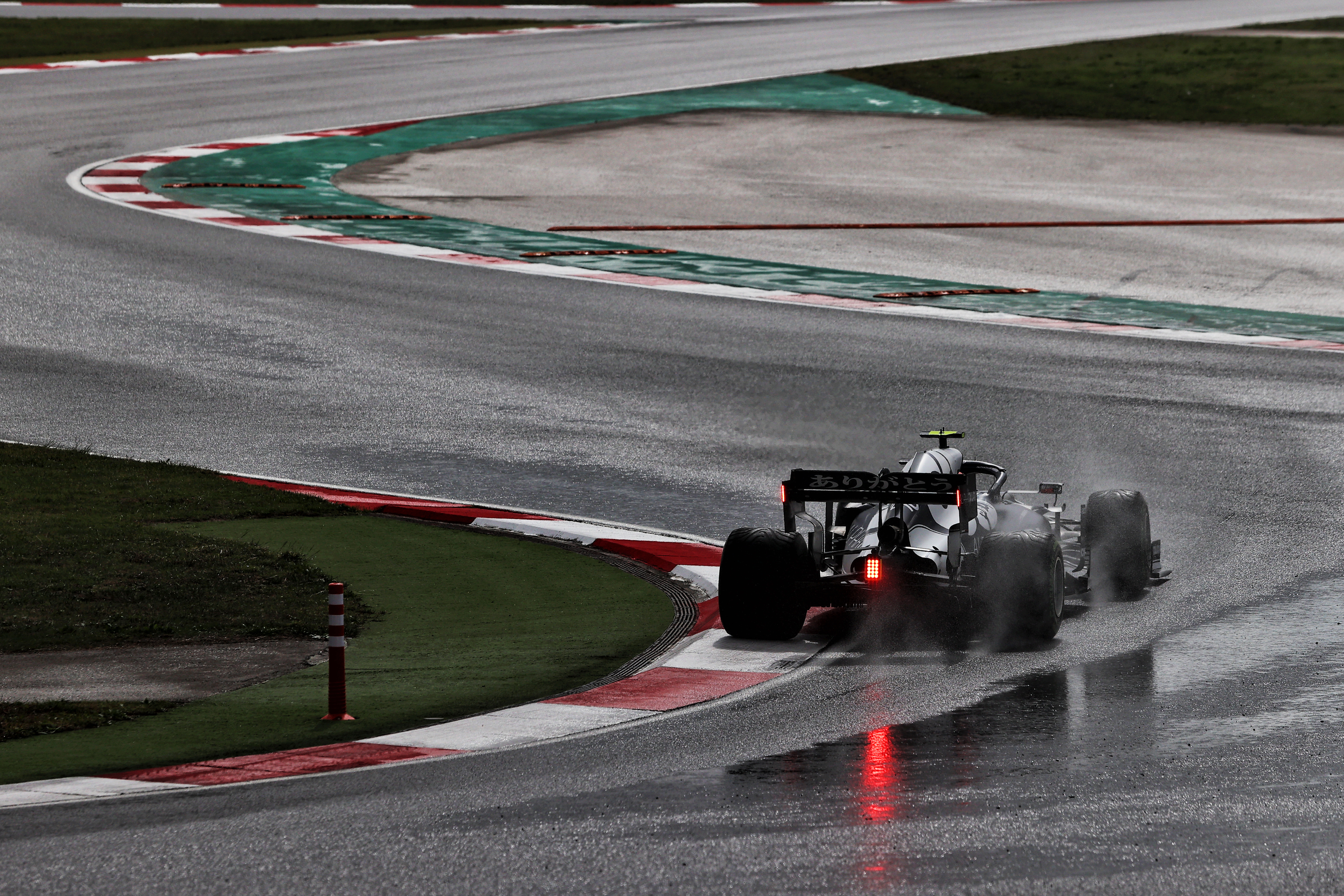 It might seem harsh. But this is what AlphaTauri and Gasly get for a season like 2021. The team has proven capable of designing a car that can take on and beat the likes of Ferrari and McLaren and Gasly's shown that at his best he is good enough to sit in the company of Leclerc and Lando Norris. Those teams and drivers set an immensely high bar and that's what AlphaTauri and Gasly have proven they should be measured against.
They fell short in 2021, even though the team and driver recorded their personal bests. Tsunoda's often-anonymous performances were clearly problematic but should only have left AlphaTauri a distant fifth, rather than let the team get pipped by Alpine.
"You can't make a mistake," says Tost. "You must look at every small detail because the teams around us are very professional.
"They do a very good job and if you don't take all the small details into consideration, you are last."
Or, in AlphaTauri's case, a wasteful sixth.