When it comes to Formula 1 drivers from the 1980s/1990s that Lewis Hamilton is compared to, Ayrton Senna is the go-to choice.
It's logical given Hamilton's oft-stated admiration for the Brazilian and the familiarity of the yellow helmet (sometimes) in the cockpit. But while Hamilton had his Senna-style moments in 2021, the adjective that springs to mind is 'Mansell-esque'.
Mansell, of course, was also a brilliant driver – winner of 31 grands prix and unlucky not to have at least one more world championship to his name. So in terms of speed, the comparison between Hamilton and Mansell is perfectly apt as one was, and the other is, a blindingly fast F1 driver.
But it was more the trajectory of the season – the twists and turns of the remarkable 2021 battle – that connected the two.
What follows is five Mansell-esque aspects of Hamilton's season. It's not an attempt to compare the skills or achievements of the two drivers, or a rounded evaluation of the season – merely a look at the similarities that made Hamilton's 2021 storyline one that would feel entirely right had it happened to Mansell in his pomp.
HEROIC FAILURE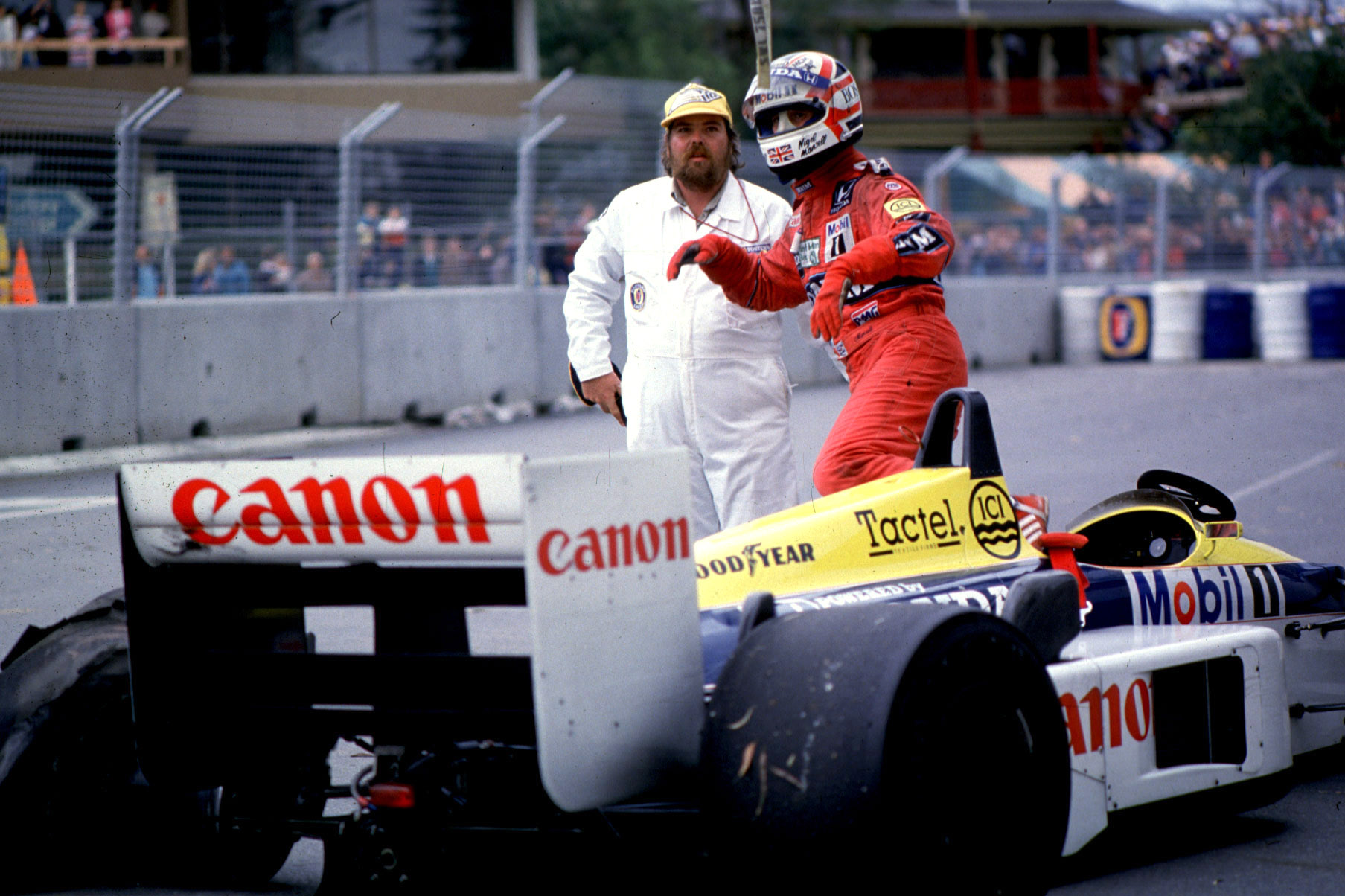 Whoever lost the 2021 world championship battle would have to be considered a heroic failure given the quality of the fight between Hamilton and Max Verstappen. That it was Hamilton who lost out in such dramatic and controversial circumstances was very much in the Mansell mould.
The tyre blowout while on course for the 1986 world championship is arguably the iconic Mansell moment in F1, without which he would be a two-times world champion.
And while his practice crash at Suzuka in 1987 that put him out for the rest of the season is often erroneously cast in the same light given he was 12 points behind Williams team-mate Nelson Piquet with two races remaining, that made it back-to-back heroic failures for Mansell.
You could even add the 1991 Portuguese pitstop blunder to that given it eliminated Mansell's slender hopes of beating Senna to the world championship.
Abu Dhabi 2021 was therefore very much in the Mansell mould, with the sense of injustice adding to that effect.
HARD-CHARGING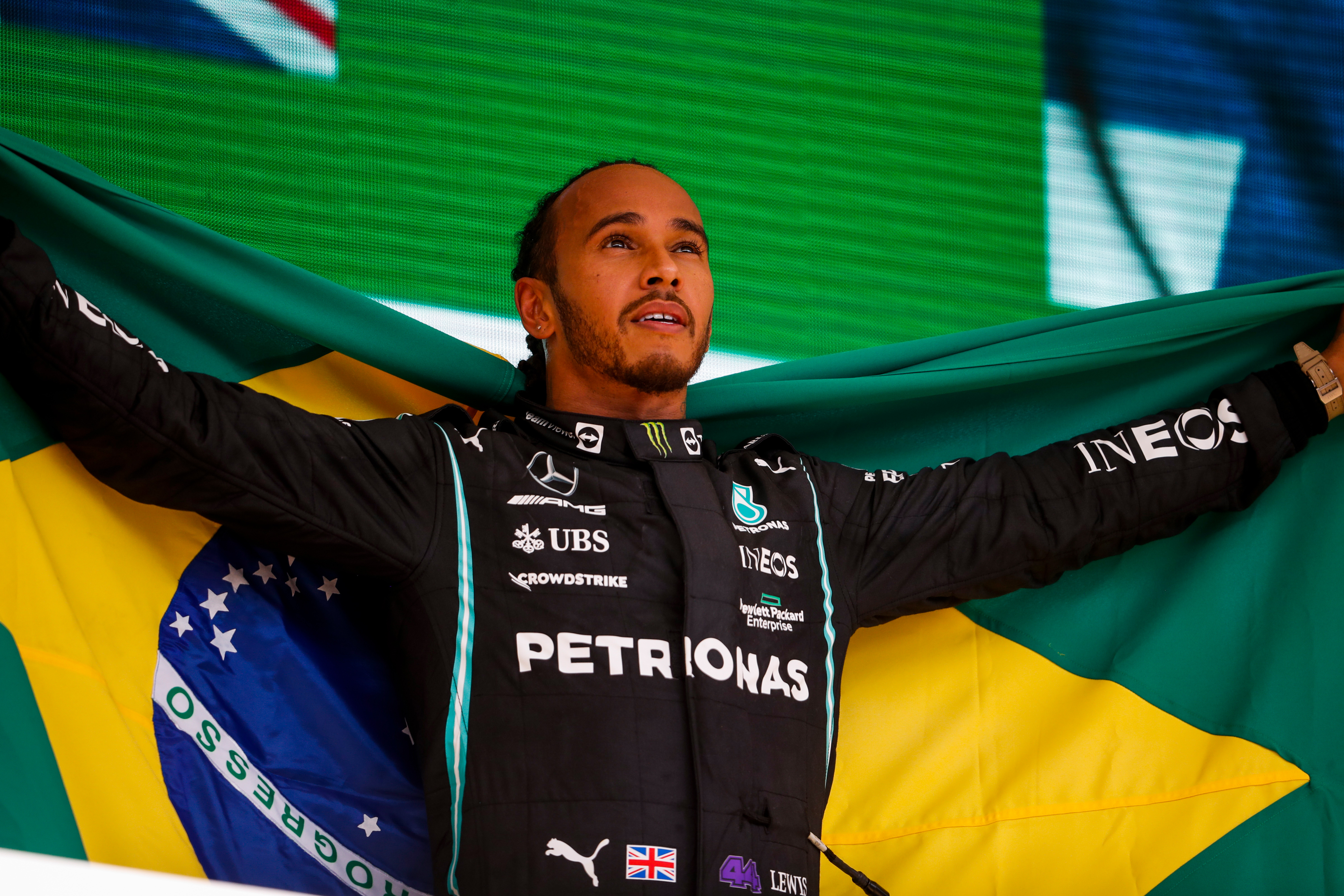 Hamilton has produced some glorious victories during his F1 career, but never before had he gone what might be called 'the full Mansell' when he won the Brazilian Grand Prix in 2021.
It had all the classic Mansell ingredients – pace, incisive overtaking, relentless charging and a controversial battle with another superstar driver. But not even Mansell had the chance to go from the back of the grid, with an additional five-place grid penalty – in what was effectively a two part race, in the way Hamilton did.
While the Mercedes was seriously quick that weekend, Hamilton seemed to channel the feeling of injustice at his rear wing being found to be illegal in qualifying into a righteous, charging rage. You can't get more Mansell than that.
COMPLAINING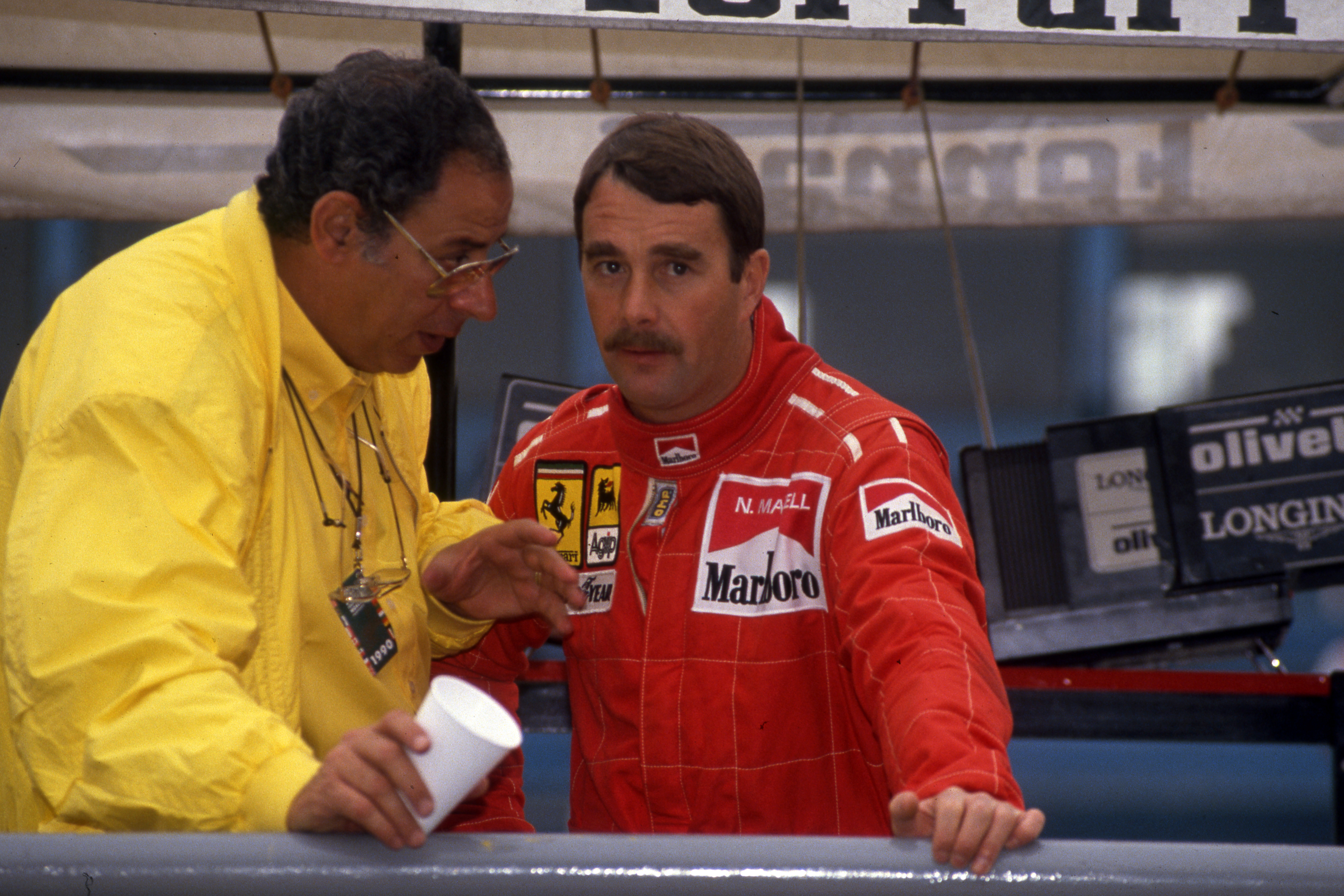 Mansell was famous for pointing out when he felt things were against him. He's far from the only F1 driver to have done that, and there were times when he was justified to be unhappy, but it did become something of a trademark.
Hamilton joined the wider Mercedes team in pointing out the impact the set of four small but significant aerodynamic rule changes on the team early in the season. He was also happy to toe the line when it came to the hints of what Red Bull may or may not be doing wrong – although such comments were aimed in both directions last year with plenty of barbs from the Red Bull side.
After all, like many great drivers, both Mansell and Hamilton proved to be at their most dangerous when they felt their backs were against the wall.
PEOPLE POWER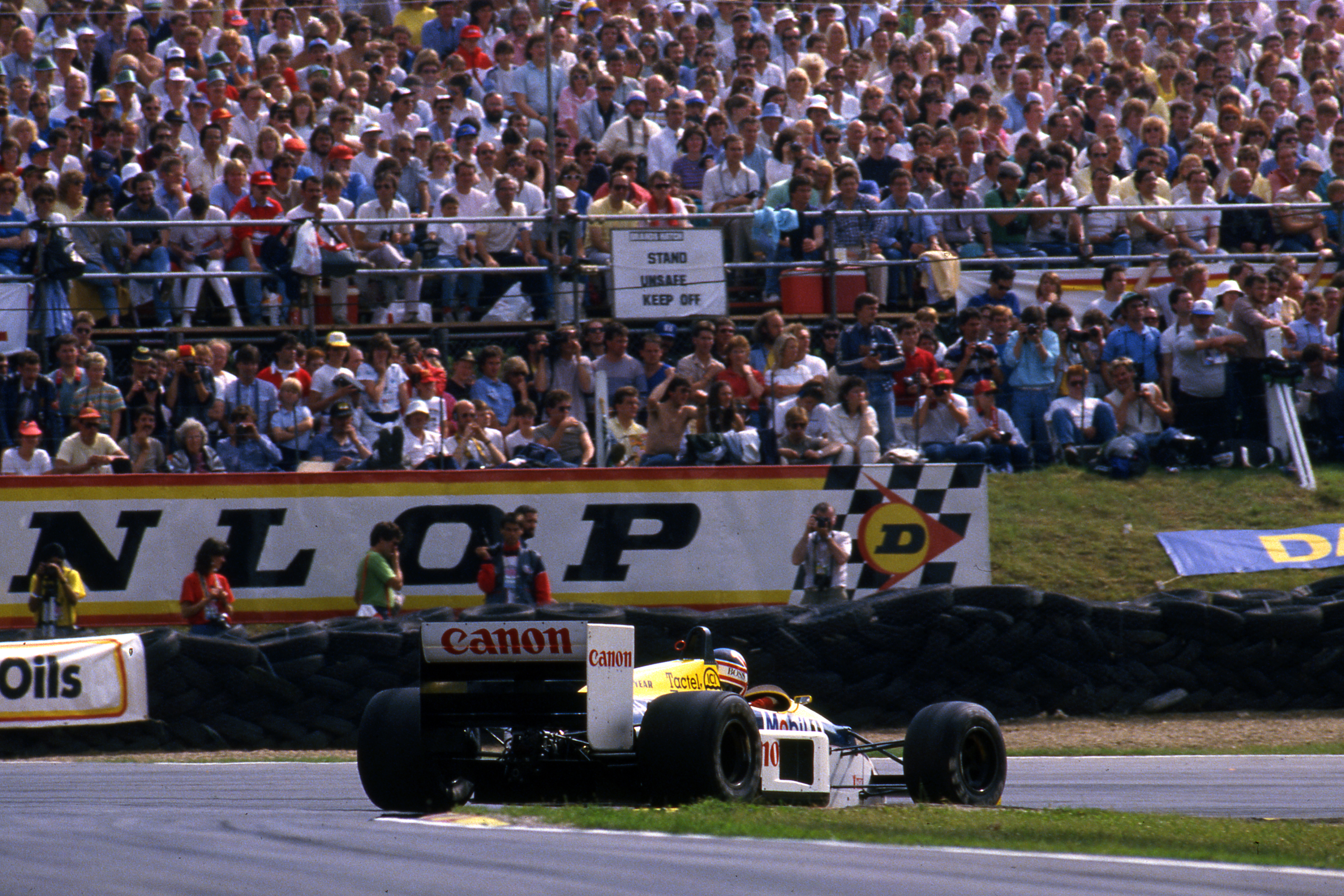 Mansell liked to claim that having a home crowd behind him was worth a second per lap. The laws of physics are immutable and don't bend to popular support – if they did then Max Verstappen would likely gain two or three seconds at Zandvoort – but Hamilton continued to make Silverstone his own in 2021 – albeit in controversial circumstances.
While British fans had Damon Hill, Jenson Button and two-times Silverstone winner David Coulthard to cheer on in the years between Mansell and Hamilton, it wasn't until recent times that what became known as Mansellmania in the 1980s and 90s became the 21st century's 'Hamilton-mania'.
Hamilton took his eighth Silverstone victory in 2021 while Mansell picked up four British GP wins at Brands Hatch and Silverstone.
RIVALRY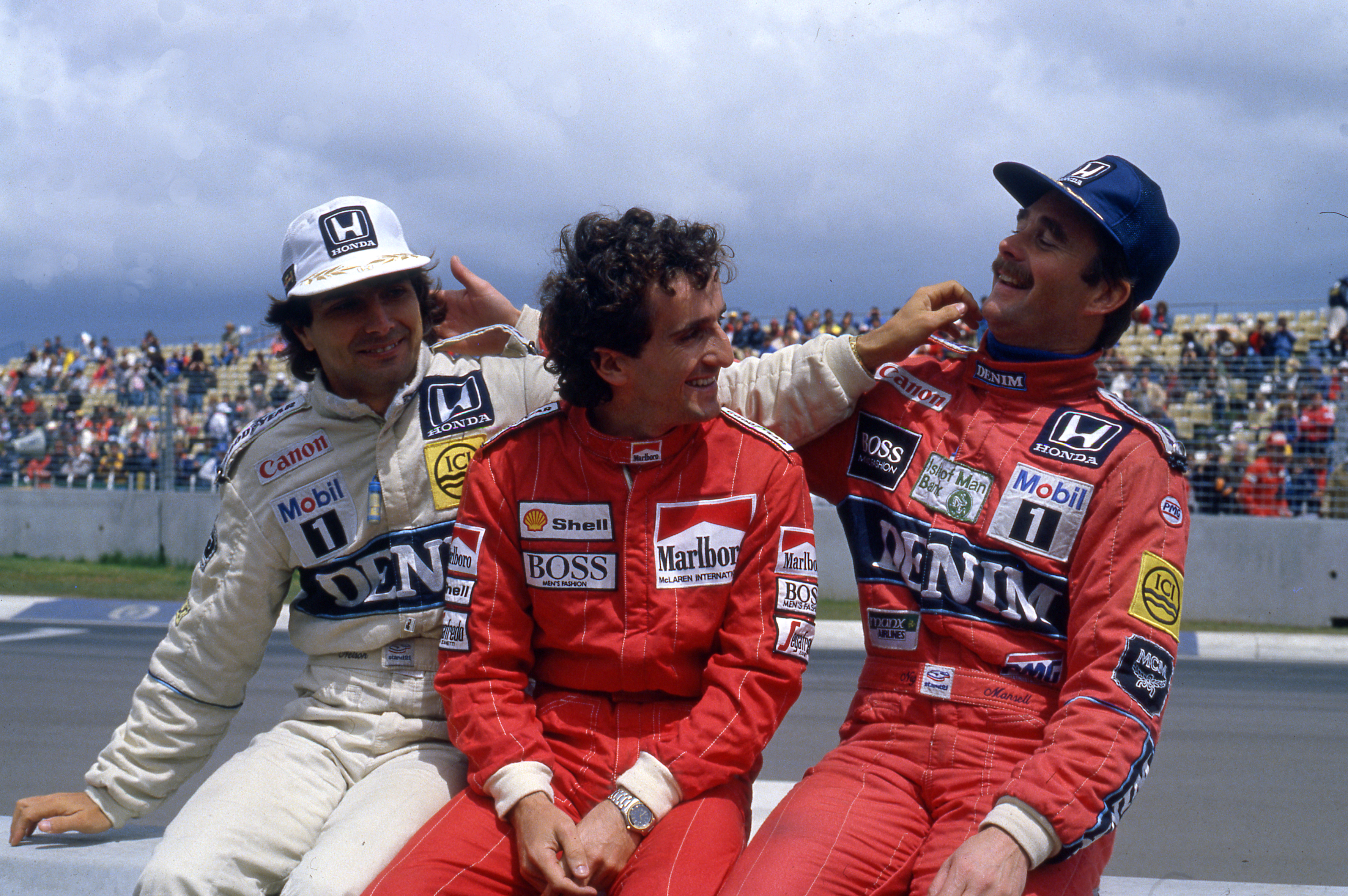 The Hamilton versus Verstappen rivalry of 2021 is one of the greatest in F1 history, and is likely only to be chapter one of their years fighting each other for the world championship. It could well prove to be the defining rivalry of Hamilton's career.
Mansell enjoyed some sensational rivalries during his F1 career with Nelson Piquet, Ayrton Senna and Alain Prost. Like Hamilton v Verstappen, there were times when these boiled over into on-track clashes, and sometimes things got personal off-track as well.
Although Mansell's 1992 championship season was a dominant one – albeit one that concluded in a controversial collision with Senna in Adelaide long after he had clinched the titles, his career is indelibly linked to butting heads with the stars of his era. Hamilton versus Verstappen is absolutely in the same vein.
RETIREMENT?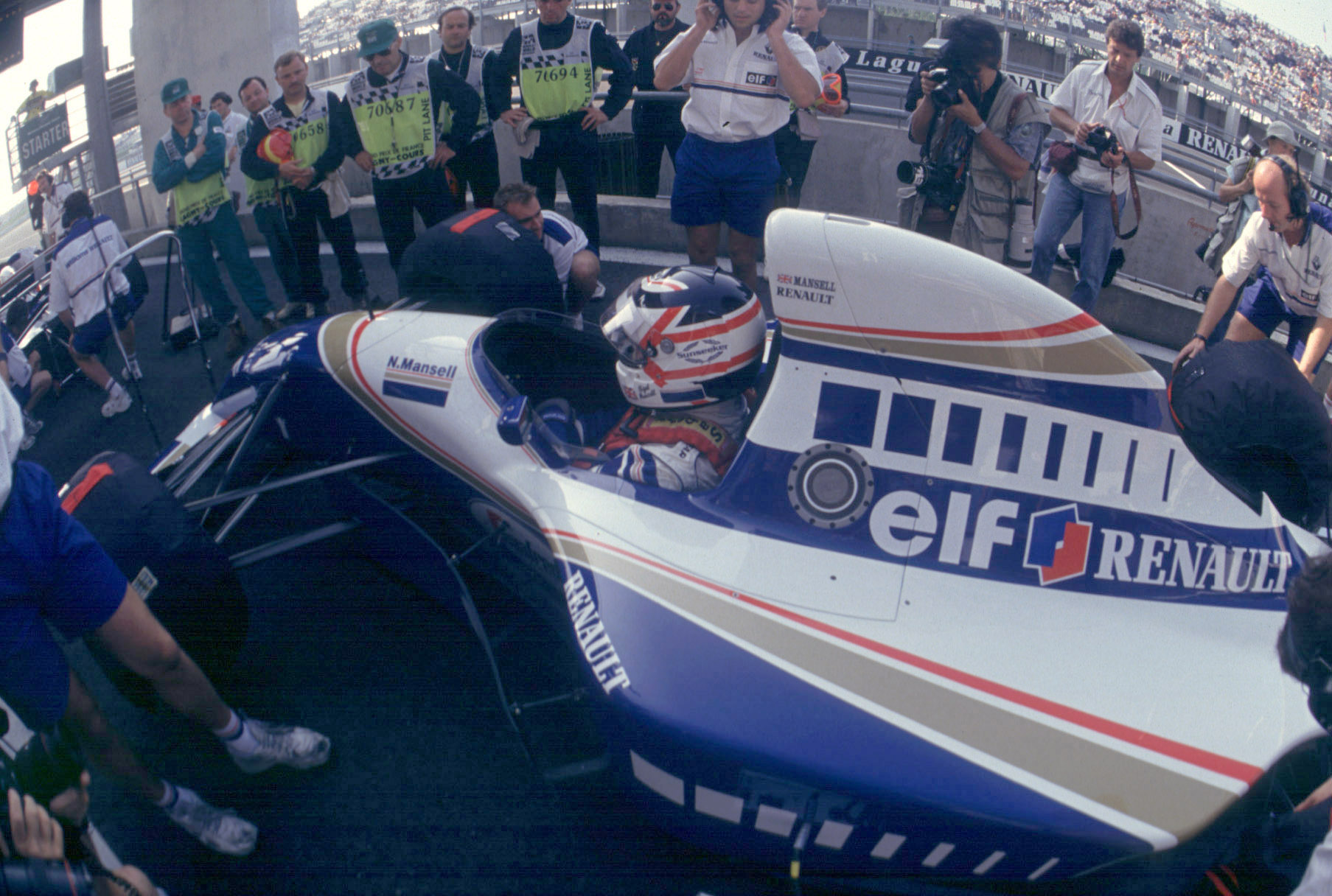 Toto Wolff hinted that Hamilton might not come back after the disappointment of Abu Dhabi 2021 last December. Although it should be stressed that Hamilton is under contract for another two years and it would be a shock were he not on the grid for the 2022 Bahrain Grand Prix, there's a little of the Mansell in this too.
After all, Mansell retired from F1 at the end of 1990, making the decision after retiring from the British GP. Of course, he was tempted out of retirement to drive for Williams in 1991. Having again retired to race in IndyCar, he also returned from retirement in 1994 to rejoin the team – moving onto his ill-fated McLaren foray in 1995. Famously, he then did not officially retire, never returning to F1
.
Hamilton has said nothing on his future, but while he will surely continue to race on the retirement talk does add another dash of the Mansell to his 2021 storyline.