Graham Rahal renewed his invitation for Sebastian Vettel to test or race an IndyCar in the wake of the four-time world champion's decision to retire from Formula 1 at the end of the year, and explained an unusual reason why he's personally so keen for it to happen.
Vettel had been discussing the Miami Grand Prix circuit in May when he praised IndyCar track Road America.
Rahal took to Twitter in the wake of those comments to invite Vettel to try an IndyCar there, a notion that was seconded by his team owner and father Bobby Rahal, who won the 1986 Indianapolis 500 and three championships.
I'll double down and say it, Seb if you ever want to test an @IndyCar at @roadamerica we will make it happen. Would be an honor to have you in our car! @RLLracing https://t.co/L6OixOu2dS

— Graham Rahal (@GrahamRahal) May 8, 2022
Asked by The Race at Indianapolis last weekend whether anything had changed with the announcement of Vettel's F1 retirement, Rahal made clear he and RLL were ready to help Vettel make an IndyCar chance happen.
"It's open anytime he wants to try and maybe he wants to come race, I'm sure we can find a way to do it," said Rahal.
"Like [Romain] Grosjean, I think Seb would find IndyCar a much more relaxed [environment], but also more competitive, for sure.
"And a guy like him, as a racer, I'm sure finishing 10th on back is not fun, particularly coming from the world championships and everything else that he has.
"So, if he wants to come try it, look, I'm sure there's a seat, there's a home for him.
"In many ways, we're gearing up to look at a fourth [car] in the future anyway.
"So, not saying he wants to do it full-time, but if he wants to come try it, he certainly can."
Vettel has left the door open to racing elsewhere after F1.
"Obviously, age-wise it's not a problem to do anything else and to do more in Formula 1," he said last week when asked if he was retiring from motorsport altogether or just F1.
"That's not the limit. I think physically I'm in a great form, I have zero problem driving these cars. So there's nothing that would hold me back on that front.
"Because obviously the decision I'm taking now is that this chapter is ending. I'm not saying this chapter is ending because another one is opening straight away and I'm driving other cars next year.
"Time will tell. It's probably the fairest answer I can give right now."
He added: "If I want to race something, I'm sure I'll be able to think of something".
The most recent F1 driver to make the switch to IndyCar was Romain Grosjean, who became an immediate fan favourite when he arrived in 2021 thanks to some standout performances and the back story of his return to racing after his fiery Sakhir 2020 crash.
Before Grosjean, Marcus Ericsson was the latest to switch from F1. Now in his fourth season, he won the Indy 500 and is in the thick of an IndyCar championship fight.
What links Rahal and Vettel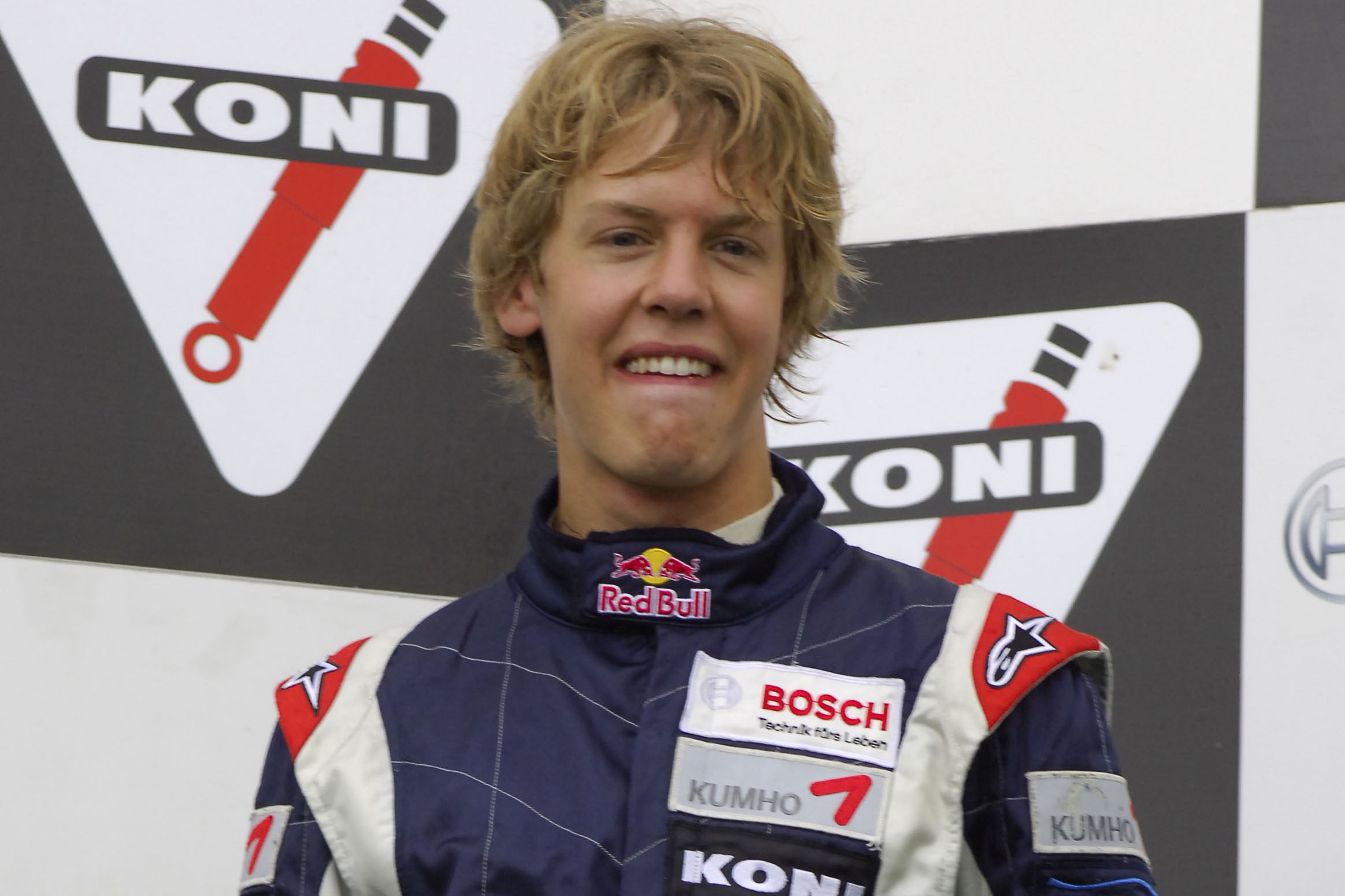 Rahal is well-connected in the sporting world generally, but there is a reason he feels particularly strongly about giving Vettel the chance.
He said "we've never met but our paths have crossed in a way he's probably not sure about" and claimed that one of the most significant chances of Vettel's junior career could in fact have gone to Rahal.
Finding American F1 prospects was one of the key early aims of Red Bull's junior programme, with Scott Speed and Colin Fleming the main initial beneficiaries.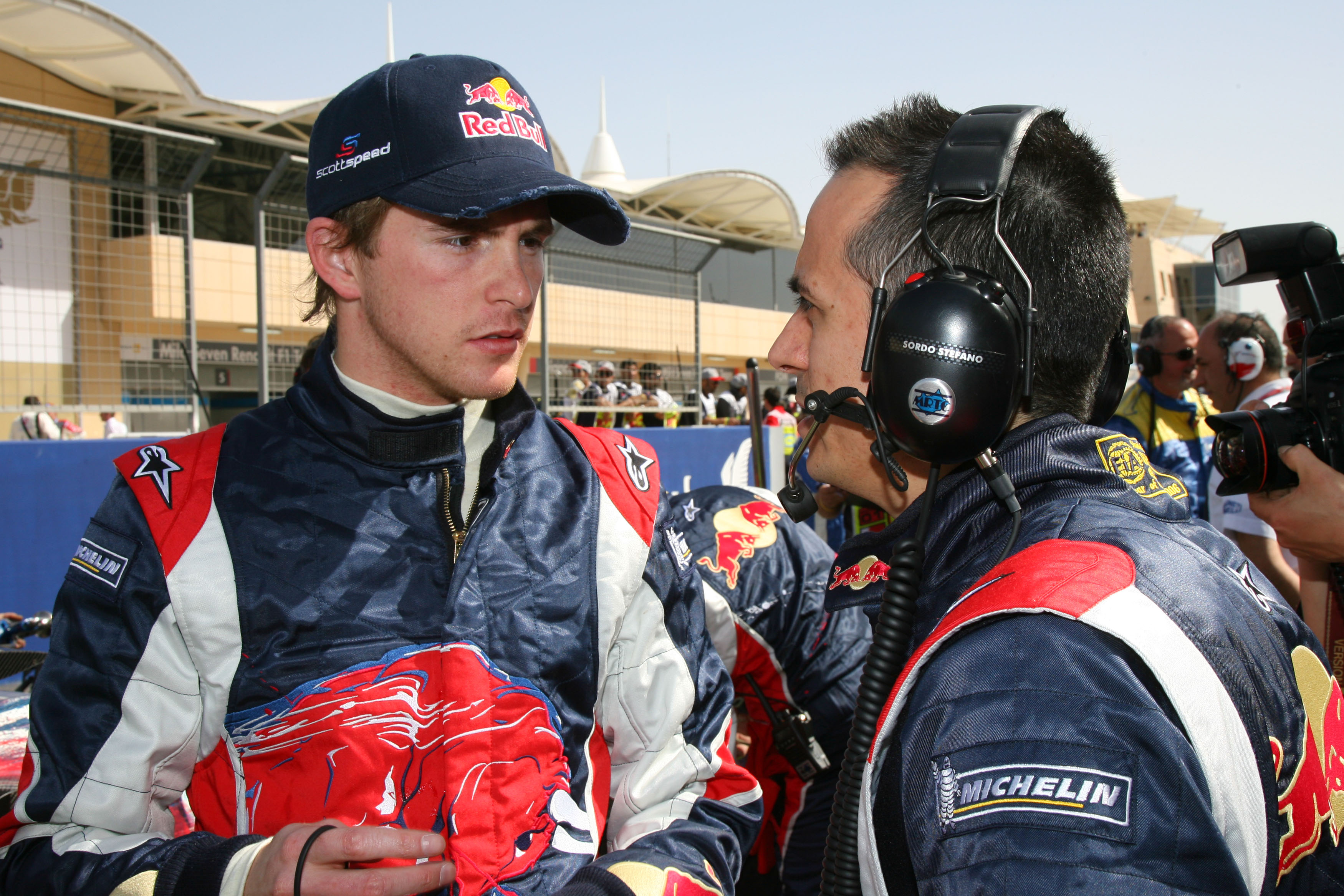 While Speed (pictured above) was taken into F1 with Toro Rosso, Fleming – who had been a close runner-up to Speed in German Formula Renault in 2004 – was abruptly ditched from the Red Bull programme three rounds into his second World Series by Renault season in '06.
Red Bull motorsport advisor Helmut Marko cited underperformance, saying "he didn't make any progress during last season or this one and it was obvious that we had to do something else – finishing eighth and ninth is not good enough".
Fleming himself has since indicated that the decision was specifically because Red Bull wanted to try Vettel – who was fighting for the Formula 3 Euro Series title with Paul di Resta at the time – in the more powerful Formula Renault 3.5 car as it assessed how quickly it could get him into F1.
Vettel was dropped into Carlin's ex-Fleming car for the Misano round and ended up with a double victory on his debut, elevated from third in race one because top two Pastor Maldonado and Ben Hanley were penalised, then winning on the road in race two.
But Rahal says Marko had a go at getting him into Fleming's old seat too, only for calendar clashes to get in the way.
Rahal was 17 at the time, fighting Simon Pagenaud for the title in Champ Car feeder series Atlantic, but aiming at a European career and lining up GP2 tests with the intention of getting on the F1 ladder for 2007 – so while not a Red Bull protege at the time, he was potentially a drop-in-and-go addition to its young US talent search had a deal come off.
"The guy who did end up taking that seat, and won that weekend, was Vettel," Rahal explained.
"And so it's interesting. And that was kind of what skyrocketed him to the BMW deal at Indy and everything else."
What Vettel and Rahal did next
Vettel did one more WSR round at Spa, in which he crashed heavily in the wet at Raidillon in the opener on the Friday.
Eventual champion Alx Danielsson – who was damning about Vettel's approach to the conditions, saying he was "driving like a pr**k" – collected a stray wheel from Vettel's car and was lucky to escape injury.
Vettel himself was ruled out for the rest of the event with a hand injury from debris that came into the cockpit and cut a finger so severely that Vettel described it at the time as virtually severed.
After treatment he went straight to F1's German Grand Prix at Hockenheim as a guest of BMW, which was also supporting his junior career at the time along with Red Bull.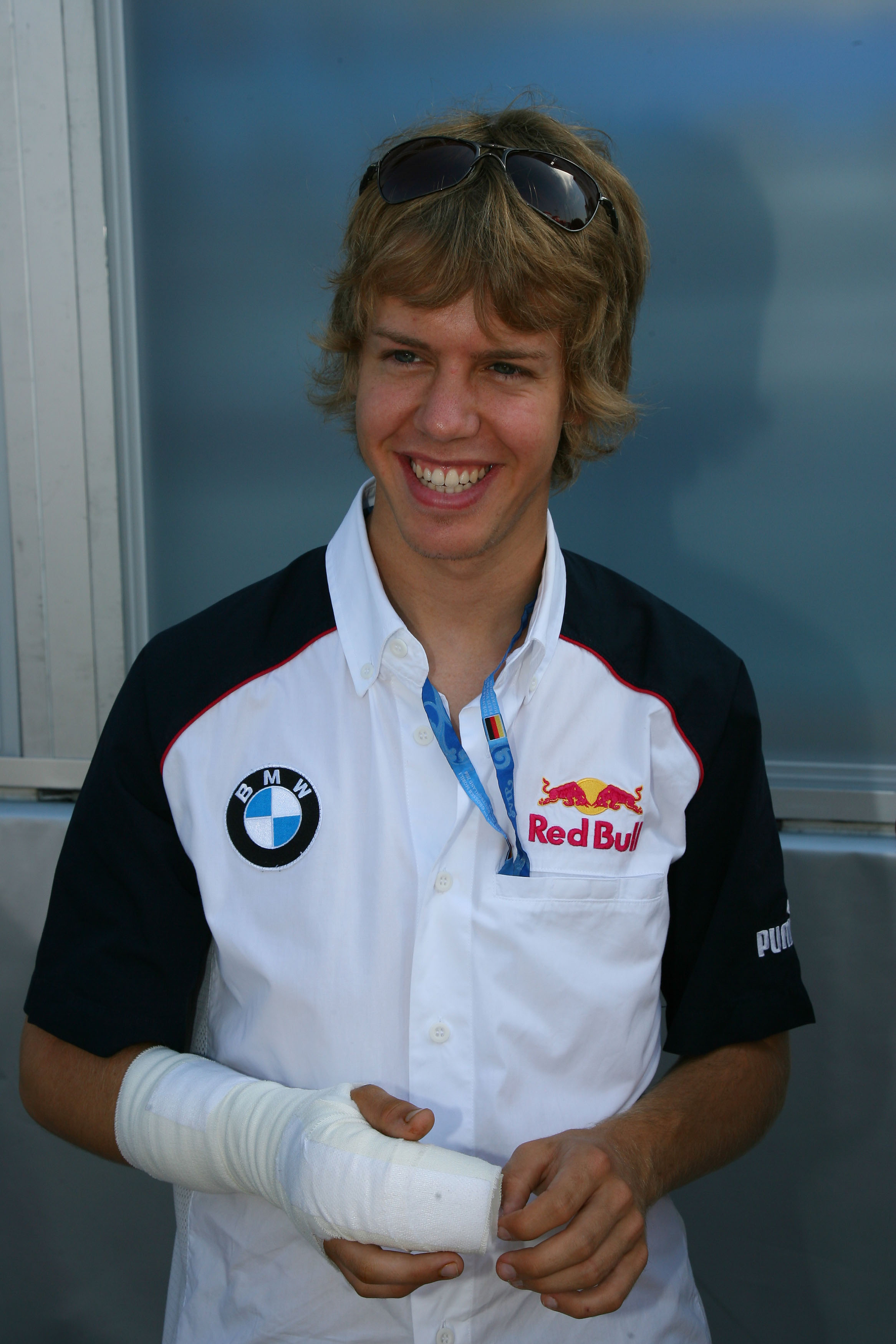 BMW then dropped Jacques Villeneuve from its race line-up for the Hungarian GP a week later and promoted its reserve Robert Kubica, with Vettel being given Kubica's old 'number three' role and making his F1 weekend debut in Friday practice at the Turkish GP a month on from the Spa crash.
That would be followed by six more Friday appearances and 13 F1 test days for BMW across late 2006 and early '07, and then a racing debut in June 2007 as Kubica's post-Montreal crash stand-in at Indianapolis, though Vettel's BMW relationship didn't last much longer because Red Bull then kicked Speed out of his Toro Rosso race seat and put Vettel into that car from the Hungarian GP in early August.
Rahal's European links quickly faded – a flight delay meant he had to miss a planned GP2 test with the DPR team and 2007 ended up being the start of his IndyCar career instead, as Newman/Haas/Lanigan hired him as Sebastien Bourdais' team-mate for what proved to be Champ Car's final year.
Series chiefs had been very keen to get Rahal on the grid amid the ongoing war with IRL IndyCar, given his potential marketing value as a rising young American talent with family US motorsport pedigree. Championship co-owner Kevin Kalkhoven made clear he'd put Rahal in his own PKV team if Newman/Haas/Lanigan didn't take him, saying "him coming to Champ Car instead of going to Europe is the best thing that's happened to this series".
Fleming returned to the US and turned up on the Atlantic grid for the final part of 2006 before quitting racing.
Red Bull placed future A1GP race-winner Adrian Zaugg into the Carlin WSR car after Spa, as Vettel concentrated on Euro F3 and his new BMW F1 role – though he did end up back in the Renault series for the first part of 2007 too.
So will Rahal now get Vettel into IndyCar?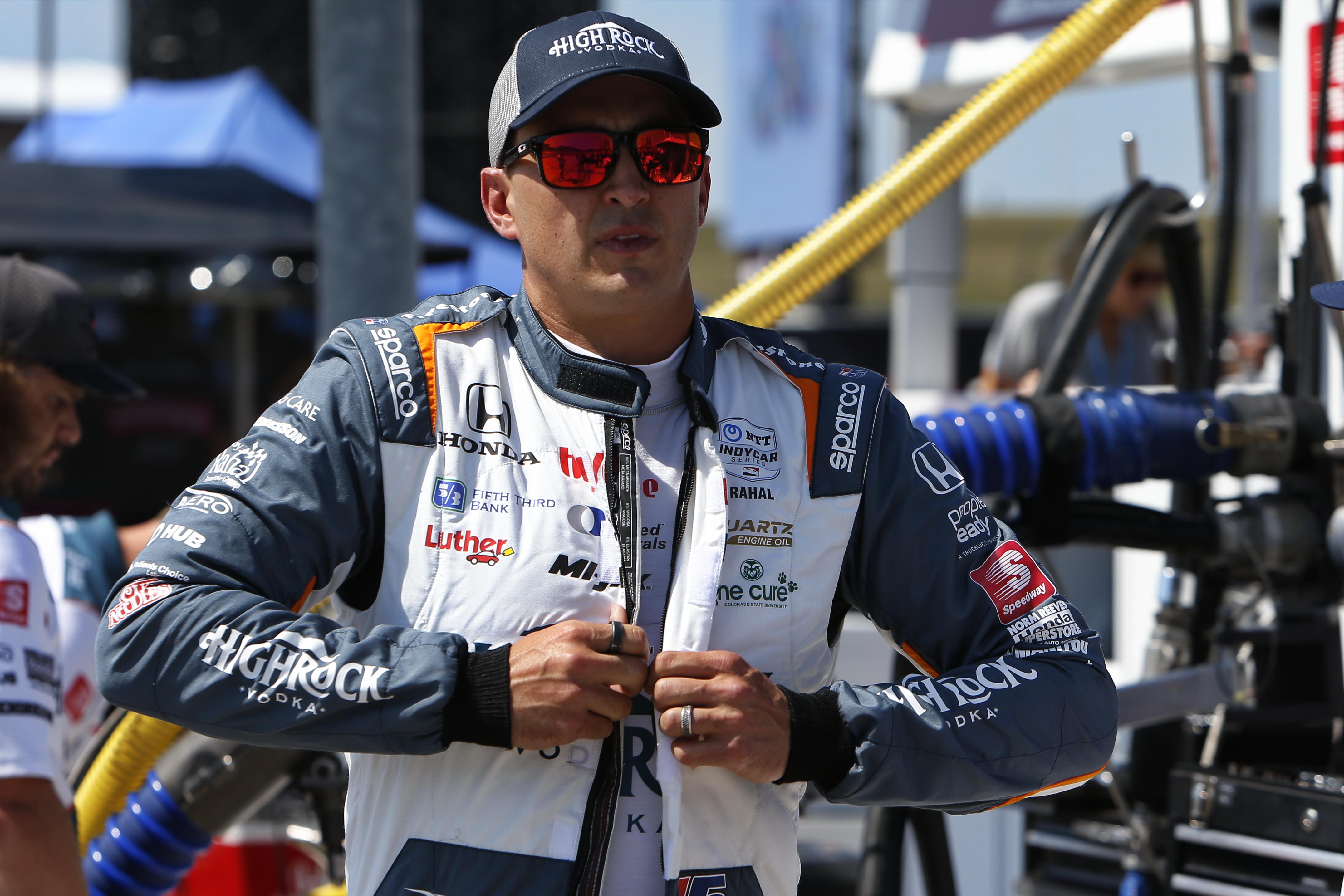 Long after they last – almost – crossed paths, Vettel has continued to make a strong impression on Rahal.
"The guy's an unbelievable talent and I've always admired what he's been able to do," he continued.
"But I also admire the class and the character in which he did it, in a world that doesn't often show.
"It's very political there, right? And I think he always kind of overcame that with his humour and everything else.
"Everybody thinks of [Daniel] Ricciardo, but I think Vettel was the first guy to kind of do that. And I've always admired that.
"I think it's good to be yourself and let yourself show and he's done that and, so I would certainly love to give him the shot [in IndyCar]."
Rahal believes at the stage of his career Vettel is at, racing in IndyCar might give him a level of enjoyment he hasn't had in recent years in his F1 career and that the car itself would be fun to drive.
"I also think he would just enjoy the purity of IndyCar racing," he added.
"It's not overly technical, it's brute, it's power, you've got to muscle the machine around. And I think that he would probably enjoy that.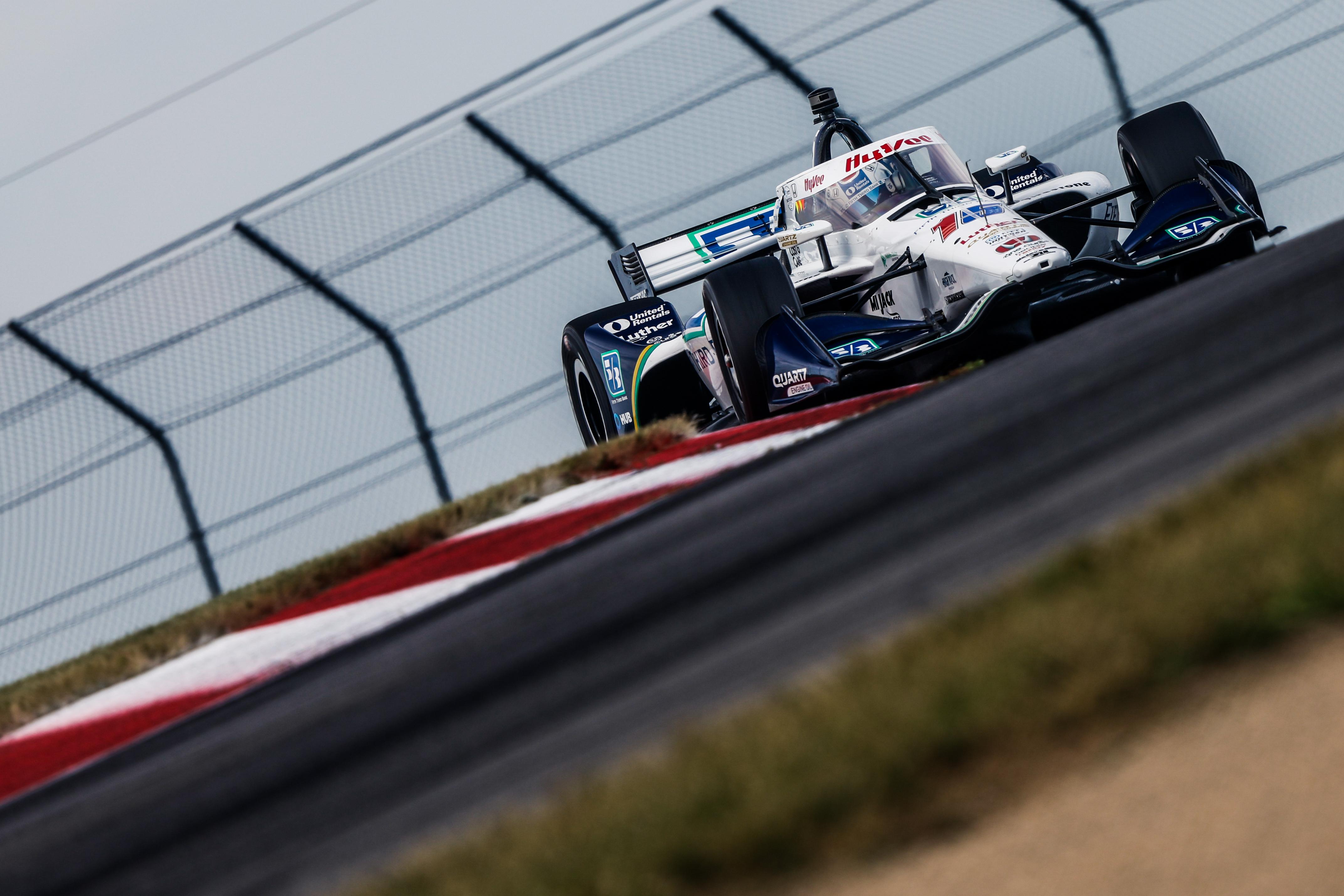 "It would probably take him back to his early days of racing. So I think it'd probably be refreshing.
"I remember the great Justin Wilson once told me if you get a chance in Formula 1, you've got to try it, but you're certainly not going to like it.
"In Vettel's position, I'd imagine, he might just enjoy to come and try this."
IndyCar might also appeal because of a huge push to become more sustainable, in line with Vettel's campaigning on climate change.
Next year the series will introduce a fuel that it claims is "100% renewable" as part of a new sponsorship with Shell – well before F1 introduces a similar product slated for 2026.
The series is also working with Firestone to develop a new tyre made from rubber that can be farmed in the US, therefore reducing its carbon footprint enormously. Firestone is also delivering tyres using electric vans and trucks.
Vettel is 35, but is still younger than two race winners this IndyCar season – including the current championship leader Will Power and his title rival Scott Dixon, who is third in the standings.