Sergio Perez says his disappointing showing in Spanish Grand Prix qualifying can be traced to a "very costly" absence from the opening Friday practice, in which his Red Bull was driven by Juri Vips instead.
A new rule this season mandates that each team give at least two practice sessions to rookie-status drivers across the year, which meant Red Bull – which would previously have had AlphaTauri run its juniors on race weekends – elected to replace Perez with F2 racer Vips in FP1 at Barcelona.
Perez described his FP1 absence on Friday as "obviously not ideal, but it's going to happen to everyone this season" and hoped to be able to minimise the damage – but indicated after qualifying that this hasn't been a particularly good weekend to miss a session.
"It didn't go to plan," said Perez after qualifying fifth, nearly seven tenths off pole and three tenths off team-mate Max Verstappen.
"I think it was very costly on our side to miss FP1 because the way the tyre has been behaving this weekend, basically it's a single lap, and it's been really hard to catch up.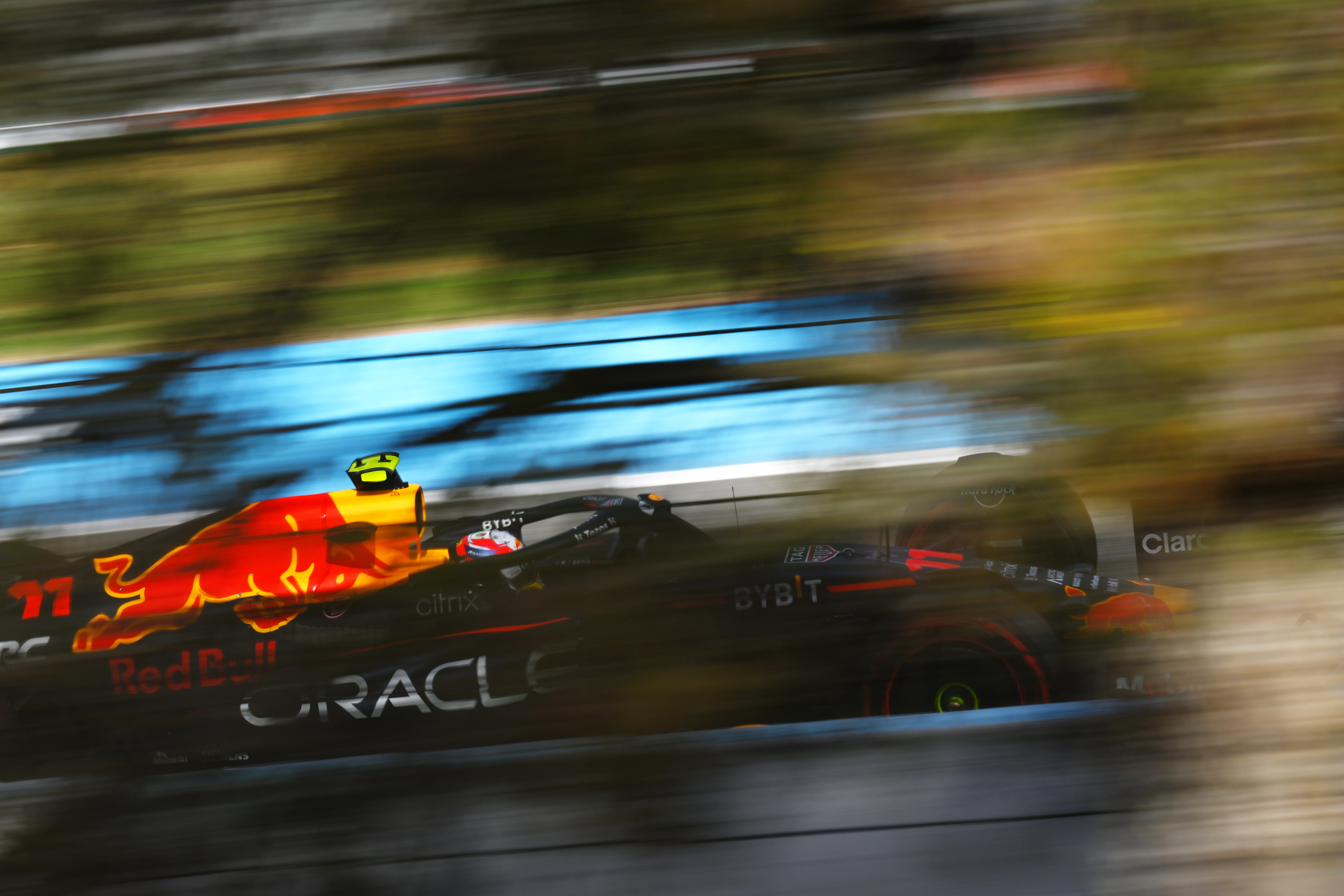 "I wasn't entirely comfortable with the car, with the tyres, the car was just too much on the edge.
"[It] just didn't come. But I'm still optimistic for tomorrow."
Elaborating on his point regarding the tyres, he said: "I think it's the overheating, the energy we're putting through sector one, sector two, we haven't been in a track like this, and with these track temperatures [this season]. That seemed to be really difficult."
He also said it was "probably a little bit harder" to keep the rear tyres in shape into the final sector over a single push lap with these new cars, and predicted that the tyres are "going to be doing some very weird things tomorrow" in the race.
Perez wasn't the only one to hand over his car for FP1, with Alex Albon making way for Nyck de Vries at Williams and Guanyu Zhou stepping aside for Robert Kubica at Alfa Romeo.
Both Albon and Zhou felt they didn't get the result they were hoping for in qualifying, but neither cited their FP1 absences as a factor.
Albon was hindered by traffic late in Q1 – and still beat his team-mate Nicholas Latifi – while Zhou believed he would have been a few places higher up had he not wrongly used up an extra set of tyres in the first segment.