The longer we see Charles Leclerc in a front-running car, the more familiar we become with his high-risk approach.
The spectacular way he took pole around Barcelona certainly added a high-octane thrill to proceedings, spinning his first Q3 lap away two corners from home, then redemption with a beautiful final lap under the biggest pressure imaginable in a car that was far from easy around a very hot and gusty track.
We can't ever know if that lap would still have been good for pole had not Max Verstappen's DRS failed on the last run. But Leclerc had no way of knowing about that from the cockpit: all he knew was he had to deliver a big lap and if it went wrong again he'd be starting a disastrous 10th.
"I just wanted to do the exact lap again but without the mistake," he explained matter-of-factly as if that was no particular big deal.
For the last couple of seasons, he's regularly delivered spectacular qualifying laps which have put a less than competitive car in grid positions it was not really entitled to claim. But that same total attack style as he fights for a world title is a crucial part of the fantastic competitive tone of this season to date.
Although very fast, this year's Ferrari is not the easiest of drives. Squeezing the last couple of percent from it requires being at ease with a rear end prone to snapping out of line. Leclerc's total confidence and ease with such waywardness mean the sudden snap holds no particular fear for him, but it's something that is nagging at the back of Carlos Sainz's mind.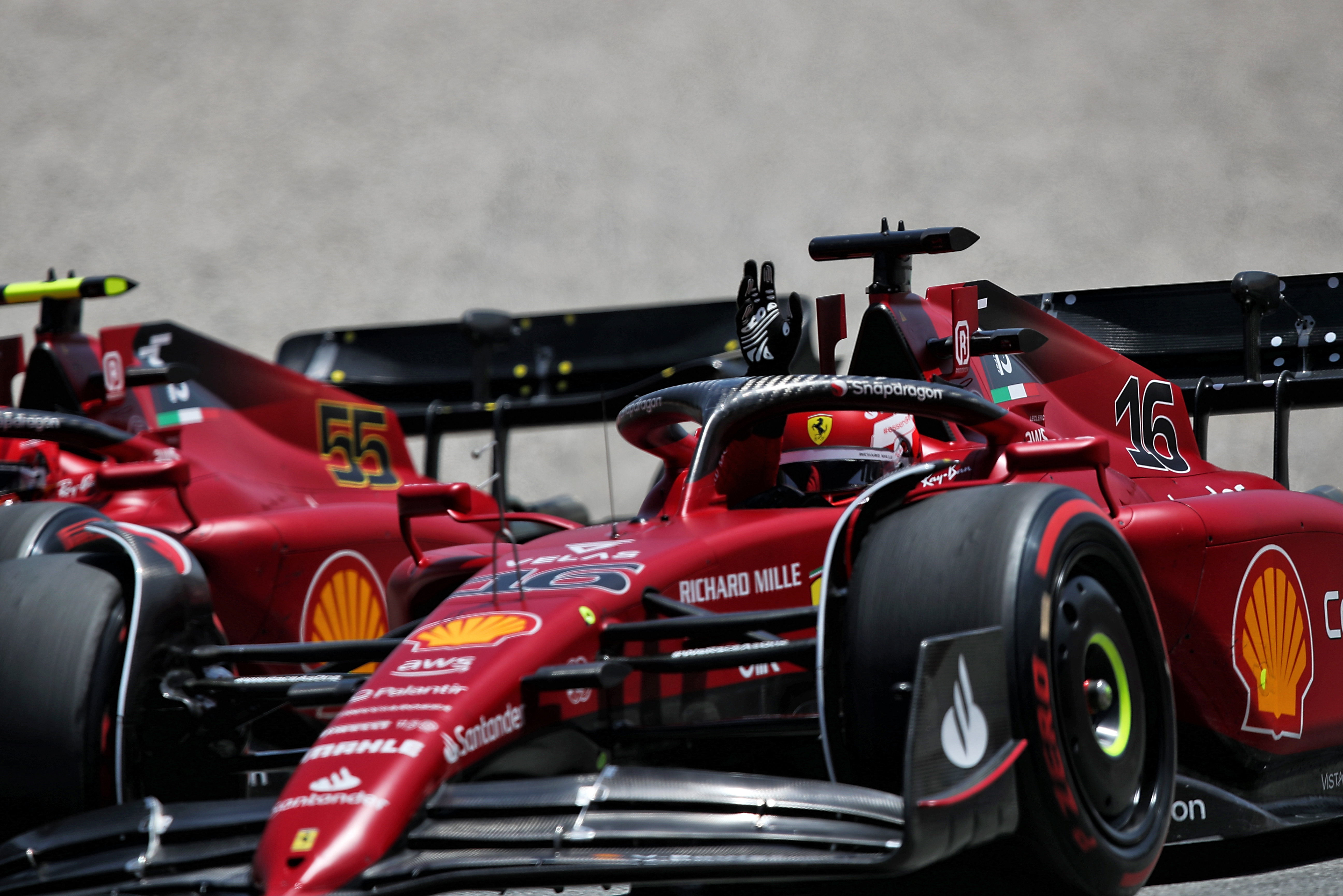 "You can see Charles is happier with it than I am," Sainz says. "I do find it a bit tricker than last year's car. I need to get used to playing with the rear a bit more. Every time I go out I try to get used to how it feels with this balance."
As for the incident itself – which came as he turned into the chicane at the end of the lap – it wasn't really about a car trait so much as a Charles trait: aggressively late on the brakes, a rear locked up just enough to give him a little excess speed as the time to turn in arrived.
Rather than back out of it, his instincts told him instead to turn the car in aggressively, in an attempt at inducing enough oversteer to scrub off the excess speed. In that little snapshot – the reason for the spin rather than the spin itself – is all you need to know about Leclerc's total confidence and instinct. His reaction to adversity is to attack more, not to back off.
Further context for the incident is that he'd deliberately risked running only used softs in Q2, rather than the usual way of tracking the ramping-up of track grip by always running on new rubber. He wanted to keep a fresh set back for the race and was confident he could accurately key-in to the higher grip levels of a new set with the track at its fastest near the end.
Just like with Verstappen in Q3 Miami, not being fully keyed in led him to over-strive rather than keeping a margin for error. On fresh tyres for the first time since the much dustier track of Q1, that first Q3 lap was wonderful, but raggedly so, a high-octane thrill of a ride with some big moments in the fast corners, notably through Turn 9 where strong cross-winds tend to hit the car. But still, it was super-quick, 0.1s quicker than Sainz through the twists of sector 2, 0.2s quicker than Verstappen.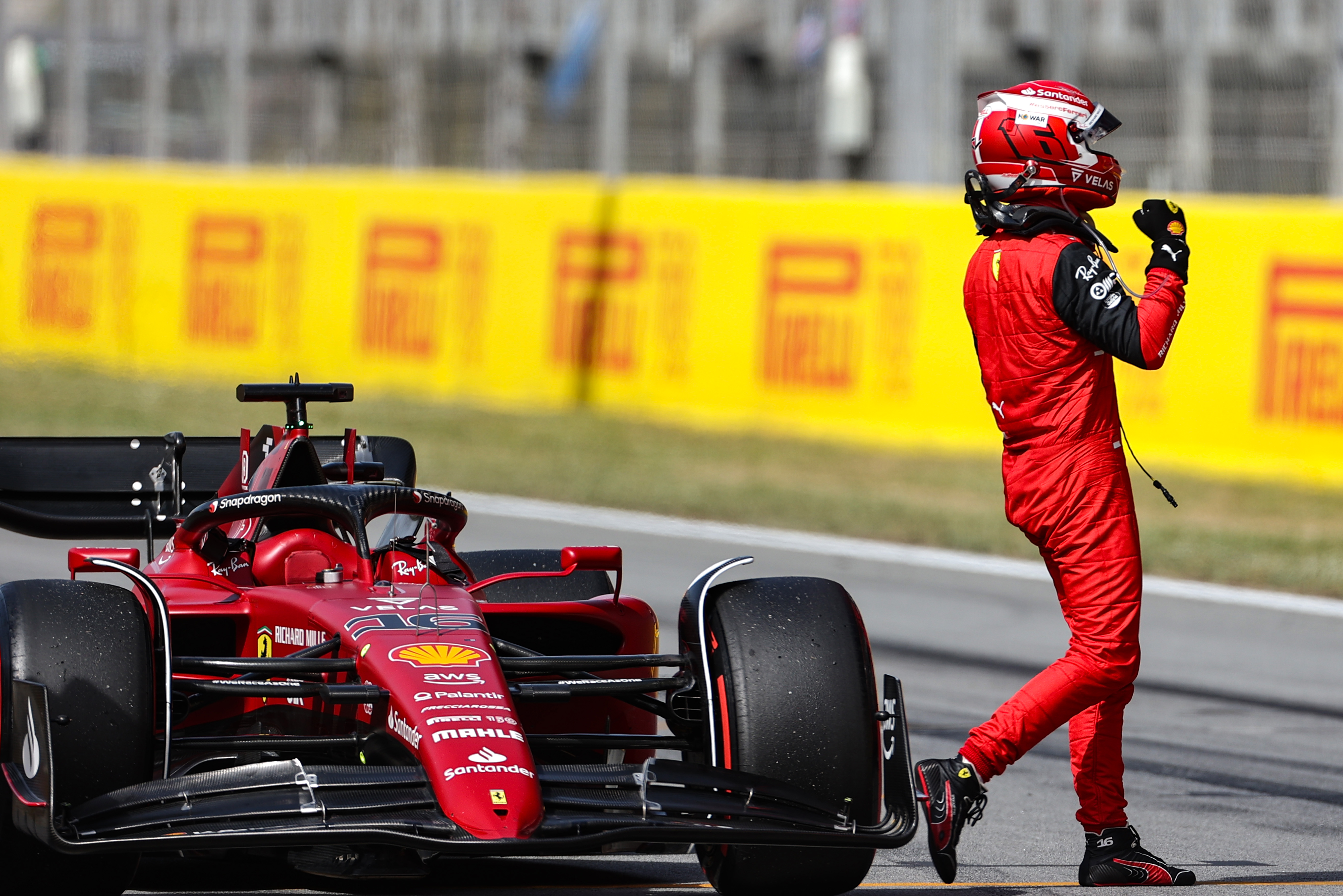 "The big challenge weekend has been getting an acceptable balance between the slow and the high-speed sections," Leclerc continued.
Banishing slow corner understeer meant hanging onto an oversteer balance through the faster turns – a task to which he's perfectly suited.
The actual pole lap had all the first run's commitment but tidied up. He improved in both sectors 1 and 2 and took care only not to brake quite so aggressively into the chicane.
Although Leclerc will always attack his task with such flair and gusto, a case could be made that such an approach had a particular logic here.
The Friday long runs revealed Verstappen's Red Bull to be much better on the tyres than the Ferrari, rather confirming the pattern of Imola and Miami.
To stand any chance of winning this race, Leclerc will need track position. If Verstappen can get in front, he will likely be unbeatable. Pole was therefore absolutely crucial for Leclerc – and it was far from a given as the Red Bull seemed better able to resolve that conflict between the low and high-speed demands of this place. Leclerc's full commitment carried risks but here he took at least the first part of the reward in quite brilliant fashion.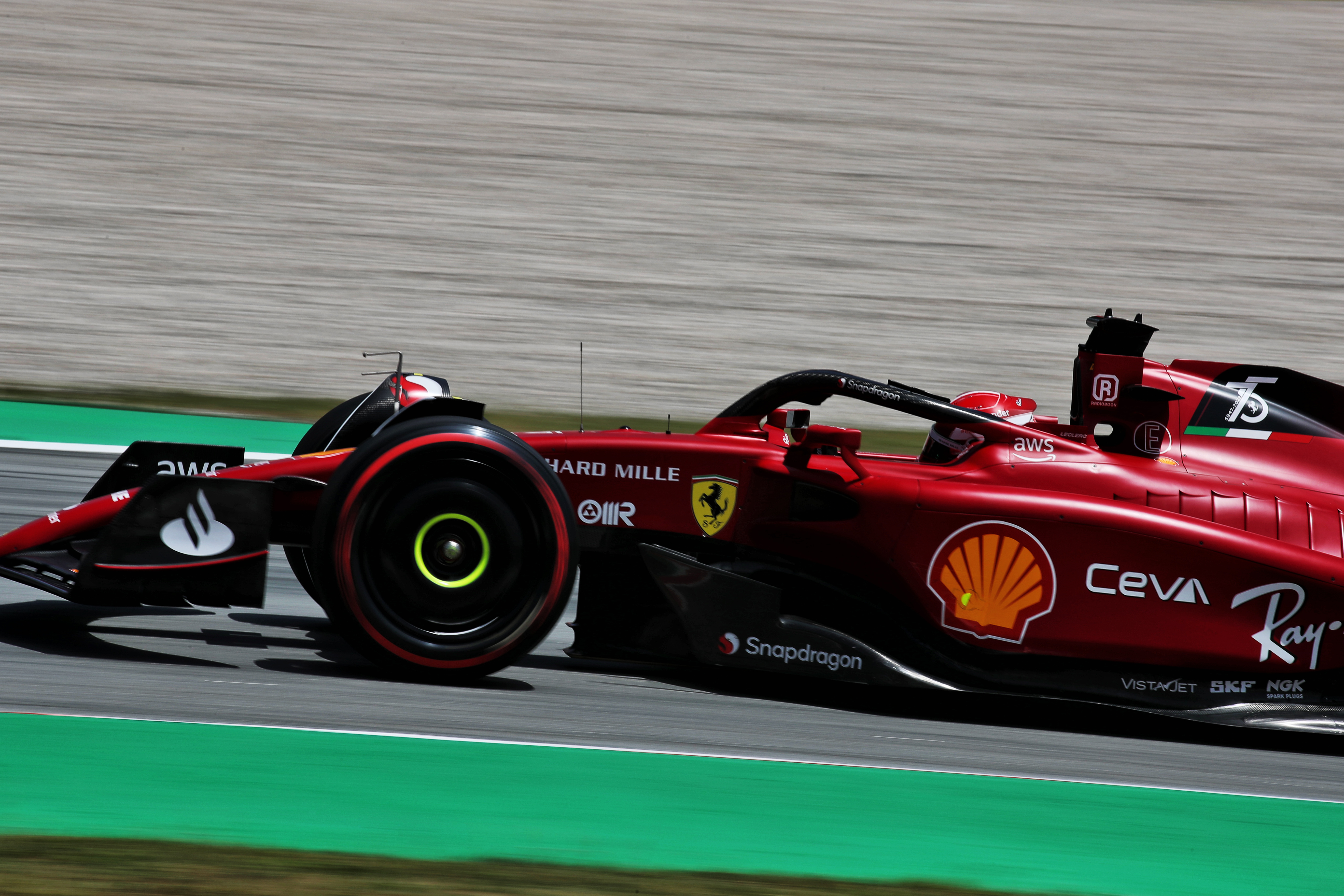 So, why was he so keen to retain the new set of soft tyres? They showed very high degradation in general for everyone. But the Ferrari also suffered high deg on the mediums in the Friday long runs.
So for FP3 Saturday morning, Ferrari switched its programme around, made some set-up adjustments and attempted another long run – with both Leclerc and Sainz on the soft. Sainz suffered a lot of drop-off after 8-9 laps.
But Leclerc managed a pretty good pace for 17 laps – way more than anyone would have thought feasible at the beginning of the weekend.
"Yes, it feels like we found something this morning," he said. "Whether it will be enough, I don't know." It was said in the manner of someone knowing he has a daunting task ahead of him.
So if Leclerc is planning on starting on the soft he needs to – within the 17/18 laps that look feasible before the tyre is finished – pull out a pit stop's-worth of gap over the head of the midfield (looking likely to be either Valtteri Bottas' Alfa or Kevin Magnussen's Haas). Not starting on the soft increases the possibility of immediately losing track position to Verstappen – especially if Max chooses the soft. As already discussed, the fear at Ferrari is all about Verstappen getting track position.
Leclerc's brilliant high jeopardy Saturday performance might just have his Sunday task that little bit easier. And if that doesn't work – the only option will be to attack…