Lance Stroll has suggested Aston Martin being "miles off the pace" with its new package is proof the upgraded car is not a Red Bull "copy".
Aston Martin's redesigned AMR22 has been embroiled in a controversy since it was revealed ahead of the Spanish Grand Prix weekend, with Red Bull accusing the team of replicating its RB18.
In response, Aston Martin has insisted the close likeness is a coincidence and the result of an independent development process.
Where the two teams massively diverged at Barcelona was in performance, as Red Bull qualified on the front row and Aston Martin slipped back compared to the last two races and had both cars knocked out in Q1.
This was a shock to both drivers and Stroll quipped after qualifying when asked about the criticism of the car being a Red Bull copy: "What position is Red Bull? We'd be two seconds faster if it was a copy."
Stroll said the team needs to look into whether it has "missed something, did something wrong" with setting up such a new car because "I've been really struggling with the balance of the car and not getting to grips with it all weekend".
"It's a completely different aero package, ride heights, set-ups, a lot of things change, we have to see or if we missed something or we could have done something differently," he said.
"I hope we missed something. Last race we were in Q3 and now we're out of Q1 so miles off the pace. We have to figure out why."
Stroll was 18th-fastest in Q1, quicker only than the Williams drivers and almost half a second slower than team-mate Sebastian Vettel.
Four-time world champion Vettel missed out on a Q2 spot by a tenth and was visibly and audibly frustrated afterwards.
"I knew the laptime wasn't great but I knew it was hot and I saw after the first run that nobody was really smashing it in terms of laptime," said Vettel.
"I was surprised because I expected to be better off today, somewhere around P10. We're not, simple as that."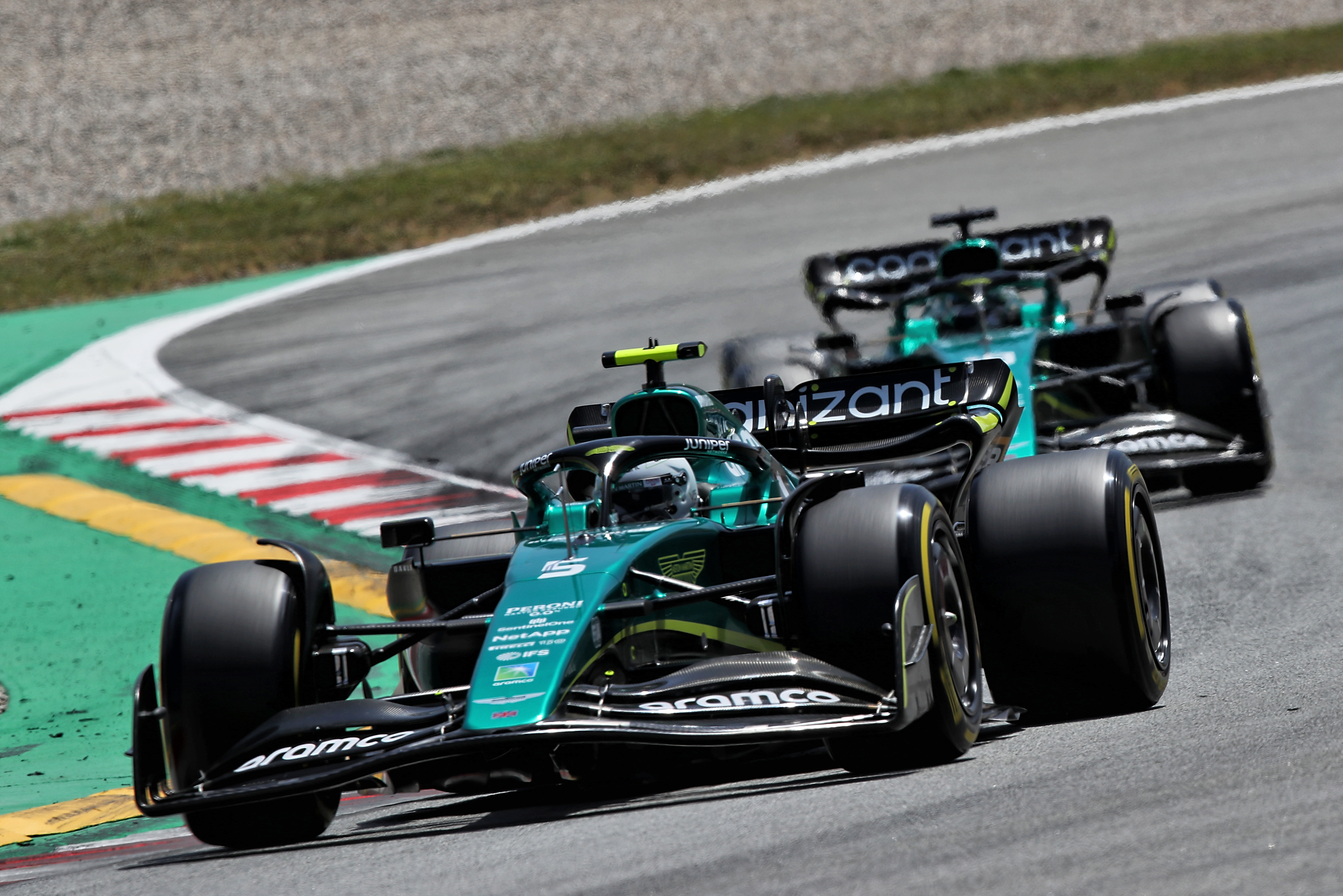 Vettel said he battled a lot of oversteer and had a poor balance in Q1, having felt he enjoyed "good sessions" until qualifying.
"I just couldn't carry the speeds that I wanted to or was planning to," he said.
"The lap was good and there was nothing wrong with it, it was just very busy, I was obviously sideways a lot and so on."
He was at least encouraged by the upgrades eliminating the worst of the porpoising that blighted the car Aston Martin started the season with.
Vettel said: "We don't have porpoising for a start and we were experimenting lots of things. We know it's very different, the way the car behaves and wants to be driven.
"I think yesterday I spent mostly figuring that out. I thought I was in a good shape, also this morning getting straight back into it.
"I can tell you now about details, how to brake, turn in, but I don't think that's useful."