McLaren Formula 1 driver Lando Norris says he was surprised by the laptime deletion that cost him a place in the Q3 shootout in Spanish Grand Prix qualifying, and considers it a bit weird.
Norris was adjudged to have fallen foul of track limits on the outside of the high-speed Turn 9 right-hander in Q2, and a lap that would have seen him progress comfortably was taken off the board.
It meant he had to settle for starting the Spanish Grand Prix in 11th place.
Norris described the outcome as "frustrating" as he believed he would've been in line for somewhere around eighth place had he made it into the third segment.
Asked about the deletion, he said he'd felt like he'd done "the same as every other lap".
"I don't think anyone in the history of racing on this track has been done for track limits there," Norris said. "I must be the first.
"A bit surprised. The amount of track you can actually use there is only about one car's width before there's gravel.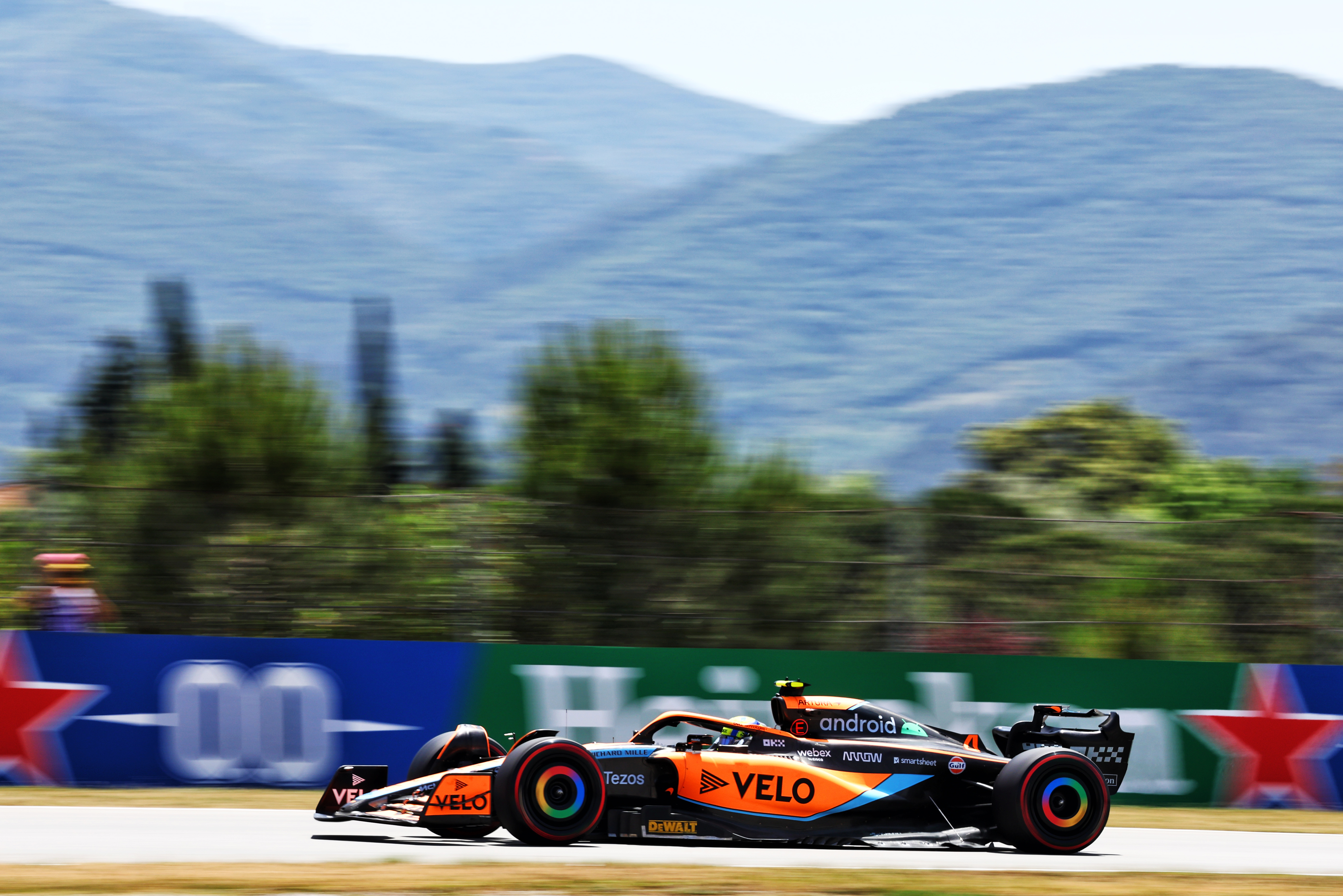 "I thought I was at least on the line still, but obviously not. I think when you look at my onboard it looks like I'm on the line, but apparently from their outboards I'm not.
"I've never been done for track limits there before, I don't think anyone has, so it's a bit weird."
After much debate and corner-to-corner variance in F1 track limits policing in recent years, F1's new race control regime has suggested that the white line will now universally define the limits of the track that is available to be used.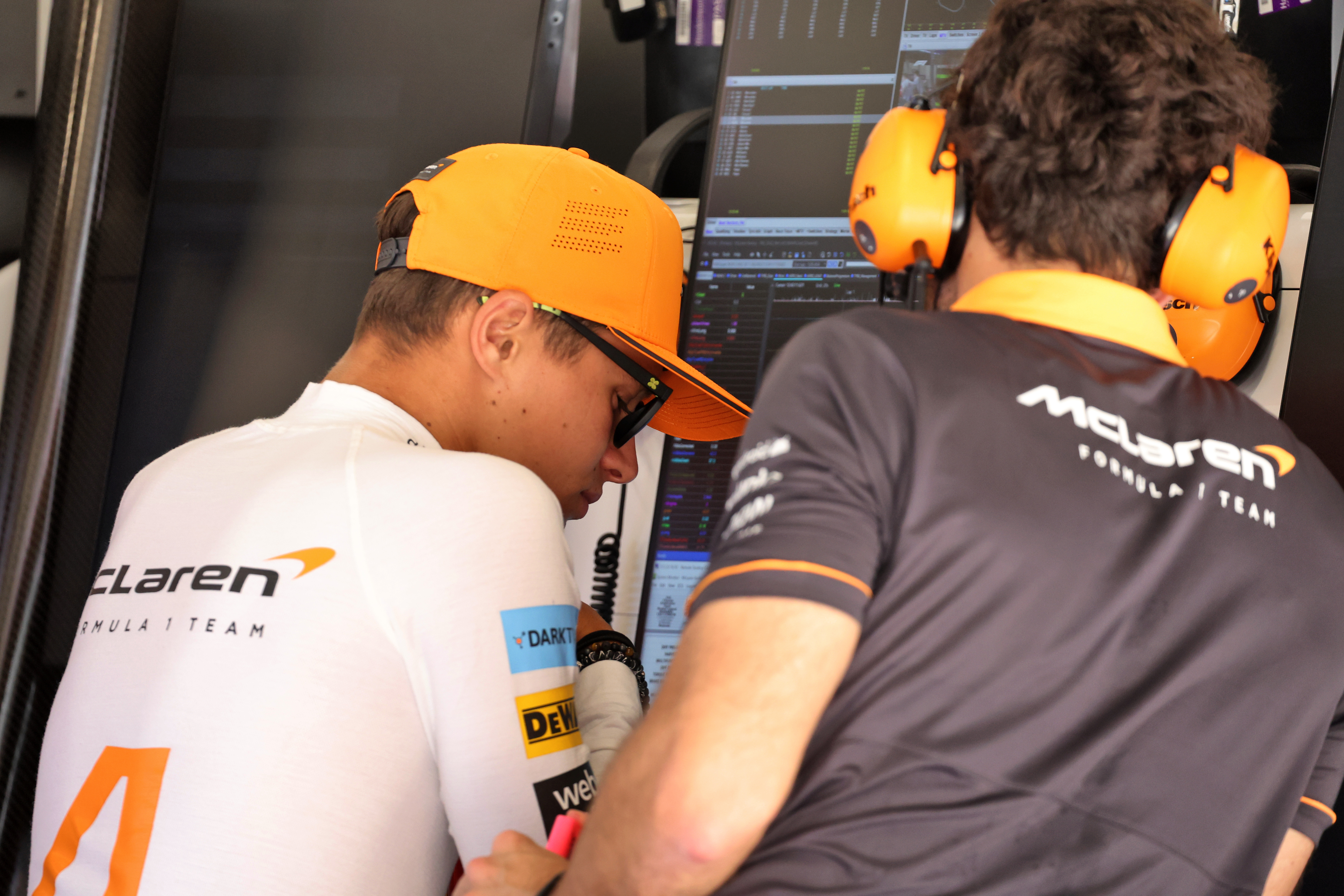 "The rule is the white line, it's the rule for everyone, it's been the same rule all year," Norris said. "I feel like it's silly.
"I know it's the rule. The rule is the rule. But I also feel it's silly, when you have gravel which is 1cm away [from the limit], that you still have the white line, and you can't just use 1cm more and use the gravel as the limit.
"I think it's a silly thing but it's the rule and it's the same for everyone, and I was the only one who got penalised. So…my fault."
Norris said the outcome was particularly galling due to how complicated his weekend had been.
Though the upgraded McLaren has performed decently enough, Norris has been struggling with hay fever/cold-like symptoms and cost himself the race simulation part of FP2 by running wide and incurring car damage that required an overnight chassis change.
"It's not been the smoothest weekend really," he added. "It would've been nice to have the reward of eighth today. Just wasn't to be. Hopefully we can at least make it up a little bit tomorrow."
Quizzed later on about his illness, Norris clarified that it wasn't COVID but was still something sapping his energy.
"I've been much better. I've not been great all weekend.
"I'm just suffering with my throat, and eyes, and seeing. Many things, my sleep, energy levels, worst I've had in a long time. Definitely not at my peak this weekend."