Formula 1 title rivals Charles Leclerc and Max Verstappen do not support the FIA's intervention over the bouncing issues suffered by some F1 cars.
The 2022 technical regulations have brought a mix of an old aerodynamic phenomenon (porpoising) and stiffer, lower cars, which has significantly reduced ride quality and led to high-frequency bouncing especially at high speed.
Ahead of the Canadian Grand Prix the FIA has intervened on safety grounds and will force teams to alter their set-ups if they are found to be breaching a yet-to-be-defined limit for vertical oscillations drivers can be subjected to.
This means whether it is aero-related or a mechanical problem, teams with severe bouncing could be forced to compromise performance by raising their ride heights – and it has immediately been speculated that Ferrari could suffer given it has been one of the worst-affected for porpoising.
At the same time, its title rival Red Bull has shown little sign of suffering from the problem since the second pre-season test.
Leclerc said on Friday he is not sure whether it will impact the pecking order but regarding the FIA's intervention itself, he made it clear: "I don't completely agree on my side.
"I think it's the team's responsibility to give me a car that is OK to drive, and until now, I didn't have any particular problem with it.
"Yes it is stiffer than last year's car, whether it's undriveable or hard on myself, I personally don't think it is.
"On our side, we found solutions to make it better."
While the Ferrari has been visibly difficult, Leclerc has said since the start of the season he does not have a problem with that and is happy to put up with it.
Now he may not have a choice.
The FIA intends to scrutinise the design and wear of the planks and skids beneath the cars, which would suggest that any evidence of the underside of the car hitting the ground too aggressively could lead to instructions to alter set-ups.
A metric will also be established to define a limit for what is considered acceptable levels of high-frequency bouncing and give a quantitative limit for the FIA to police.
This will basically force teams to protect their drivers whether it's an aerodynamic phenomenon like porpoising or a mechanical issue like running too low and bottoming out.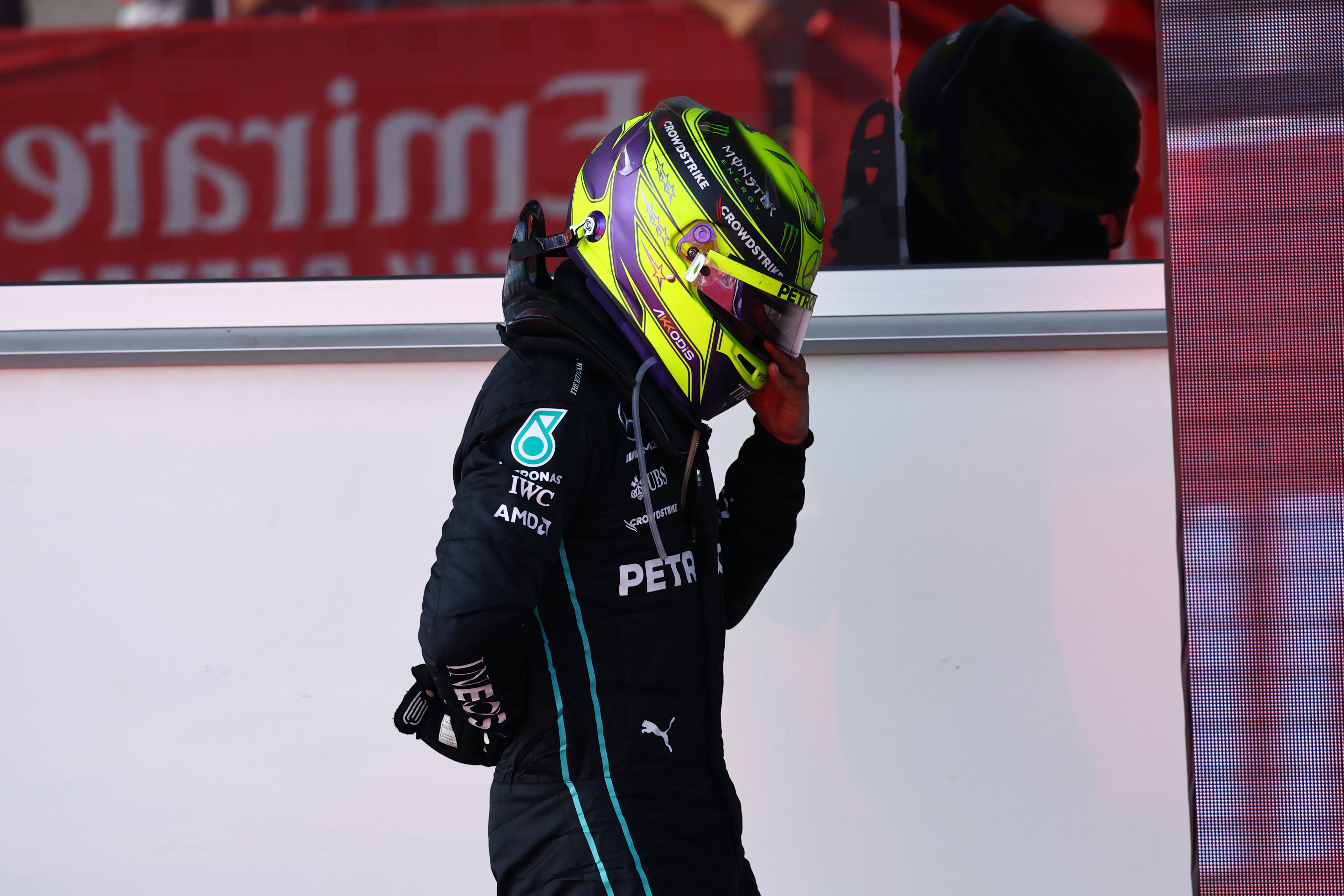 "I don't know exactly which data has been taken but it's clear that when you look at Lewis [Hamilton] getting out of the car after Baku it doesn't look nice," Leclerc admitted.
"But again, I think we should be careful and take data from various cars and then and then see, because I don't think it is the same for everyone.
"When we race our car, it is OK.
"I think we need to be careful a bit to that and see with whatever the problem is in different teams and try to understand how bad it is from one car to another."
How much drivers teams agree or disagree with the FIA's action will likely depend on how it suits their competitive interests.
The alternative to the FIA's short-term measures would be an outright change to the technical regulations that forces every team, even those not suffering so badly from ride quality or at least not complaining about it, to amend their set-ups or designs.
This would likely have hurt Red Bull – and was something team boss Christian Horner was vocally against – but world champion Verstappen is still opposed to what the FIA has done.
He does not believe the governing body should have intervened at all, regardless of it potentially helping his team.
"Regardless for me, whether it's going to help us or working against, these rule changes in the middle of the year I don't think it's correct," said Verstappen.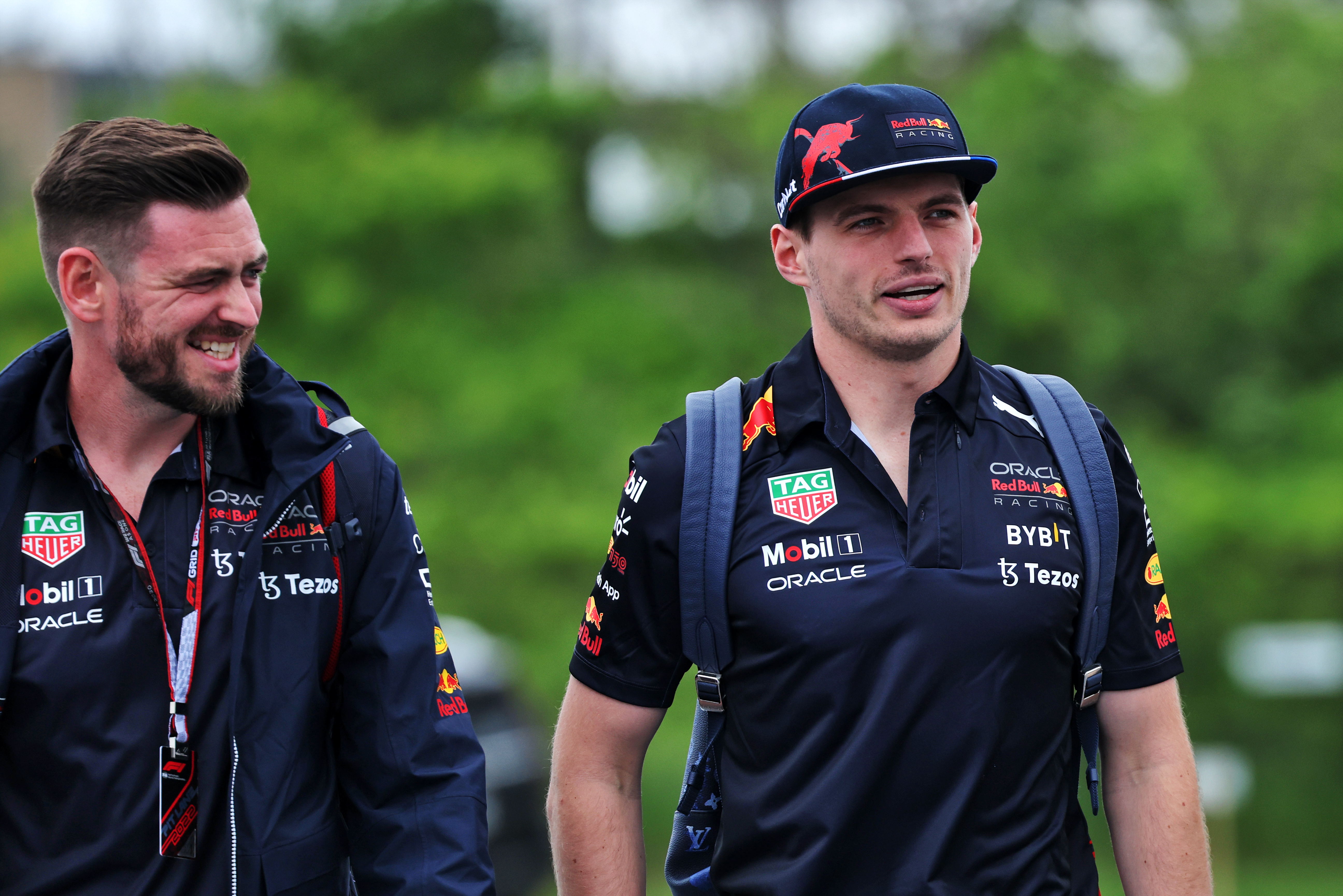 "Of course I understand the safety part of it, but I think if you talk to every engineer in the paddock, if you raise your car, you will have less issues anyway.
"Naturally, we have to try and find the limit you can cope with, the body itself, for performance.
"But I don't think it's correct that now they have to intervene and start applying these types of rules that if you can't deal with the porpoising that you have to go up on the ride height.
"Because it's very simple, just go up on the ride height and you won't have these issues.
"It makes it a bit complicated, will also be very hard to police in a way, but we'll see."
Although Verstappen was against the principle of mid-season changes in general, team-mate Sergio Perez's supportive stance is a potential indication of Red Bull's satisfaction with the outcome.
"All the teams are chasing the balance, are chasing the downforce, and the way to find it is just to go as low as possible, but there is certainly a limit on how low you can go," he said.
"We all want to be lower than we currently are, but we all have limits that we can go to.
"If you're hitting those limits, that is not healthy for the drivers, like a few of the drivers commented last weekend.
"I think it's a good intervention from the FIA to try and calm it down."
Mercedes driver George Russell has been calling for changes from the FIA for several races. This has been taken by some as political gamesmanship given Mercedes has been badly affected by both aerodynamic and mechanical bouncing problems.
If the Mercedes bounces as badly as it did in Monaco and especially Baku then it will likely be a contender for being forced to change its set-up this weekend – presumably making it even less competitive.
Russell said he was happy the FIA has intervened quickly but suggested it was a limited solution for now and said more still needed to be done.
"With what's been brought forward this weekend I think it's more of a sticking plaster than the solution and we need to wait and see," said Russell.
"I think for even the teams suffering the least, it's still an incredibly aggressive and bumpy ride.
"The FIA has access to all of the vertical acceleration loads that we're going through and it's far beyond what you'd expect is safe to deal with.
"Bigger conversations are definitely needed moving forward and where we go from here."
Russell's team-mate Lewis Hamilton added: "It's always interesting seeing people's perspectives and opinions in different lights.
"In front of you it's one thing, and in the background, sometimes people say different things.
"Ultimately safety is the most important thing and I think there's at least one driver in every team who has spoken on it.
"I don't think it's going to change a huge amount, but there's a huge amount that needs to be done.
"It's positive that the FIA are working towards trying to improve it, because we have this car for the next few years.
"So it's not about coping with the bouncing for the next few years, it's about completely getting rid of it, fixing it, so that future drivers, all of us, don't have back problems moving forward."