Lewis Hamilton says he would have failed to meet the required time to extract himself from his car at the Azerbaijan Grand Prix because his back pain was so bad.
The seven-time Formula 1 world champion was noticeably struggling after the race in Baku, where Mercedes suffered an extreme amount of high-speed bouncing.
Hamilton said it was a struggle just keeping the car out of the wall through the final sweeps in Baku and described the race as the "most painful" of his F1 career.
He said he was genuinely concerned either his back discomfort would prevent him from finishing, or that he would crash the car, and after the race was seen taking a long time getting out of the car – as there was no time pressure to do so.
But just a few days later in Montreal, ahead of the Canadian Grand Prix, Hamilton was asked if he could have met the mandated 10-second extraction time in Baku if required.
"I don't think so," Hamilton said.
"It was excruciatingly painful at the time, so I'm just grateful I was able to get out – definitely not speed at you're supposed to."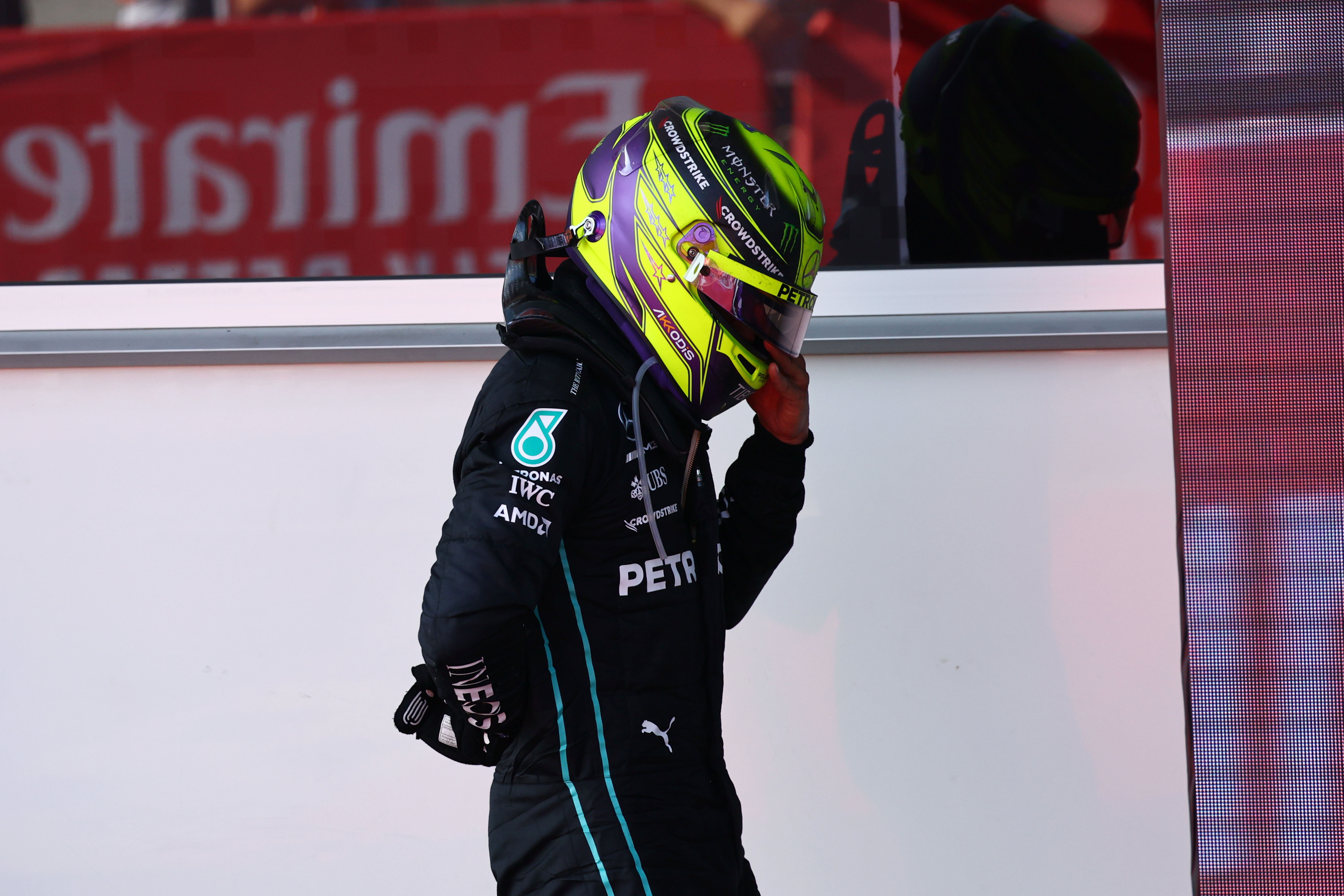 Mercedes' 2022 car has poor ride quality and has been particularly vulnerable to the uncomfortable characteristics of this new generation of rules, while the team also admitted in Baku it pushed driver discomfort too far.
Hamilton seemed to suffer most from that, having undertaken more set-up experiments. His concern is that Mercedes cannot do much more to alleviate the problem short-term.
"In the last race and previous races, we have raised the car, and you still have bouncing," Hamilton said.
"Porpoising, it's more about the flow structure underneath the car – so we run the car very high most season and it's not until Barcelona that we started to be able to get it a little bit lower and we had no bouncing for the first time in Barcelona, except for the high-speed corners.
"Even when we raised the car [in Monaco and Baku, to deal with the bumps], this thing still bounces.
"And we can't go any higher, actually. We're limited by the rear suspension now."
Hamilton said he was suffering forces of 10G over the worst of the bumps in Baku.
The 37-year-old said it now takes most of the week to cover after a race weekend, which he insisted was not to do with his age but more because of the severity of the bruising.
He, like other drivers, is worried about the impacts these cars could have on drivers' bodies in the future, stressing there is no need to have long-term injuries.
Hamilton also suggested he is suffering from "a lot more" headaches now but is only treating that with painkillers and has not sought specialist advice.
Asked if this would impact whether Hamilton, who is contracted to the end of 2023, wants to sign a new deal with Mercedes, he said: "Well, I imagine we're going to get this fixed by the end of next year, at least.
"Hopefully that's not going to be something that's going to deter me from racing longer. But… time will tell."