The FIA's clampdown on Formula 1 drivers using non-compliant underwear and jewellery will be enforced by making checks part of teams' scrutineering submissions.
Ahead of last month's Australian Grand Prix it emerged that the FIA would crack down on drivers wearing normal underwear beneath their approved flameproof underwear, and also wearing jewellery while on-track.
Teams were told they would have two events before they had to prove their drivers were conforming to the requirements.
That has been specified ahead of the Miami Grand Prix, where the scrutineering declaration form template has been updated concerning "compliant underwear" and "the wearing of jewellery".
Teams now make their own submissions prior to the weekend to declare their cars conform to the rules and can then be subjected to checks by the FIA.
FIA race director Niels Wittich has issued a note to teams reminding them of the International Sporting Code and also providing more context for why the governing body is taking such a strict approach.
The ISC references that drivers can use "additional flameproof underwear, which is not FIA approved, between their skin and the compulsory FIA-approved underwear" and that normal underwear can only be worn "in case of justified medical reasons".
As for jewellery, the ISC prohibits "jewellery in the form of body piercing or metal neck chains is prohibited during the competition and may therefore be checked before the start".
Wittich has told teams the flameproof underwear conditions are to ensure the FIA-approved layers can "operate effectively and provide the designed level of protection if exposed to flames".
"The use of non-flameproof materials in contact with the driver's skin, and in particular synthetic materials, can reduce heat transmission protection and thus increase the risk of burn injuries in the event of a fire," his note states.
"In the worst case such materials may melt which can hinder treatment in the event of a burn injury."
The FIA says that jewellery – such as the nose stud seven-time world champion Lewis Hamilton has said can't be removed because it's "welded" in place – "can reduce the protection afforded by" their racewear.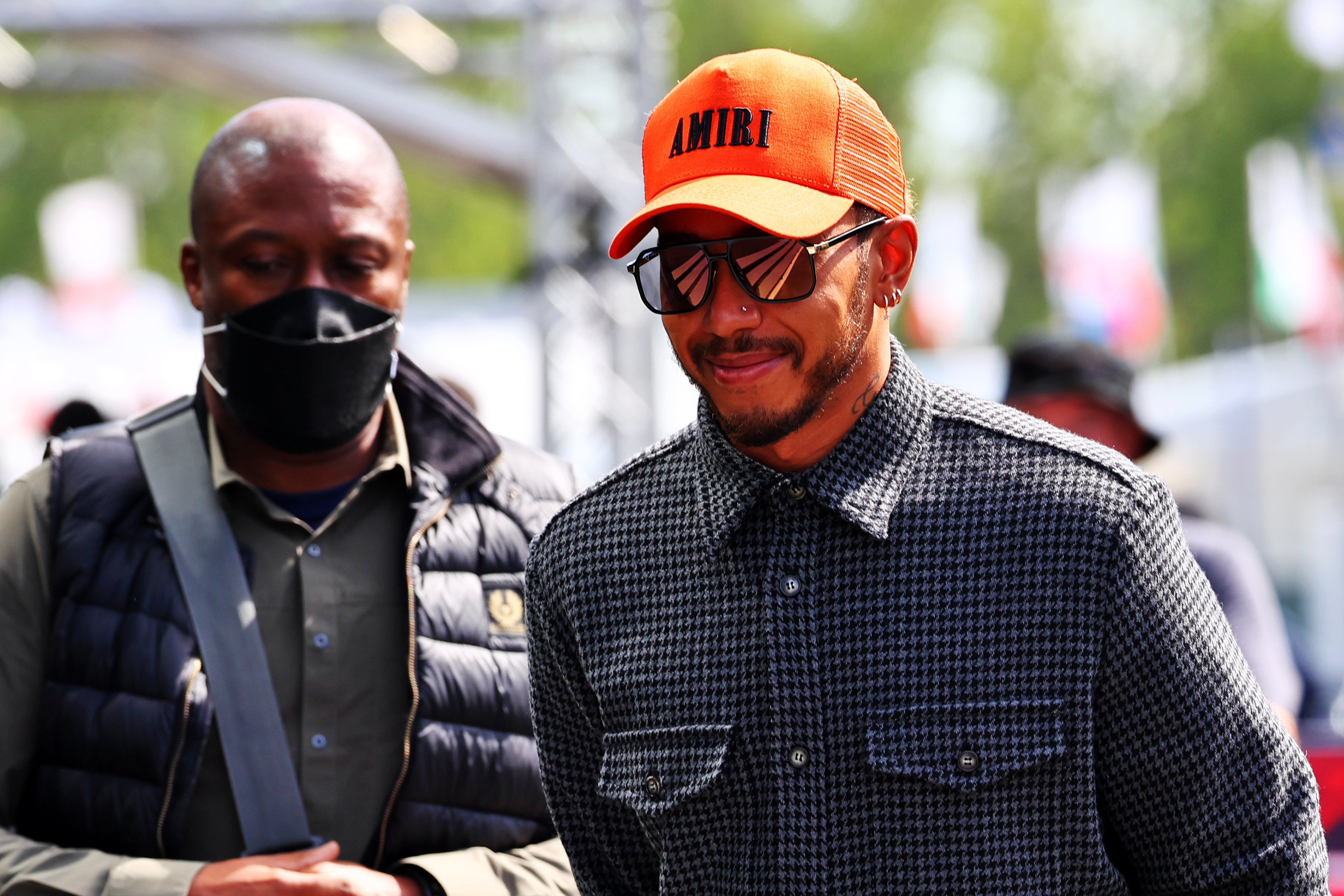 "Metallic objects, such as jewellery, in contact with the skin can reduce heat transmission protection and thus may increase the risk of burn injuries in the event of a fire," Wittich's note says.
"The wearing of jewellery during the competition can hinder both medical interventions as well as subsequent diagnosis and treatment should it be required following an accident."
In addition, the FIA says: "The presence of jewellery can slow, due to the risk of "snagging", the emergency removal of driver safety equipment such as helmet, balaclava, and overalls.
"In the case that medical imaging is required to inform diagnosis following an accident the presence of jewellery on the body can cause significant complication and delay.
"In the worst case the presence of jewellery during imaging may cause further injury.
"Jewellery in and/or around the airway can pose specific additional risks should it become dislodged during an accident and either ingested or inhaled."