Today, Formula 1 teams are well-prepared to visit an unfamiliar circuit for the first time not only thanks to their many simulation technologies, but also the amount of practice they've had over the past few seasons with new tracks popping up in increased numbers.
Sadly, this has been at the expense of some of the more traditional circuits, but whatever the reason we cannot stop progress.
Long gone are the days of turning up at a circuit, having a look around and then deciding on what downforce levels you should be running. Although I say "long gone", we were still doing that only 30 years ago and the early 1990s do not seem so far in the past, but this does show how the level of investment has transformed F1. Now, it isn't all about the cars.
Every team has a driver-in-loop simulator to play with. These allow the drivers to get a handle on the geometry of the circuit and test various set-up options, allowing teams to get a handle on the right compromise of downforce levels for Miami.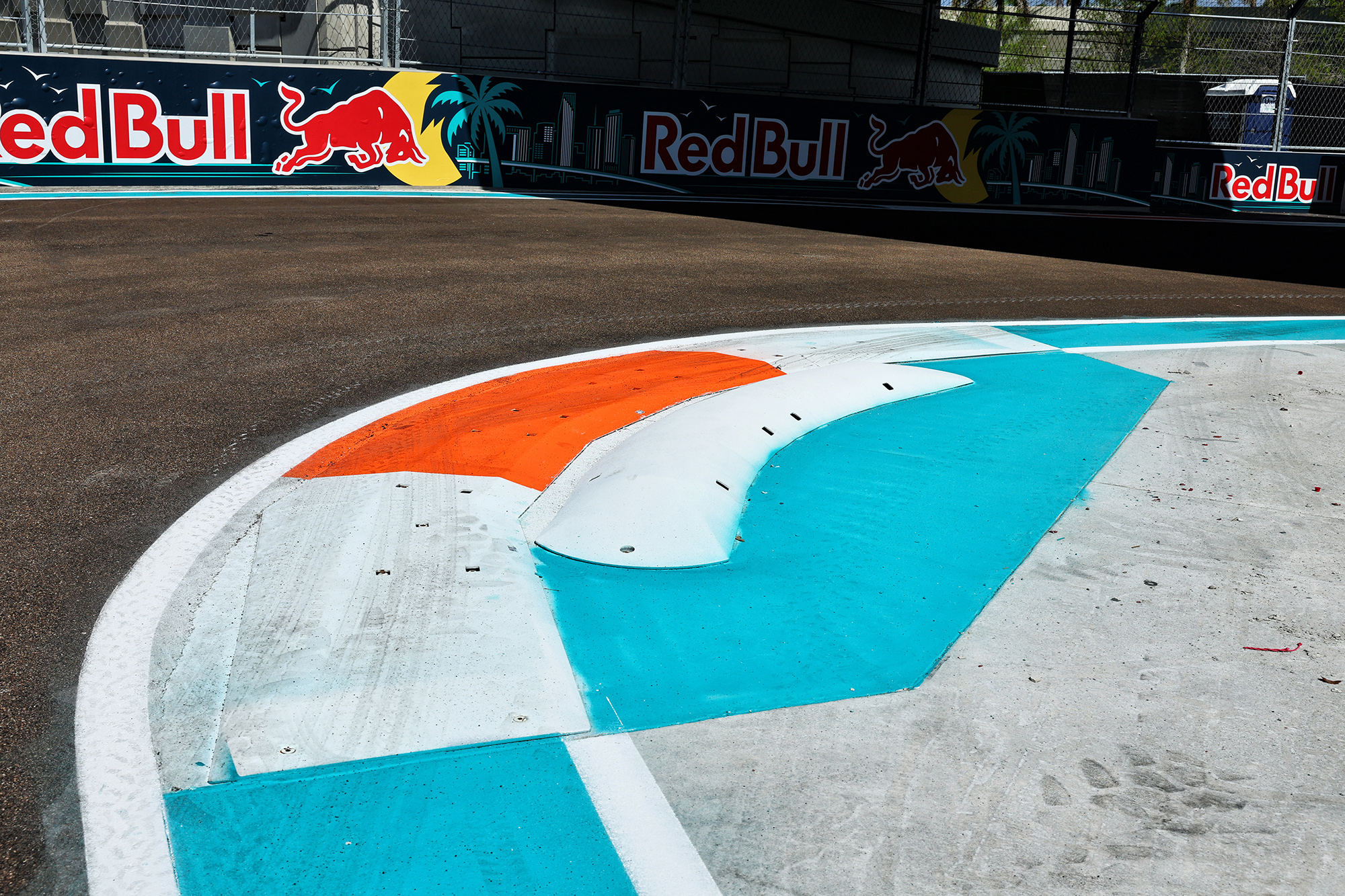 However, these tools don't really allow for the evolution of the track. Yes, you can change the global grip settings but different sections of the track improve at different rates. And no new track surface is ever quite the same as another. Here, the track surface has been pressure washed (which didn't happen in Australia) so that should reduce the time it takes for the track to get rubbered in.
Getting a better handle on the varying track surface grip levels is what the initial running is all about – the teams will gather the data and from that they will be able to decide on how they alter grip levels for different sections of track. It's never linear and as the cars run it's always changing, so to keep up with that back at base is critical to how you can evolve the cars set up from something like 3000 miles away.
As the grip builds up, normally the car will understeer more, very similar to what happens when you put on a softer tyre. More grip means the rear pushes the front more, so you need to be careful you don't head in the wrong direction during initial running. And it's very important that you don't spend too much time in the garage either with reliability problems, or dare I suggest it: accident damage. Every lap on a new track counts, both to gather data and for driver familiarity.
Also essential is the way the car rides the kerbs and then settles after the vertical input. Again, that's very difficult to simulate, especially with no prior experience of the circuit. These current cars are so stiffly sprung that a wayward ride over the kerb can simply throw you into a spin – just ask Charles Leclerc about his experience at Imola if you need any proof of that.
Adding to these problems are the fact these new ground effect regulations are still very new. All teams still have to be careful about porpoising, it could be just around the corner for those that think they have got on top of it but the main problem is that it is more or less impossible to generate an aero map that can be used in a simulator to replicate this. And the bumps that might be what sets off the porpoising won't rear their ugly head until you start driving the track.
So far, we've not seen many different examples of low-downforce rear wings. Only Alpine and Aston Martin have used rear wings that I would consider to be medium-to-low downforce by design, so it's going to be interesting to see what the teams show up with for this track. Mercedes looks like it's going in that direction. I'm pretty sure the speeds are going to be high enough to require the investment in both time and money to come up with a Montreal or Azerbaijan rear wing version.
The new Miami track is definitely an interesting one. It has very fast straights with three DRS zones and a very slow-speed section late in the lap, so it is going to be more of a downforce and drag compromise than most.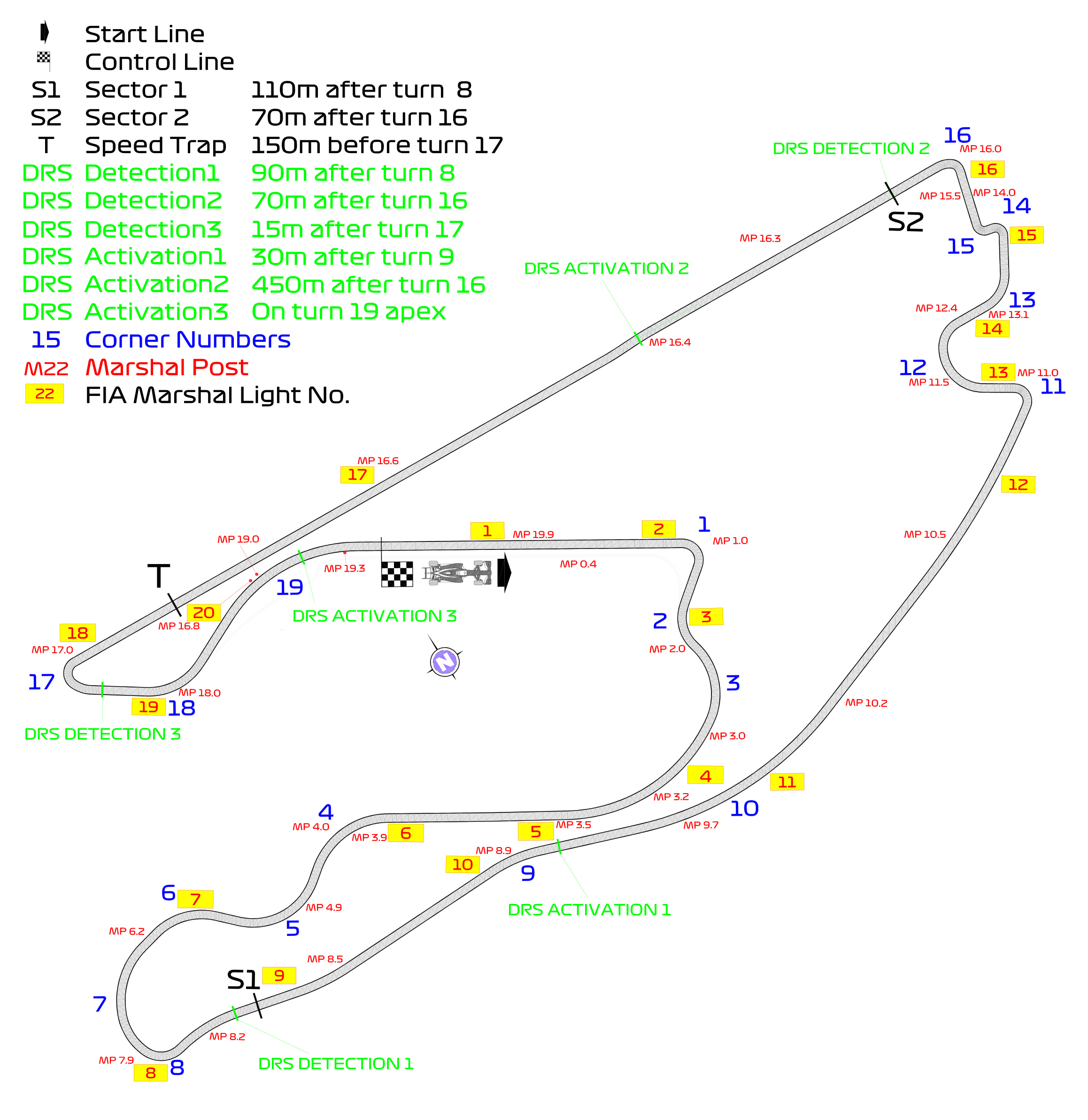 Once through Turn 1, which will be interesting on the first lap of the race as it cuts back on itself, the exit and traction are critical to the initial speed for the section from Turn 2 to the entry of Turn 7. As this will be a high-speed slalom, Turn 7-8 will be a bit more of a problem.
This double left-hander has a fast entry and then gets slower before the apex, which is always demanding with these current F1 cars. It's very easy to lock the inside front when you are cornering and braking at the same time, but react too much to that with the brake balance and it's the rear that becomes unstable under braking.
Then it is onto the first of the two long straights. Turns 9 and 10 will be flat-out kinks, with a big braking episode before Turn 11. The section from Turns 11-16 will be a bit 'Mickey Mouse'. But that's not a big problem as we are in the USA and Mickey will feel at home!
These current F1 cars are fairly big and cumbersome so for the driver they are hard work in these slow-speed changes of direction. The chicane at Turns 14-15 crests a rise, so again there will be a significant load change through that section. It will be very demanding on the rear tyres, so keeping them alive and not overheating them for the exit of Turn 16 will be critical to speed down the long straight.
From there, it's flat out down the second straight with another big braking episode before Turn 17. I would expect top speeds of something in the region of 330km/h, even 340km/h-plus with the DRS open. In Turns 11 and 17, the speed will be about 80km/h, so a speed reduction of 250/260km/h that will be all done in about 100 meters that means a huge temperature input for the brakes. Then from Turn 17 to the finish line will also be a flat-out slalom.
Turns 2-7, 9-10 and 18-19 are all very fast if not flat out. They remind me a bit of Saudi Arabia, in the sense that because of the walls they are all a bit blind so driver confidence is critical.
As I said earlier, the more laps you run during practice the more comfortable you will be when push comes to shove in qualifying. Those laps will also allow the teams to hopefully give you a car with a better balance.
There are always surprises to discover at new tracks. You can do endless preparation with simulation tools, study the data and feel you know the place inside out, but it won't be until the cars roll out for FP1 on Friday afternoon that the subtleties of the track will reveal themselves.
And those subtleties are essential – it's always the small details that make or break your race weekend.