Alex Albon and Williams showed the first signs of the true pace improvement of the upgraded Williams FW44 in Austrian Grand Prix qualifying, setting the 12th fastest time in qualifying. and coming close to earning a place in Q3.
With only 36 dry laps in practice, elimination in a wet Q1 session and then a start crash for Albon – who is currently the only Williams driver running the upgrade package owing to limited parts – the British Grand Prix weekend was inconclusive.
But in Austria, Albon made Q2 for only the third time in 11 races in 2022 and was just 0.079s off Mick Schumacher's Haas, which was the slowest car to reach Q3 in 10th place after Schumacher failed to improve on the final lap.
Albon only had one set of fresh softs for Q2 having used three sets in the first stage of qualifying. Although his first run on the used rubber was marginally quicker than his Q1 time, he set his best lap on the new tyres.
Albon's single push-lap on his fresh rubber was good, but not perfect. A rear-end snap at Turn 4 cost him a little time despite a razor-sharp opposite-lock correction that minimised the loss, but the main problem was a bigger snap-in turbulence at the penultimate corner caused by traffic in the form of Esteban Ocon's Alpine.
Albon stopped short of saying he would have made Q3 but did admit it was perhaps achievable.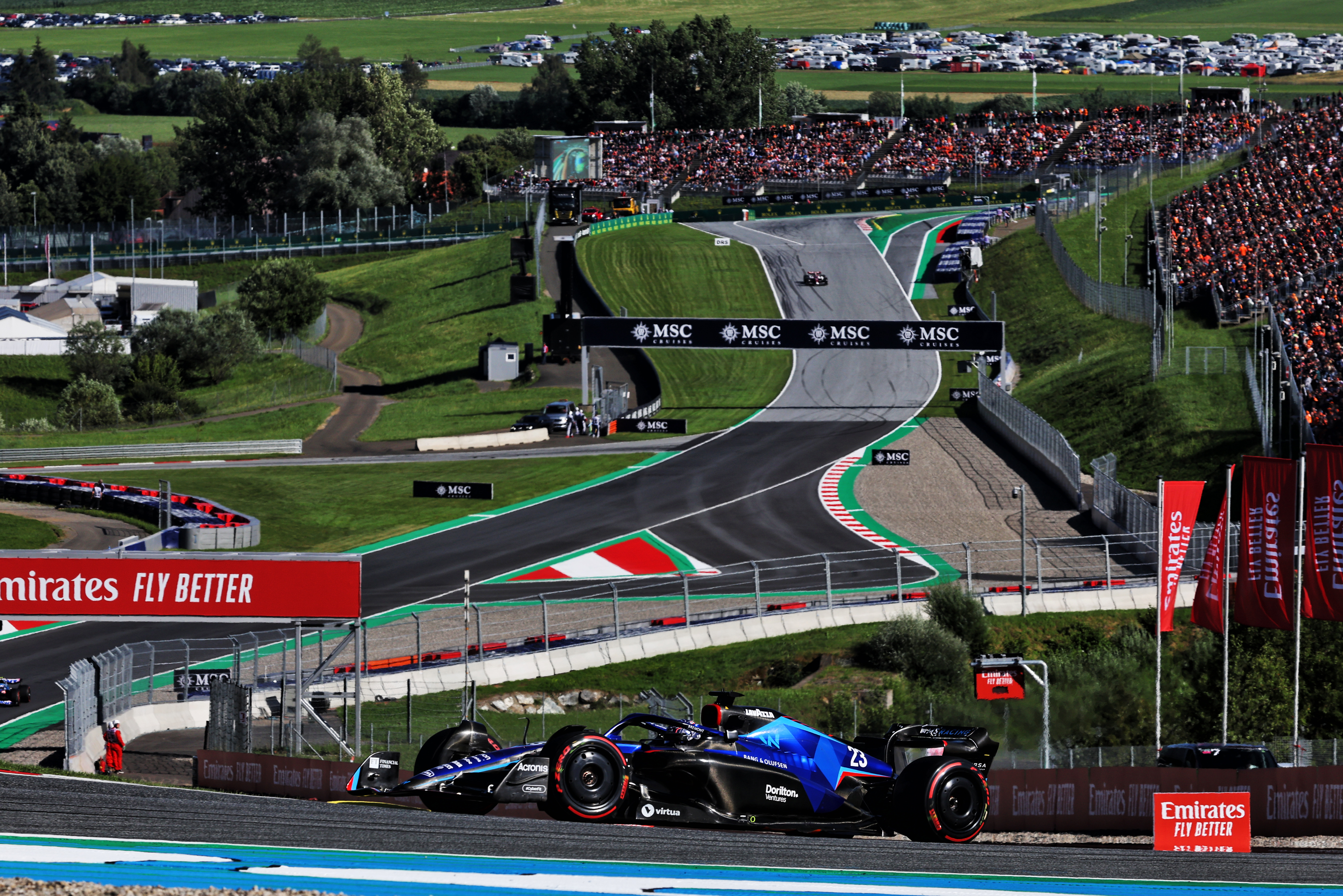 "Possibly," said Albon when asked by The Race if there was the extra pace in the car to have made Q3.
"We put three sets on for Q1 to get us into Q2. Then we put on a used set and then a new set [in Q2] and the difference in feeling is massive. Laptime-wise, actually they are quite similar, but the way you drive them is very different.
"You are always still exploring a little bit on your final lap, you're realising there are a lot different characteristics in the car when you go from used to new tyre.
"So there was a little bit, but I'm still really happy with the lap. I saw it with Charles just now into the second to last corner, even when cars let you by there's still a lot of dirty air that comes through when you go through them corners.
"So I had a huge snap in the last corner, we had a snap in Turn 4."
Albon was just under half-a-second faster than Latifi's old-specification car in Q1, albeit after having to be cautious on his final run after he lost his second-run lap time to a track-limits infringement.
While Latifi has generally been well off Albon's pace in qualifying, it's reasonable to conclude that the first hint of a Q3 challenge from Williams is thanks to gains from the upgrade package.
At Silverstone last weekend, technical director Francois-Xavier Demaison stressed that the big gain was in the balance of the car and evening out its performance over a wide range of corners. In particular, the car had struggled for grip in slower corners.
Albon suggested the car was more tricky to drive, but benefitted from extra aerodynamic load. It also continues to be strong on the straights, with Albon setting the second-fastest time in the main speed trap in qualifying at 320.2km/h, just 0.2km/h slower than pacesetter Sergio Perez.
He was also cautious about saying conclusively the upgrades had made the car a Q3 threat, especially given the Red Bull Ring is a track that has suited Williams in recent years.
"It's hard to say truthfully," said Albon when asked if the improved performance was down to the upgrade.
"Historically, Williams has gone well here, so it does put us in a good place. We do have good straightline speed, which also helps us.
"But I do think the aero package is obviously bringing something. If you look at it now, it's a completely different car to what we've had before. It gives us a lot of scope to improve as well, it's a good pace to keep it developing.
"And feel we've got the early stages of [understanding] the new characteristic of the car and now we need to explore it really to get on top of it.
"I only see it getting better the rest of the season."
Albon is also hopeful of carrying good pace into tomorrow's sprint and Sunday's grand prix.
While only having one free practice session before qualifying means the team is unsure of its long-run pace, which will be evaluated tomorrow morning, Albon revealed that changes made to the car before qualifying were focused on improving its race performance.
"I'd actually say from free practice to qualifying, the set-up change we did do was actually more to suit the race car than the qualifying," said Albon.
"We targeted more race pace than qualifying pace, so that's a good thing to have and hopefully that will put us in a better position for tomorrow."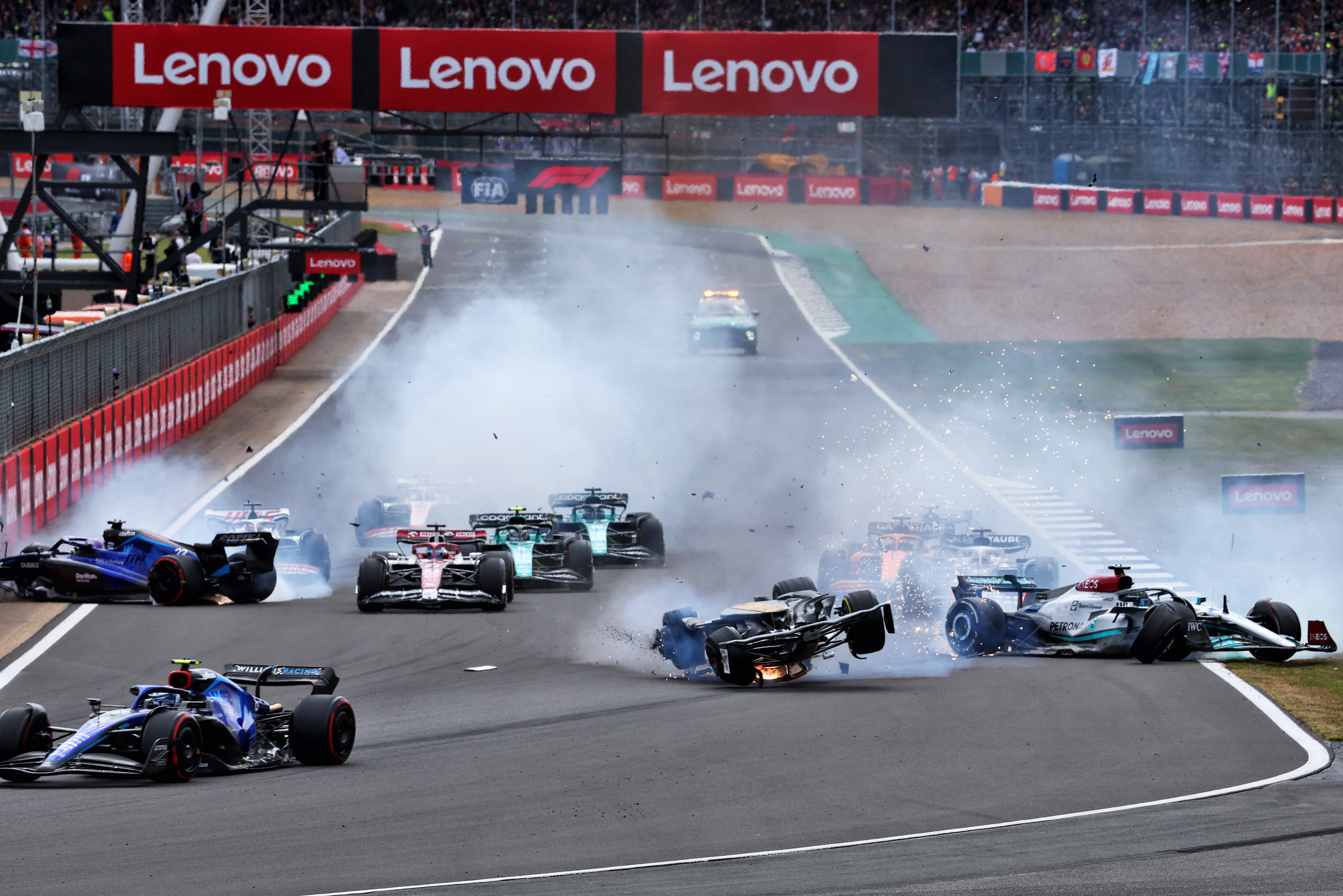 Albon confirmed that he's not feeling any major after-effects from his British GP start crash, when he was turned nose-first into the pitwall after being rear-ended by Sebastian Vettel then collected by Esteban Ocon's Alpine at Abbey.
He was taken to Coventry Hospital for checks but released that evening and had no problems during Friday's running in Austria.
"I feel OK," said Albon. "I was a little bit sore and I still am a bit stiff but once the adrenalin gets going and the body gets warm you are flying.
"We're just making sure that we're doing the right things. Every day has just got better since the crash. We'll see, maybe it will feel a little bit sore tomorrow, but definitely good enough to race.
"It's a nice thing that Austria was the next track we go to. If it was Singapore or whatever then it would be a different story."