Both Mercedes in the wall in Austrian Grand Prix Q3 in separate accidents was a bigger story even than it might have been, given that the W13s were actually on the pace at a track where that wasn't expected.
"As a team that was maybe our best qualifying of the year in terms of pace but with the worst outcome," summarised George Russell of a session that ended with two significantly damaged cars.
Neither Lewis Hamilton (who didn't set a representative Q3 time at all but had gone third in Q2, just 0.1s off Max Verstappen who later secured pole) nor Russell (whose best Q3 time was fifth fastest) had any explanation other than they made errors in both cases.
Russell called it a 'mistake' when pushing hard and had no further insight into his final turn off. "I could have been fourth, I think. I was a tenth up and I thought there was an opportunity for third, though maybe not as it later turned out. But Lewis was doing a phenomenal job [before his crash]. He was absolutely flying."
In Q2, both Mercedes did a push/cool/push sequence, a giveaway of the car's usual reluctance to switch the tyres on fully on the opening lap. This means being fuelled accordingly of course so inevitably there will be a small laptime penalty to those cars able to do the time on the first lap, which both the Red Bull and Ferrari could.
It had been a similar story on the restarts at Silverstone where Mercedes estimated that its first lap on cooled tyres was around 2s off its ultimate potential, compared to just 0.5s for the Ferrari and nothing for the Red Bull.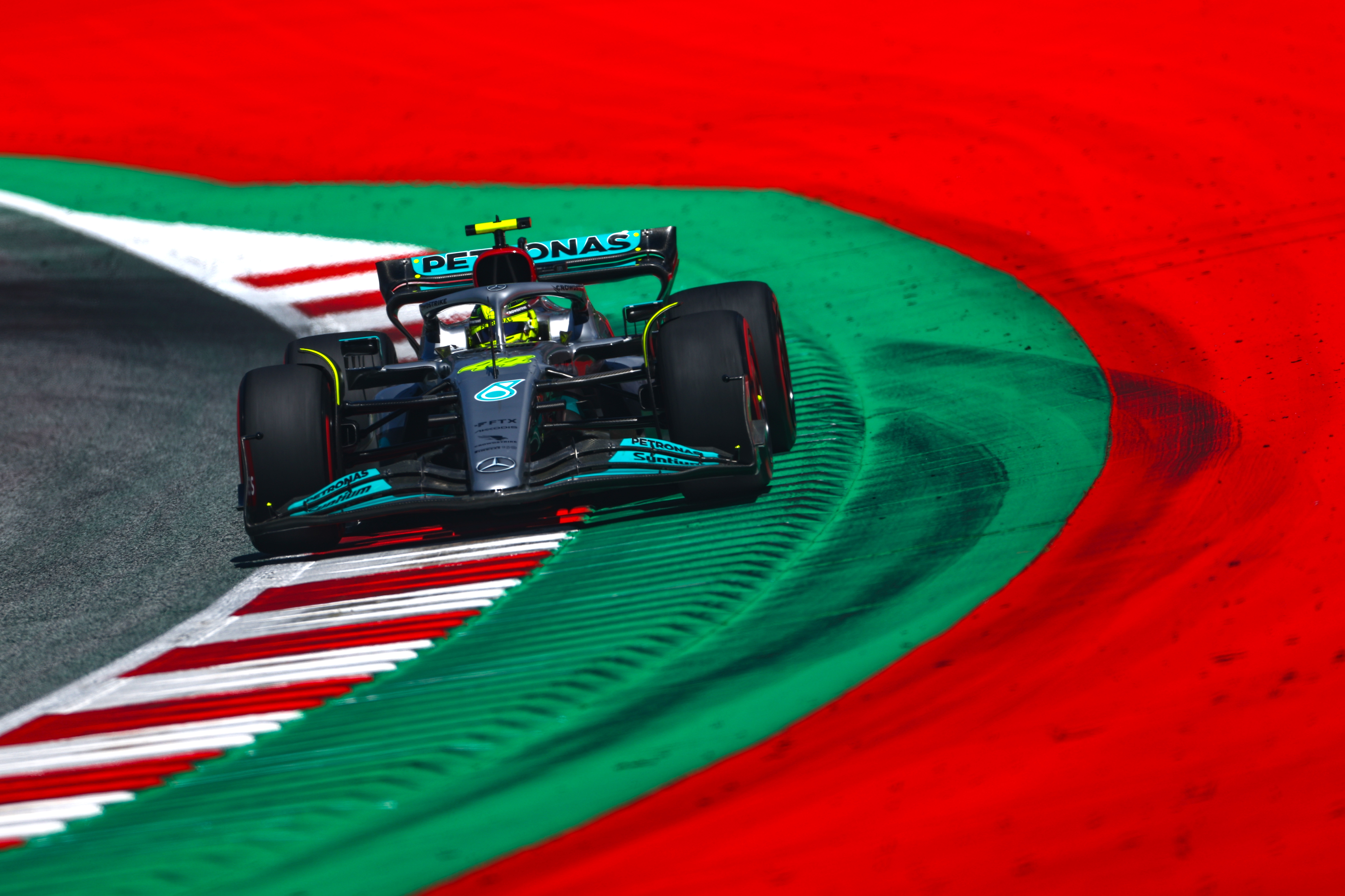 The same gentle tyre usage quality that can give the car good end-of-stint pace is what can compromise it in qualifying. Hamilton's Q2 lap came at the end of that three-lap sequence and it put him 0.188s adrift of Verstappen and 0.222s faster than Russell, who did his time on the first lap. Inevitably, it leads to speculation that tyre temperatures on the first push laps may have contributed to the Q3 accidents but at the time of writing the team could see no indication of that.
"I'm incredibly disappointed with myself and so sorry for the team," said Hamilton. "Everyone worked so hard to put this car together and I never like to damage it. We were fighting for the top three, I think. I don't have an answer for it. I lost the back end in Turn 7 and that was that."
Hamilton's qualifying ends in the barriers 💥😖#AustrianGP #F1 pic.twitter.com/vue7GDQYJm

— Formula 1 (@F1) July 8, 2022
The oversteer moment came just after he turned in to the left-hander and at that speed the amount of track space used up to correct it simply ran him out of road and into the gravel. It might be significant that he was turning across a cross-wind at that point of the track, which would be more of a tailwind the further into the corner he got.
There may have been a wind element to Russell's later accident at the final corner, which came as the car turned into a headwind. Both a tailwind or a headwind will induce oversteer, albeit for different reasons. In the former case there is just not enough downforce acting upon the rear wing. In the latter the front downforce increases too quickly for the rear end to be able to keep up.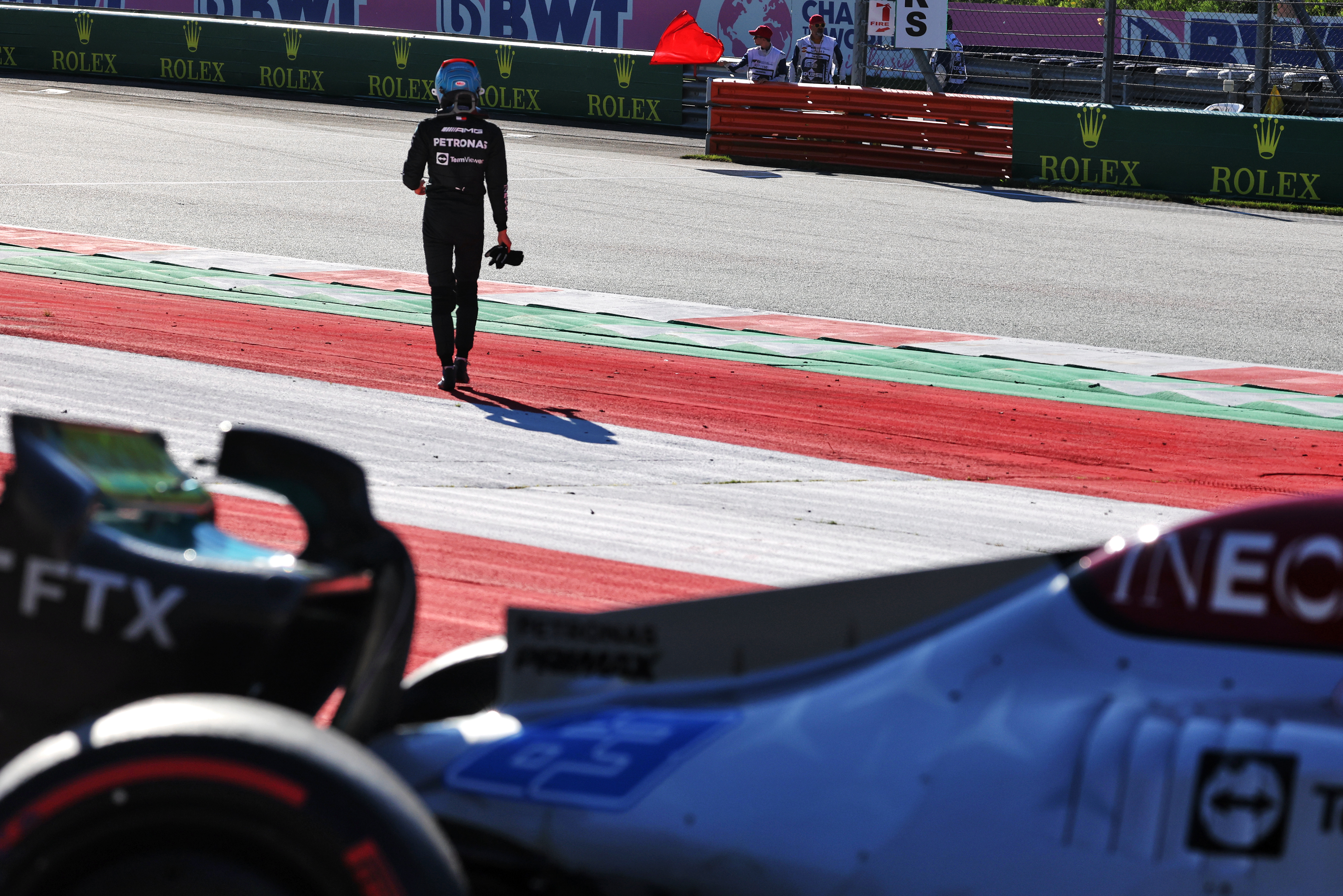 As The Race's technical expert Gary Anderson comments, "With these 2022 regulation cars – which feature a bigger exit area around the diffuser, a beam wing generating rear downforce, and a rear wing that's more or less the same size as last year's – you will lose more rear downforce than the cars did last year in a tailwind."
To be clear, neither driver was making this excuse but it could still have been a contributing factor. As could the car's tyre usage. "We tend to be stronger in races than in qualy," pointed out Russell (who may start the sprint race fourth if fourth-fastest Sergio Perez receives a penalty after being investigated for exceeding track limits on the Q2 lap that got him into Q3). "So we're definitely in the fight."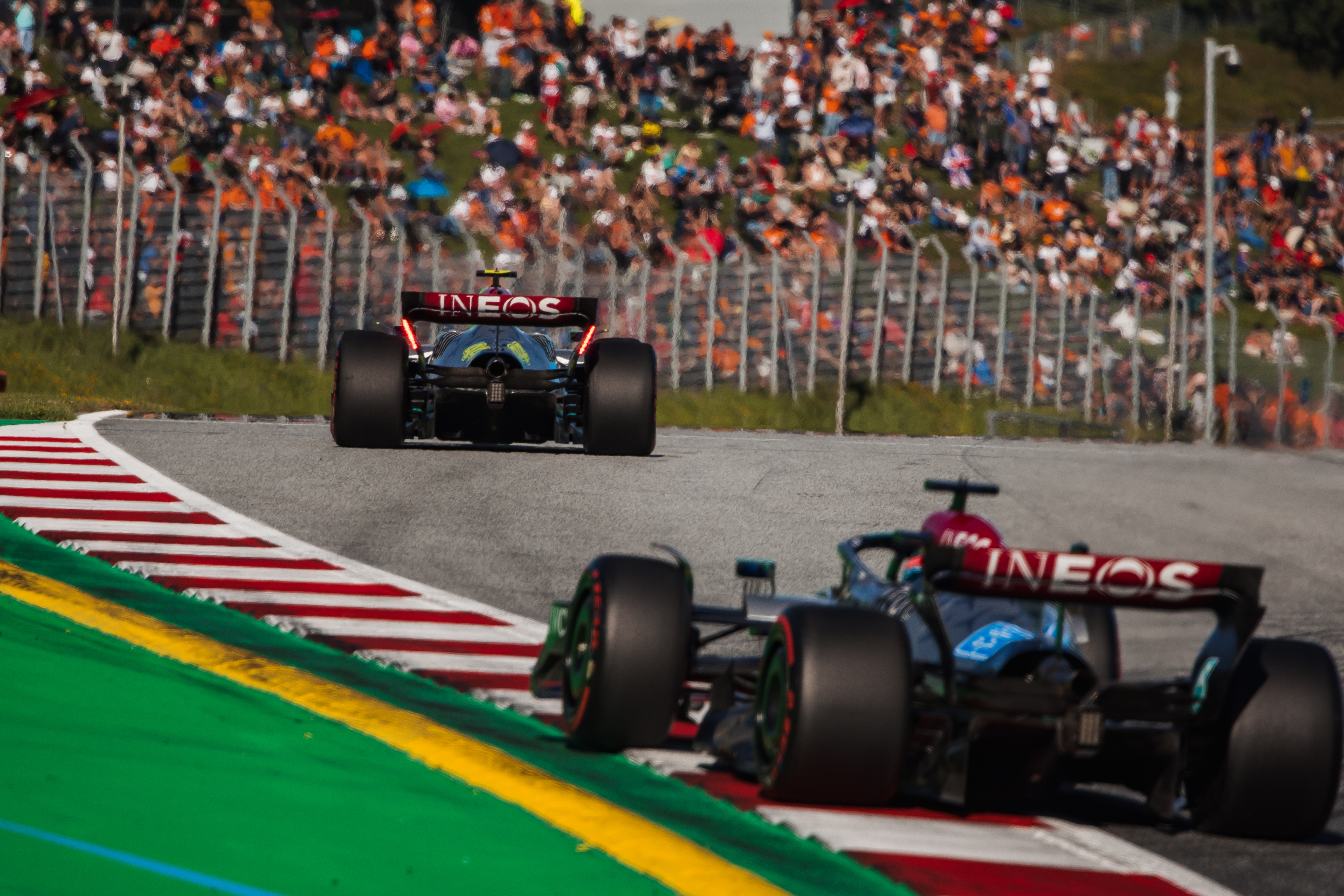 "I'm encouraged to see our performance," said Hamilton. "We weren't expecting to be as close as that so that's a huge positive. But I'm quite far back. I don't know what's possible from there but we have a sprint race in which to make progress for our grid position on Sunday."
"They shouldn't beat themselves up," said Toto Wolff, "because of this situation of crashing out. We've given them a car that wasn't on par for 10 races in a row. Now we're starting to come to terms and we're able to drive in front and then it can happen that you just lose the car. I'd rather have a fast car and a qualifying like this, than not having the pace to be in the top four."