Honda has been using an upgraded battery since the Formula 1 summer break that has yielded better engine and car performance.
F1 engine manufacturers were allowed to introduce one change of specification between the end of the 2020 season and the end of the 2021 season.
The Japanese manufacturer overhauled its engine design for 2021 and started the season with a heavily revised internal combustion engine.
However, Honda started the year with the 2020-specification battery, known in F1 as the energy store.
As it had not yet changed that component's specification during the permitted period, it has been allowed to upgrade it during the season.
Ferrari is planning something similar with its own upgrade within the energy recovery system, likely to be the battery as well.
Despite being used by Max Verstappen to score victories in Belgium and the Netherlands, Honda's upgraded component has been kept secret until now.
The first sign of its existence came at Zandvoort when Red Bull's Sergio Perez had a set of engine component changes after qualifying.
Unlike Verstappen, Perez had not switched to a fresh power unit – including the new battery – at Spa.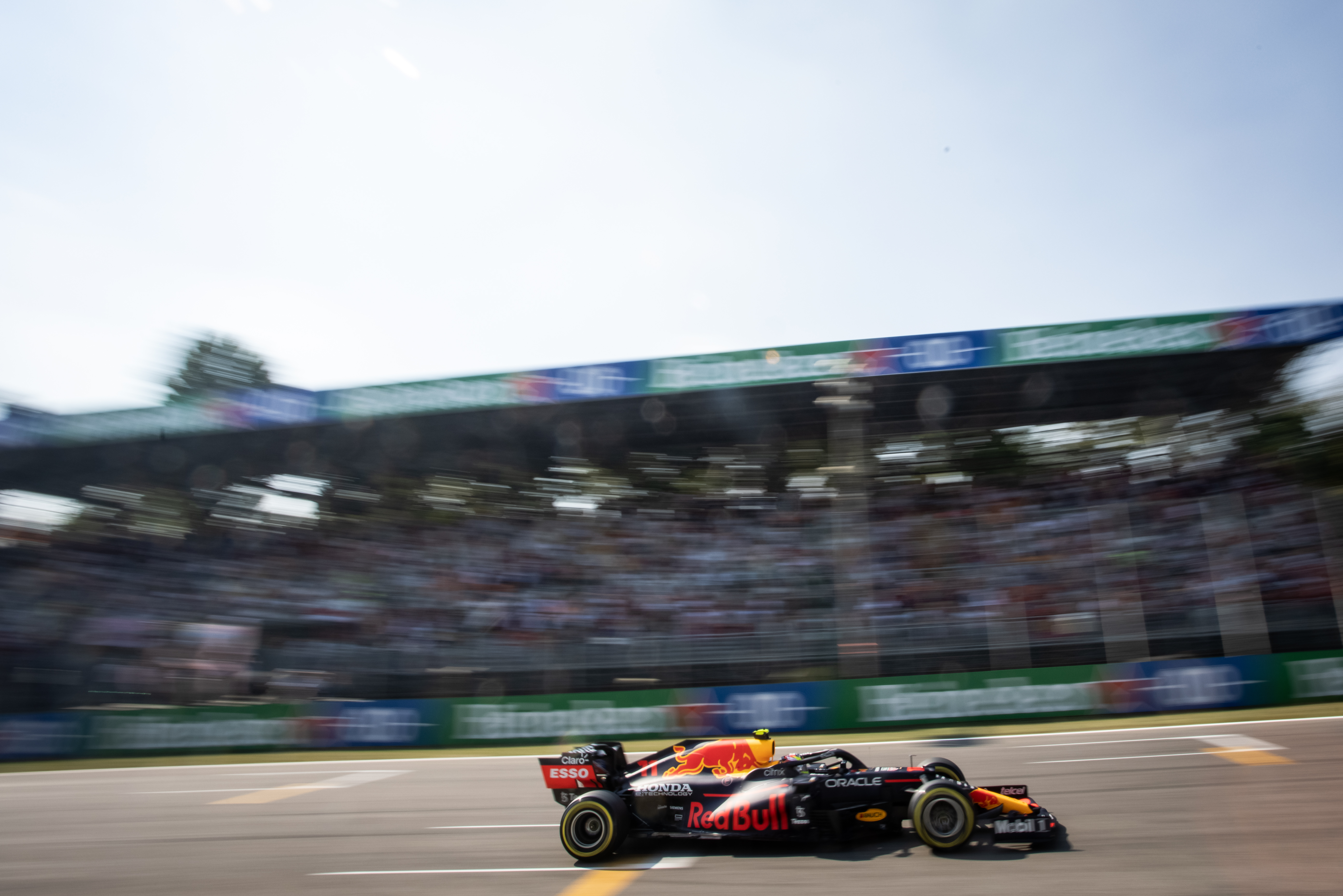 But when Red Bull and Honda opted to change all his engine components after a poor qualifying performance at Zandvoort, a strategic decision to get the associated grid penalty out of the way at a lower cost, that meant switching from the old-spec battery to the new one.
Perez had to start from the pitlane as a result, because parts can only be changed in parc ferme conditions without punishment if they are of the same specification.
The same thing happened to AlphaTauri driver Pierre Gasly one week later at Monza.
Honda's new battery has taken years to develop and is believed to be the first major technology change for the manufacturer in this area since 2015.
It is said to give improved power unit performance and a "significant" reduction in weight, which contributes to greater chassis performance because it allows for better weight reduction.
The battery was originally scheduled to be introduced in 2022 as part of a brand new Honda power unit.
But that new power unit was fast-tracked and created for 2021 because Honda is leaving F1 at the end of the season.
It has taken longer to ready the battery element of that power unit though, hence it took until after the summer break to be utilised.
"This new energy store has been developed in a project that has taken several years, with an aim to combine improvements in energy efficiency with significant reductions in weight," said Honda F1's head of power unit development Yasuaki Asaki.
"In what will be the company's final season in the sport, Honda F1 has managed to introduce the new ES – fitted with a lighter, low-resistance, highly efficient and ultra-high power battery cell – just in time for the start of the second half of the season.
"In order to achieve the ultimate goal of defeating Mercedes and winning the championship before leaving F1 at the end of the 2021 season, we recognised the need to enhance performance. As such, the development plan for the new ES was brought forward substantially from the original goal of 2022 to introduction during the 2021 season."