The Losail circuit's pitlane entry will be changed "dramatically" for Formula 1's first Qatar Grand Prix.
Qatar has been added to the 2021 calendar ahead of a 10-year deal beginning in 2023. It will be absent next year because it is hosting the 2022 FIFA World Cup.
The Losail International Circuit is expected to be a temporary host in lieu of a new facility unless it is significantly altered, as it has been built for motorcycle racing.
It has hosted MotoGP since 2004 with the only major single-seater racing to take place at the track being the short-lived Grand Prix Masters series in 2006, and the GP2 Asia winter series three years later.
The entry to the pitlane on the normal layout begins quickly after the final corner. FIA F1 race director Michael Masi says that is being changed "completely" although the new layout is not yet known.
"What was the pitlane entry for bikes will change dramatically," said Masi.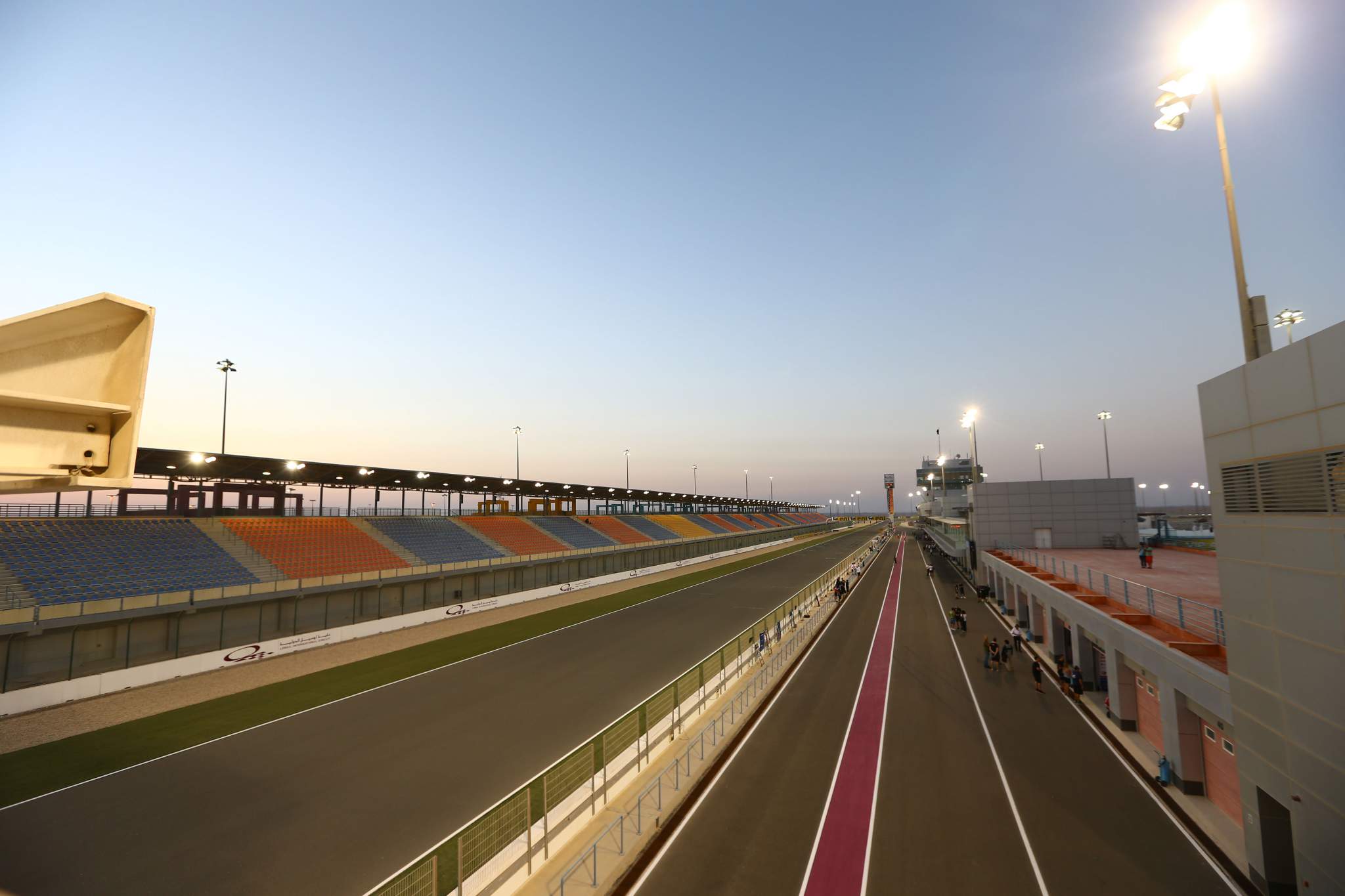 "That work is nearly completed. I'll head there again next weekend, prior to Austin, to have a look, but nearly all the works have been completed.
"There's a number of double kerbs that have been installed.
"The circuit is ostensibly a bike circuit, so apex sausages, so people don't cut corners on the inside, and double kerbs on exits [have been added].
"There's a significant number of barrier upgrades with regards to TecPro tyres around the entire venue.
"Pitlane entry's probably the biggest actual track change."
Losail has few slow corners, plenty of run-off, and is expected to be punishing on the front tyres.
The reaction to its addition to the 2021 calendar has been poor, with many criticising the layout and how unlikely it is to facilitate good racing.
Several tracks on the F1 calendar are used by MotoGP as well although they have tended to be designed for car racing and then adapted to be usable by bikes as well – such as Silverstone, Red Bull Ring and the Circuit of the Americas.
Losail is the first time F1 has switched to a track built for bikes, which is why the FIA has had to pay close attention to what revisions need to be made.
"There are big run-offs and that there but obviously the big parts have been safety requirements for bikes," explained Masi.
"When it comes to TecPro barriers, things like that is of a very different ilk in the MotoGP or the FIM world.
"So it's been trying to adapt in a relatively short period, which is the other part that we need to consider – that we're not talking about a huge period of time.
"The main one has probably been the pit entry from that side, but garages, paddock space and things like that were all fine.
"From a circuit end, I think it'll be a good little venue for this year."