Lewis Hamilton may have converted 11th on the grid to fifth in the Turkish Grand Prix, but his frustration with Mercedes was clear over team radio in the closing laps after it brought him in for a pitstop he was sure was unnecessary.
He'd wanted to go right through the damp race without a pitstop, and was running third on that strategy.
Mercedes was sure he was going to get swallowed up by cars on fresh tyres, and that it was being proactive by bringing him in.
Who was right? Here are our writers' snap verdicts:
Hamilton should've overruled Mercedes again
Scott Mitchell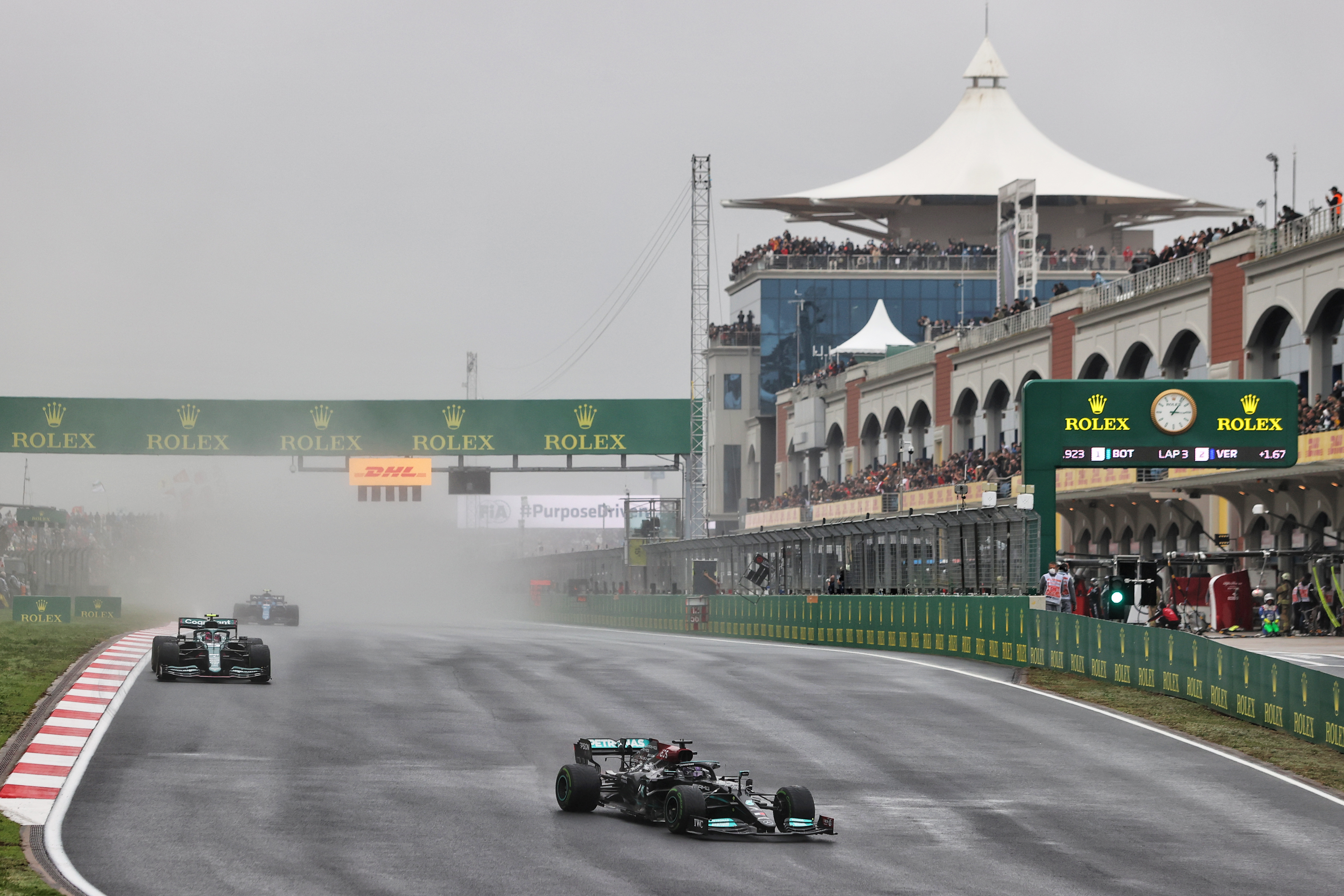 Once Hamilton had overruled Mercedes the first time they should have stayed committed to the worn intermediates and the no-stop strategy.
Mercedes wanted to pit Hamilton after those ahead of him all stopped. In hindsight it could argue Hamilton should have agreed then.
But Hamilton was right to overrule Mercedes here as he's the only one who could judge how well the worn inters were working and could hold on.
His pace looked good in the middle sector, which was offsetting the loss elsewhere. In these conditions, wet-to-dry, it's the driver's call. The opposite to what we saw in Russia, dry-to-wet.
Hamilton had judged that pretty well, and was on for a possible third but fourth or fifth at worst.
The window to change to inters was earlier and Mercedes missed it, so ended up paying the price now for being in no-man's land.
Of course it's a completely different situation if Hamilton's tyres were going to go the way Esteban Ocon's did. Maybe Hamilton was on an absolute hiding to nothing. I certainly don't see this as a no-brainer.
But if Mercedes was going to play it ultra-safe, that move was to stop him earlier – so I just think once that was out of the question, committing to the no-stop was worth doing.
Ocon showed Hamilton was right
Edd Straw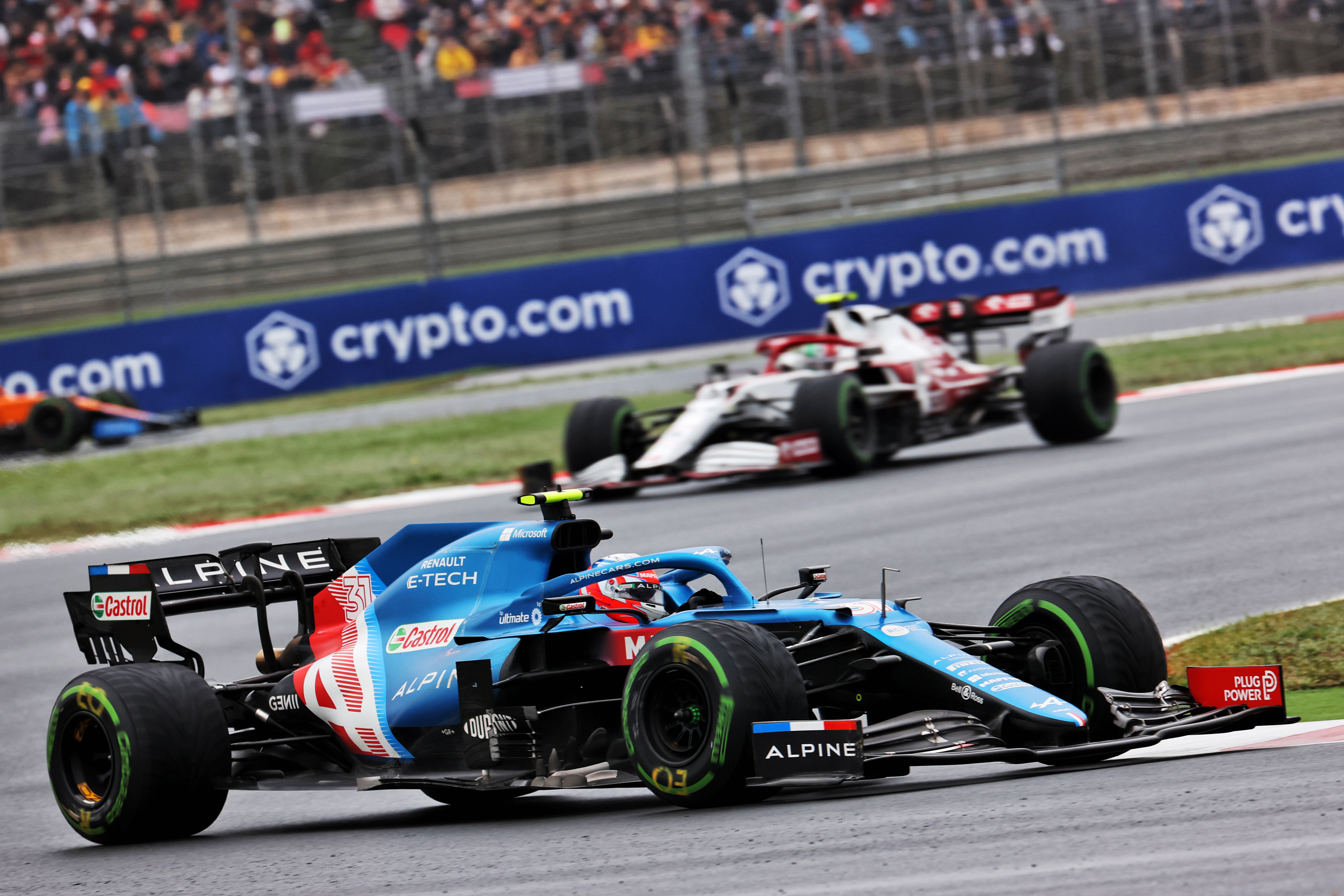 Esteban Ocon showed that the strategy of going to the end on a starting set of intermediates could work.
He ran 12th before the pitstops and finished 10th – just – so it added up to a net gain of two places and he was under more immediate threat than Hamilton was at the point Mercedes pitted.
While different cars use the tyres at a different rate, that's a useful yardstick. So for Hamilton and Mercedes, it was all risk vs reward. Effectively, Mercedes opted for a certain fifth whereas the upside of staying out was potentially third with the risk of slipping to fifth anyway.
The graining risk was well known so it was a very conservative move but likely one that was done to avoid a puncture or a complete nose-dive. The awful state of the tyres of no-stopping Esteban Ocon perhaps validate those fears, but the Alpine driver was able to make it work.
However, unless Mercedes had serious concerns about the integrity of the tyre through wear, which currently there's no indication of but that could come to light later, it initially appears an overly cautious move that cost vital points.
The wrong move but such a tough call
Mark Hughes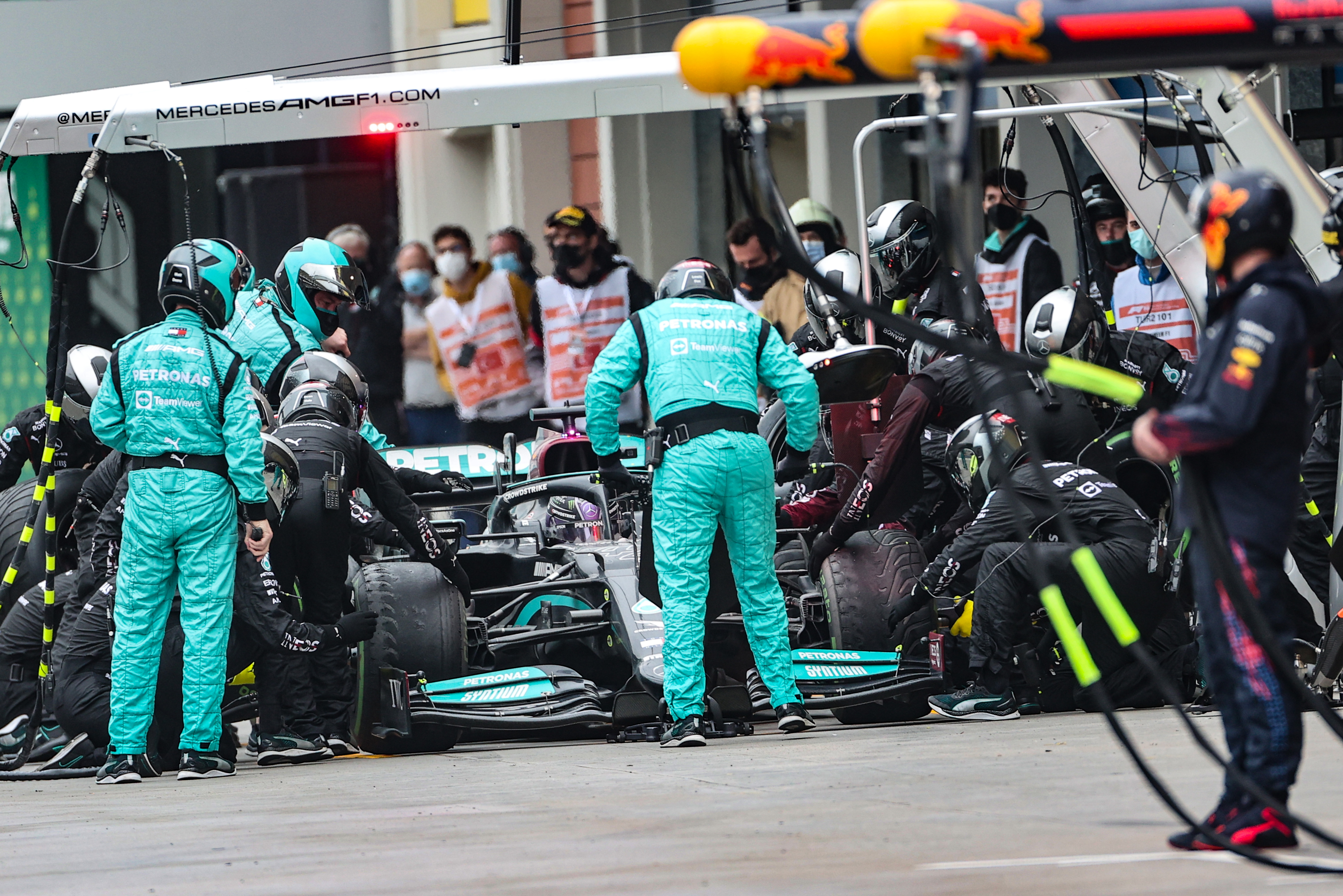 In hindsight, it was wrong of course. What didn't seem to be factored into the maths of the situation was how much graining Hamilton would get on new inters – thereby preventing him from taking Charles Leclerc and Sergio Perez and getting back to third.
Mercedes worried that leaving it any longer would've meant Pierre Gasly would have got Hamilton.
The sums said one thing, the feeling in the car another. It was like the situation at Sochi but this time the team didn't have that vital extra bit of info that the driver didn't. Then it was obvious to them, here it was a trickier call.
All these calls are weighed very heavily with the championship dangling in the balance. So easy to get it wrong, when there are variables that can't be accurately called.
It just ended up as indecision
Gary Anderson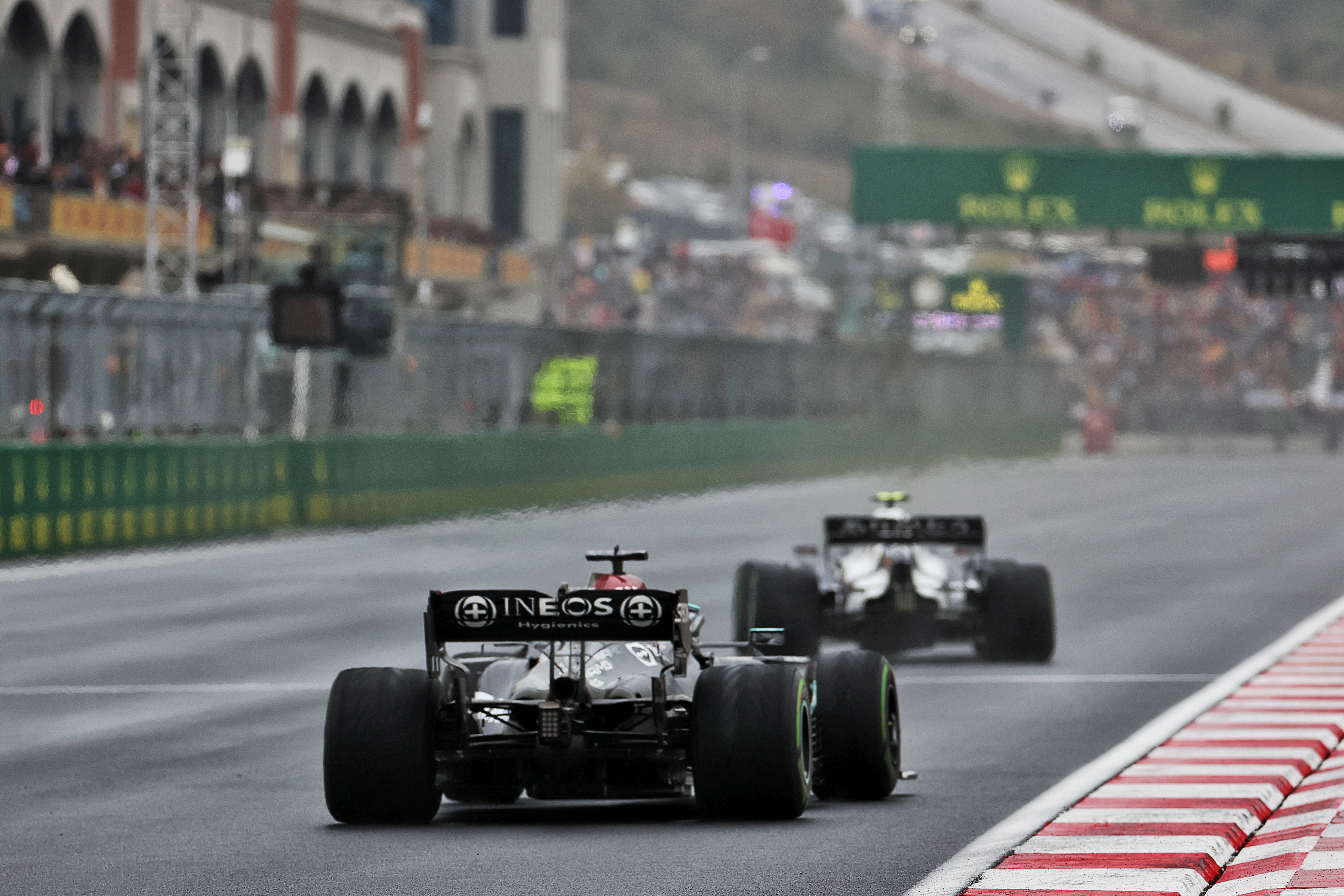 Tough decisions on the strategy today. Mid-race I felt that for someone at the back slicks were worth a shot. Sebastian Vettel tried it on lap 38 and it failed so that showed everyone that unless the sun came out slicks were not going to be a possibility.
In the situation Hamilton was in on lap 50 running third with roughly a 10s gap to Leclerc, who had pitted only two laps earlier, I would have thought leaving him out would have been a better option.
Yes, Leclerc would probably have caught him but passing on the track is a lot more difficult than being passed whilst you are sitting in the pits.
Pitting earlier when Mercedes first made the call around lap 42 would have been more in line with everyone else and Hamilton would have been in line with what his main opposition – Verstappen – was doing. But he felt he was able to survive on his original tyres.
From there on in there seemed to be a bit of indecision as to what was best.
This shows Mercedes doesn't really think it's the underdog
Valentin Khorounzhiy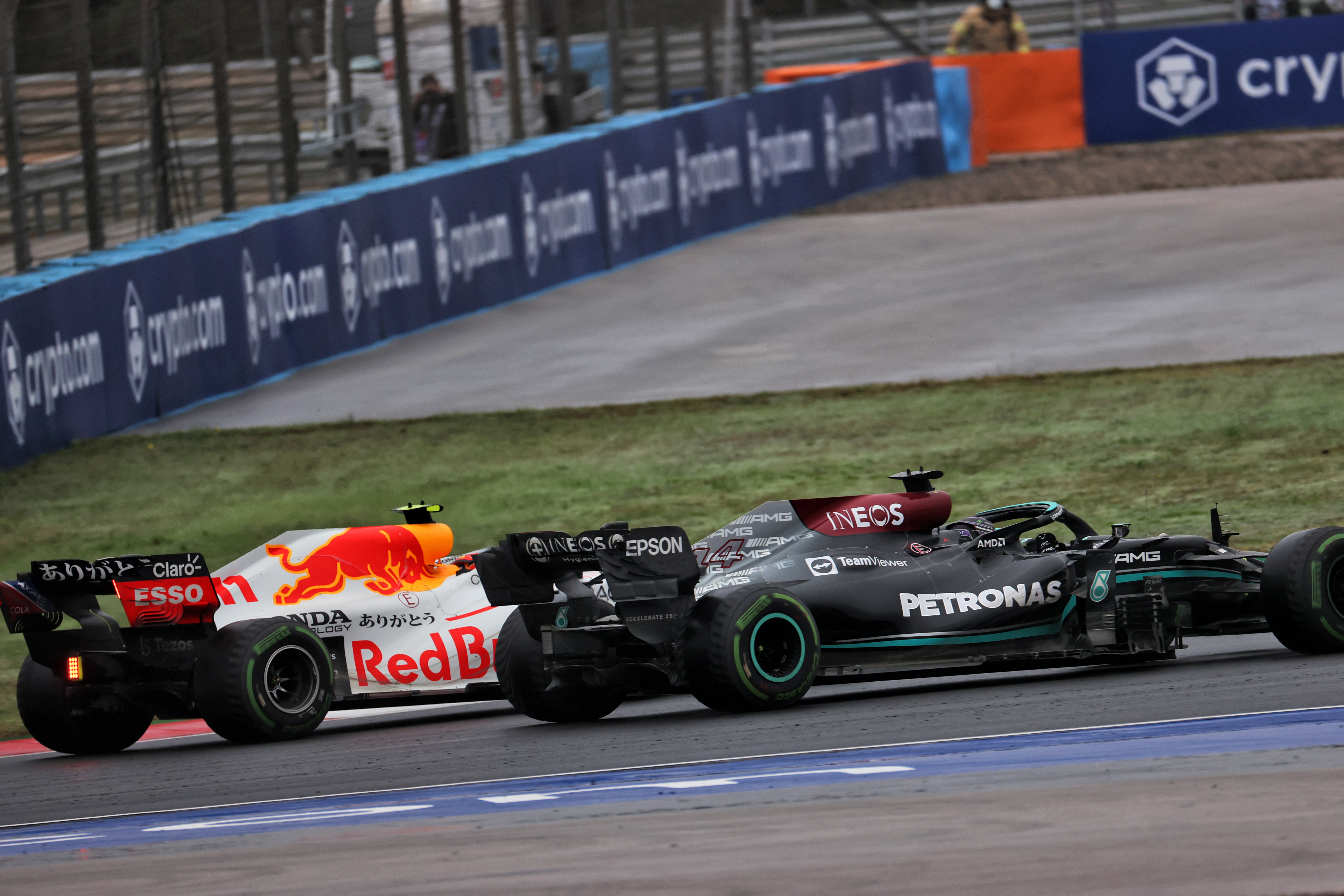 For all the Mercedes camp's claims of Red Bull's pace edge and endless upgrades, this was not a call you make if you actually genuinely believe your car is slower than that of your nearest title rival.
Forget the actual merits of the call itself – to my untrained eye it looks quite bad, but I understand the logic behind it.
But the logic is a very conservative one, and it's one of a team that clearly believes it isn't desperate for the points that gambling on a no-stopper could've, and probably would've, delivered.
The risk of a bigger points loss and presumably the fear of the used tyre set somehow creating a non-score were clearly given more weight.
And, ultimately, that's fine – as long as we're spared the underdog rhetoric going forward. No reason to believe it now.
A decision from Mercedes' comfortable margin days
Matt Beer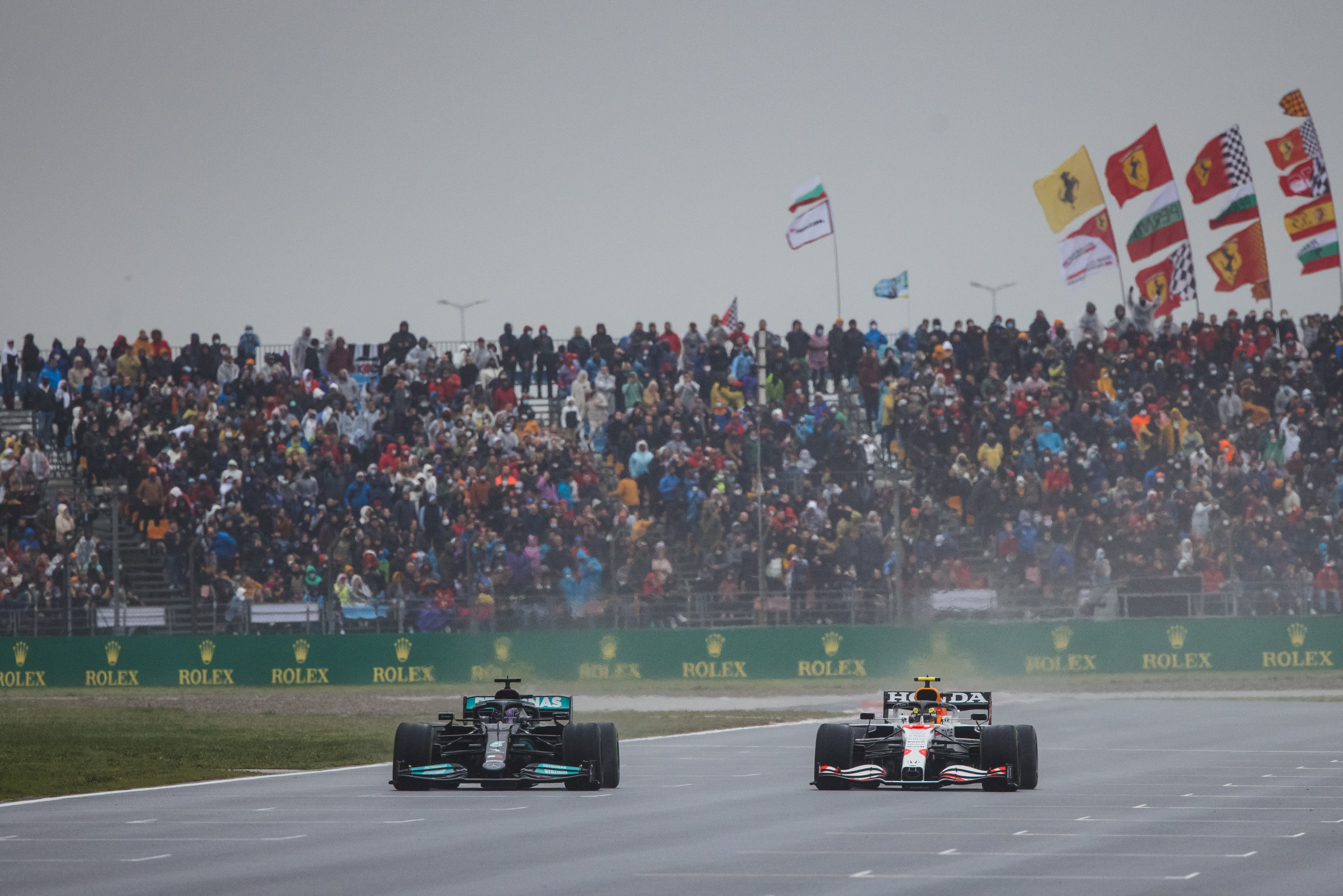 I'm going to be slightly more generous to Mercedes than my colleague Val and argue that this is more a sign that Mercedes isn't quite out of its mindset from its dominant days than that it still thinks it has that pace.
But I totally agree that this was a decision that you would make if you felt caution was the better option, rather than a decision you make if you're scrabbling for every point and need to take some punts to make sure you beat a faster package.
This was a weekend where Mercedes could've had a Hamilton led 1-2 with Verstappen third at best, and come away with a bolstered points lead. Based on form across the season, it can't assume it will have many more of those this year.
The engine change – which still has some elements of mystery around it – made a Hamilton victory highly unlikely, but this still counts as an opportunity missed.