Saudi Arabian Grand Prix qualifying was another day of ridiculous drama in the 2021 Formula 1 world championship fight.
Lewis Hamilton had a scare when he was summoned to the stewards over two different potential offences in final practice, and went into qualifying not knowing if he would get a grid penalty.
He escaped with a reprimand for impeding Nikita Mazepin and the separate yellow flag offence turned out to effectively be an officiating error.
But not long after Hamilton's scare was resolved it was Max Verstappen in trouble as the Red Bull driver crashed at the final corner of his last qualifying lap when on course for pole.
Our writers give their snap takes on Hamilton and Verstappen's fortunes on Saturday in Jeddah:
Hamilton was lucky
Edd Straw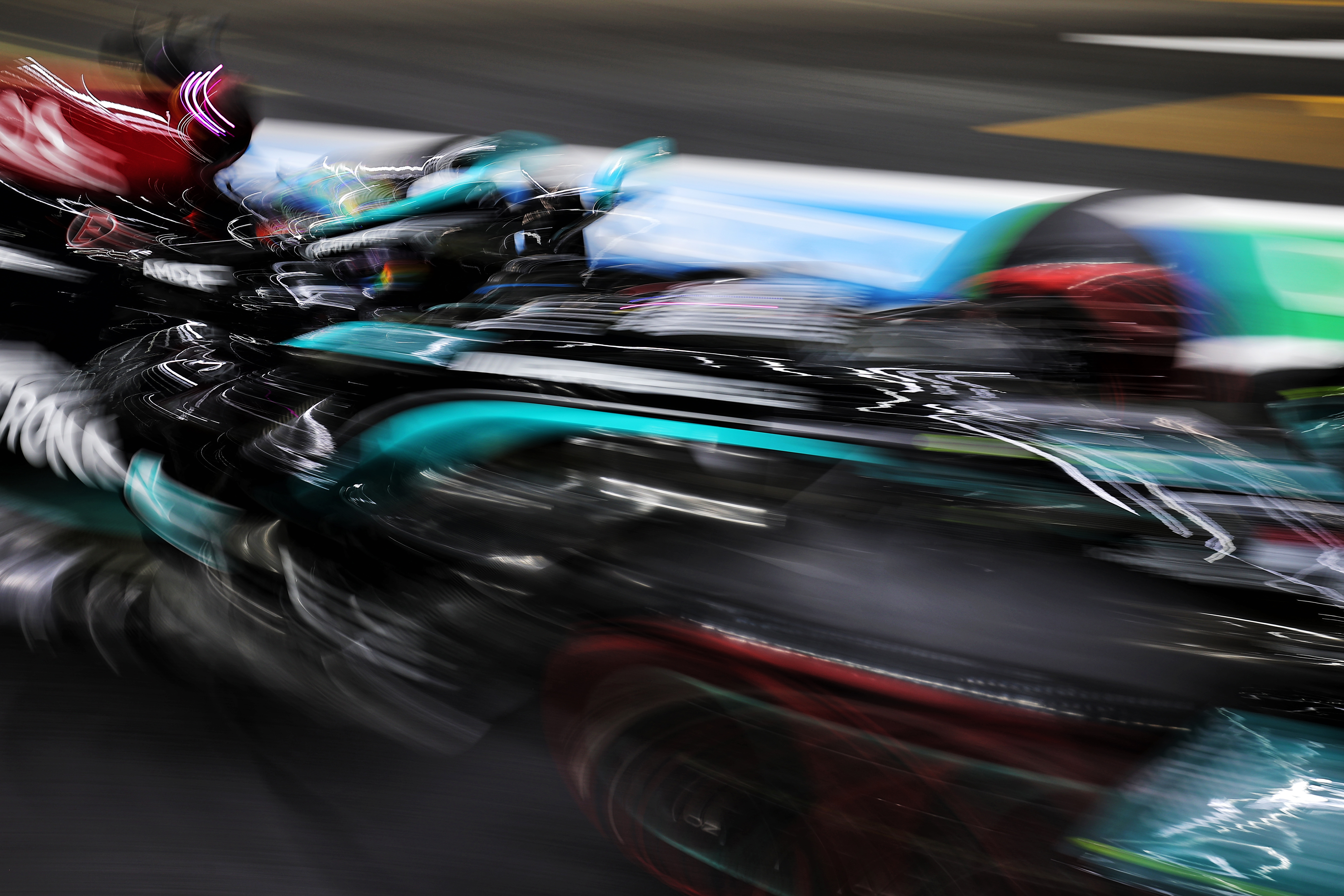 Given the closing speed and the safety implications, not to mention the fact that the drivers had been warned about this on Friday night, a Hamilton grid penalty appeared to be a slam dunk.
By deciding that this particular circuit is a unique challenge and therefore going against precedent by separating the team and driver, the stewards' decision was a surprise.
No two incidents are identical so there's nothing wrong in principle with modifying penalties accordingly – and it's accurate to say that Hamilton didn't have the required warning from the pitwall.
Even so, Mercedes and Hamilton are fortunate to have got away without a grid penalty that's the normal punishment for this. After all, we have seen such penalties for impeding in practice before and it's usually about team and driver.
Only if there was prior warning from race director Michael Masi that there would be greater scrutiny on the pitwall in such instances ahead of FP3 is this decision consistent with the way the rules have been applied historically.
The stewards declared that this is not to be taken as a precedent. That's a convenient and not entirely satisfactory way to make an irregular decision that doesn't impact the title battle without setting a new precedent for the future.
A grid penalty – perhaps harsh but certainly fair and consistent – would have been appropriate.
As for Verstappen's error, it was an understandable mistake while right on the limit – but one that could potentially prove hugely significant in the world championship fight.
Verstappen should've known he had too much to lose
Gary Anderson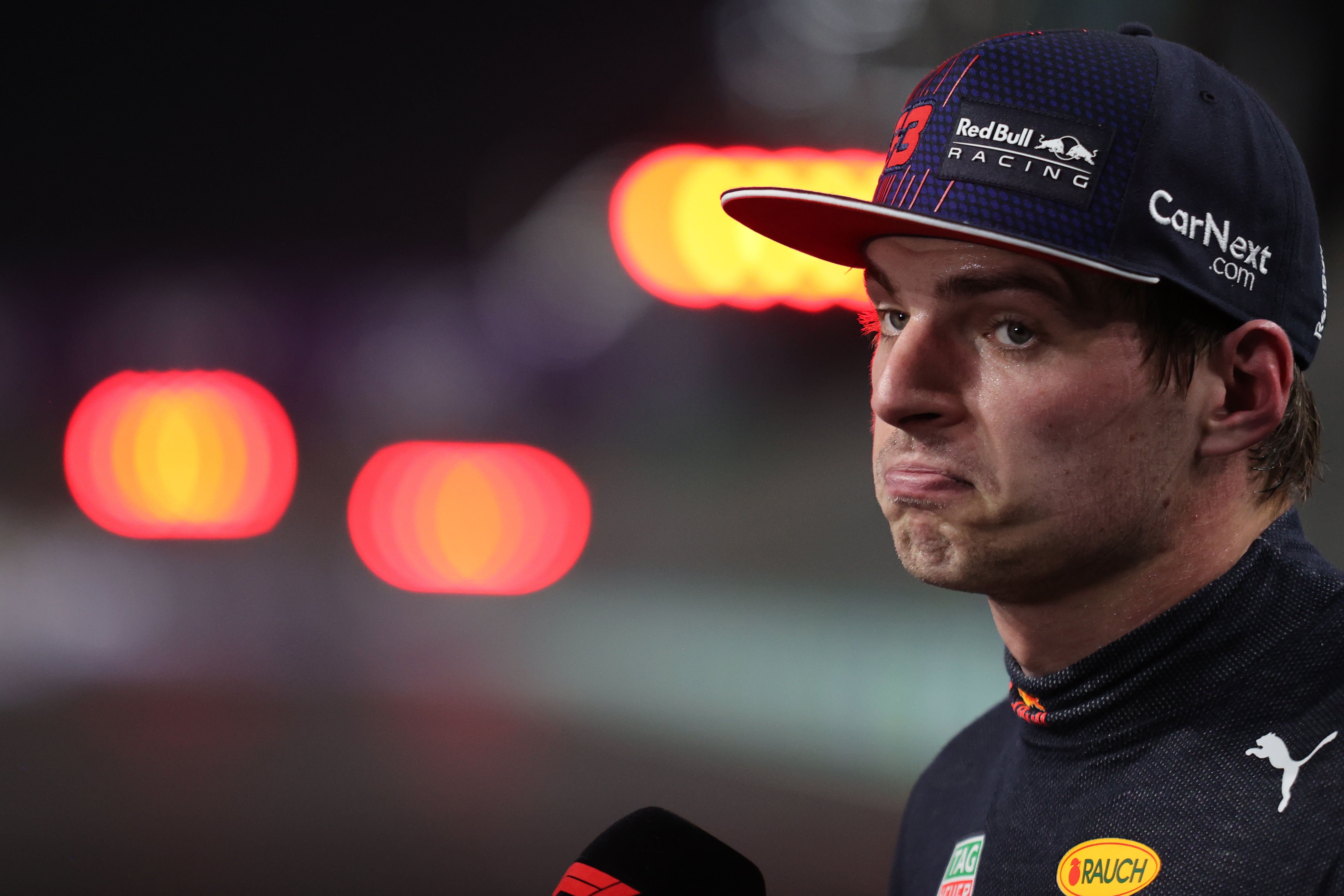 The one thing you need to recognise is when enough is enough.
On his way to the last corner Verstappen would have known he was well up on his first qualifying lap.
With one corner to go out of 27 I think he should have recognised that the amount he could have made up in that last corner would be negligible but the amount you could lose could be everything – and that's what happened.
If his gearbox is OK and he still starts third then that's acceptable. If he needs a new gearbox and ends up with a five-place penalty then he will need a lot of luck and a few good strategy decisions tomorrow to have any hope of leaving Saudi with a points lead.
As for the stewards' decision to not penalise Hamilton for his two yellow flag/light board indiscretions, I think they made the correct decision. The yellow flag being waved where Yuki Tsunoda went wide was in an impossible place to see, and as for the other one going down the straight, well, he never passed a yellow flag/light board, he probably never even knew it was out.
Lessons need to be learned about all this but it's a new track and it takes full focus to stay away from the walls. There need to be more flag/light boards on all tracks but especially on a track where the walls mean the driver is driving blind.
And on the way to changing things please do something about the cars queuing up before the last corner. Someone is going to get hurt if the FIA doesn't react.
Stewards seem to have decided to step back
Scott Mitchell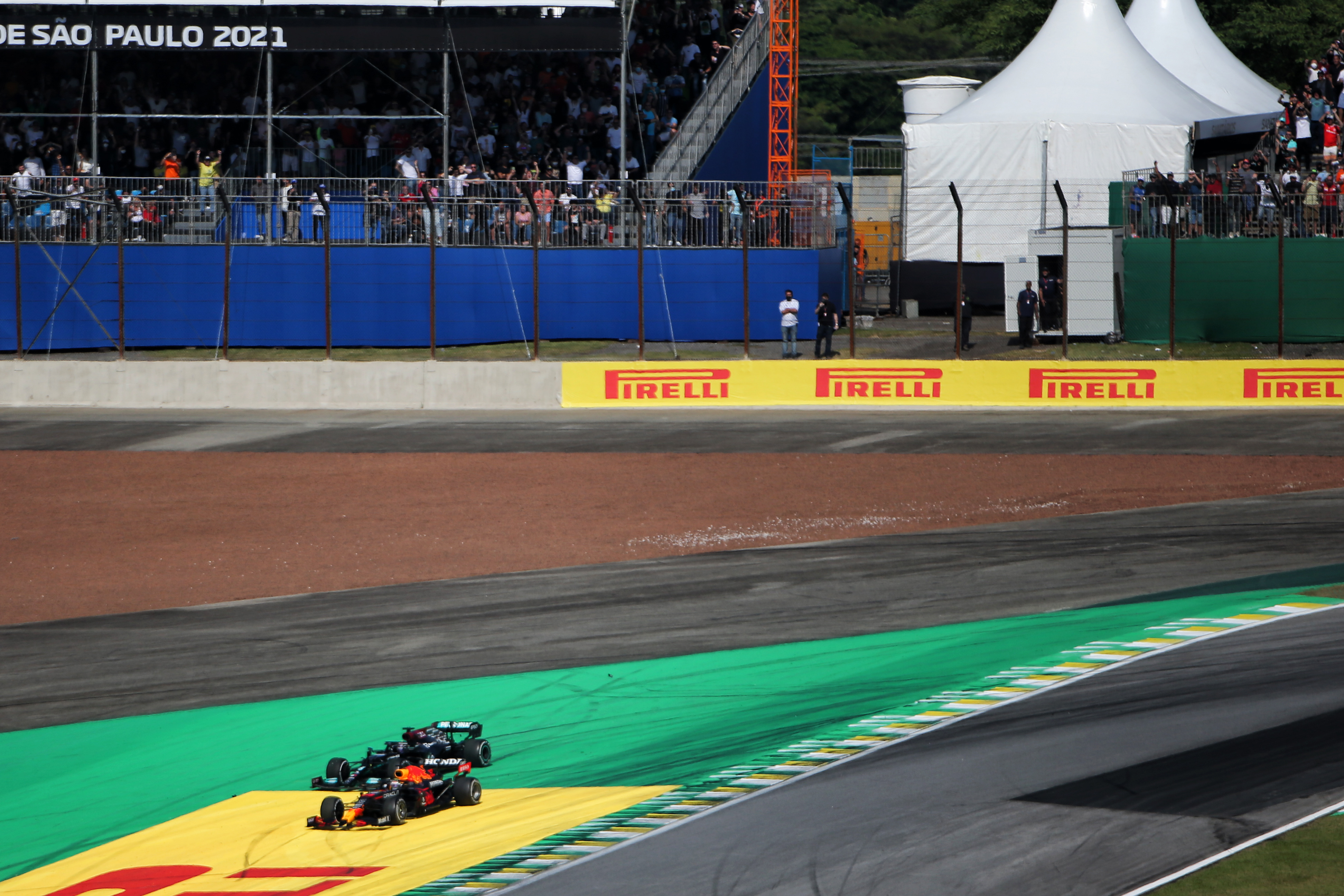 After the non-intervention with the Verstappen/Hamilton clash in Brazil, the Saudi practice issue will further the feeling that the stewards are not going to intervene on the title battle unless they absolutely have to – such as the zero-tolerance yellow flag policy implemented with Verstappen in Qatar.
Here, the impeding incident was the one that most strongly merited a penalty. Normally those are slam dunk.
The stewards have found a way of not awarding a penalty though because of the new and unique track. That kind of case-by-case leniency would not be controversial if it was commonplace but the stewards have stressed it shouldn't be seen as a precedent for other circuits, which will probably only attract more criticism. As it literally treats this as a special case.
But that's the outcome. So combined with Verstappen's error, Hamilton's prospects have swung quite wildly in about an hour today. It looked like he might be seriously on the backfoot. Now, through a combination of good fortune for himself and misjudgement from his main rival, he's in the best possible position.
Verstappen took a necessary risk
Josh Suttill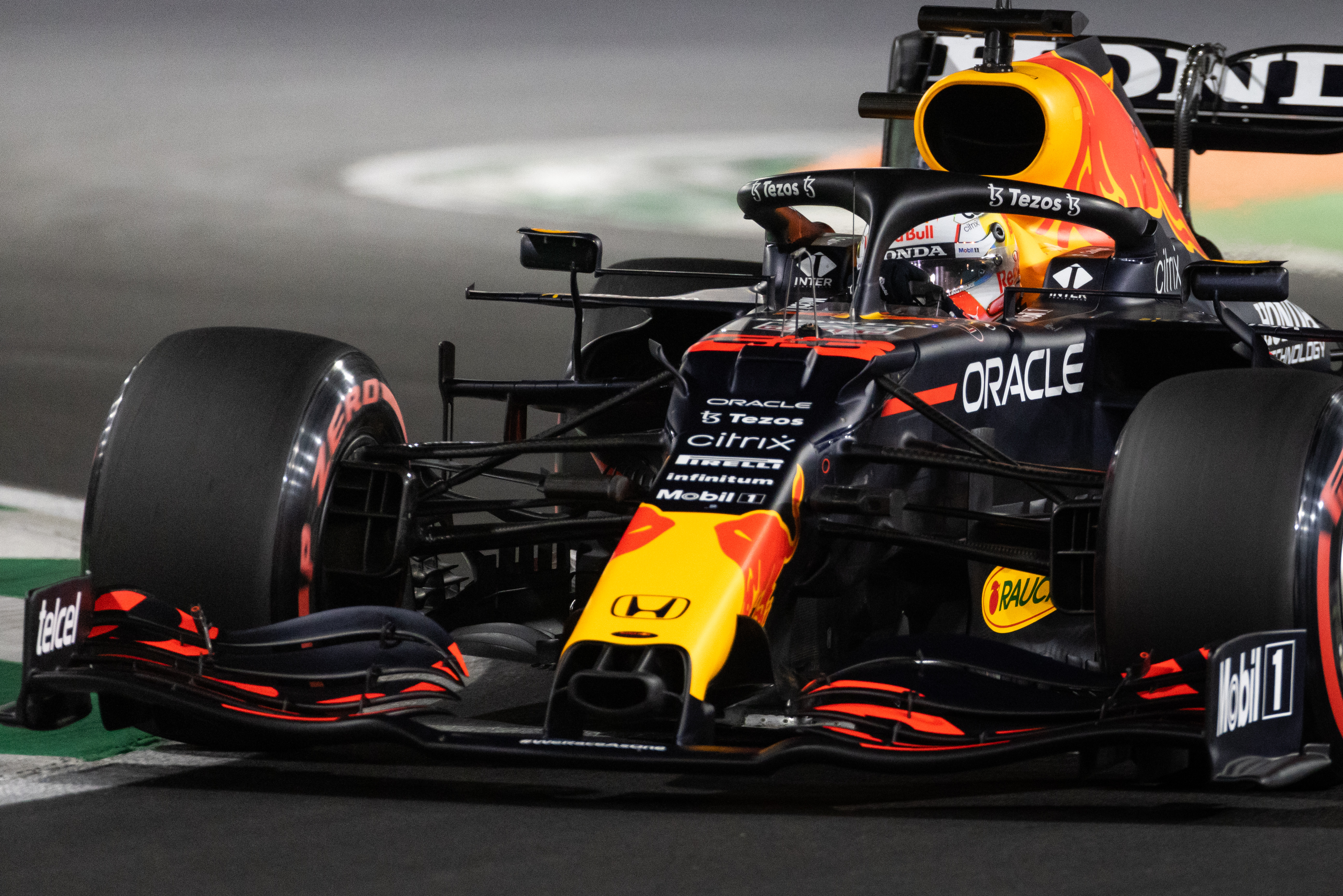 It was always going to take a mega lap to stop Hamilton and Mercedes in Saudi, and Verstappen knew that.
He put everything on the line, riding every kerb, kissing every wall and leaving so little on the table. He might have the points advantage, but he was the underdog.
It was one corner away from the perfectly-executed strategy and would have meant Verstappen had the track position for Sunday and could have dialled back in the aggression on a circuit that has limited overtaking opportunities.
But it wasn't to be. Instead, Verstappen will have to take even more risks on Sunday and in Abu Dhabi next weekend.
Verstappen's title prospects look no worse than two days ago
Valentin Khorounzhiy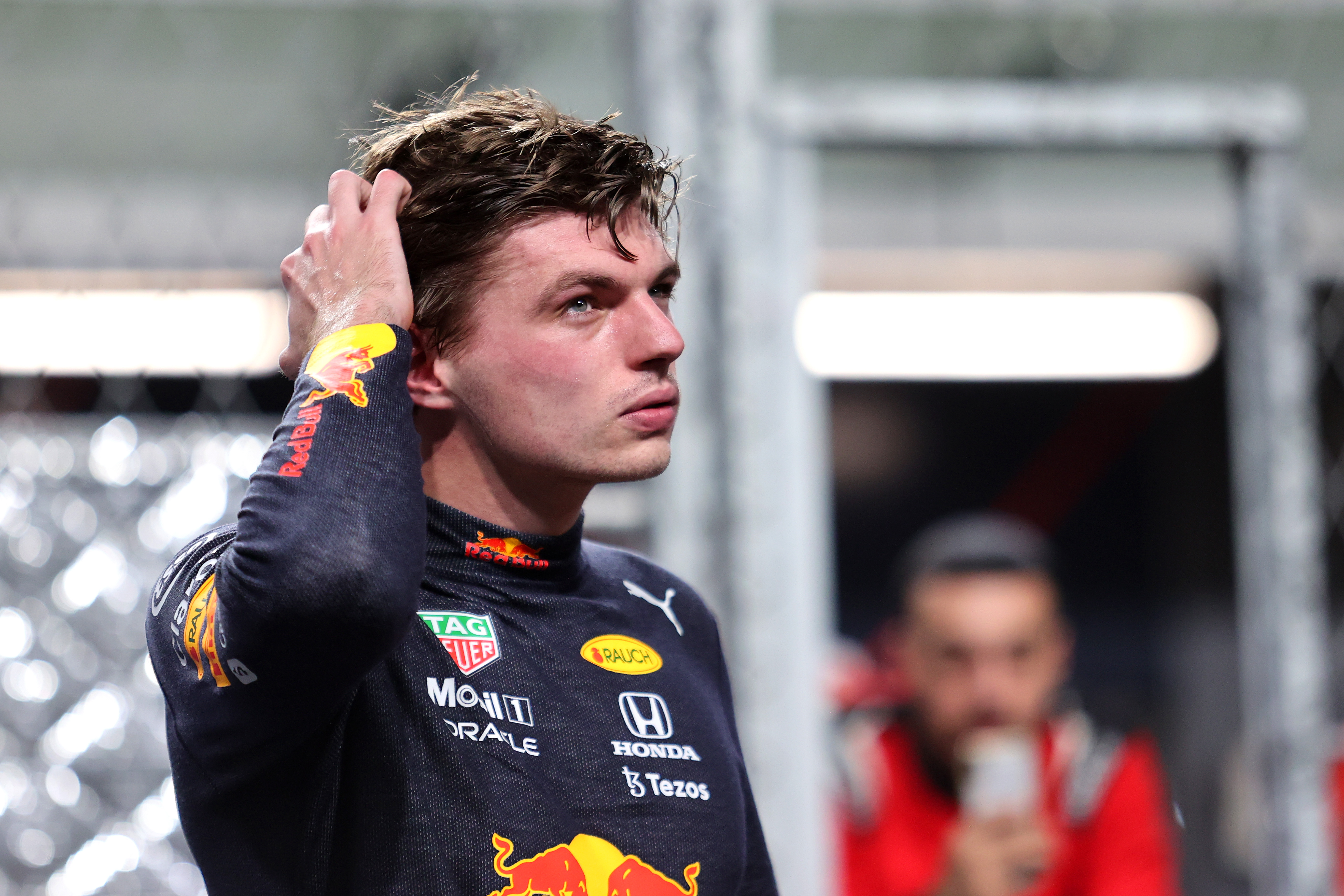 Did Verstappen become less likely to win this year's F1 championship in the moment his RB16B smacked the wall? Yes.
But is Verstappen less likely to win it now than he was heading into the weekend? I'm not so sure.
This is a quirky track, sure, but the Red Bull just isn't supposed to look this strong here. So much of the venue is full-throttle – and yet Hamilton's switch to his fresher engine from Friday to Saturday failed to create the sort of gap that you may have expected.
Even with the Mercedes 1-2 on the grid, the fresh power unit is clearly not the ace in the hole that it had looked like after Interlagos.
If Verstappen starts third, he may well win Sunday's race. Even if Verstappen starts eighth, you'd back him to recover to third at the very least. As long as he stays out of trouble, even if the Mercedes pair are allowed to disappear into the distance tomorrow, it should only make Yas Marina a winner-take-all, whatever the actual gap is.
And Red Bull looked excellent at Yas Marina last year. A win there should still get the job done – and on the pace shown today, Verstappen is set to be favourite.
Can he still lose this title? Absolutely. There's a million imaginable ways for him to do so.
But, to me, it looked pretty-bleak a week ago for Red Bull – and because of the positives in that qualifying, it's certainly not bleaker now than it had been post-Qatar.
Hamilton/Mazepin near-miss merited more action
Matt Beer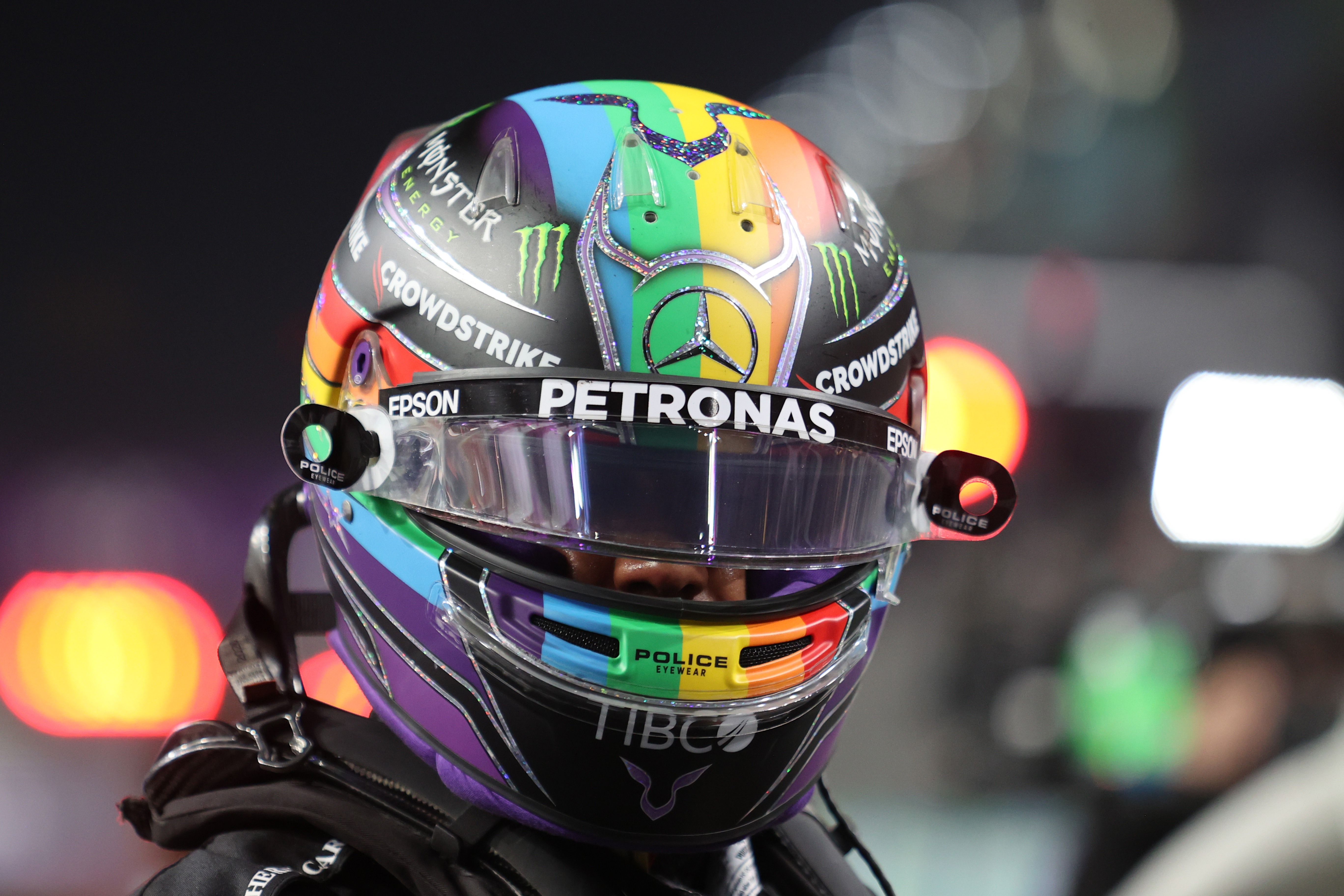 If Verstappen gets a five-place grid penalty for a gearbox change as a result of his mistake at the end of qualifying, it would be the same size penalty as he would've got if the gearbox had failed for pure mechanical reasons.
Yet the stewards split driver and team responsibility in a way they admitted there was mixed precedent for when it came to Hamilton and Mazepin's extremely unnerving near-miss. That doesn't sit well with me.
I don't think Hamilton was personally at fault there, but I don't think there could've been any logical objection to a grid penalty given the danger level involved.
We got through qualifying without a massive shunt caused by a car rounding a blind corner on a flying lap and finding a slow-moving one in its path. But it feels like F1 was lucky that was the case.
Regardless of whether Hamilton should've got a grid drop, by the time we come back to Jeddah there needs to be a firmer ruling on how to handle this circuit's unique situation. Brisk minimum sector times for all laps in practice and qualifying would surely be sensible?