Lando Norris believes there's a fairer solution than Formula 1's current rule of free tyre changes under the red flag, which he's termed "crap" and "the worst rule ever invented by someone".
Norris, who ran sixth after the start in the Saudi Grand Prix but found himself well out of the points when he'd pitted under the safety car, only for the safety car stoppage to become a red-flag stoppage and permit all the drivers who elected not to pit to swap their tyres during the race suspension, without any time loss whatsoever.
The McLaren driver recovered to 10th, but was livid after the race about the way he was disadvantaged.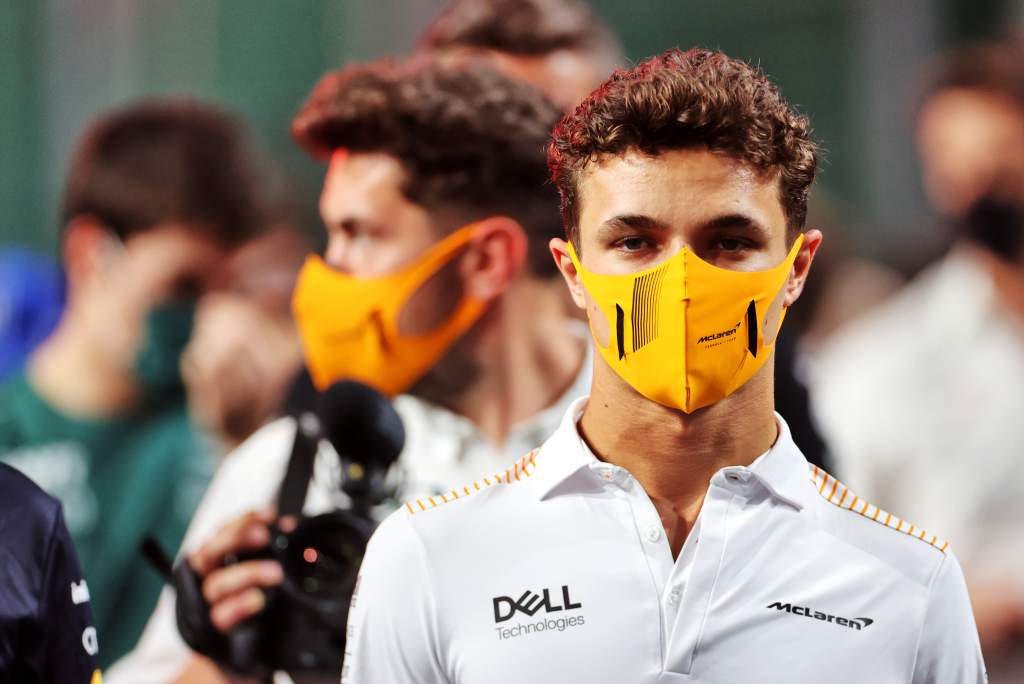 "Probably the worst rule ever invented by someone," he fumed to Sky Sports F1. "[It] just ruined our race today. Feels like you do so much just to get all taken away.
"Sucks because the team did a good job, I thought the car was pretty decent… and yeah, this crap rule ruins everything."
Norris indicated that this wasn't the first time that he in particular felt hard done by red-flag tyre changes, citing the back-to-back races at Monza and Mugello in 2020. At Monza, the red flag 'reset' turned what should've been at least second place for Norris into an eventual fourth, although the Mugello grievance is harder to pin down, given the late-race red flag didn't actually seem to impact Norris's position.
"We said it last year already [that the rule is not right], Norris said. "Not to take anything away from Pierre [Gasly, last year's winner at Monza], 'cause people will probably say that's what I'm trying to do, but the Monza race last year, when Pierre got to change tyres for free… like, I don't know, I just don't feel like it's deserved in a way, it's just complete luck, and it's luck that doesn't need to be given to someone."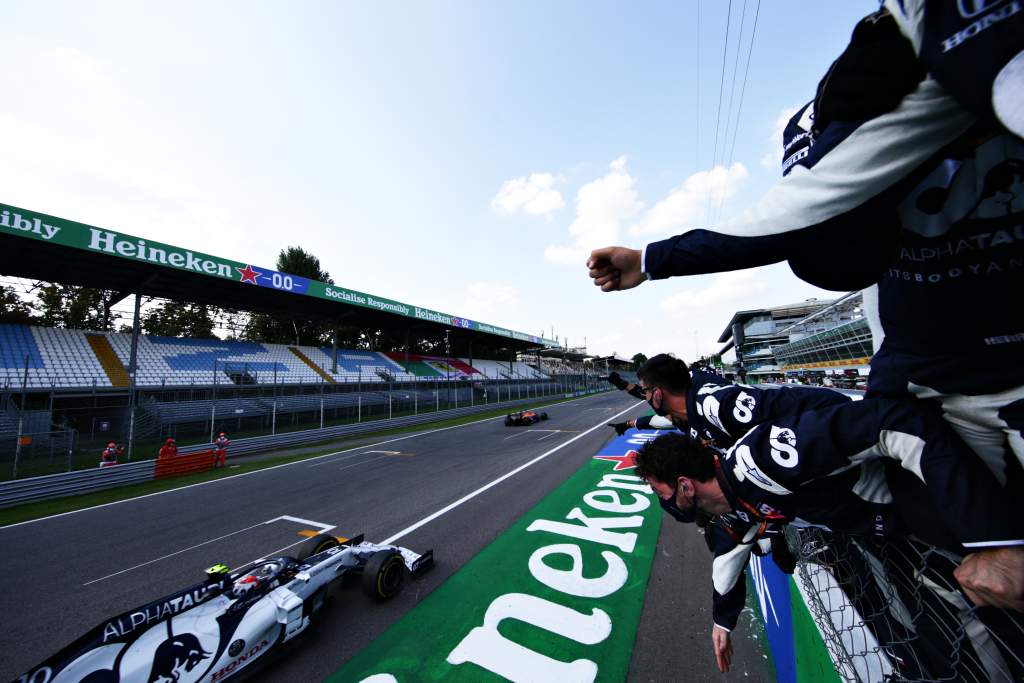 He added later: "Of course I'm always on the bad end of it, so probably sucks more for me than anyone but I think it's just a very unfair rule, that should be taken away."
Though McLaren's other driver Daniel Ricciardo benefitted from the red flag 'free stop' in Saudi Arabian GP – which Norris said was fortunate, because otherwise it "probably would be one of the worst days you could imagine" – team principal Andreas Seidl agreed a rethink was needed.
"I think with what happened now in the last two years, I think it is clear that it's just not fair from a sporting perspective and we will definitely advocate now to change it just from a sporting perspective," Seidl said.
"If you cause a red flag and then you're allowed to repair your car and actually you're in a better position than before, plus you can change tyres – that is something which just the sporting side doesn't make sense.
"Sometimes you benefit from it, sometimes not. But I think overall it's the wrong thing from the sporting perspective and that's why I think we should sit together again all as a group and push for a change."
Norris reckoned that the push for a change would've benefitted if Max Verstappen's Saudi GP 'free stop' proved decisive because that would've irked Mercedes.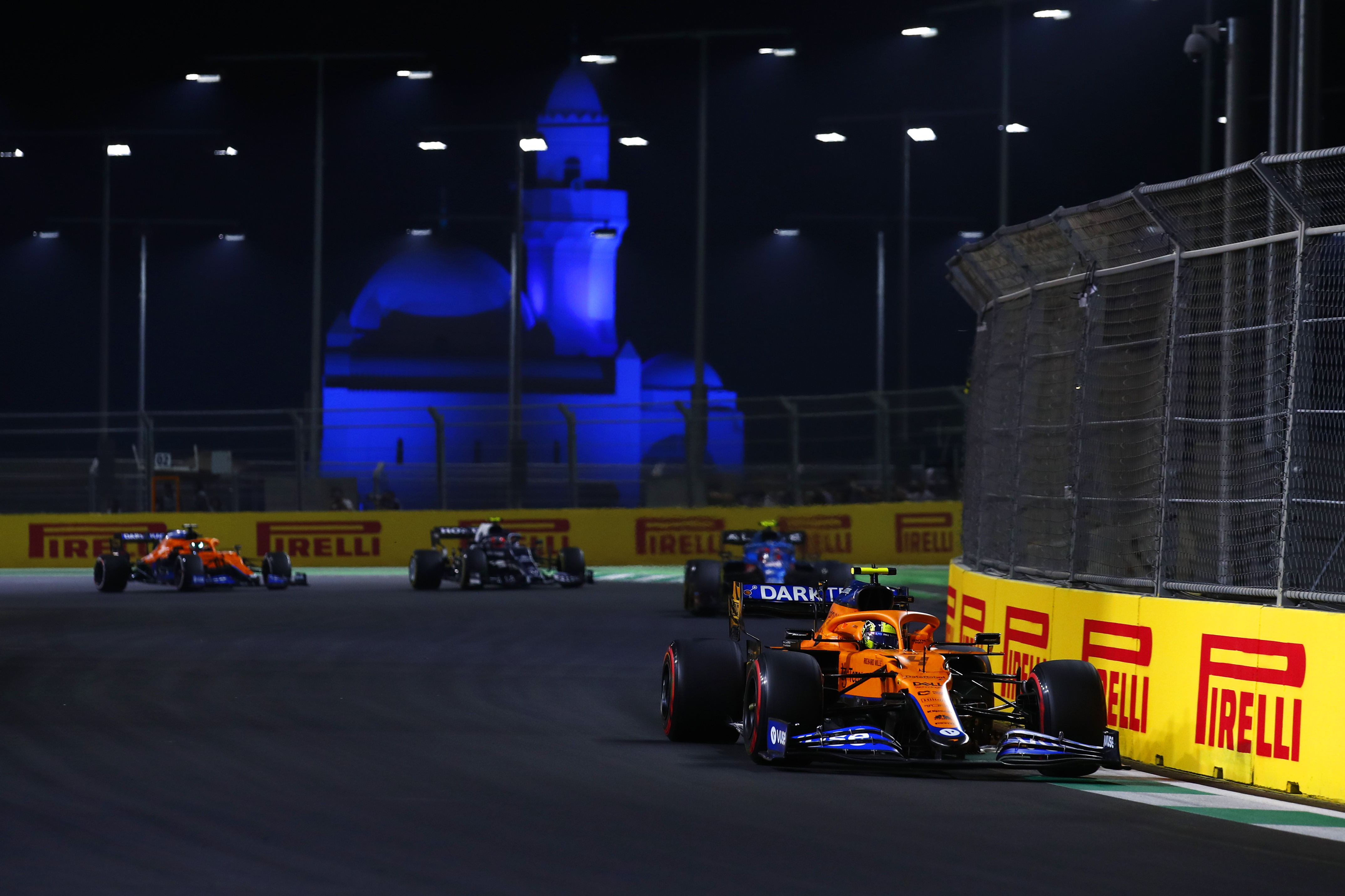 As for his solution, the Briton proposed that F1 enforces "one mandatory pitstop" and tyre compound switch that isn't covered off by a red flag tyre change, even if that remains allowed.
"They should still have to do their pitstop, they should be more just unlucky rather than getting lucky," he said of those changing tyres during a race suspension..