The 2021 Formula 1 title risks being decided in a "messy" way with a collision if lessons are not learned from the Saudi Arabian Grand Prix, says Mercedes boss Toto Wolff.
Max Verstappen and Lewis Hamilton are level on points heading to the season finale in Abu Dhabi after Hamilton's win in a controversial race in Saudi Arabia on Sunday night.
The rivalry between the two has escalated as the season has progressed and they have now made contact multiple times, with the Jeddah race alone featuring several flashpoints for which Verstappen received two time penalties.
It has raised the prospect of the title being decided in contentious circumstances.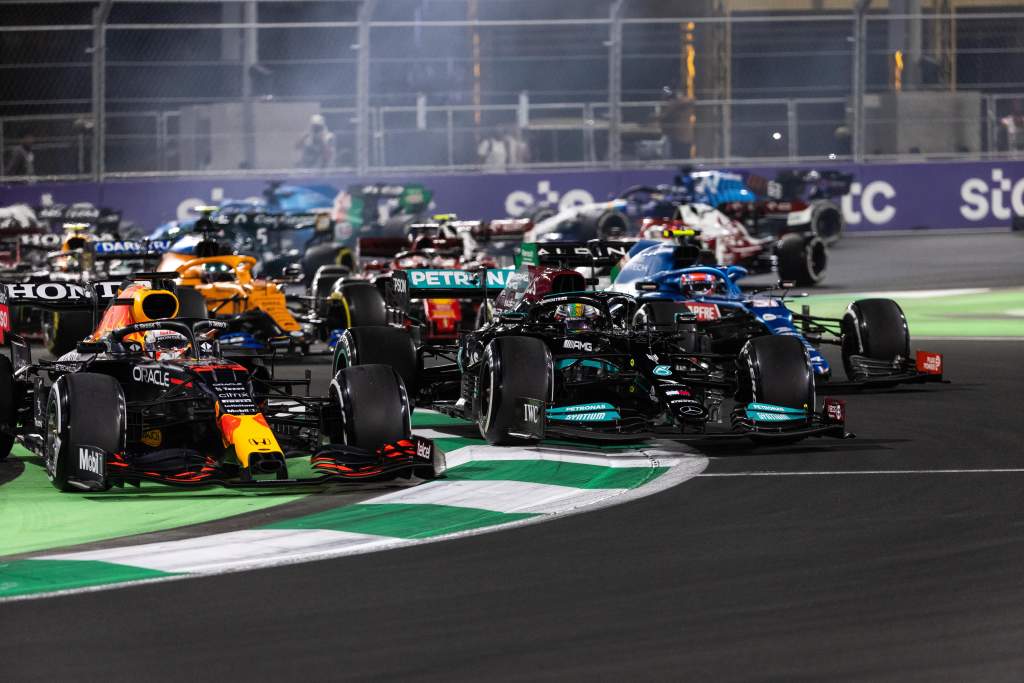 "I would hope that the race has enough repercussions that everybody's going to learn from it and adapt for the final race in Abu Dhabi," said Wolff.
"I think that similar driving, if it were to be deemed by the stewards as being over the line, would then probably also be penalised in Abu Dhabi.
"That could well end in a messy situation for everybody and I don't think that the championship deserves a result influenced by a collision.
"In that case I [put my] trust into the self-regulating system."
Through the season the incidents between the two drivers have varied in severity and consequence.
Hamilton was punished for the collision at Silverstone that pitched Verstappen into the barrier at high speed, while Verstappen received a penalty for the contact that ended both their races at Monza.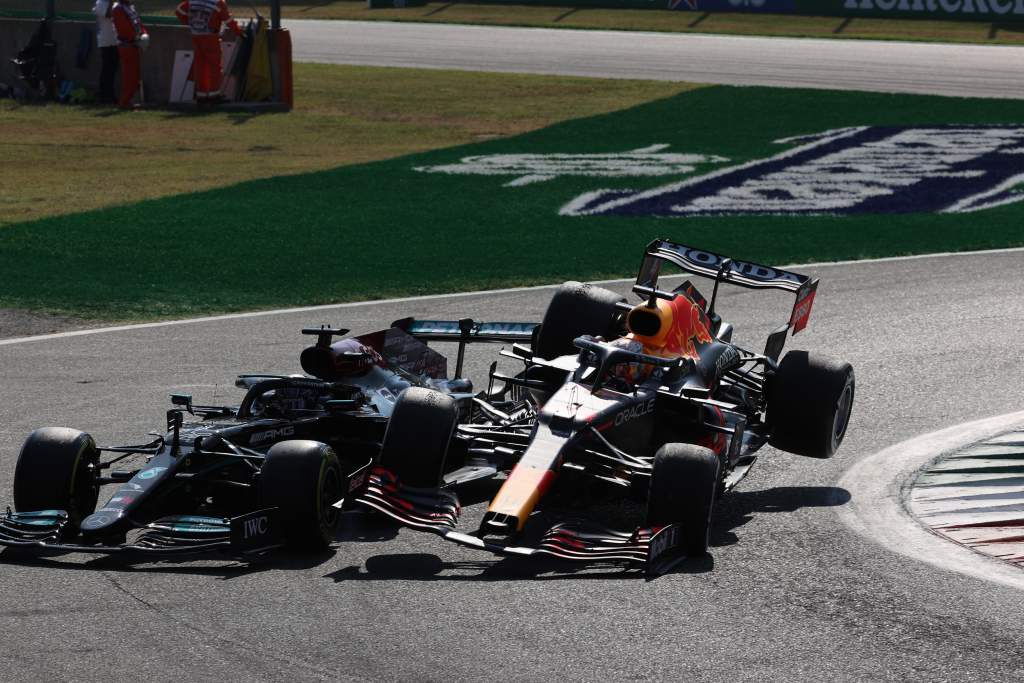 There was also a contentious incident in Brazil where Verstappen escaped punishment for a defensive move that ended with both cars off-track, something that several drivers criticised afterwards.
In Saudi Arabia, Verstappen and Hamilton both pushed the other wide on different occasions, and Wolff reiterated a concern from Interlagos that the situation has not been well-controlled.
"I said in Brazil that we are setting a precedent if it's not being investigated that could end up really ugly for the championship," said Wolff.
"And we've seen incidents today that were pretty much Brazil at slower speeds and we don't want to have that in Abu Dhabi.
"The quicker car with the quicker driver should win the championship and not by taking each other off."
If the two drivers collide in Abu Dhabi or are involved in an incident that stops either scoring points, Verstappen will be champion on countback because he has nine wins to Hamilton's eight.
Red Bull boss Christian Horner said that "of course" the team cares about how the title is decided at the "winner-takes-all" finale.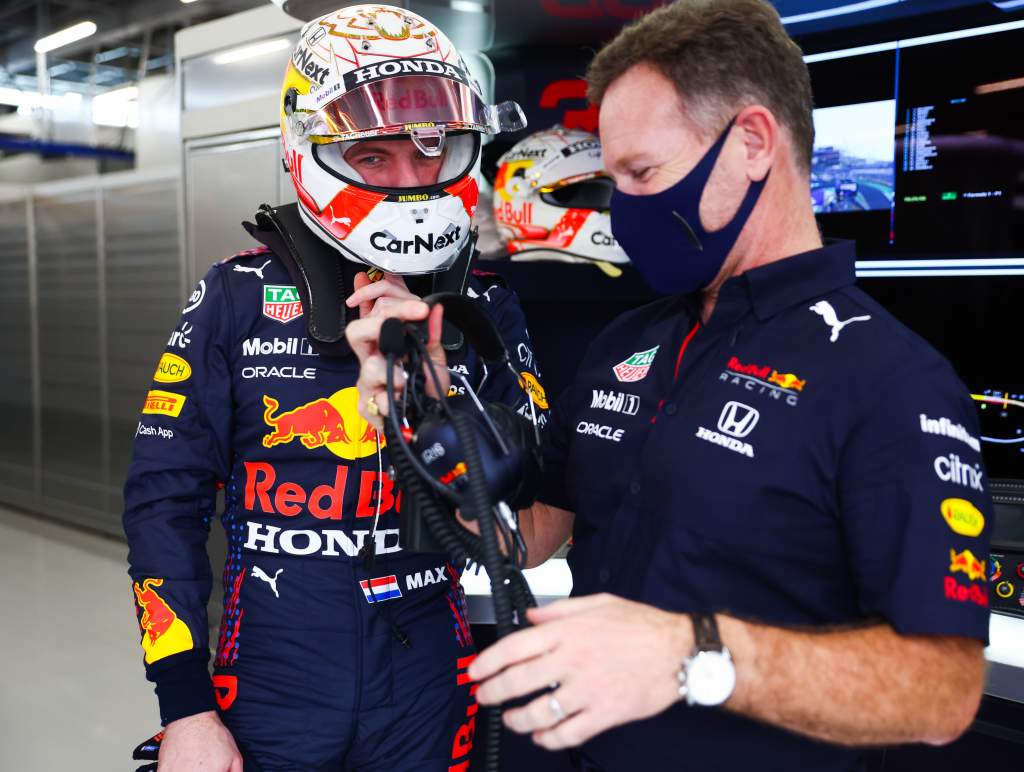 "You want to win it on the track, not in the stewards' room, not in a gravel trap," said Horner.
"It's been a tough fight all the way through the year. There's been some fantastic racing between these two drivers, and I hope it's a fair and clean race in Abu Dhabi."
Horner felt Verstappen was wrongly criticised and punished for the incidents in Saudi Arabia, where Hamilton said Verstappen crossed a line.
Wolff said of Verstappen's driving: "It was very hard. In a way I can understand that. He's fighting for his first world championship.
"And there was so much confusion in the race and so many moments I would have judged as over the line."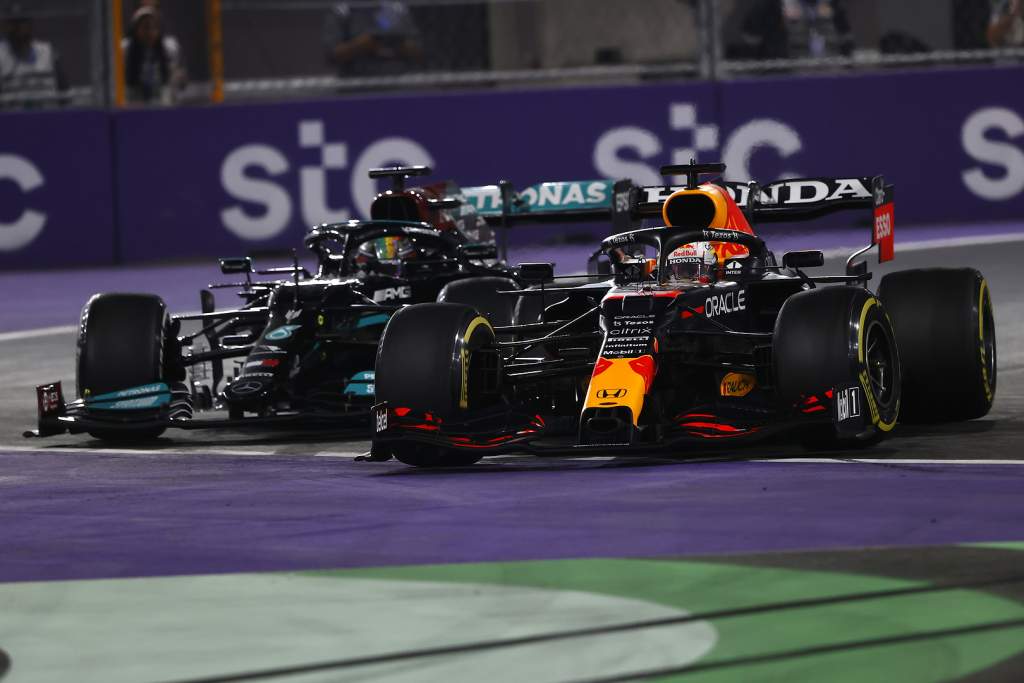 Red Bull motorsport advisor Helmut Marko claimed that the team is not being treated fairly, but
Wolff said: "He needs to dig quite deep to come up with things that went against Max.
"I can't comment on what they say. I think in Brazil we felt that it was harsh against us with a disqualification for the sprint race, and who would have thought that we can come back?
"But I think that Lewis could have scored three points in that sprint race and didn't score any. That could be valuable points.
"Someone is always going to be unhappy about things.
"I'm trying with all my bias still to look at things with common sense."