Williams driver George Russell says Formula 1's new Jeddah Corniche circuit needs layout changes for when the series returns there for a second race.
Russell, who this year replaced Romain Grosjean as one of the directors of F1's Grand Prix Drivers Association, was ruled out of the inaugural Saudi Arabian Grand Prix in a chain reaction crash during a post-red flag restart.
With Sergio Perez's Red Bull turned around up ahead, Russell slowed down and was ploughed into by Haas's Nikita Mazepin, with both retiring on the spot after a heavy collision.
It was exactly the kind of incident some drivers feared heading into the race, due to the combination of the fast corners and lack of long-distance visibility.
Russell described the incident as "inevitable" and "stupid" on his team radio after the crash, and emphasised post-race that it was to be expected.
"It seemed pretty inevitable. You go around a Turn 2 that's fairly wide and open, cars can go side by side, and then it really funnels in and goes pretty narrow pretty fast.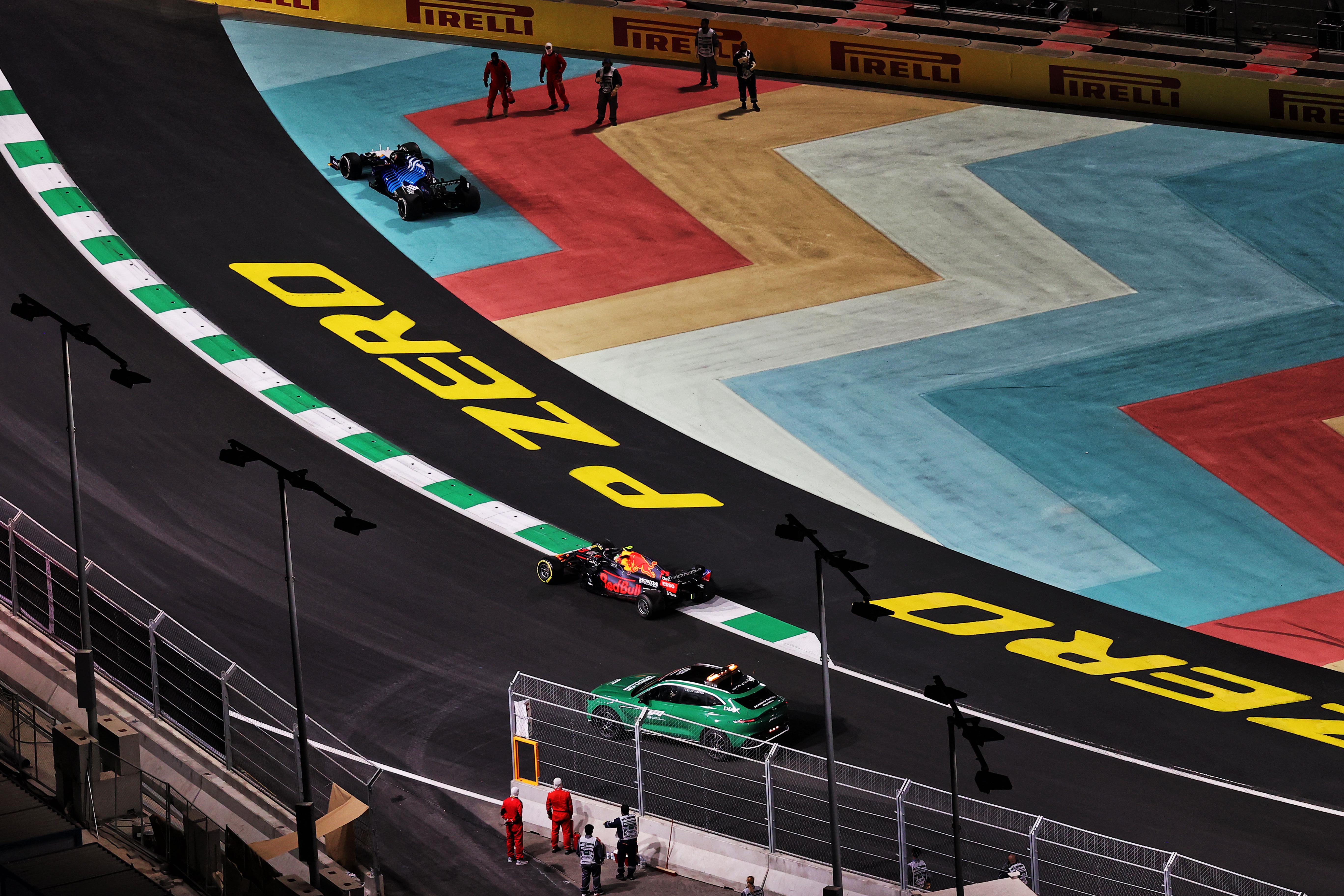 "Came around a blind corner, cars were everywhere, I slowed down, and then got completely hit from behind.
"So… a lot to learn I think for motorsport this weekend, because it's an incredibly exhilarating and exciting track to drive, but it's lacking a lot from a safety perspective and a racing perspective.
"There are unnecessary incidents waiting to happen. All of these small kinks that are blind, which are not even corners in an F1 car, they just offer unnecessary danger."
Both Russell and Mazepin were unhurt in the incident, which the latter described as "going into a traffic jam at full speed because the track is so narrow".
The Jeddah circuit is something of a temporary solution for F1, as the Saudi Arabian Grand Prix is poised to move to a permanent circuit in Qiddiya in a couple of years' time.
Before that, however, F1 will be back to Jeddah as early as March 27 next year, with the race taking the second spot on next year's calendar – as opposed to the penultimate spot in 2021.
Asked whether track changes were needed before F1 cars could tackle Jeddah again, Russell said: "In my opinion, yeah, track changes are needed, you've got so many of these small kinks that are totally unnecessary and that could all just be made into a straight line – from Turn 2 into Turn 4, from Turn 17 to 22.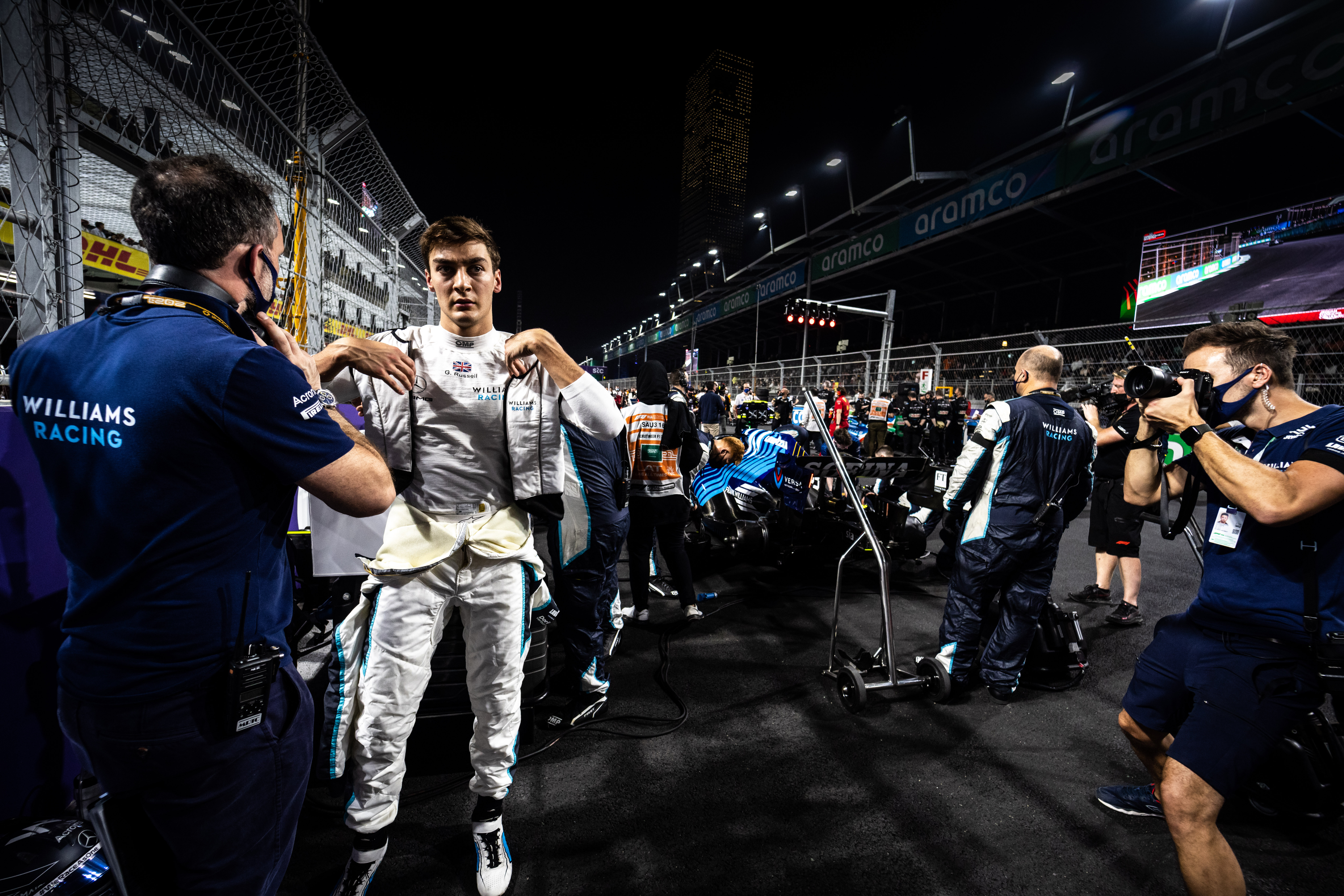 "They've got the resource to do it here, so there shouldn't be any limitations, safety must come first.
"There's unnecessary risks, and those risks can be avoided with some small modifications.
"So, as with any circumstance, if you can improve the dangers drastically, with small changes, then it's a no-brainer."
Among the other driver suggestions were Lance Stroll calling for "one more good braking zone" in addition to tackling the "blind corners" issue, and Lando Norris wanting a change to Turn 22, where Charles Leclerc crashed hard in practice and Mick Schumacher did likewise in the race.
Perez, who emerged as a vocal critic of the track's design during the weekend, said drivers would "happily discuss" tweaks to the Jeddah layout.
"It's up to the FIA to see what are the thoughts of everyone, and see what is possible to change and what is not," he added.
"I'm just very happy nothing big happened. I think safety has to take priority."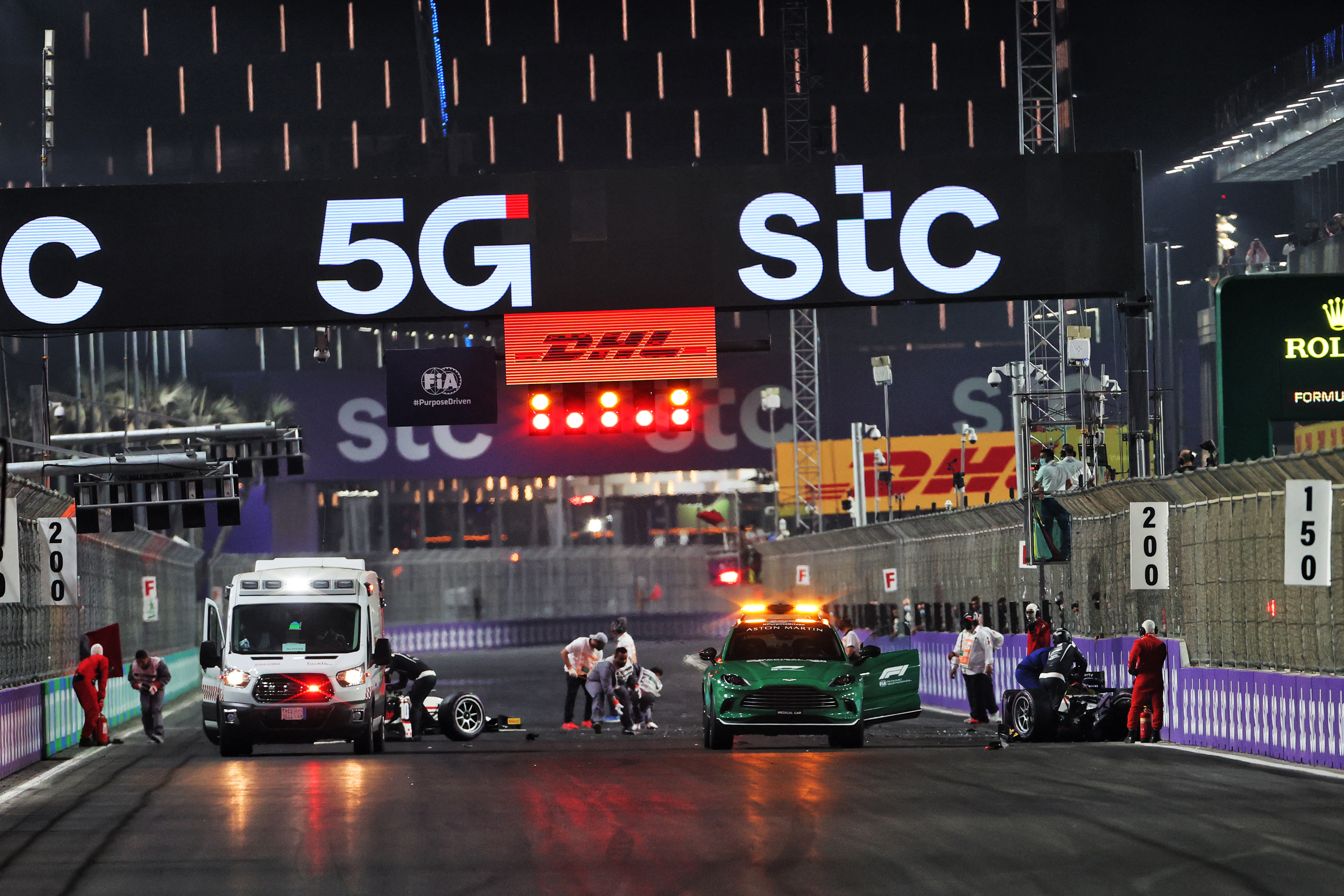 The most significant accident of the inaugural F1 weekend was a startline crash in the Sunday Formula 2 race, though the track itself played a minimal role in that incident as it was triggered by Theo Pourchaire's car stalling and being violently hit by Enzo Fittipaldi.
Both were taken to hospital afterwards, with Pourchaire unhurt but Fittipaldi sustaining a heel fracture.
🇺🇸 Hey guys, I am very grateful that I only broke my heel and have some cuts and bruises. Thank you all for the messages, as well as the FIA and medical staff for taking great care of me. I am very happy that Theo is ok. I will be back on track soon and faster than ever. 🙏 pic.twitter.com/3aLqaEQtgn

— Enzo Fittipaldi (@enzofitti) December 6, 2021
AlphaTauri's Pierre Gasly referenced that F2 incident and believed the chaos in the F1 race was even worse than he expected.
"Honestly, it was worse, didn't expect such a thing," Gasly said when asked by The Race if he was expecting that level of chaos.
"Even at some point, I thought we'd do half of the race under VSC or safety car if it keeps going like this. Pretty difficult one, kept us all safe, which was not an easy one, we've seen what happened in Formula 2 was pretty tricky, but overall I don't think I've ever had such a race."
He echoed his rivals' calls to "open the corners" up to improve visibility.