A few months ago the suggestion the Formula 1 title fight could turn ugly was dismissed by both Lewis Hamilton and Max Verstappen.
Now they face a winner-takes-all showdown in Abu Dhabi, and the rivalry has soured considerably.
During the run of four consecutive races with wheel-to-wheel fights but no contact that started the season, we asked Hamilton and Verstappen how long the hard-but-fair battle could continue.
"It's been really cool, especially when you race a driver and you know that you can go to the absolute limit," said Verstappen. "You can trust each other to just race super-hard."
Hamilton added: "We're both very, very hard but fair. That's what makes great racing and great racing drivers and I think we will continue to keep it clean and keep it on the edge.
"I don't think either of us has a plan to get any closer than we have been."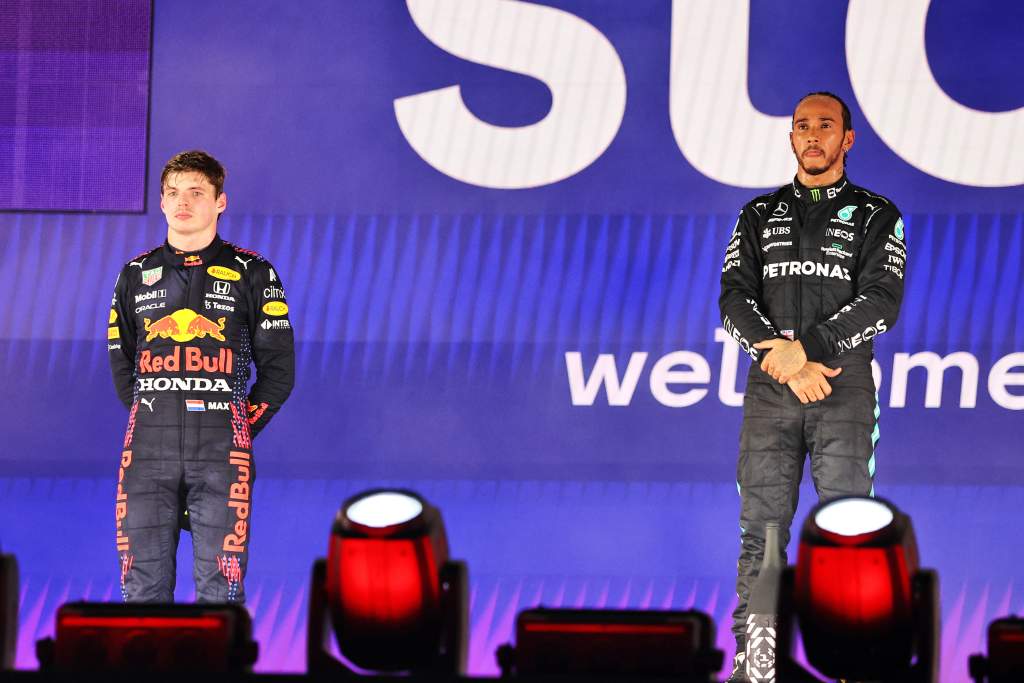 With the benefit of hindsight that either appears spectacularly ill-judged by both, or they were just lying. The reality likely is that they were hopeful it would not descend into anything nasty but both were almost certainly aware things risked escalating – they were just not about to admit it publicly.
Verstappen attacked Hamilton late on in Bahrain but couldn't keep it on the track and had to give the place back up again, then couldn't launch another overtake before the finish.
At Imola, Hamilton tried an around-the-outside pass at the start, and was crowded onto the kerbs at the first corner by Verstappen in the wet conditions.
In Portugal, Verstappen mugged Hamilton at the restart before a small error let Hamilton get back ahead – and he then made sure Verstappen ran out of road in his efforts to take it back.
Then in Spain, Verstappen kicked things up a gear with a very aggressive pass into the first corner that forced Hamilton to take evasive action.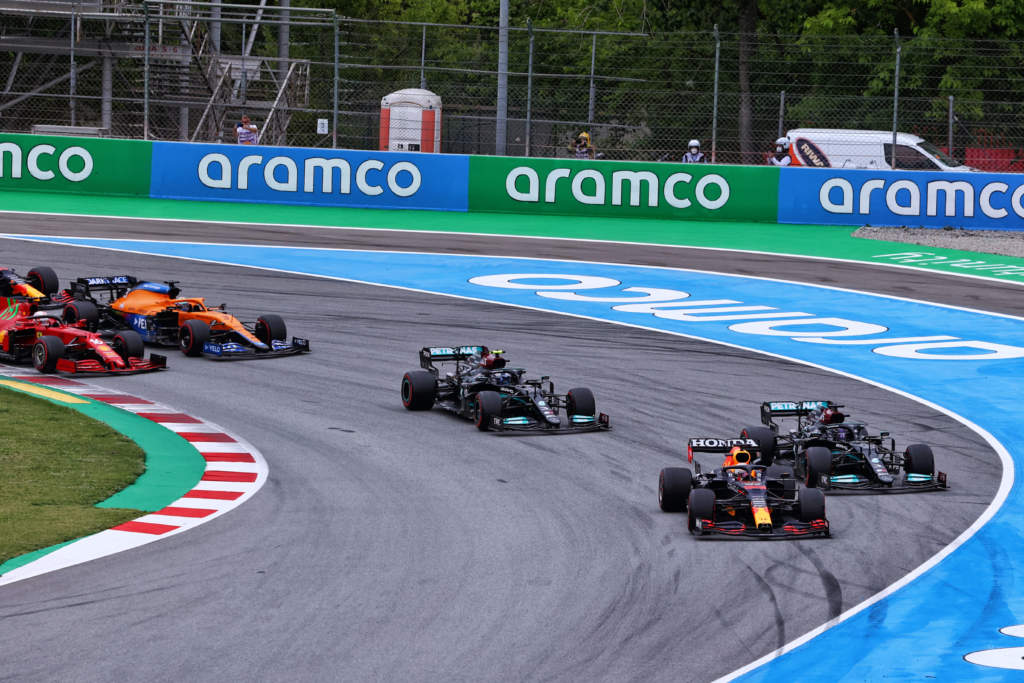 With the exception of Verstappen's requirement to give the lead back to Hamilton in Bahrain, none of these incidents were notable enough to warrant scrutiny from the officials. So there was no contact – but with each race, the fighting got a little more intense and a little closer to the edge.
That feels like a long time ago now. The last truly clean fight was probably in France, where Verstappen passed Hamilton late on to win the grand prix after Hamilton knew he was a sitting duck on old tyres and opted not to fight.
Since then there have been six flashpoints as the championship fight has gradually descended into a bitter, immensely tense affair and the respect and trust has slowly eroded.
The escalation, of course, was the British Grand Prix, where Hamilton hit Verstappen and sent him into the barrier at high-speed.
Hamilton was deemed predominantly at fault and was given a 10-second penalty but Red Bull and Verstappen were outraged and this moment clearly represented a shift in the relationship, as Red Bull attacked Hamilton and Mercedes accused Red Bull of trying to tarnish its driver's reputation.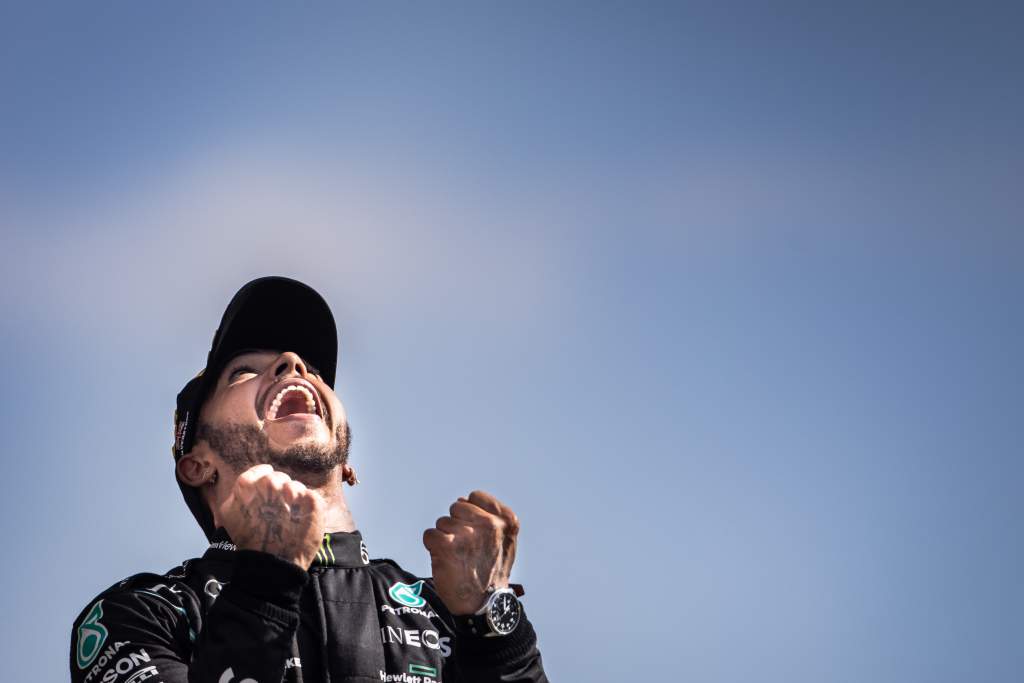 Verstappen was upset Hamilton celebrated a controversial win so passionately while Verstappen (unknown to Hamilton) was in hospital for precautionary checks. Meanwhile, Hamilton felt Verstappen had once again proven himself incapable of yielding, with a crash inevitable at some point against such an opponent.
It didn't take long for the two to collide again, at Monza Neither was willing to be charitable as they negotiated the first chicane and Verstappen refused to bail out on the outside, with the net result being the Red Bull perched atop the Mercedes and both drivers out of the race.
This time Verstappen was deemed at fault by the officials. Red Bull felt it was a racing incident – a position Mercedes argued proved even Red Bull knew it was Verstappen's fault really – while for Hamilton it just crystallised his opinion that if he doesn't yield, they will collide.
That was reinforced in Brazil, where Hamilton tried to pass Verstappen on the outside at Turn 4 and Verstappen braked very late defending on the inside, causing both cars to run deep into the run-off area – Hamilton choosing not to hold his line but instead to go even wider, avoiding contact. There was no action taken by the officials.
This further incensed Hamilton and Mercedes. They felt that yet again Verstappen had got away with driving over the limit. Only now, with just a few races remaining, he was doing it with the stakes higher than ever.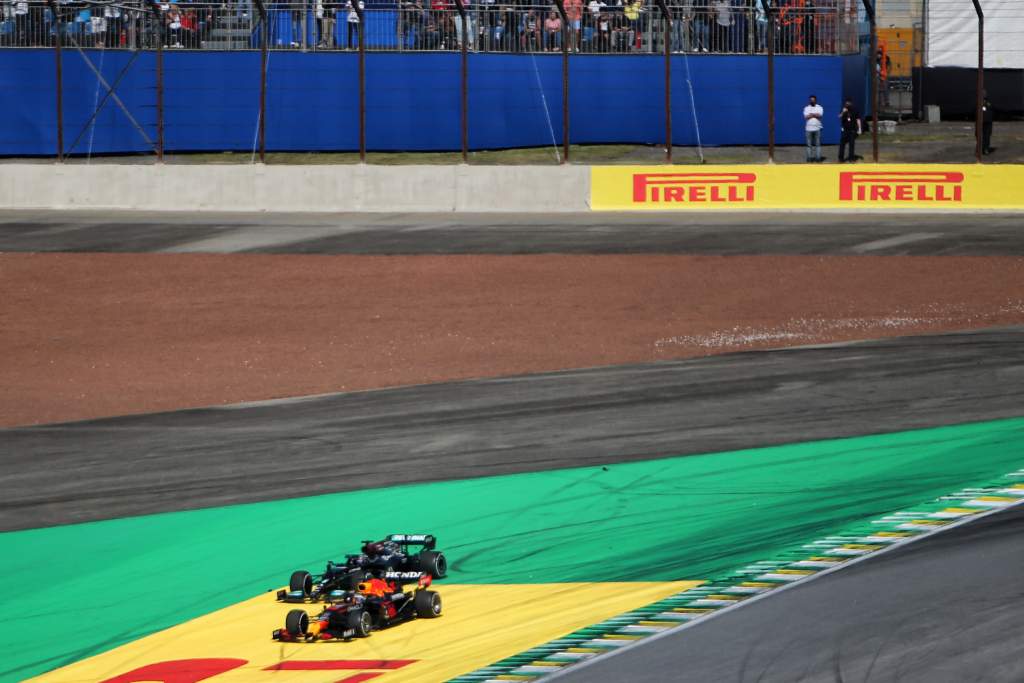 The Brazil incident, many in the paddock felt, had set a worrying precedent. The officials had effectively chosen not to intervene on the basis there was no contact, both drivers had left the track, and neither had 'lost out' in their view. That effectively gave drivers the green light to behave however they liked so long as contact was avoided – regardless of who had to avoid it.
Which brings us to Saudi Arabia.
It was a chaotic race that featured a stunning, aggressive Verstappen pass on Hamilton at the first restart – Spain-esque, and the sort that would have had chance to be celebrated in the calmer first part of the year.
More pertinently in the decay of this relationship though, Verstappen was punished multiple times for incidents with Hamilton, while Hamilton got away with a retaliation of sorts, running Verstappen wide at the final corner after he took the lead for good.
For passing Hamilton off-track at Turn 1 on the first restart, Verstappen was put behind Hamilton on the grid at the next restart.
For losing control and going off-track while defending from Hamilton at Turn 1, preventing Hamilton from taking the lead in the process, Verstappen was ordered to give the place back.
For failing to do that in a suitable time frame he was given a five-second time penalty.
And for "erratic" braking on his first attempt to let Hamilton by in a strategic manner so he could re-pass Hamilton immediately, causing Hamilton to rear-end him, Verstappen received a 10-second time penalty.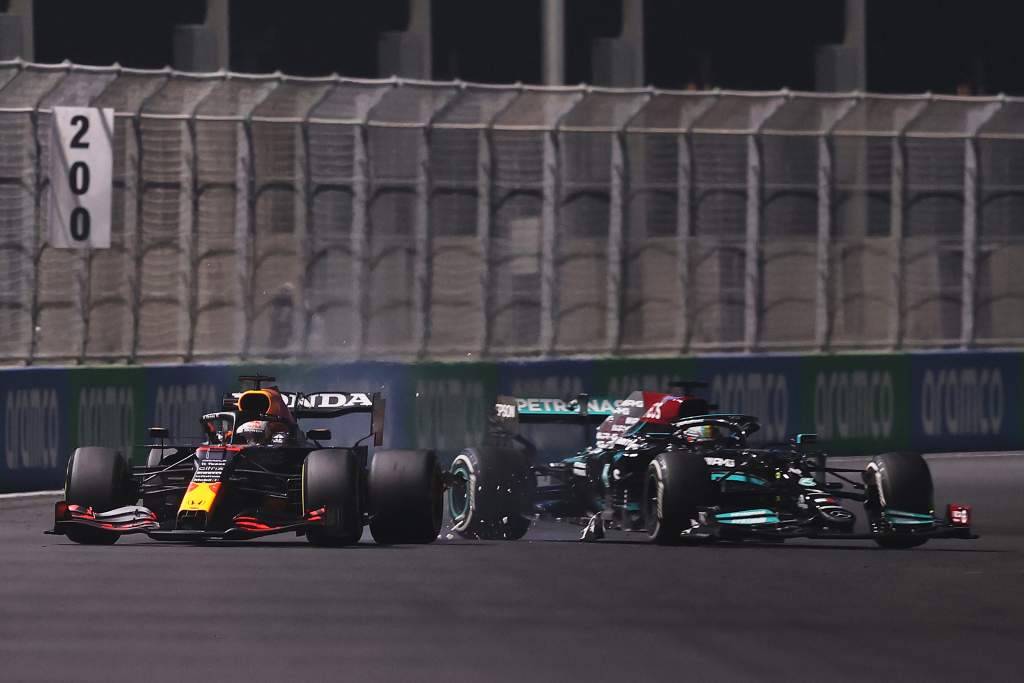 "It was clear that others around us were willing to take it to all sorts of levels in order to overtake," Hamilton said, not so subtly.
"I don't agree with the decisions but I also don't want to waste too much time on it because we don't need to make headlines out of it," Verstappen offered. "They don't deserve that."
In short, Hamilton believes Verstappen goes too far and tends to get away with too much.
Verstappen thinks he has only ever engaged in hard racing and that Hamilton's not been entirely innocent during this fight anyway.
From avoiding any collisions and insisting they could race hard but fair, there have now been several flashpoints – and one seriously contentious race before the season finale.
So what's happened? Is this inevitable with such an intense battle? Or has something changed in how they're racing that's caused it?
"I don't think I've changed the way that I race," contends Hamilton.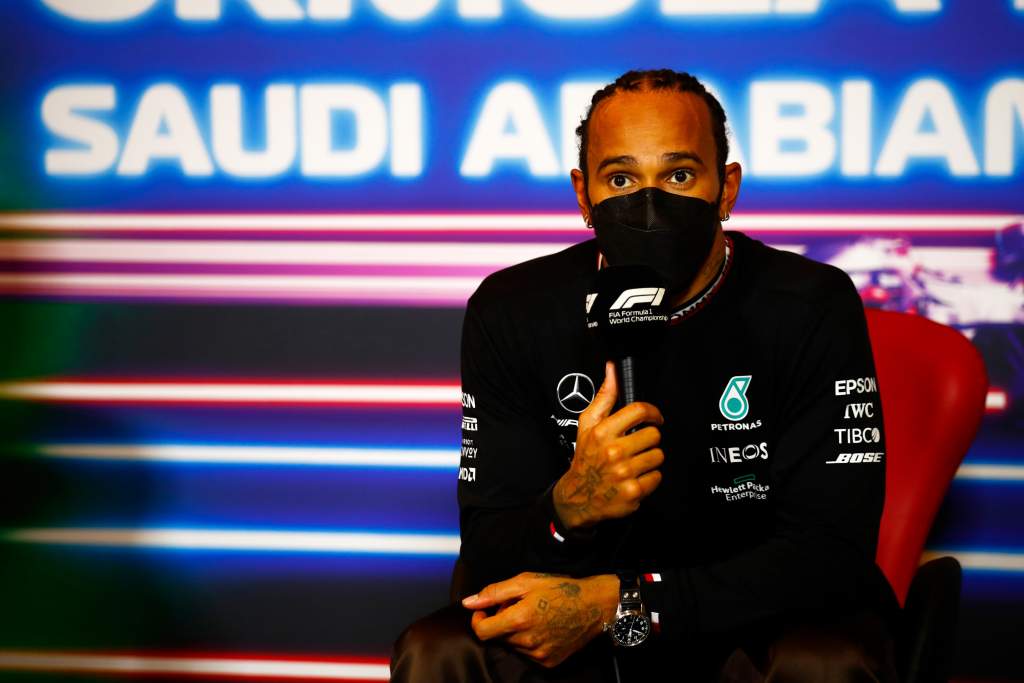 "I think we're seeing multiple incidents this year where even with Brazil we're supposed to do our racing on track in between the white lines and the rules haven't been clear from the stewards.
"Those things have been allowed, so that's continued.
"From my understanding, I know that I can't overtake someone and go off track and then keep the position but I think that's well known between all us drivers but it doesn't apply to one of us, I guess."
Verstappen says: "Well, I find it interesting that I am the one who gets the penalty when both of us ran outside of the white lines.
"In Brazil it was fine and now suddenly I get a penalty for it. You could clearly see both didn't make the corner, but it's fine. I don't really spend too much time on it.
"We have to move forward. We're equal on points now and I think that's really exciting, of course, for the whole championship and Formula 1.
"Lately we're talking more about white lines and penalties than actually proper Formula 1 racing and that's, I think, a little bit of a shame."
Neither driver or team has been particularly happy with how the officials have managed the fight at the front this year, especially as it has approached its conclusion.
But the officials are peripheral characters for the most part. This is primarily about the drivers.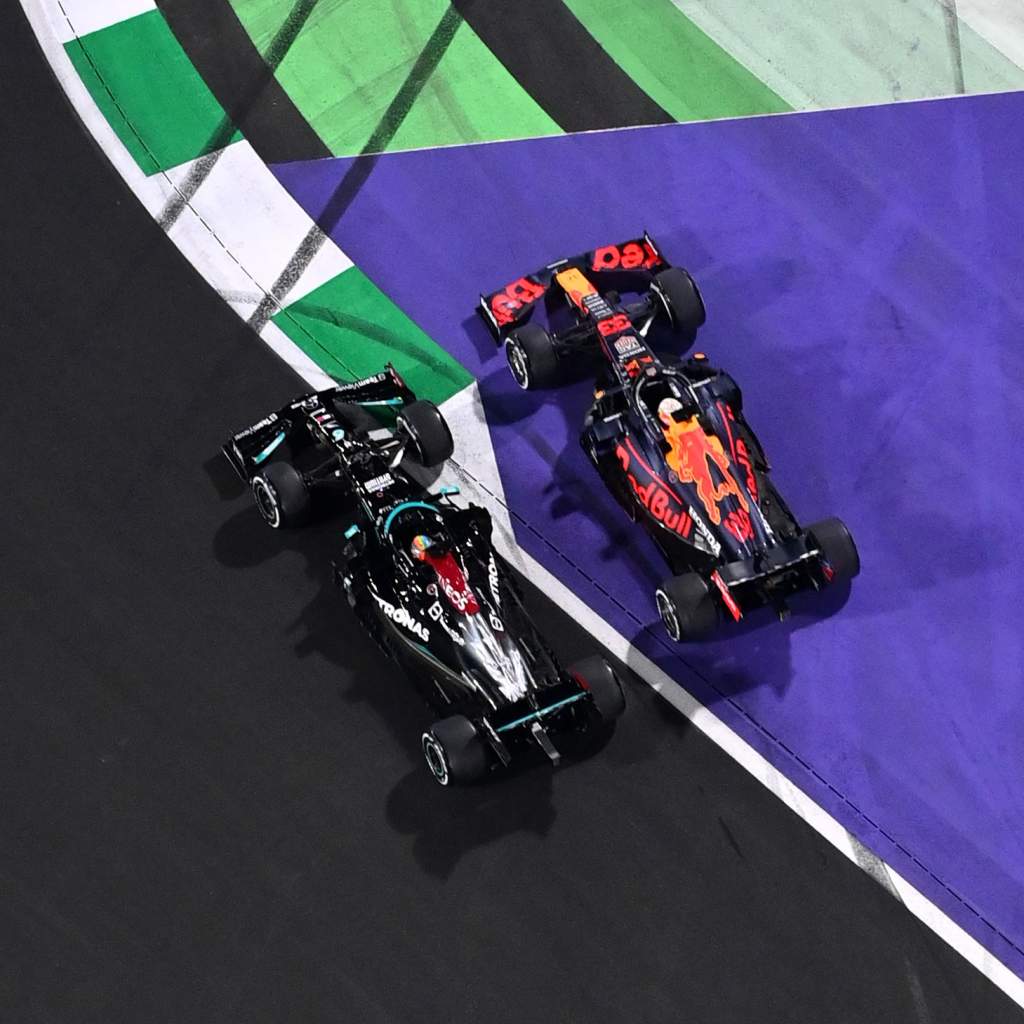 When there is so much on the line and the intensity is as fierce as this, every emotion is magnified.
That's created a vicious circle. The fair, on-the-limit stuff has been infiltrated by controversy and bitterness, causing the relationship between the two drivers and teams to deteriorate as a result. And when that happens the on-track respect is reduced, which is a recipe for controversy and bitterness.
Back when the title was a distant objective, and the flickers of tension never really ignited, it was easier to keep things light and positive.
Hamilton even joked in May that they were racing so much and so hard that Mercedes and Red Bull would be "sick of each other" by the end of the season.
What a prophecy that's turned out to be.