A number of Formula 1 drivers have criticised elements of the pre-Miami Grand Prix proceedings that included a driver-by-driver introduction 20 minutes before the start of the race.
American rapper LL Cool J introduced each F1 driver in turn with each driver walking out on the grid in front of the Miami GP fans and swathes of celebrities while a will.i.am-'conducted' orchestra performed a song especially released for the Miami GP by will.i.am and Lil Wayne.
The drivers walked out before taking their place for the national anthem with three of the 20 drivers – home hero Logan Sargeant, LL Cool J fan Lewis Hamilton and eventual race winner Max Verstappen – heading to the microphone for a brief word while the others simply walked out and waved.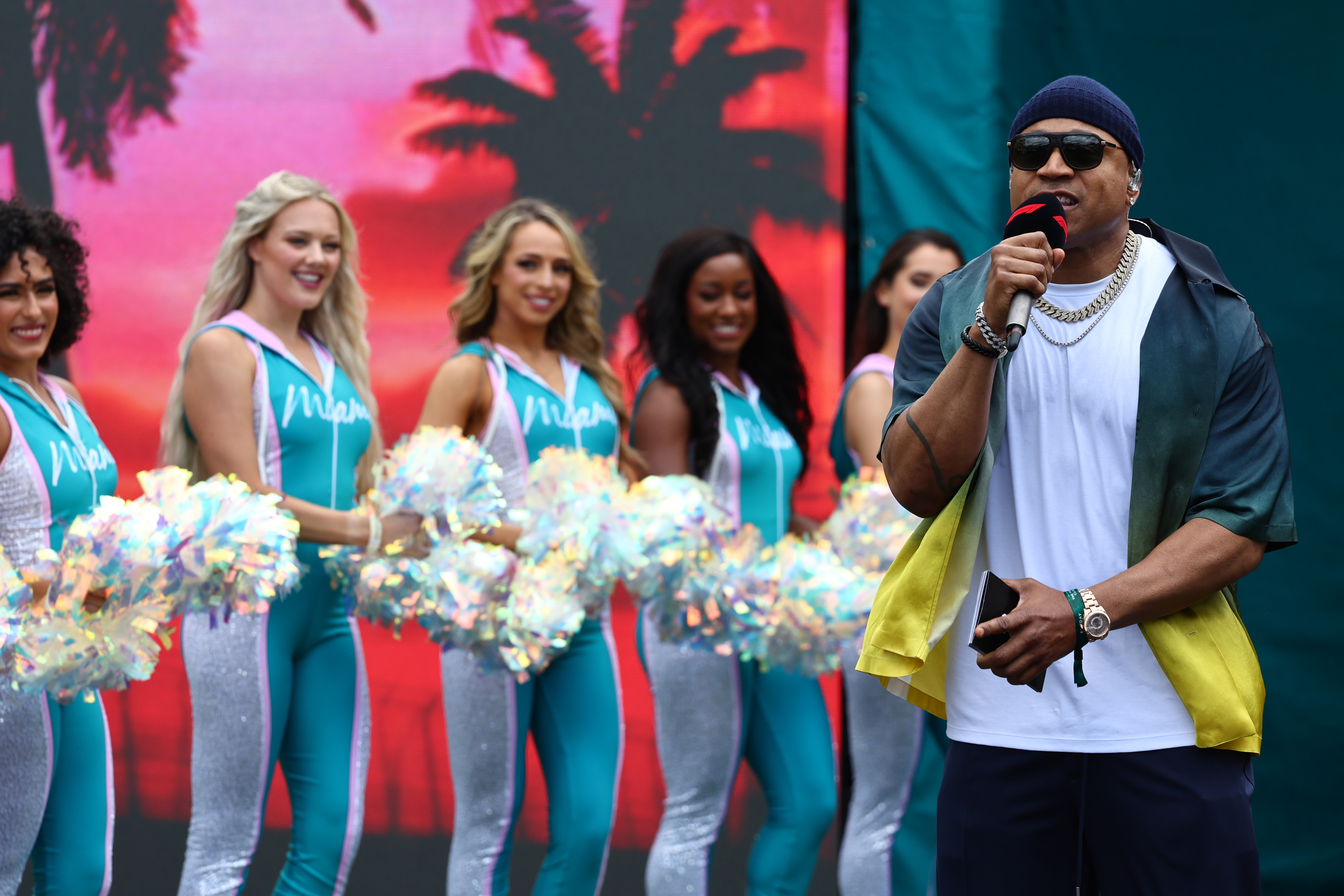 This new procedure, which won't be a permanent fixture of F1 grands prix, drew the ire of some drivers who found it distracting and unnecessary despite acknowledging the entertainment value it brought.
"None of the drivers like it but it's not for us at the end of the day," Norris said after the Miami GP.
"We do a lot of things, probably the only sport where we're so close to the fans, we do so much publicity for the fans [but] as drivers we all just want to sit down and focus on what we need to focus on and not do so much TV and everything.
"It's a business at the end of the day so it's what we've got to do but adding more and more stuff like this, no driver likes it."
Third-place finisher Fernando Alonso says he's "not a big fan of those kinds of things just before the race" and wants uniformity in pre-race proceedings across the calendar.
"If we have to do it, I think we need to remove some of the other stuff we are doing like the parade lap or something, because it's really in the middle of the preparation with engineers and the strategy meeting," Alonso said.
"And I disagree a little bit… if we do it, we have to do it everywhere because I don't think that the Miami fans are better than the Italian fans in Imola or in Spain or in Mexico or in Japan.
"I think we need to make every [race has] the same rules, the same show before the race."
Alfa Romeo driver Valtteri Bottas agreed that it was unnecessary and called it "distracting" right before the race.
"There's no other sport where the athletes do so much stuff before the start of the race or event," Bottas remarked.
"There needs to be a limit at some point."
Grand Prix Drivers' Association director George Russell was another to suggest athletes from no other sport have to deal with this level of pre-event proceedings.
"We spoke about it as drivers on Friday night, everybody has different personalities, I guess it's the American way of doing sport," Russell said.
"Personally probably not for me. That's just my personal opinion because I'm here to race, I'm not here for the show. I'm here to drive, here to win but I guess we have to roll with it.
"It is distracting because we're on the grid for half an hour in all our overalls in the sun and I don't think there's any other sport in the world that 30 minutes before you go out to do your business that you're out there in the sun, all the cameras on you and making a bit of a show of it.
"I can appreciate that in the entertainment world, but we only want the best for the sport. We're open to changes but I guess we wouldn't want to see it every weekend."
When asked about his team-mate's comments, Hamilton laughed off the suggestion the drivers were in the sun too long – "no, I think it was great, I love the sun" – and expressed his support for the driver introductions.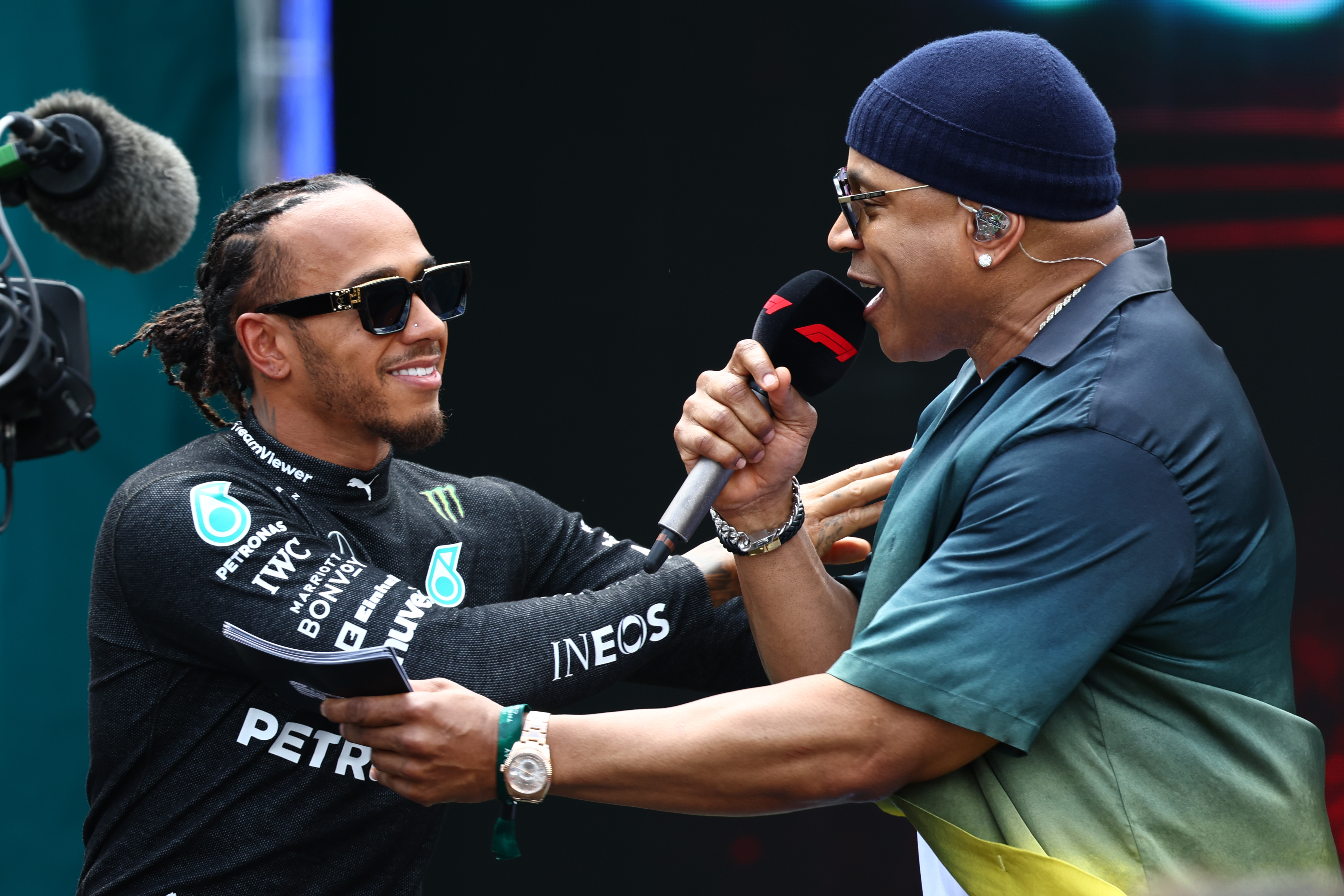 "I think it's cool that the sport is continuously growing and evolving," Hamilton said.
"They're not just doing the same stuff they've done in the past. They're trying new things. They're trying to improve the show always and I'm in full support of it.
"I mean jeez, I grew up listening to LL Cool J and you've got will.i.am, who is an incredible artist.
"You've got Serena and Venus [Williams] standing there. I thought it was cool, wasn't an issue to me."
Miami GP victor Verstappen didn't feel it was necessary but accepted the entertainment value it added.
"I think this is just a bit of a personality thing, right?" Verstappen said.
"Some people like to be more in the spotlight, some people don't.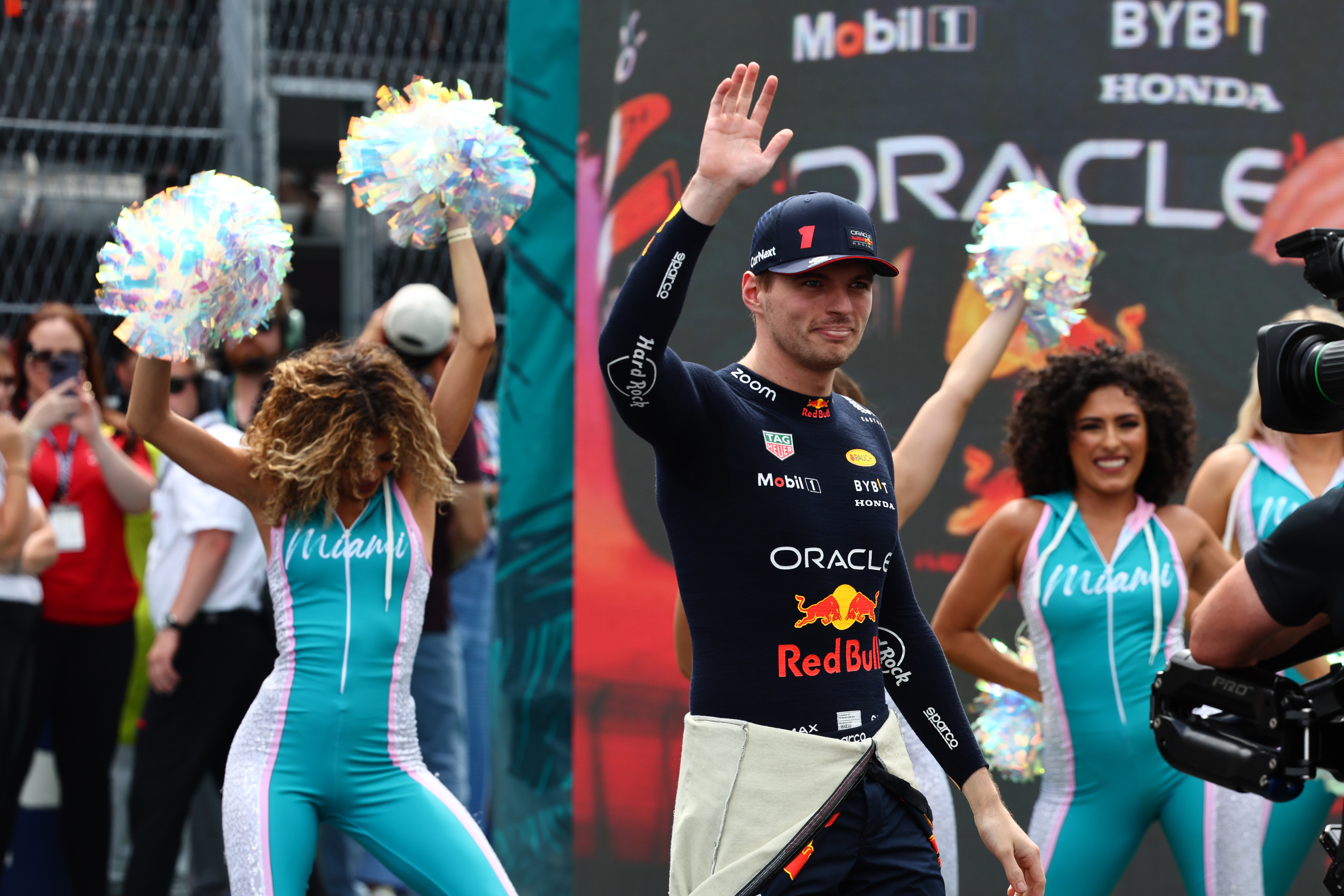 "I personally don't so, for me, I think that naturally of course what they did today is not necessary.
"I prefer to just talk to my engineers, walk to my car, put the helmet on and drive. But of course, I understand the entertainment value.
"I just hope we don't have that every single time because we have a very long season so we don't need an entry like that every time, but it also depends a bit on the crowds in terms of what you want in terms of entertainment.
"So I think it's just a personal preference from the drivers – for me personally not."