McLaren expects its revised technical team to improve its 2023 Formula 1 car development in time to help a mid-season upgrade that it suggests will be close to being the equivalent of "a B-spec car".
A late change of development direction in 2022 meant McLaren started this season with its MCL60 in a more basic form than intended and it needs to wait until the Azerbaijan Grand Prix at the end of April to have its first proper upgrade.
However, at the same time McLaren has undergone a major technical upheaval, ousting technical director James Key and replacing him with a three-person technical executive team headed by Peter Prodromou, Neil Houldey and David Sanchez – who arrives from Ferrari at the start of next year.
The Baku upgrade will be the result of the previous technical regime as it was signed off months ago but that was always going to be just the first step in any recovery plan for 2023.
McLaren team principal Andrea Stella has revealed that there are three significant rounds of upgrades planned, the second of which – due before the summer break – he expects to be influenced by the revised technical structure.
While the Baku development is likely to centre on the floor and sidepods, the second upgrade package is said to be more wide-ranging – although it will not be a full official B-spec as that term is reserved for when the chassis itself changes.
"The improvement of car performance issues should start in Baku," said Stella on Thursday at the Australian Grand Prix.
"The improvement in Baku should affect an area of the car that it has been clear that – I think from the presentation of the car – we weren't entirely happy with in terms of development.
"It's just the first step, we would expect definitely another major upgrade, which will interest more areas of the car.
"It will be much more apparent, what some may call like kind of a B-spec car. And then we expect to have a further round of upgrades in the second part of the season after the shutdown.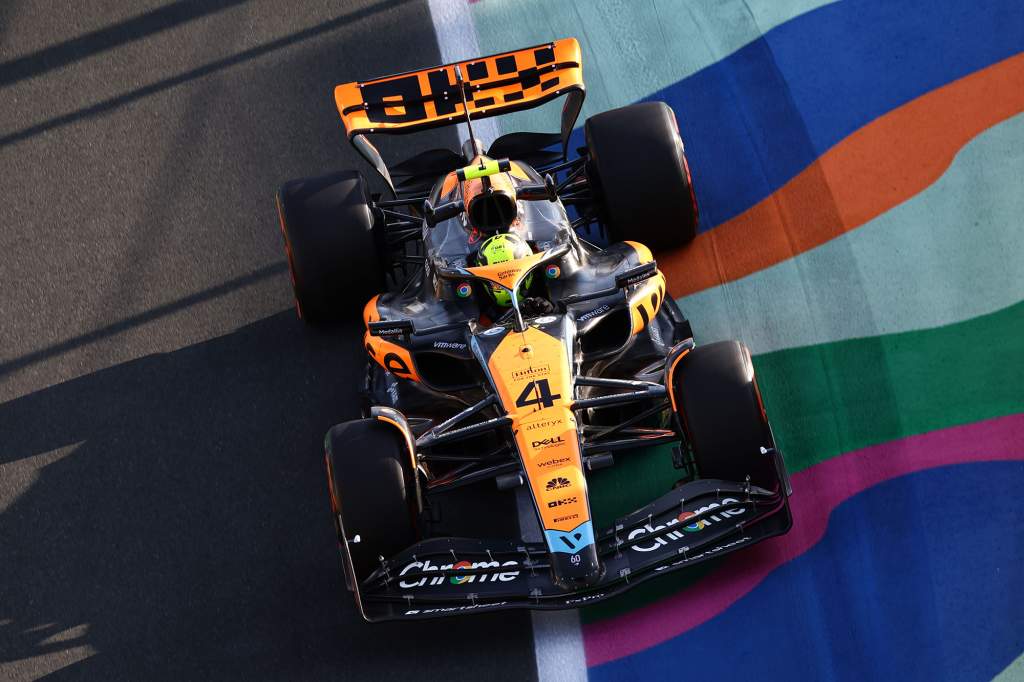 "So, we have three main steps: Baku, later on before shutdown, and then after shutdown.
"And we hope that each of them will be able to provide a few tenths of a second, so that we put ourselves in a more realistic position to meet our ambition to become a top four car towards the end of the season.
"The model changes – which I prefer to call it rather than structure – affect this delivery of performance because it will accelerate the development rate.
"We will see the impact not in Baku, obviously, because what comes in Baku was released in design like two months ago, but definitely it will impact the next round of upgrades."
The massive reshuffle is not a kneejerk reaction to a bad start to 2023, in which McLaren has failed to score a point in the first two races, as this has been exacerbated by other circumstances.
Two successive slow starts in F1's new ground-effect era and a looming switch to much anticipated, brand new development tools have forced McLaren's hierarchy's hands.
McLaren Racing CEO Zak Brown said that while the driver saga – Daniel Ricciardo's struggles and his exit, plus the process of signing Oscar Piastri to replace him – was the most public-facing issue for McLaren last year, he had started to question whether structural changes were required in the second half of 2022 as well.
He suggested that the end-of-season team boss change – Andreas Seidl left to join Sauber, allowing Stella to be promoted – was a catalyst for the restructuring.
That implies Seidl was more resistant to change, whereas Stella was given the mandate to make whatever revisions he deemed necessary and decided to act quite swiftly.
"Under the surface, I wasn't happy with the pace of the development of the racing car," said Brown.
"That was the second half of last year, if you're going to look at the pace of development of some of the other teams where they started and where they ended, versus where we started and where we ended. So, you start having conversations.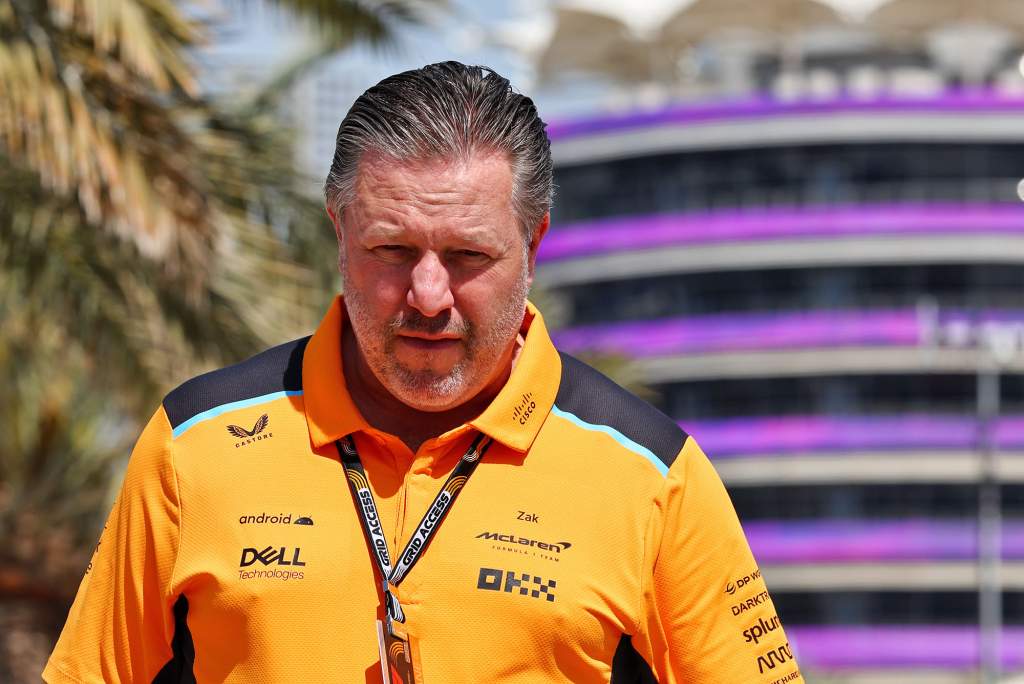 "Of course, we had a team principal change towards the end of the year, which allowed me the opportunity to be more aggressive in working with Andrea, to give him the mandate to take a look at the team. And that's exactly what he did.
"Him having been there meant he wasn't starting from ground zero, and ultimately came up with a model that makes total sense to us and those internally, and went about starting to put those plans in place.
"So when we made the announcement, that's something that had been in works for some time and was coincidental to our poor start to the season."