A guiding line for Formula 1 drivers to position their car correctly in their grid box will be trialled on Friday at the Australian Grand Prix.
The first two races of 2023 have featured time penalties for drivers who lined up out of position at the start: Esteban Ocon in Bahrain and front row starter and early race leader Fernando Alonso in Saudi Arabia.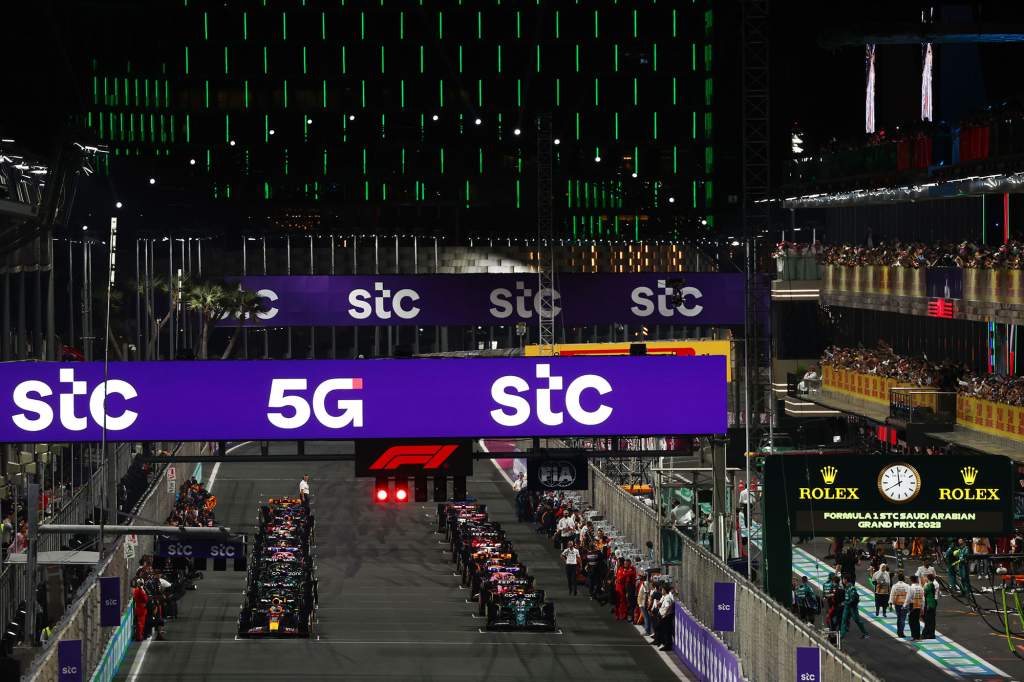 In addition to the white lines marking out the grid box in the existing set-up, there is a yellow line for drivers to know where their front wheels should be positioned.
However, both of these have become even more difficult to see from inside the car, since the new F1 design rules last year that slightly increased the size of the tyres themselves and added a wheel fairing that further obscured visibility.
The penalties for Ocon and Alonso prompted a more vocal expression of support for doing something to address this.
Grand Prix Drivers' Association director George Russell said in Jeddah that "we only see probably the top four or five inches of the tyre, so you can't actually see the ground itself" and that he cannot see the yellow lines let alone the white lines for the grid box.
Max Verstappen was sympathetic to the rulemakers in that he acknowledged the need for something trying to control where the car line up but added: "The visibility is just really poor in the car. That is probably the main issue."
To address this, the FIA is in the process of making two changes in Melbourne.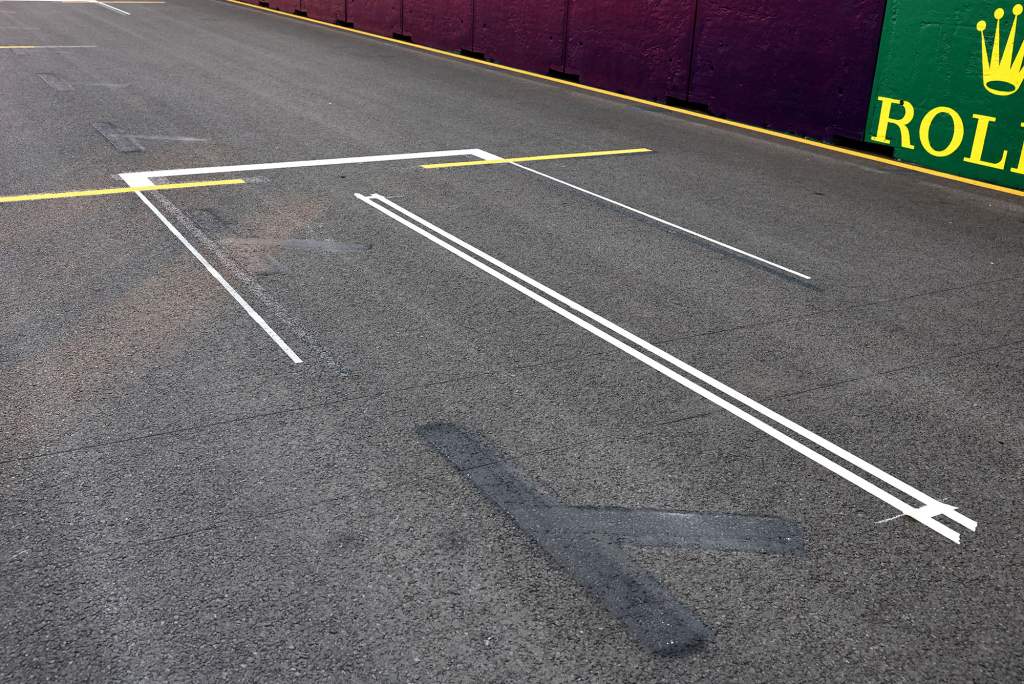 The first has already been implemented. The grid boxes have been made 20cm wider, which engineers in a degree of tolerance.
Another change will be trialled for the practice starts at the end of Friday's on-track sessions.
Long guide lines are set to be added, length-wise, in the centre of the first few grid spots, starting a few feet before the grid box itself.
The end-of-session practice starts will be used to evaluate whether this helps the drivers judge their latitudinal position better.
Whether they are used for the rest of the weekend or future races will be informed by feedback on Friday.
Asked about the changes in Melbourne, Alonso said the guide line being trialled was unlikely to make a difference.
"The central line, I don't think so because you approach the box looking sideways, you are not looking forward so that's the biggest difficulty," he said.
"The 20cm will help, I guess. There are some circuits, like Monaco and Imola, where you start a little bit sideways anyway because if you don't, you crash [because of slightly curved grid areas], so we will have to see how we apply the penalties at those races."
The double champion suggested the FIA is keen to find a solution because the penalties could be seen as disproportionate to the offence.
"No one wants to get a penalty for the start and also I think the FIA doesn't want to have any problem with that because there is not a performance advantage as long as you don't go too far forward," said Alonso. "So hopefully we avoid anything from now on."