Haas driver Nikita Mazepin says he did not want Lewis Hamilton to be penalised for impeding him during FP3 at the Saudi Arabian Grand Prix and backed the stewards' decision not to give the Mercedes driver a grid drop.
Mazepin was on a hot lap in the flat-out Turn 7/8 left-right sweeper when he had to dramatically avoid Hamilton, who was on a cool-down lap.
The stewards fined Mercedes €25,000 and gave Hamilton a formal reprimand, his second of the season, but he escaped a sporting penalty.
This was because the incident was primarily attributed to a "failure in communication by the team" at a high-speed circuit that creates significant visibility problems for drivers.
"I really like Lewis and I really wish him all the best in his title fight," said Mazepin when asked by The Race if he felt the incident warranted a sporting penalty.
"I wouldn't want him to be penalised for something that was together with me.
"I'm in my first year in Formula 1, he was probably focusing on thinking how to find a bit of laptime for qualifying. So if the cost was for me not to complete one of my laps in FP3, so be it."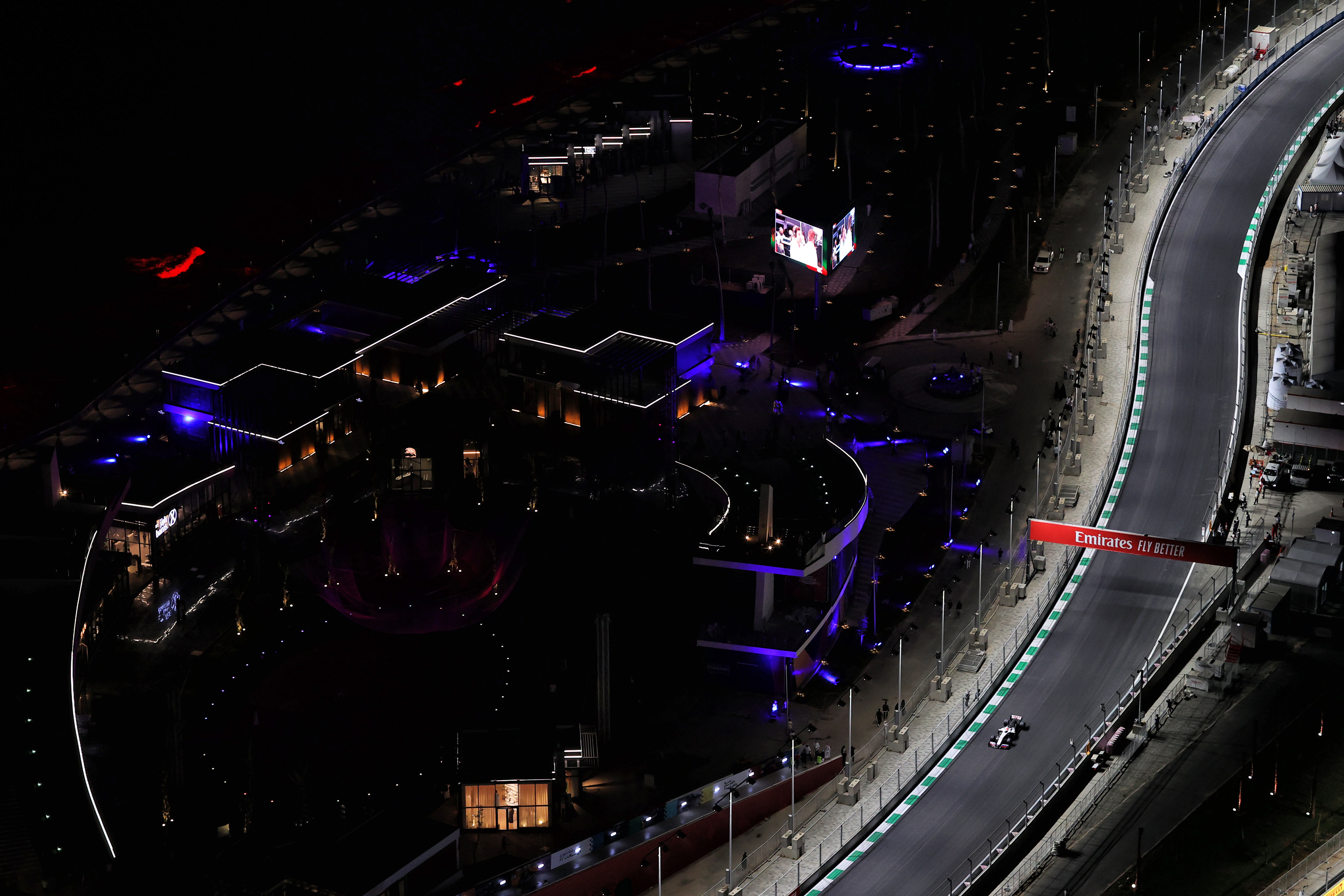 Mazepin described the incident as "no big deal" because he was able to avoid the Mercedes.
He also said that they exchanged amicable texts after the incident.
"I was on a fast lap going through Turns 7 and 8, which are flat in our car," said Mazepin. "They're all blind and I didn't know that there was a car on the racing line.
"I kept it flat until the moment I saw he was not going to move from it. And it's not a big deal from my side.
"We train to have the reactions necessary to avoid these kinds of situations. Lewis has been very nice and we sent each other texts about that.
"I just hoped that he had a good qualifying and he did as always, so that's the main thing."
When asked about the nature of the text communication from Hamilton, Mazepin said that he was impressed with the approach taken by the seven-times world champion.
"He felt very sorry for what happened and he said it wasn't the best job done from their side," said Mazepin.
"It's really nice to see the experienced and older generation really paying attention to these things because in F2 you might never get a driver thinking about it, whereas in F1 a seven-time world champion is. So that's really kind from him."
Hamilton explained that the lack of information from the team about how rapidly Mazepin was closing on him led to the incident.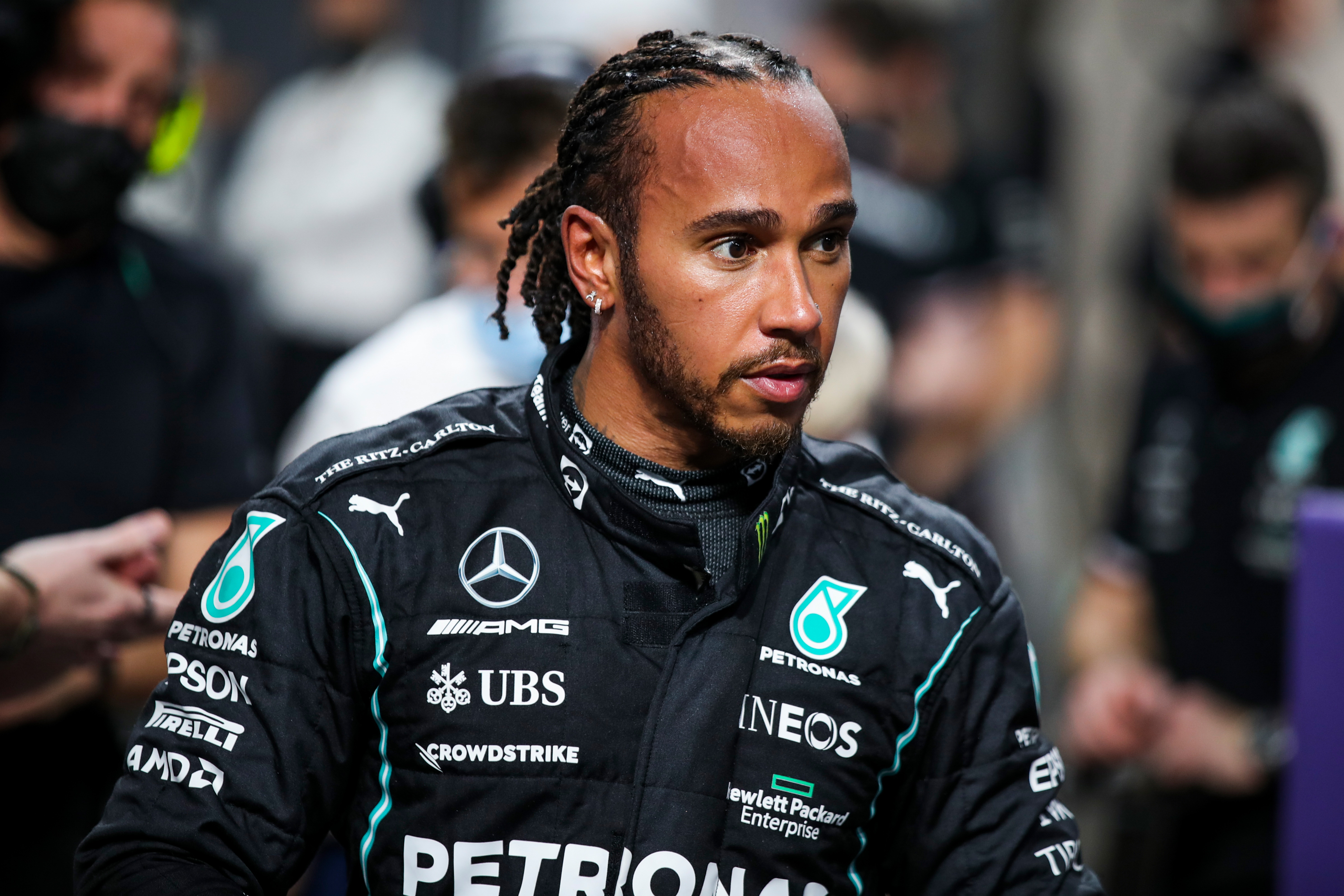 He confirmed he apologised to Mazepin and also revealed that he had advocated – unsuccessfully – the implementation of a minimum speed for the whole lap in order to avoid such problems.
"I was told that he was 10 seconds behind starting a lap," said Hamilton. "It's such a difficult track – you have to get the feedback all the way down to when they are four seconds behind or something like that so you know when to get out of the way.
"There was radio silence so I had no idea where he was and the next thing I know he's right behind me.
"Yesterday in the drivers' briefing I did say that I think there was the potential for this so we should probably keep a minimum speed everywhere, like they did for Turn 22-27, but they only did it for 22-27.
"I apologised to Nikita."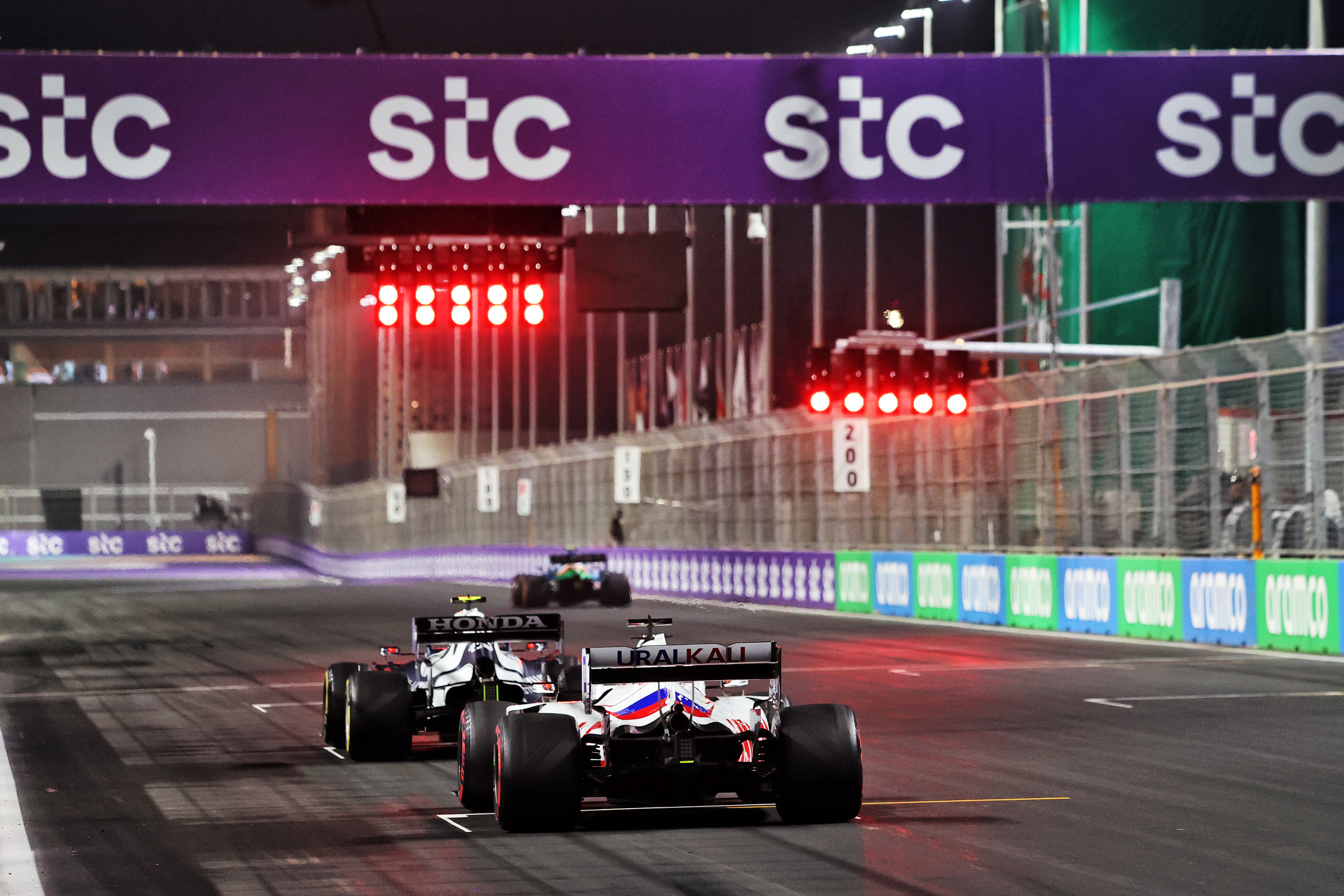 While Mazepin was happy with the stewarding in that situation, he still has wider concerns about the way impeding incidents have been dealt with this year when it comes to preparing to start push laps.
Mazepin had to abandon his final Q1 lap before it had even begun thanks to getting caught up in a traffic jam, resulting in Sebastian Vettel and Max Verstappen passing him before backing off and forcing him to check up on the run to the line to start the lap.
They were among a group of drivers that Mazepin felt broke the 'gentlemen's agreement' that he was criticised earlier this year for violating, notably in Bahrain.
He was also given a three-place grid drop in Spain for impeding Lando Norris in qualifying, as well as a five-second penalty for not respecting blue flags and holding up Sergio Perez in the Portuguese Grand Prix.
Mazepin revealed that he had a meeting set up with race director Michael Masi scheduled to take place on Saturday evening to discuss this situation.
"I'm going to have an appointment with Michael because that's exactly what I wanted to discuss," said Mazepin when asked for his opinion on the conduct of drivers starting qualifying laps.
"It's not a criticism, but it's an opportunity for me to speak to the stewards and see their opinion.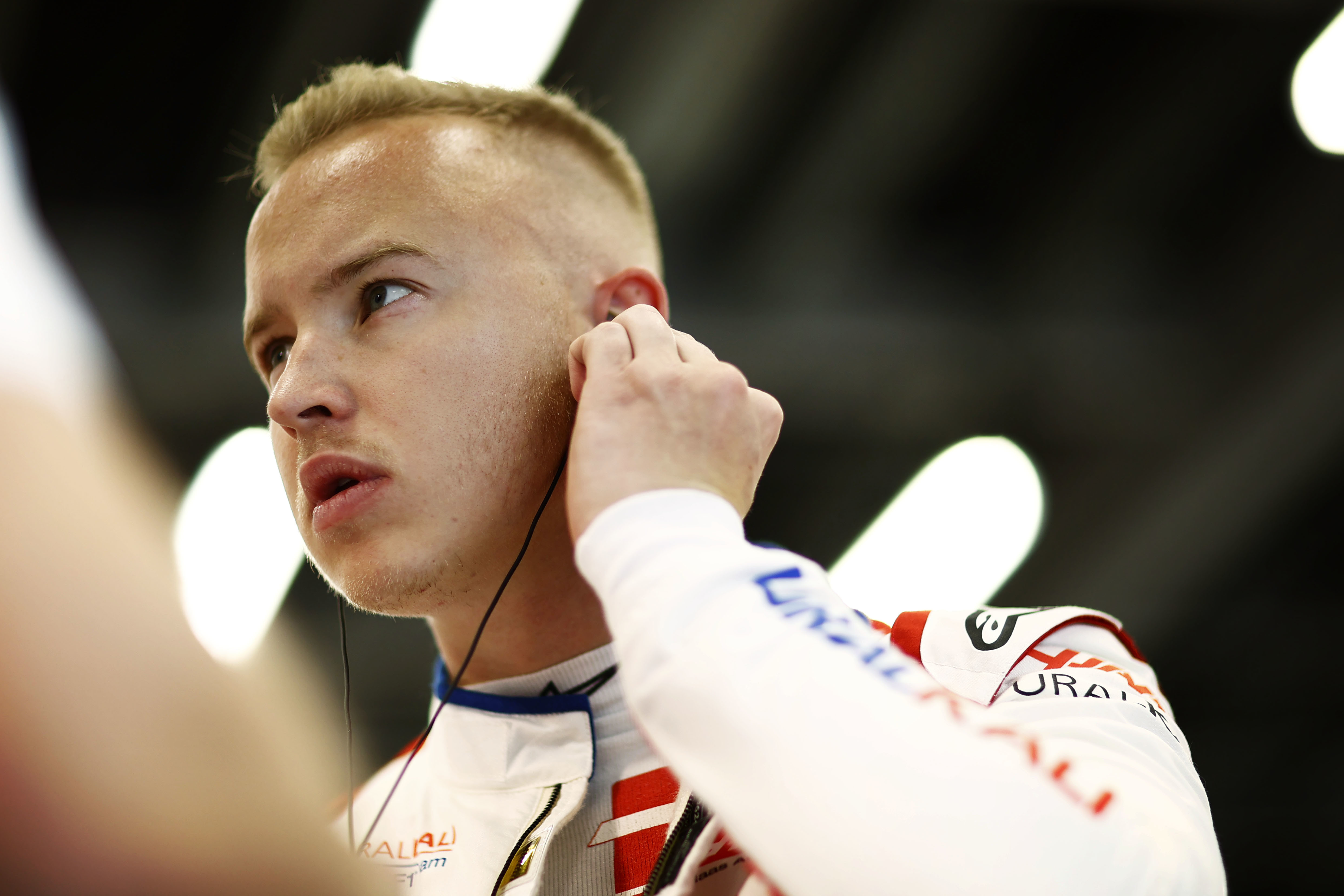 "I was very concerned about my actions back in Bahrain, where I did a very similar thing as I would do in Formula 2, which would be taken without any criticism.
"I overtook some cars that were going very slow into the last corner because I felt like I needed to go and been harshly told that this is not acceptable and this is not what you do in Formula 1.
"Interestingly, 20 races later on, drivers who have been here over 10 years actually overtook me. It was a pack of four or five cars into the last corner about 150 metres before starting the lap.
"We had a one-hour long meeting with Masi, who tells us the rules. The older generation of drivers say gentlemen's agreement you don't overtake into the last corner. Then the next day, in a very unsafe manner, divebomb you at the last corner and hold everyone back.
"The rules are the same for everyone and I am new in this sport, so I'll play along with what others are doing.
"But what I think is unacceptable is criticising the young generation and then later on, as the year goes on, really changing their approach slightly.
"I need to learn and I need to analyse because what happened was very disappointing as I was overtaken by Vettel and Max and both braked on the straight. I had to brake as well.
"If you lose one and a half seconds going into Turn 1 there's no point to continue at the pace that we're going."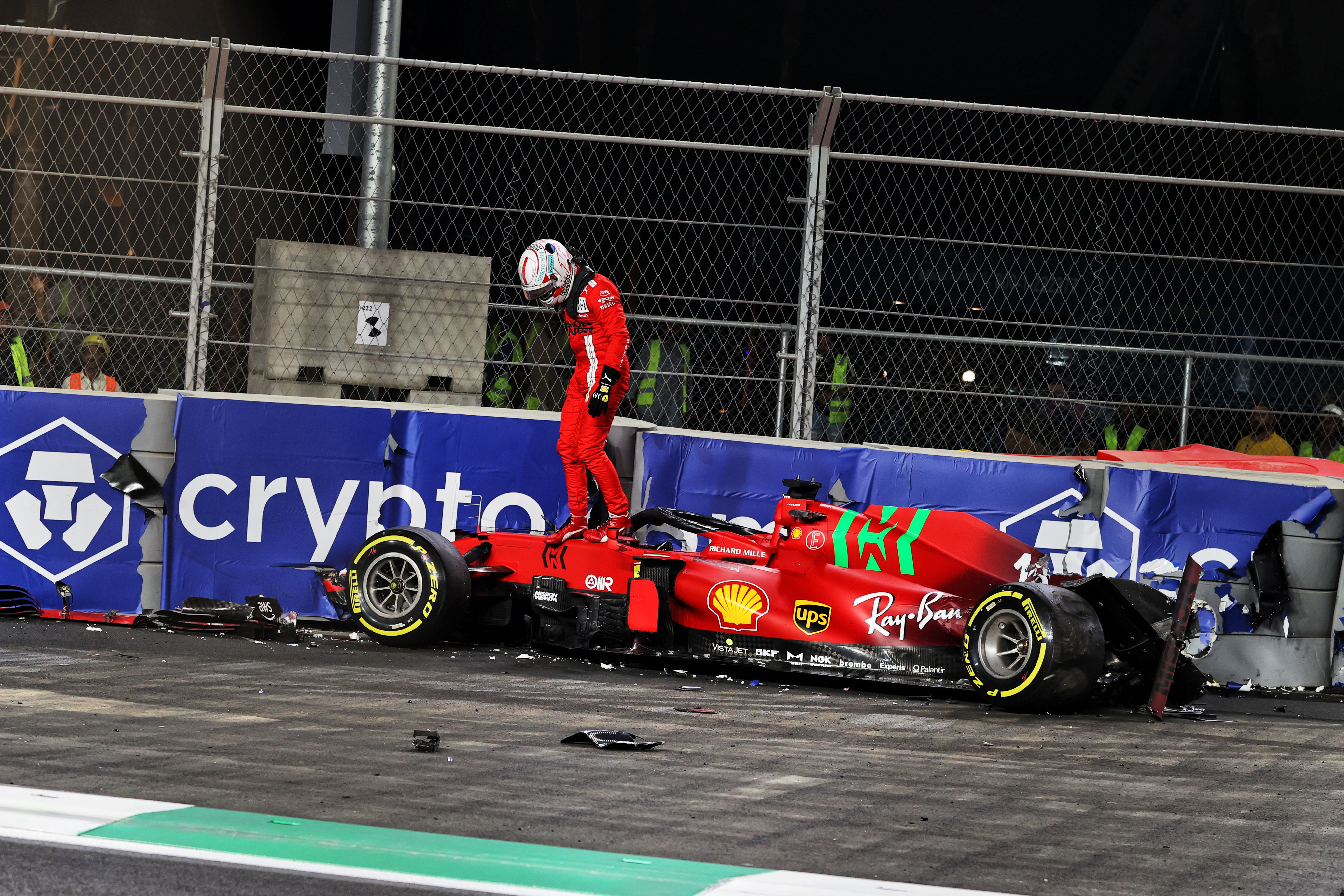 The FIA released a directive prior to qualifying that forbids drivers from going too slowly after the Turn 22 corner that claimed Charles Leclerc's Ferrari in FP2 (pictured above).
But as Mazepin explained, the drivers found a way to circumvent that rule in qualifying.
"The thing is there's a blind section before the last corner and everybody behaved there because that's the rule," Mazepin said.
"But the issue is, that you push through the last blind section, but you just delay that problem and multiply it by a lot into the last corner.
"If you look at my onboard, it does look like a safety car restart where you can overtake immediately.
"And I'm upset, but next time, I will take it with a pinch of salt that somebody says about gentlemen's agreement."