Formula 1's backmarkers may "pay the price" for the tight nature of the high-speed Jeddah street circuit in the inaugural Saudi Arabian Grand Prix, according to Haas driver Mick Schumacher.
Haas rookie Schumacher is concerned about how the unsighted nature of many of Jeddah's corners could create chain reaction crashes in the grand prix.
Lewis Hamilton and Schumacher's Haas team-mate Nikita Mazepin narrowly avoided an airplane crash in final practice, while Hamilton's Mercedes team-mate Valtteri Bottas was clipped by Kimi Raikkonen in qualifying while Raikkonen was overtaking him.
After qualifying, Red Bull's Sergio Perez labelled the circuit as "dangerous without reason" and safety concerns regarding traffic were raised in the drivers' briefing earlier in the weekend.
Grand Prix Drivers' Association director George Russell has also recommended a remodelling of the concrete walls to FIA race director Michael Masi when F1 returns, suggesting the walls were "sticking out at the apex".
Schumacher fears the tight nature of the circuit could be an issue in the race if there are further incidents – such as the shunts suffered by Charles Leclerc in FP2 and Max Verstappen in qualifying.
"I think that's something we will find out tomorrow," he said after qualifying, when asked if he believed the circuit was safe for F1.
"Right now, my first feeling is that if something happens in the front there's a high chance that the people in the back will pick it up and depending on what spot that can be at very high speeds.
"If everything goes right, that's great, but if not then maybe we'll pay the price.
"I don't know right now but let's hope everything goes well and everybody stays safe."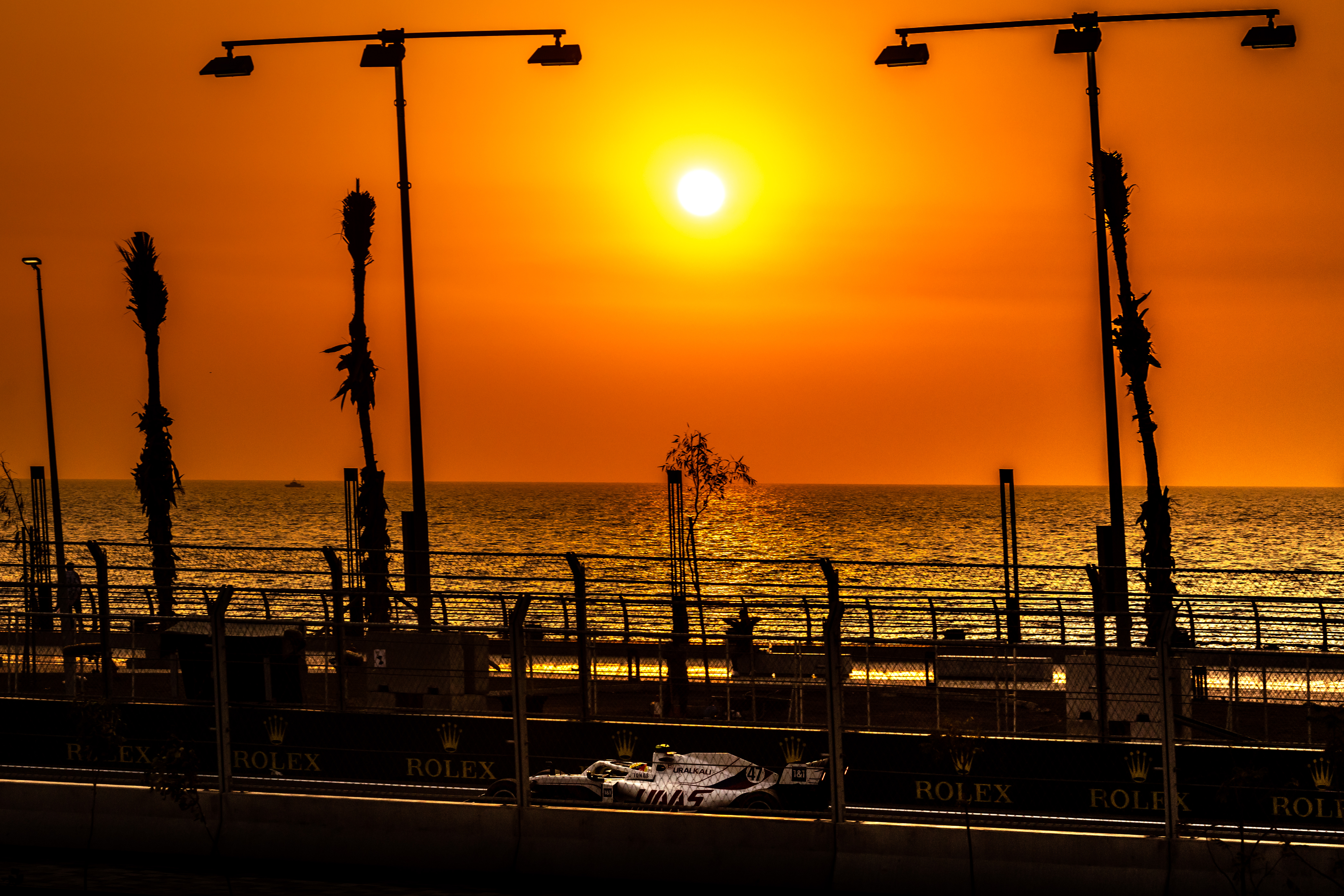 When asked by The Race if the Jeddah Corniche circuit needs to be changed for future years regardless of what happens in the race, Schumacher said F1 is "planning on doing something for next year and it will be good if they did it".
"There are too many opportunities of it going wrong around the lap and again we don't want to wait until something big happens.
"But I think they will have a look at it and analyse what they can do better for."
AlphaTauri driver Yuki Tsunoda agreed about the possibility of a lot of cars getting collected by an incident happening further up the pack in the narrow and blind sections.
"The one thing that could happen is for example if one car in front had a damaged front wing and the front wing dropped, for example in this first sector the car's going to run on that front wing and might have a big incident or something and then almost every car's in the tyres," he suggested.
Schumacher suggested widening the track in the flat-out sections of the track to improve visibility and help drivers understand what was happening further along the track.
His Haas team-mate Mazepin also admitted he had "concerns" about the risk of chain reaction crashes in the grand prix.
But caveated his concern with: "I don't think it would be fair to criticise the designers and organisers because Monaco is the same and many other circuits that are not a car park – I'm not going say which one I'm referring to – but sometimes it's like that and it's the price of our job.
"It's like complaining about being a journalist and spending too much time in front of a computer and losing your eyesight, it's part of what we do."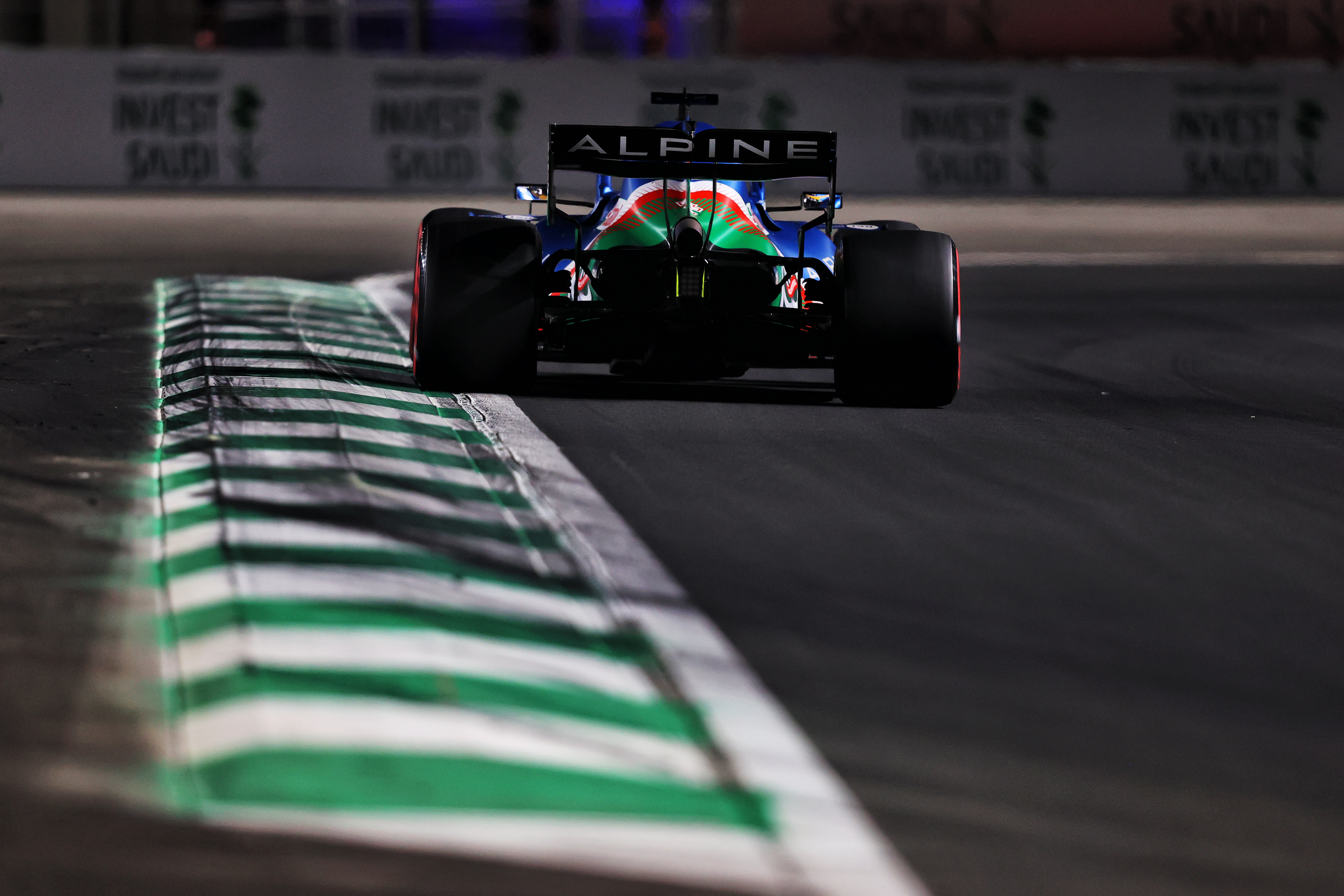 Two-time F1 champion Fernando Alonso said he was surprised by the relative lack of incidents this weekend so far.
"We all thought that it could be a crazy weekend but very few incidents to be honest," Alonso said.
"Let's see in the race. I hope nothing happens obviously. It's a very fast circuit so any crash or any potential incident could be bad.
"I hope we have a clean race, even if it's not good for me in terms of points or strategy, but it's a fast circuit. Better not to risk."