Toto Wolff at the end of the 2022 Formula 1 season versus Toto Wolff at the end of F1 2021 was an exceptionally dramatic contrast.
His now-famous anguished radio cry of "no, Michael, that is so not right!" and desperate garage demeanour as the 2021 Abu Dhabi Grand Prix restarted with a safety car/lapped car procedure only partly completed, but completed to an extent that hugely disadvantaged his driver Lewis Hamilton, has become a rather iconic representation of Mercedes' feelings about that finale.
The online press conference Wolff gave four days later, when Mercedes dropped its plan to appeal the outcome, was perhaps even stronger. It wasn't so much what Wolff, his black polo neck and stark white background somehow feeling particularly appropriately austere for the situation, said as how he said it, struggling for words that came anywhere near close to verbalising the anger and injustice he felt.
Eleven months on, Wolff's post-Abu Dhabi GP media chat took place in person at Mercedes, began with laughs, and was regularly playfully interrupted by his and Susie Wolff's young son Jack.
And yet in Abu Dhabi last year, Mercedes still clinched another constructors' championship and was a very, very close second in the drivers'. This year, it only just avoided going winless, was beaten back to third in the constructors' and its drivers were down in fourth and sixth in their championship.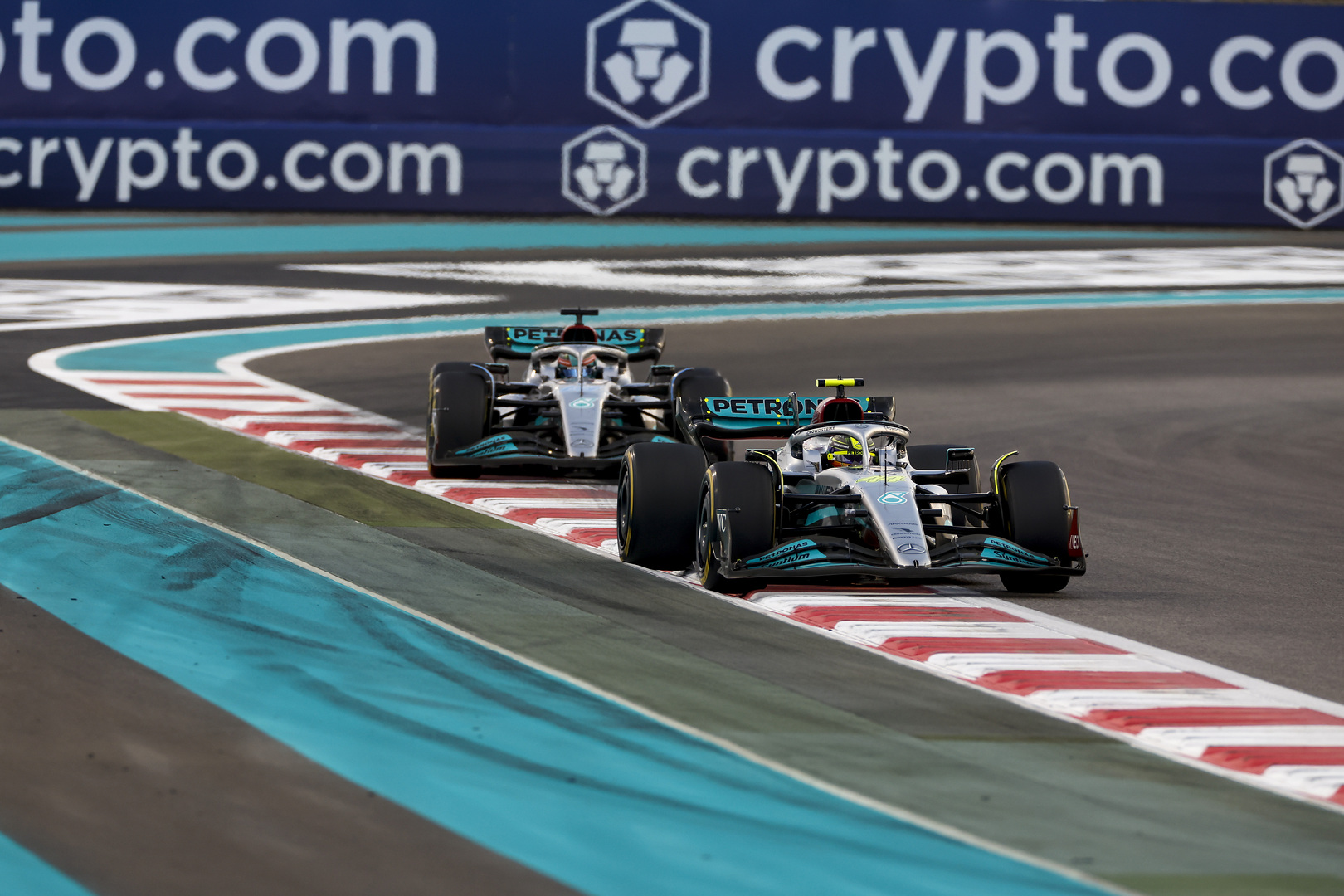 Fifth for George Russell was Mercedes' only Abu Dhabi 2022 result, Hamilton retiring with hydraulic problems from a fourth place he was about to lose to Carlos Sainz's faster Ferrari. A podium never looked realistic.
It doesn't take psychological genius to conclude that an agonising and controversial last-gasp defeat is going to hurt more in the moment than the slow-burn of a season of underachievement.
But the extent of the emotional contrast at Mercedes was still striking. It's often felt that way in Hamilton's media commitments this season too, the seven-time champion coming across very relaxed about what is statistically his worst F1 season – his demeanour a world away from last year's intensity.
It was already obvious after Abu Dhabi qualifying that Mercedes was not going to bow out of 2022 on the kind of high it had enjoyed in recent races, fighting for wins (and actually scoring a victory in Brazil).
And Hamilton did admit last Saturday that he was very much looking forward to not driving the W13 again beyond Tuesday's tyre test.
That points to the key difference from 12 months ago to now: last year Mercedes' season ended in disbelief, this year it's relief.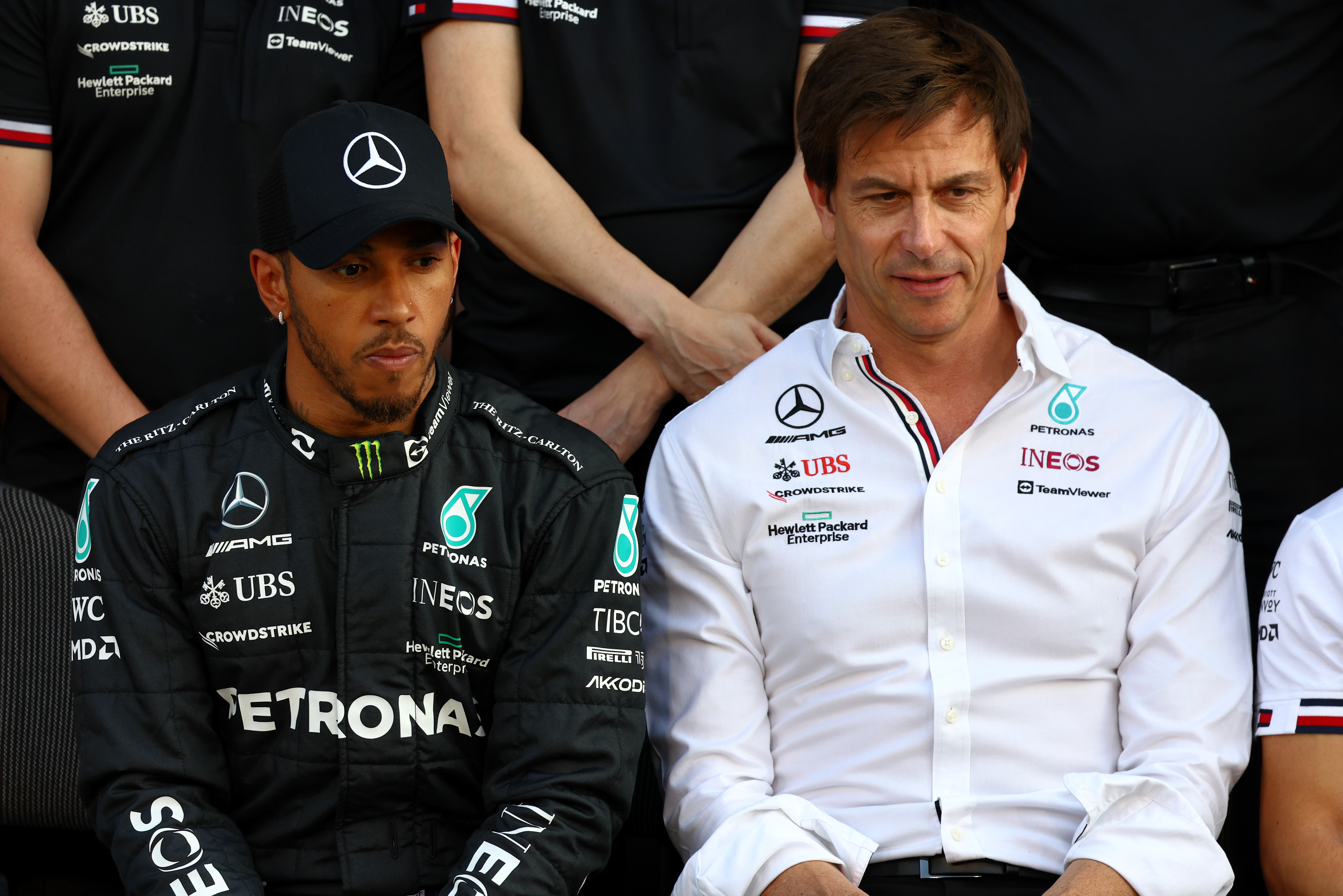 Key figures at Mercedes came to terms with the reality of 2022 a long time ago. While there was still a job to do professionally this year, the bigger focus was on ensuring that mistakes would not be repeated for 2023, and to reset the programme to ensure success next season.
Nobody at Mercedes has seemed on autopilot in any of the races since, even in Abu Dhabi. But you can't blame anybody there for not being particularly bothered about how the year finished. Whereas a year ago it was the complete opposite.
And that's why when Wolff was asked which season he'd found more painful out of 2022 and 2021, his answer was swift and clear.
"Last year, without any doubt, because last year was strong and how it ended within a couple of seconds, we knew that's it," he explained.
"It's out of control, out of your hands.
"It was my first time losing control since I was an adolescent. In my sense of fairness, that was totally against my values.
"But this year was not as peaky in terms of the emotions because we knew from the get-go at the beginning, the car was just not good enough.
"I think we understood that slowly but surely.
"We peeled one layer of the onion. So you peel one layer of the onion off and you think you solve the problem, and then there's the next one, and the next one, then we started to correlate where this car that was really not a good one, where it could perform and we tried to concentrate on these tracks, knowing the more difficult ones like Abu Dhabi were damage limitation.
"It was our doing, last year in Abu Dhabi wasn't our doing. This was our doing, we knew we got it wrong, we are conscious that others did a better job and this is an absolute meritocracy how this season turned out, so that is OK."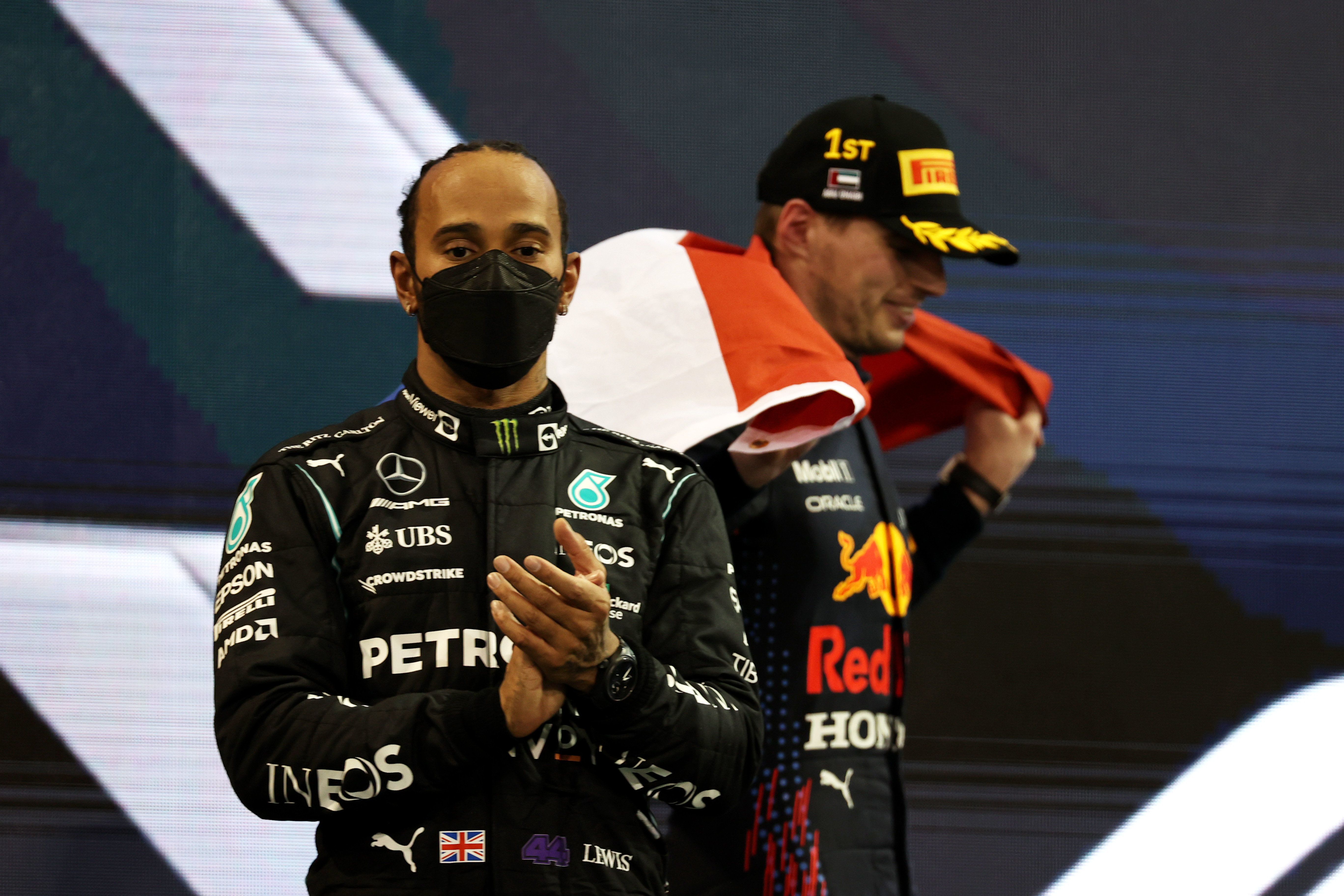 'OK' in the sense of it wasn't a crushing and arguably unjust heartbreak. Not 'OK' in the sense that an eight-time champion team is relaxed about only winning one race in an entire season.
But it's a different world emotionally. Hamilton calmly and politely shut down all pre-race attempts to get him to revisit the turmoil of Abu Dhabi 2021, saying "I don't really think about it, so I don't really have many thoughts on the last race here" and adding "it's just I'm not really necessarily focused on stuff that is behind me, and more trying to… not control but trying to be the best I can moving forwards and in the days ahead".
He thinks some of the problem-solving processes Mercedes had to go through this year after creating perhaps the first truly bad car since the brand's return to fielding a works F1 team have actually done it a lot of good.
This time last year, Hamilton shut down to the media beyond his immediate post-race interview after the Abu Dhabi finish, taking time to consider whether he really wanted to even continue in F1.
But his end of season chat was as relaxed as Wolff's.
"Right now, I am just thinking about my winter," said Hamilton when asked a question about his 2023 season hopes.
"Just time with family. Building snowmen day in and day out with my niece and nephew and teaching them to ski and just being a kid.
"I am going to have the best time with my mum, deep conversations, training and healthy eating."
And his sanguine feelings about going winless all year felt absolutely believable, too.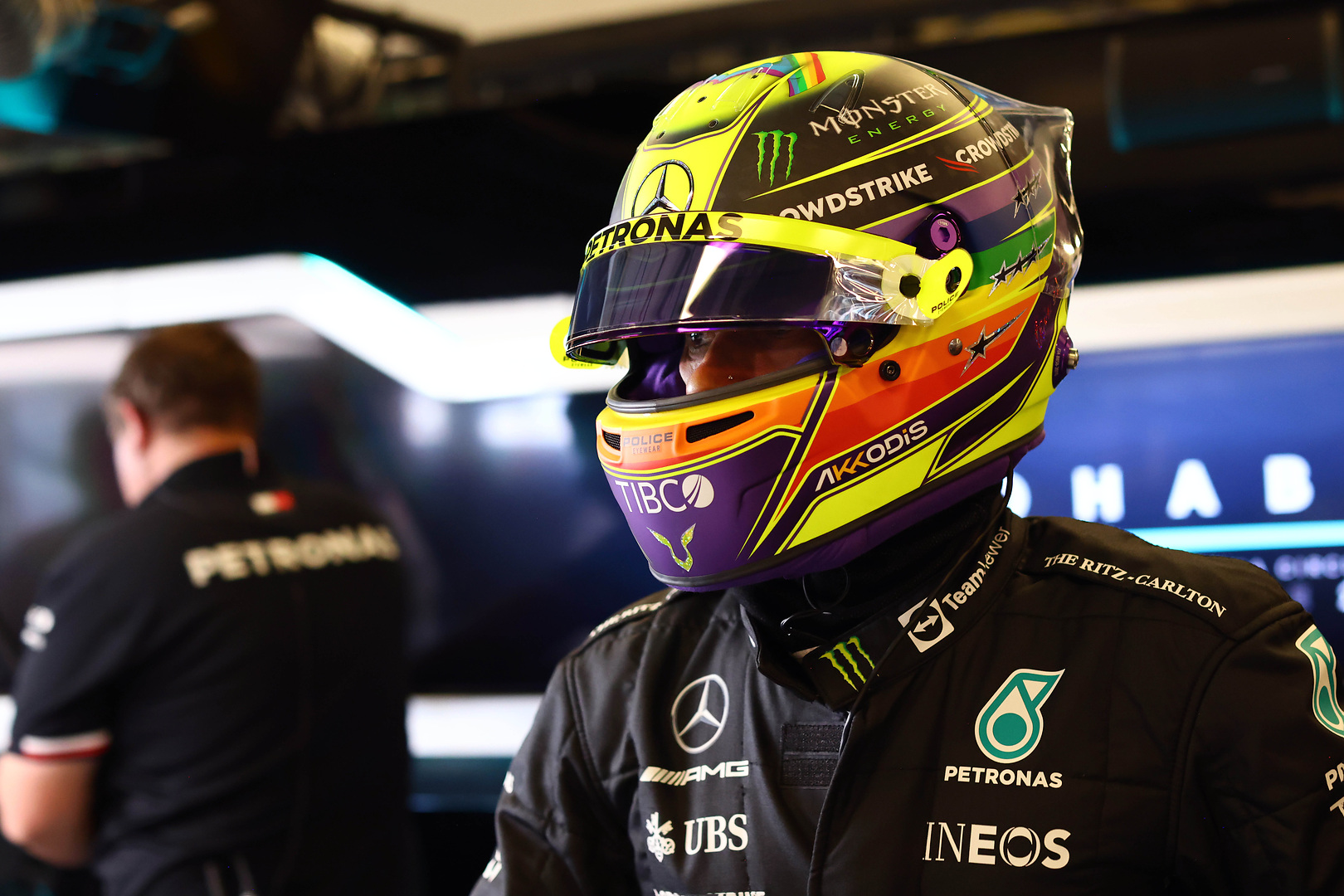 "Honestly, it would have been nice to have a win, but one win is not really enough, is it?" he mused.
"So I feel like this year, when we got our first fifth, it felt like a win. When we got our first fourth, it felt like a win.
"When we got our first podium, it felt like a win and those seconds felt like as if we really achieved something, so I'll just hold on to those."
His memory of the year's chronology was a little skewed – that first podium actually came in race one in Bahrain, though it was entirely down to the Red Bulls' late failures – but the point was not.
It's hard to imagine there was any way 2021's Max Verstappen/Red Bull vs Hamilton/Mercedes could have ended calmly and without rancour.
Even if Abu Dhabi 2021 had played out to the finish the way it was going to before Nicholas Latifi's safety car-prompting crash, and Hamilton won the title with a fairly easy race win over Verstappen, surely past incidents would've revisited. Hamilton going unpunished for his first-lap corner-cutting when Verstappen tried to pass him may have become a far more hotly-debated flashpoint.
Had the safety car procedures been followed completely correctly, maybe all the fury would have been directed at the speed of the crash clean-up and how it denied Verstappen – either because the race never restarted at all, or because the lapped cars were left in place and he had no chance to attack Hamilton.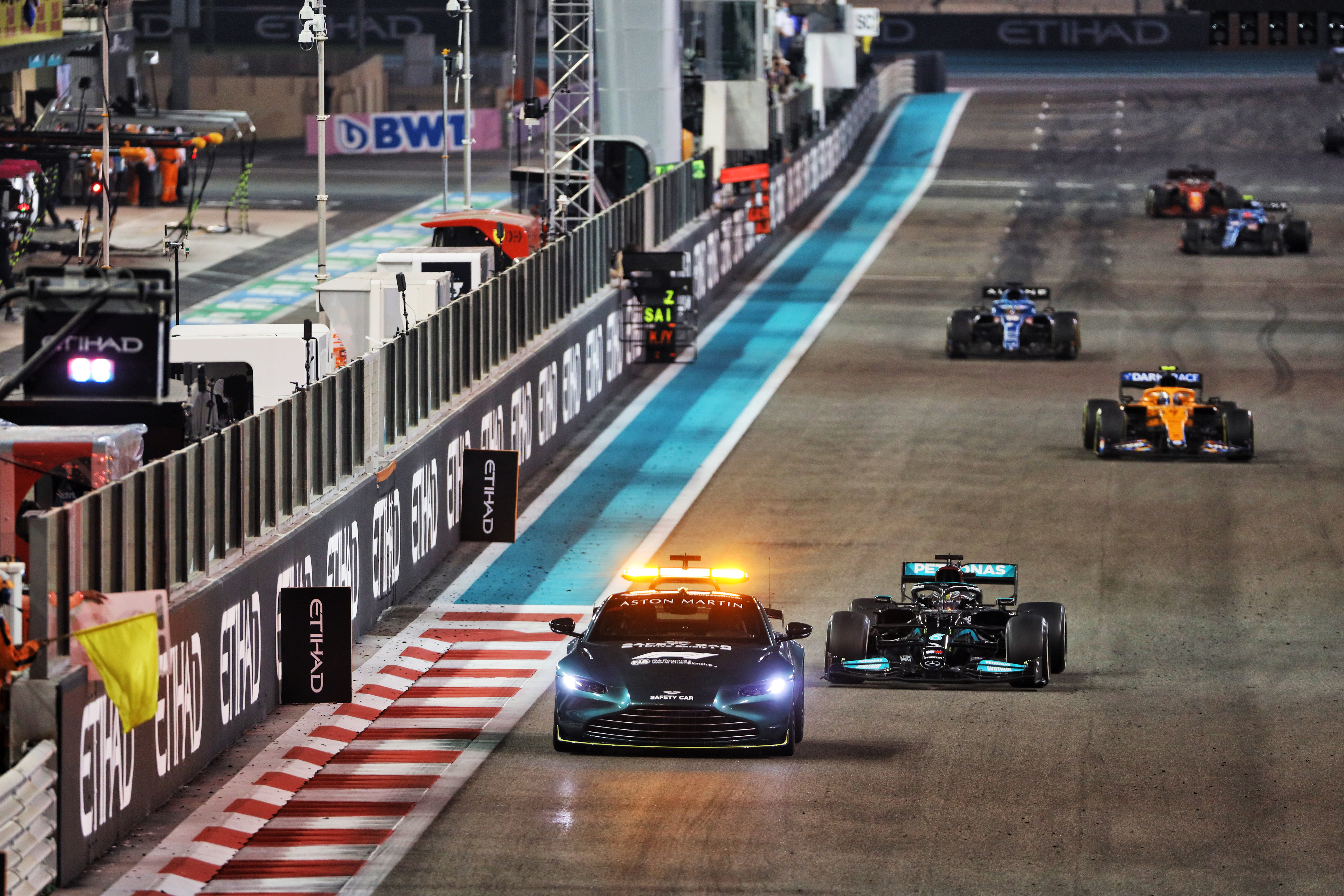 Anger and heartbreak was inevitable, even though either driver was a worthy champion based on the quality of their driving all year. The season had been too close and too fractious for any other outcome but some kind of fury. Michael Masi just created a huge lightning rod for it by restarting with the rules only partly followed, his final decision as F1 race director having been so critical to the championship outcome.
Now Mercedes goes into 2023 under arguably less pressure of expectation than at any time since it launched its current F1 project, and certainly feeling nowhere near as wounded as it did 12 months ago.
What happens next, as Wolff puts it, is in Mercedes' own hands. It's not quite right to say it's 'happier about' or 'more comfortable with' failing because of its own design mistakes. Maybe 'less traumatised and enraged by' is a better way of looking at it. Either way, it goes into winter 2022/23 in a far more positive place mentally despite 2022 having been in terms of results so, so much worse than 2021.