Alexander Rossi's about to lose his status as the last American driver to start a Formula 1 grand prix.
Williams's new Formula 2 graduate signing Logan Sargeant will pick up where Rossi left off when the 2023 F1 season starts next March.
But a couple of months ago, it looked like Rossi's long-time IndyCar team-mate Colton Herta would be the man who took Rossi's 'last American in F1' status away.
New seat comes with a new look. 👀 pic.twitter.com/TvvRRHdxQt

— Arrow McLaren SP (@ArrowMcLarenSP) November 9, 2022
New McLaren IndyCar hire Rossi was a reserve driver for Caterham in F1 in 2012-13 and then switched to Marussia/Manor. There he was a reserve for one season before getting five race starts in place of Roberto Merhi in 2015.
He had looked to have done enough to take a seat for 2016 but funding issues for the team meant drivers with more significant backing were favoured.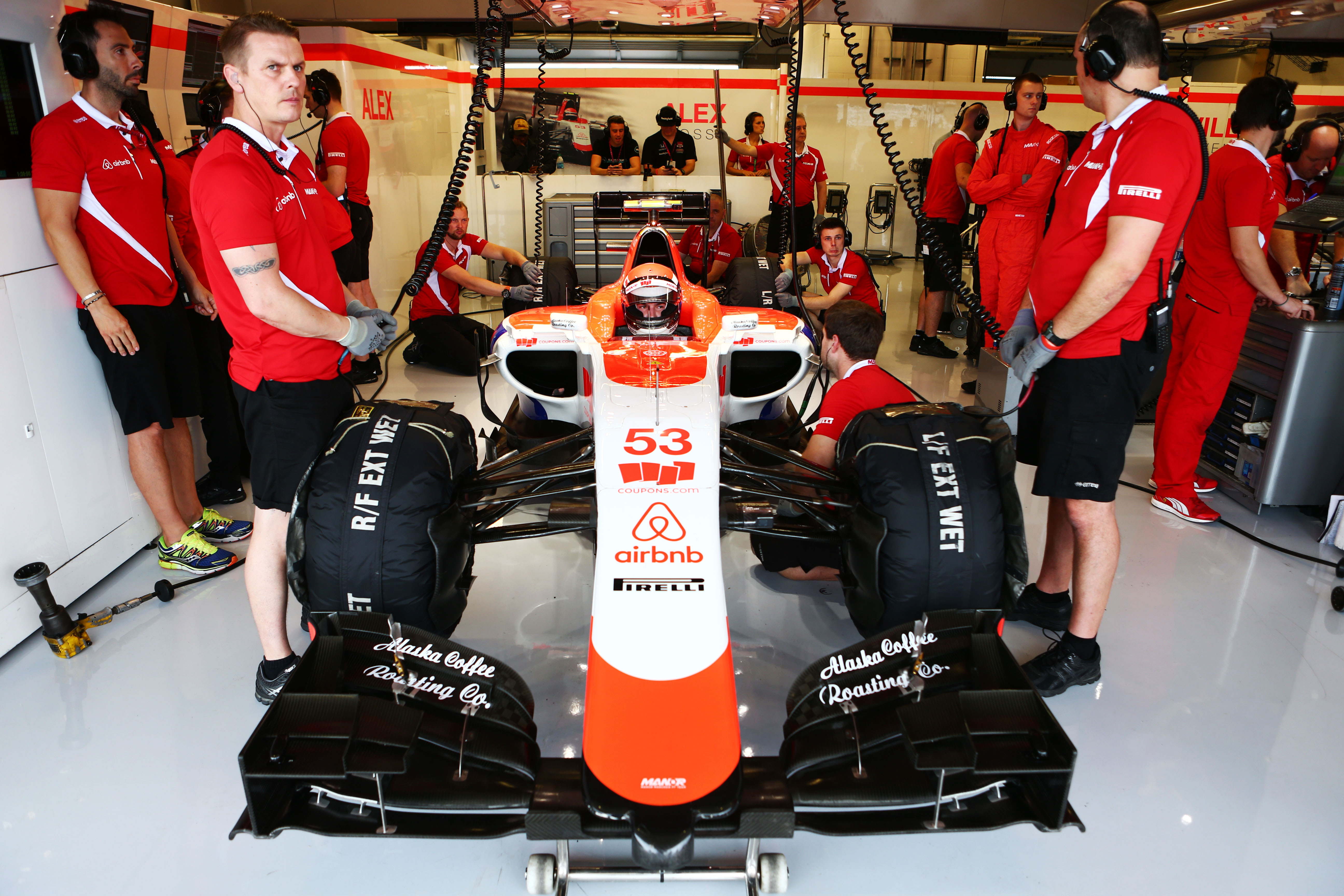 Instead, a late deal with Andretti Autosport sent Rossi to America instead where he won the Indianapolis 500 at his first attempt.
Rossi had not spent much time racing in America before 2016 as he had chosen a European-based single-seater route, one he still believes is the best if you are to have the chance of racing in F1.
Asked whether he felt IndyCar was getting any closer to launching a driver into F1 or whether Americans were still better off going through the European-based single-seater ladder as he had done, Rossi offers very nuanced and detailed answers. He absolutely sees the argument that F1 underrates IndyCar, but wants Americans who head to Europe to get proper credit, too.
"Logan did it right and I have a huge amount of respect," Rossi told The Race in an exclusive interview.
"I know how challenging that is for him and his family and everything, to make that sacrifice and make the move over there.
"Because that's what you have to do. That's the way it works and so he deserves to get the nod to get into F1."
On IndyCar's chances of producing an F1 driver, Rossi contrasted Sargeant's path with Herta's. Herta finished ahead of Rossi in two of the three seasons they raced together both full-time at Andretti, and Herta won seven races in that period.
Herta was at the centre of a battle to reach F1, first with Andretti trying to establish its own team and then as he was coveted by Red Bull as its first choice to replace Alpine target Pierre Gasly at AlphaTauri, Because of IndyCar's low superlicence points weighting compared to other series, Herta didn't qualify for F1.
"In some ways, I agree with that decision, and how that went down," said Rossi of Herta not being given special dispensation to receive a superlicence and race for AlphaTauri.
"Why should someone like Logan who moved to Europe and put that sacrifice and time and effort in, why should they get overlooked for someone that didn't do that, right?
"But if an F1 team believes that someone has the talent and the ability to perform in F1, which clearly Colton does and has proven, that shouldn't necessarily prevent them from getting there.
"The whole superlicence thing came about as a way to stop people from buying their way into the series. And what that's done is it actually prevented an American from being on the grid.
"It prevented Colton who has the credentials and has the ability, who could have very easily been in whatever situation he was going to be in through Red Bull or whatever.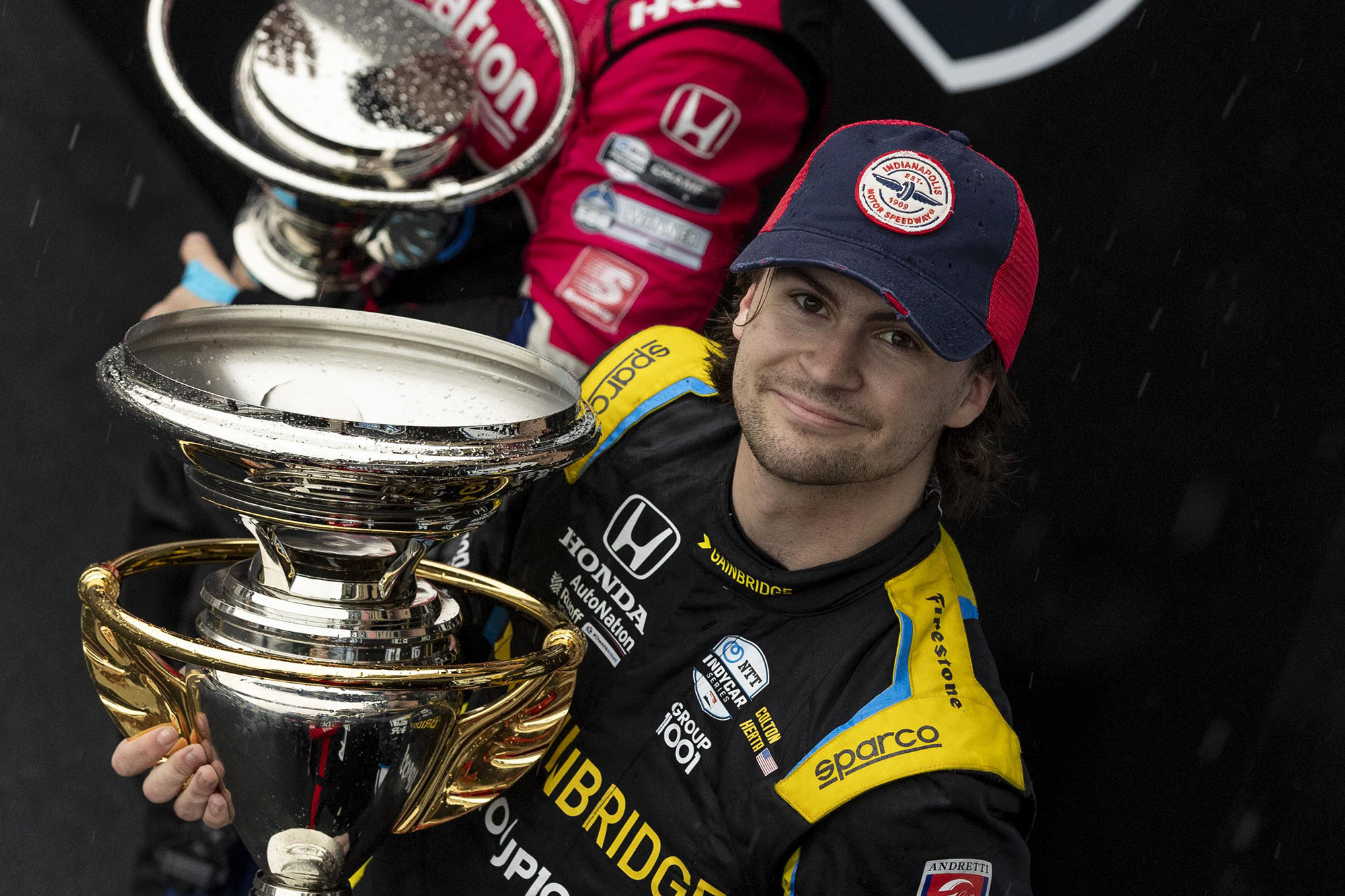 "So I think that there's certainly a middle ground that needs to be found. And I think that really just comes from IndyCar having a higher scale on the whole superlicence point situation thing.
"So I still think, for now, it certainly seems to be that the only way to get to F1 is kind of go through the European ladder system.
"But I think that hopefully, we'll see that change a little bit in the coming years.
"Because I don't think that's a requirement, right? I think there's such a high level of competition that exists now, in IndyCar, in IMSA.
"Like, if there's guys that are kicking ass and doing well in those championships, and they go over and do a test in an F1 car and they're impressive, there's no reason why they shouldn't be given the opportunity."
In another interview with The Race back in early 2020, Rossi said he wasn't interested in pursuing an F1 return and felt IndyCar offered much better opportunities.
But a lot has changed since then. F1's become hugely popular in America and will have three grands prix there in 2023. Rossi's old IndyCar team Andretti's pushed hard to get onto the F1 grid, and his new employer McLaren is an actual F1 team.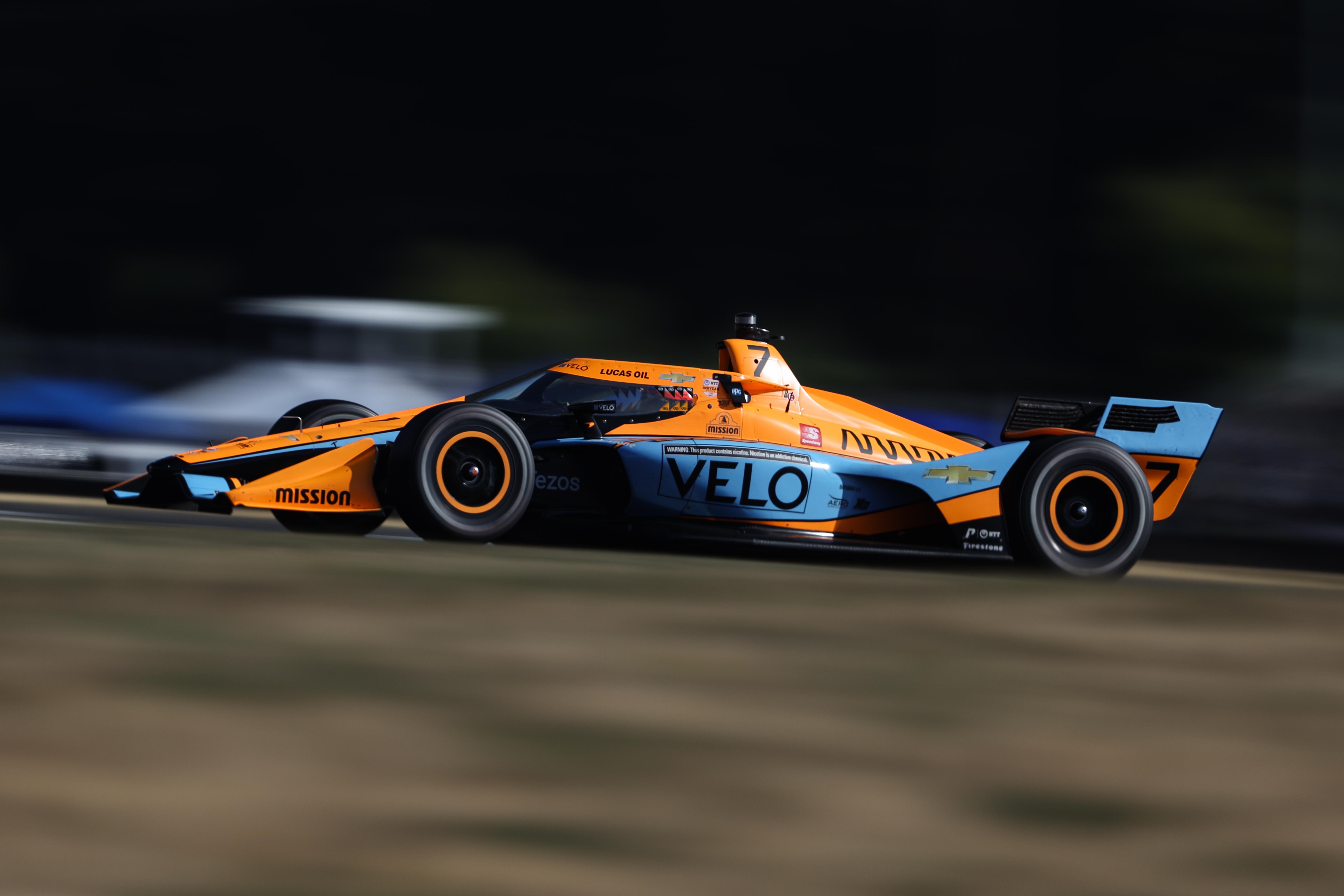 So we asked if Rossi's thoughts about F1 had changed at all given everything that had happened since 2020.
"No, not at all," he smiled.
"I would love to see Colton get a shot. Just because I have a huge amount of time and respect for him.
"I would love to see an actual American team, and you can understand what I mean when I say 'actual'. So I think it would be great to see Andretti get that shot.
"I know there's a lot of challenges in order to make that happen. Right or wrong. That's the way it works.
"It's obviously cool to see Logan – I don't know Logan, personally – but he's an American, and he's going to be racing in F1 next year. So that's great.
"I understand why the interest is there in F1 [from IndyCar drivers], it is the pinnacle of the sport, and to everyone that hasn't had a taste of it, whether that's a mechanic or an engineer, or driver or whatever, like I tell them 'go, go do it'. Like, it's awesome.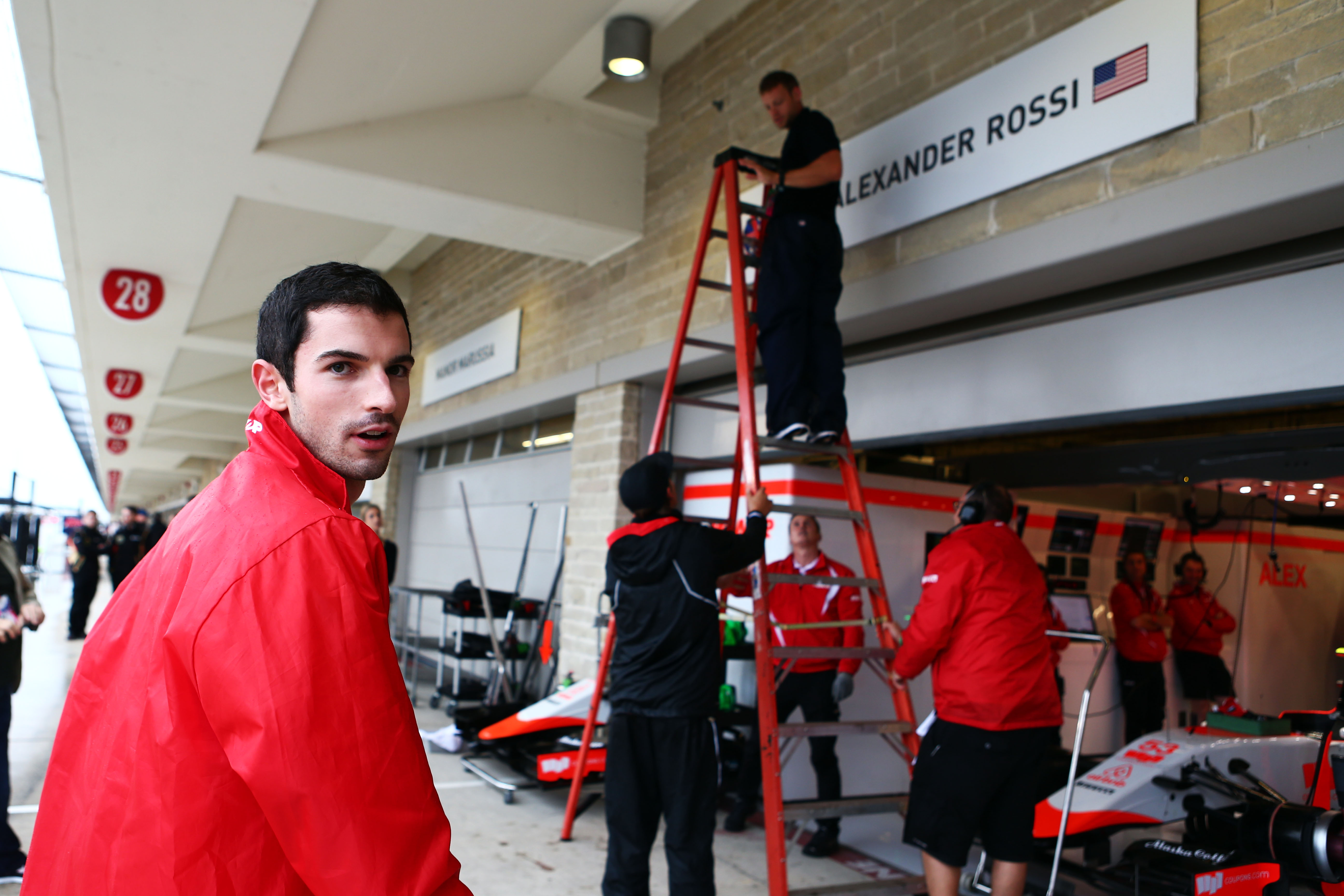 "It's just… I feel like people get to a certain point in their life or their career or whatever, where they just realise that there's a life outside of F1.
"And for so long I had such a tunnel vision on that, and only that, and nothing else existed. Where once you get there, you're like, 'OK, this is pretty awesome', right?
"But then there's a lot of things that are not awesome about it. And then you get the opportunity like I did to come race in a different championship.
"And you're like, 'wow'. You certainly lose some of the venues and the events and the pageantry and sexiness of it all, but you also get this raw form of motorsports that you loved as a kid. And, our lifestyle and life is still pretty good, right?
"So it's really hard to say, 'oh, I want to go back to the circus', if you will, of F1, just to have these really cool cars and these really cool events.
"Because there's a downside to it. I mean, there's a lot of politics and a lot of stuff that occurs that as an athlete, as a racing driver, that you just don't really want to be involved in. And in other championships that doesn't exist."
Rossi hasn't totally ruled out driving an F1 car again, though.
In recent seasons McLaren Racing CEO Zak Brown has made bets with his drivers that if they achieve certain goals he'll give them an outing in a significant car from elsewhere in his or McLaren's stable. For Daniel Ricciardo that was a Dale Earnhardt NASCAR, and for Rossi's new IndyCar team-mate Pato O'Ward it was an F1 test.
Asked if he'd say yes to a bet like O'Ward's, Rossi said: "I'm not going to say no to driving an F1 car!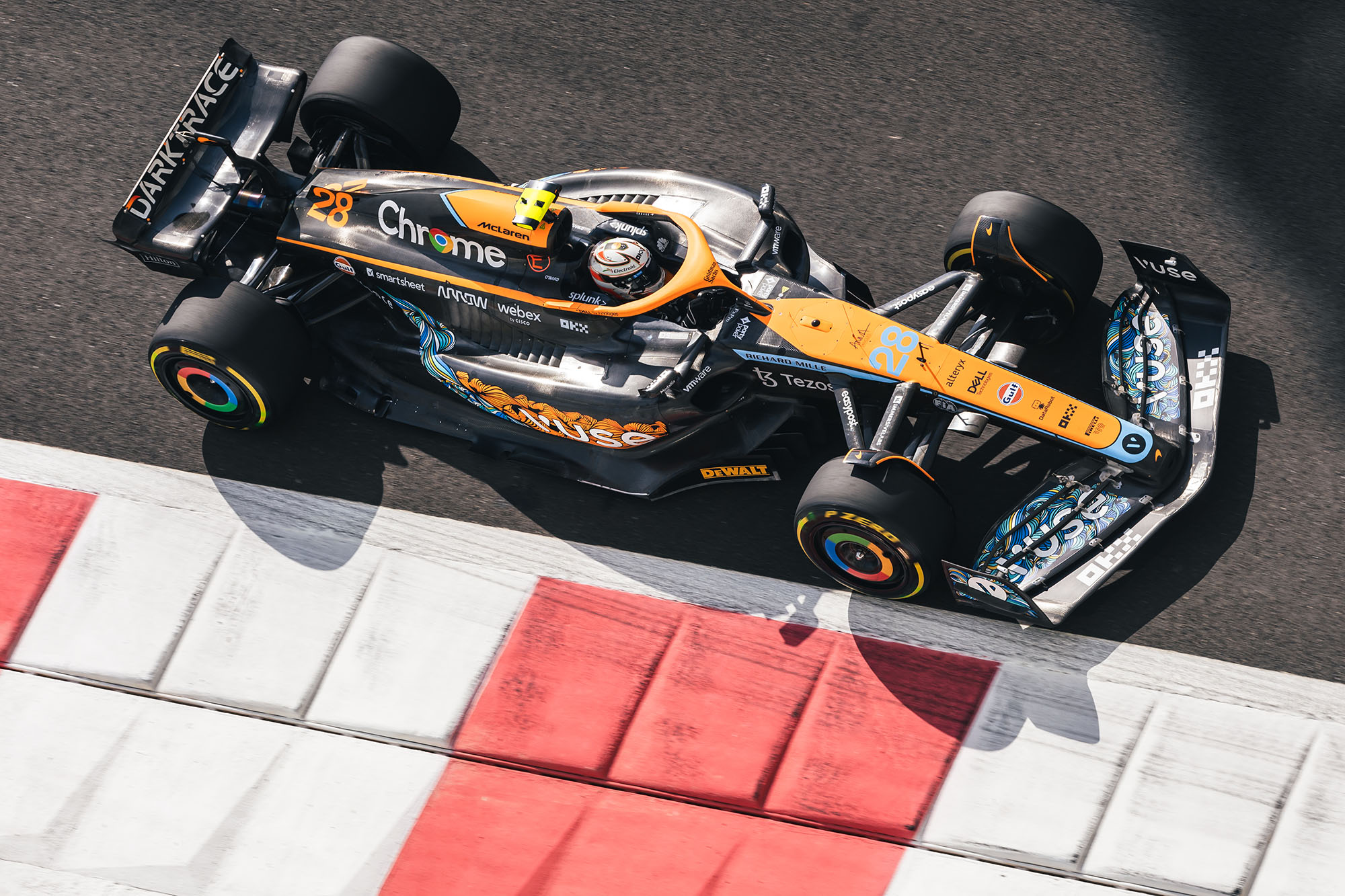 "If we're going to do bets and wagers, I'd rather do something else. I'll come up with something creative."
If and when he wins for McLaren in IndyCar, we might find out what he has in mind.
Adapting to that new Arrow McLaren SP team is Rossi's full focus right now, having joined last month.
Rossi vs Thanksgiving Day table set up. 🍽 🦃

Would you trust him with the knives. 😅 pic.twitter.com/NKX7KnzBOs

— Arrow McLaren SP (@ArrowMcLarenSP) November 22, 2022
He's been a Honda stalwart since joining Andretti in 2016, but McLaren's affiliation with Chevrolet means he faces a long off-season learning about team and manufacturer, a challenge he is relishing.
A full interview with Rossi on his decision to leave Andretti, his thoughts on McLaren so far and how he hopes to return to title-contending form in 2023 is coming up on The Race soon.