Valtteri Bottas's impending move to Alfa Romeo on his first real long-term Formula 1 deal frees him from a punishing mental pressure that "starts to eat you from the inside".
The man who has helped Mercedes to four consecutive F1 title doubles and is playing a key role in potentially winning them a fifth constructors' championship will finally be replaced next year and has found an alternative home at a different end of the grid.
You probably read (and snorted at) Bottas's claim he would have left Mercedes anyway as the team would not offer him more than another one-year deal.
You might not believe that. But Bottas does.
When he talks openly about his career, his time at Mercedes and his future, he dwells on the issue of only ever having a one-year deal at Mercedes, and a key motivating factor of his Alfa Romeo foray is the chance to shape a longer-term project as a key part of it.
Having peace of mind is often inexorably linked to a sportsperson's ability to perform. Every year with Mercedes Bottas faced the same questions. 'Is it important to get a new contract settled early?'
And he gave mostly the same answers. 'Yes, otherwise it becomes a bit of a distraction.'
First it was because Esteban Ocon was a threat to his seat, then it was because of George Russell.
"You obviously tried to convince yourself that it's not affecting and you try to block any any negative thoughts," said Bottas in a recent appearance on F1's Beyond the Grid podcast.
"But when there's a lot of noise, which can happen in Formula 1, for sure it's not helping.
"There is a distraction, but you try to minimise it.
"I think there's been a few times I've not been in really an easy situation with contracts and with extra talk and noise."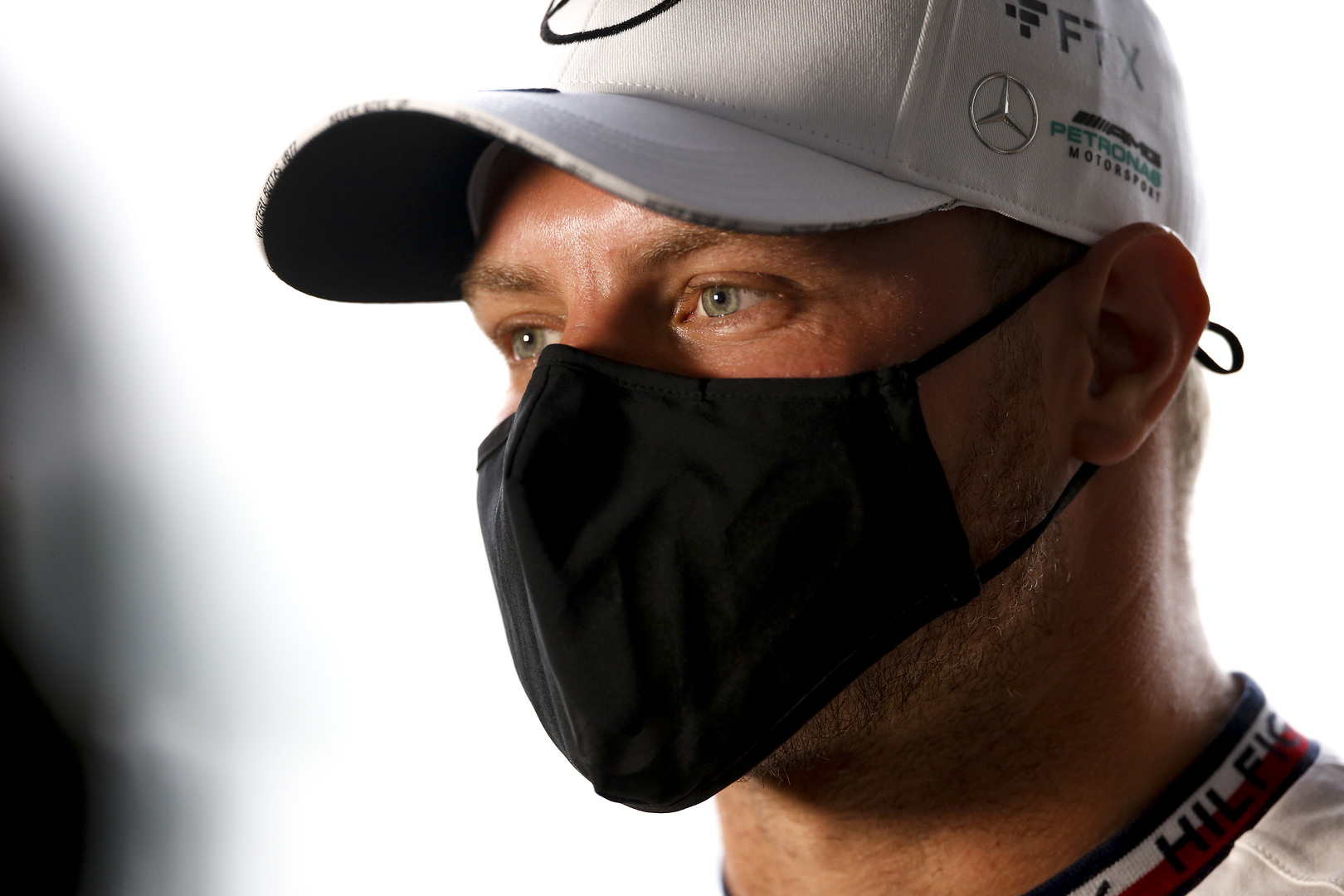 Mercedes left him open to that because "Toto [Wolff, Mercedes team boss] thinks that pressure is good for me", reckons Bottas. And he's right.
Wolff believes that because Bottas "never had the abundant resources to go racing" he thrived being in a "pressure cooker" environment.
"I agree," says Bottas. "Pressure for a certain length of time is good, and it can get more out of you.
"But if you have pressure contractually for nine years of your Formula 1 career, year by year, it starts to eat you from the inside, you know?
"Toto's saying pressure makes diamonds. I think in a way it's true. But there's also a limit, how long can you maintain that for your own wellbeing?"
Bottas has been running the wrong way up a career travelator since entering F1.
He says it's been "more or less" the same situation even with Williams even though there were multi-year contracts with options back then that were slightly more reassuring (and Bottas reckons that played a part in his particularly strong season in 2014, which he still calls his best year in F1).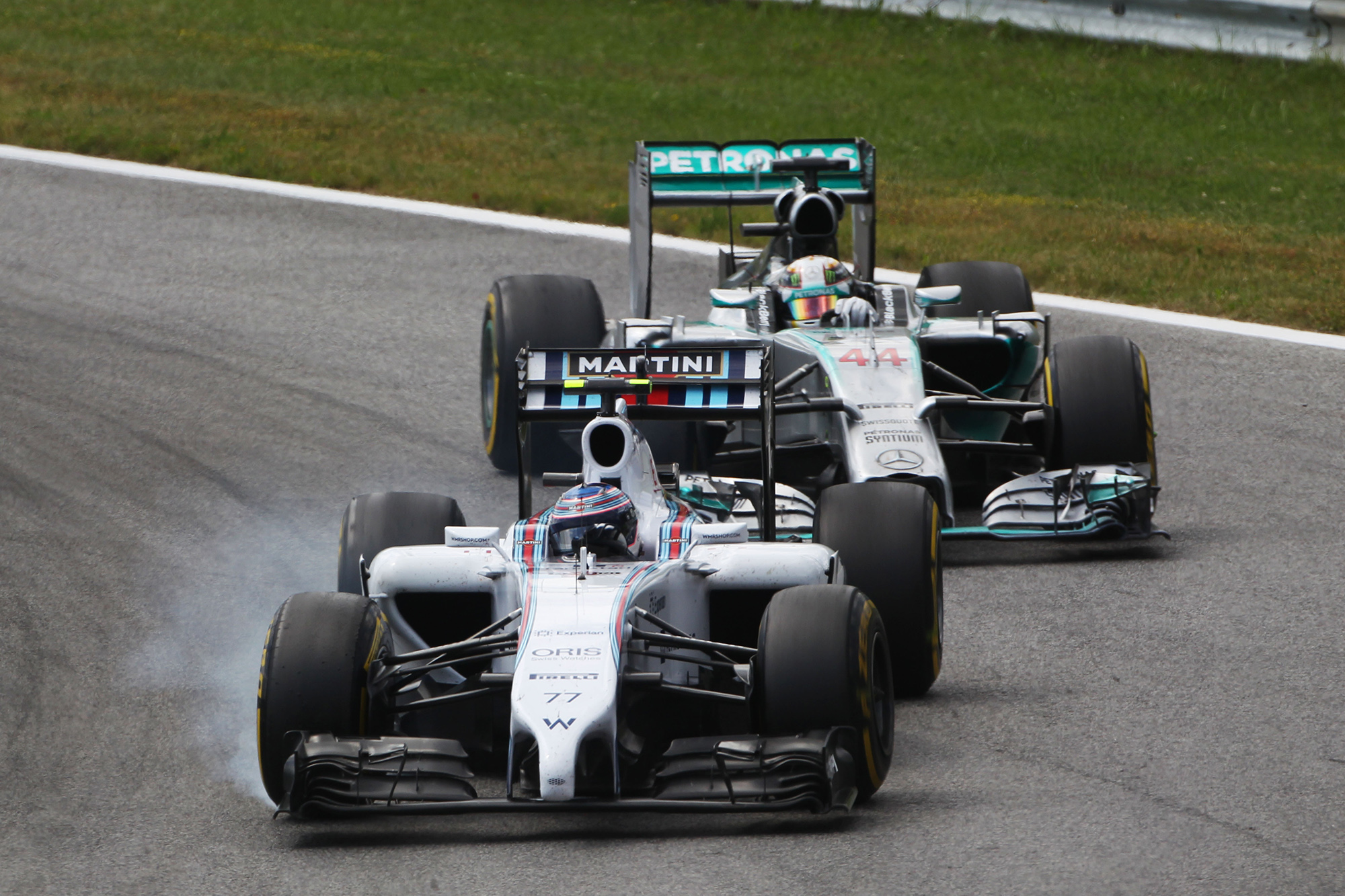 "Five years being in that similar situation never being able to think further than six months, for me it doesn't work," says Bottas.
"It was definitely easier in the beginning, even though there was always still discussions pretty much every year about who's going to be in the seat, which is a distraction.
"And don't forget it was a pretty similar thing for me with Williams more or less. There's always options in the contract, one-year things.
"So now it's been basically almost nine years, always, not being able to think long term and focus long term.
"Now it's time for that and that's what makes me happy."
So there are two questions: would Bottas have been better off with a multi-year deal at Mercedes, especially given the team ended up keeping him so long anyway, and was he owed one given the quality of his service to the team?
The first is not difficult for Bottas to answer.
"Knowing myself now and how I've felt since I've secured my future, absolutely [it would have helped]," he says.
The numbers certainly stand in Bottas's favour. He had an indifferent first half of the season with the usual Bottas mix of high peaks, odd lows, and bad luck.
By the summer break, which is when his Mercedes exit would become known and his long-term Alfa Romeo would be done, he'd managed just 108 points in 11 races – only 55% of Hamilton's totals.
Since the break Bottas has 95 points in only eight races, despite two non-scores in that run. His points return has risen to 77% of Hamilton's and he is making a decisive difference in the constructors' championship.
But numbers can be misleading and Wolff is not convinced.
"Would a multi-year contract have been better? In hindsight, you can always have a different opinion," admits Wolff.
"I still think that he's a great guy, he's a fast racer, but all those years with Lewis can be quite pressurising.
"We've seen that he's absolutely there in some races and sometimes nobody can take it away from him, like in Turkey.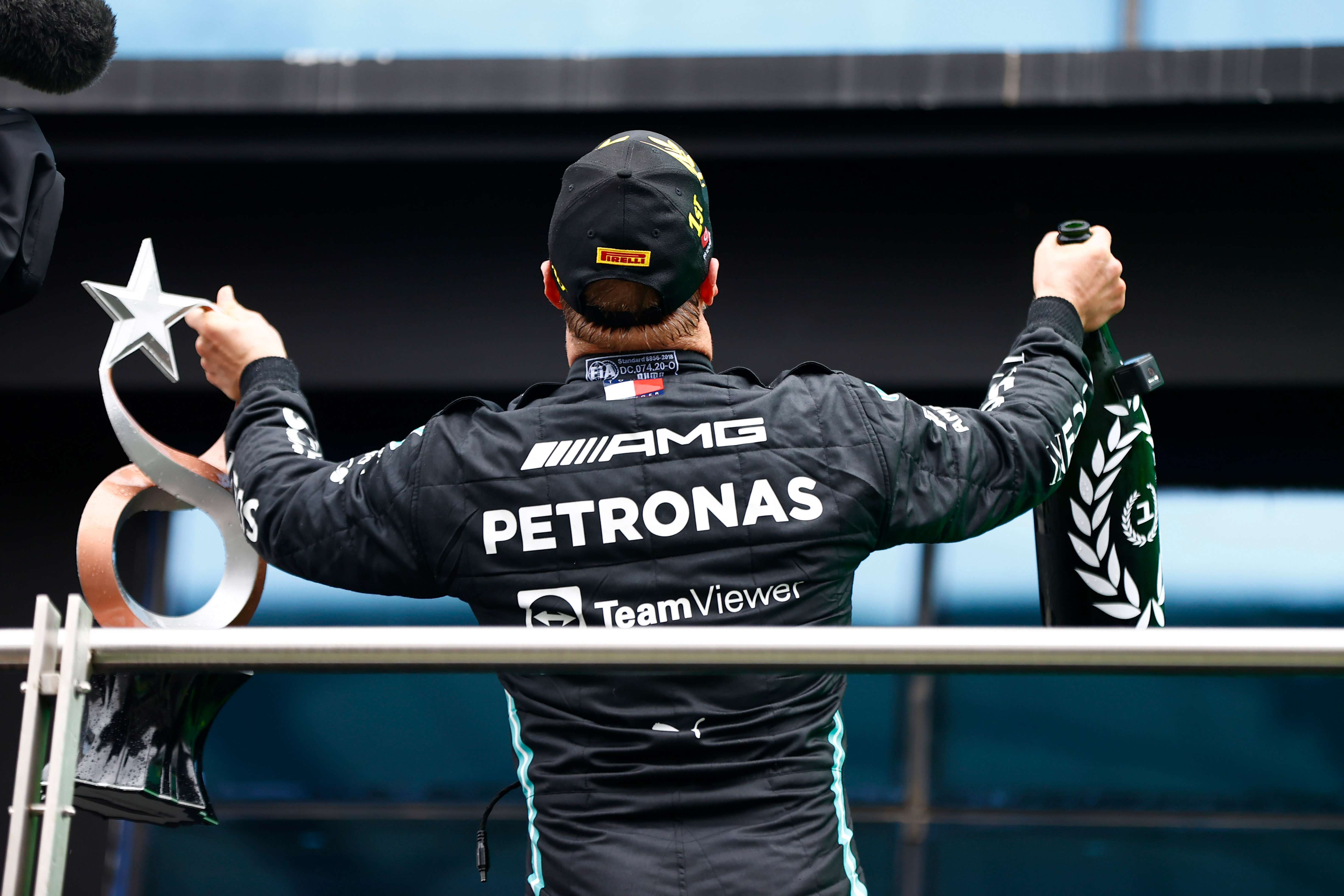 "I've seen this throughout his career in Formula 1 and I've seen it in Formula 3. The raw speed is there, and when the raw speed kicks in with Valtteri nobody can beat him.
"But then there are oscillations sometimes and I wonder whether that is the pressure or any other phenomenon."
This touches on a vital component that is simply a reality of elite sport that Bottas is a victim of: if you're not absolutely on top of your game week in, week out, you can't beat the best.
Bottas's form has been too inconsistent to make a convincing case long-term. His very decent first year with Mercedes was followed by an uninspiring 2018 that faded into a very mediocre finish after he had to give up what would have been his only victory that year in Russia.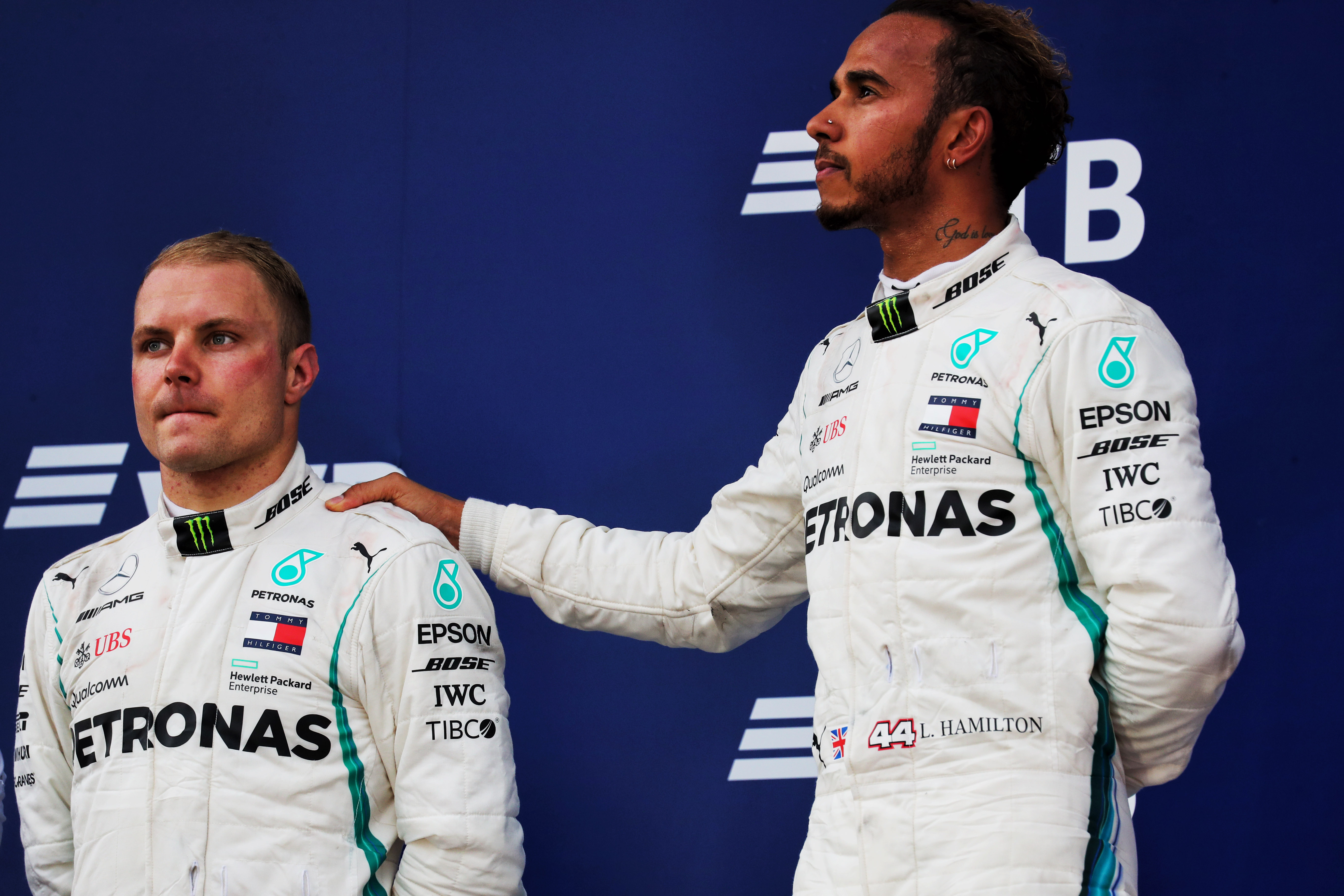 "It really didn't feel natural because I'm a racer," says Bottas of moving aside for Hamilton.
"I did it for the team. But I also think at that moment, I lost a certain sense of… I'm struggling with the words… everything just became a bit more tricky after that for the rest of the season.
"I realised that my role is now basically just helping, and I couldn't really digest that.
"I think I wasn't in the right mindset for the rest of year."
A reset over the winter helped and 2019 was good again, featuring arguably Bottas's two best wins in F1 in Australia and the United States. But in 2020 a title-challenging start quickly faded into finishing a distant runner-up again.
At the same time Mercedes had one of the greatest drivers of all time in the other car, so Hamilton was the team's priority. Bottas earned and was given equal treatment but he never commanded a place at Mercedes like Hamilton has.
Mercedes has always known this and while Wolff has hardly disregarded Bottas's feelings or twisted the knife just for kicks, he holds the cards in those negotiations. Bottas is the one aching for the contract because it's the best seat on the grid.
"And Mercedes always have many other drivers to choose," Bottas admits. "That's the situation."
That's probably why Bottas was never owed more than he got. He often did enough to renew Mercedes' faith but could just as easily shake that faith a few races later.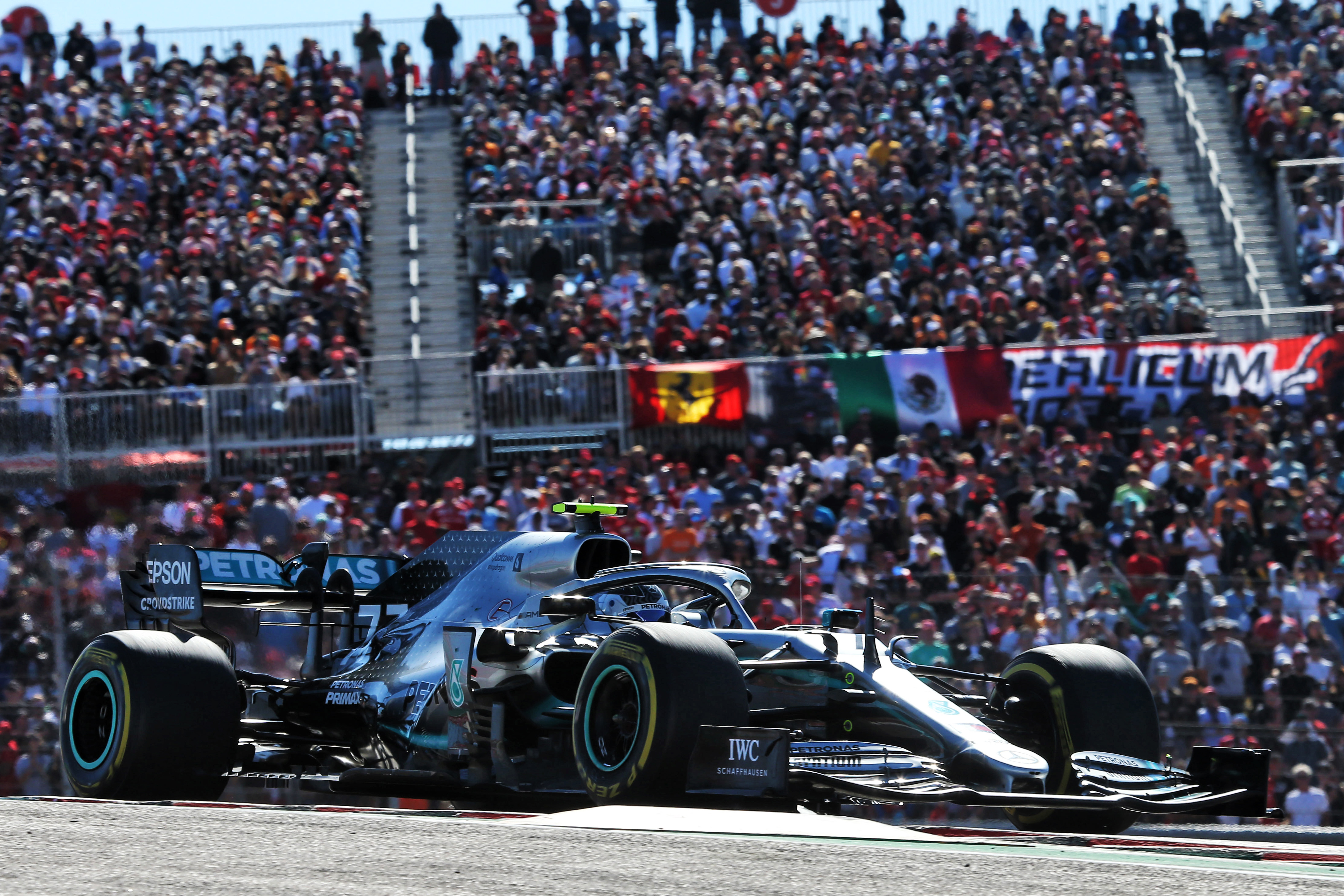 It's totally understandable that he's unhappy to only be left with one-year deals but that's the hand he was dealt and overall it was still a very good one.
Bottas probably knows that, too, which is why he's preparing to leave Mercedes with a fond farewell.
He's been an excellent part of that team for several years and even though he has the odd regret – "I want to be the best, I want to be the champion, so in a way that kind of feels a failure that I haven't been able to achieve that with Mercedes" – he knows he got as much out of the opportunity as the team did from him.
It turned him into a multiple grand prix winner, after all. And Bottas thinks he's "grown massively as a driver, as a human being" and "learned so much" but the constant effort meant on "some days, you're almost like floating on the limit – do you enjoy it or not?".
And when he reflects on how he might have approached the Mercedes chapter of his career differently if he had his time again, he gravitates to the subject of that missing long-term contract.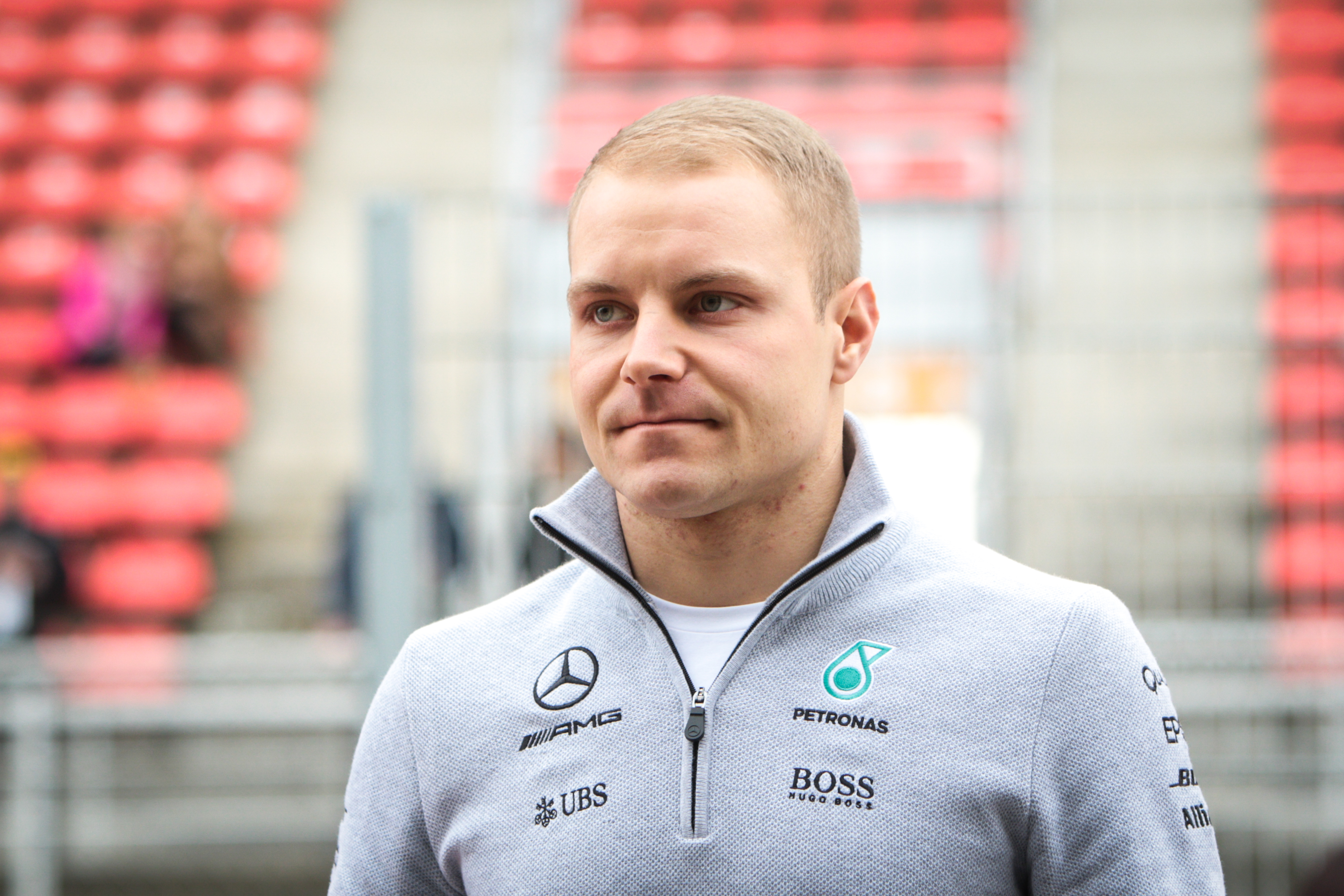 "I'd probably be a bit more patient," he says. "I came in 2017, saying to myself 'I'm going to win the championship now, I've got to do it now, and I've got to immediately get poles and wins'.
"I'm sure there were times that I was trying too hard, because the level Lewis is performing is quite difficult to match. And it's such a fine sport as well that if you try too much, then normally the stopwatch doesn't like it. It's a pretty sensitive sport.
"Especially 2018 it, started quite OK with good performances, but no wins. But then it just went downwards. And it was tough.
"So I would say I would be a bit more patient. And if I knew in 2017 that I would be with the team for five years, I think I would have allowed myself a bit more time to learn about things step by step and also be a bit more forgiving to myself.
"But in my mind, I thought it was like a one-year opportunity. And then next year, same thing. It was always one year, one year, one year.
"I never had that peace of mind to give me a bit of flexibility on my own criticism."