Fernando Alonso says he plans to stay in Formula 1 for "at least two or three years more" to try and capture a third world championship that will send an important "message to future generations".
Two-time champion Alonso returned to F1 at the beginning of this year following a two-year hiatus from the series after a miserable four-year stint with McLaren.
Although he didn't fall out of love for F1, Alonso felt he needed "different challenges" in his career and feared he was "losing time in my career" by racing in McLarens that never threatened the podium places.
Alonso tackled the Indianapolis 500 partway through his 2017 season with McLaren, and would race and win for Toyota at the 24 Hours of Le Mans in successive years in 2018 and 2019.
The 40-year-old also returned to Indianapolis for two further outings, and he won the 24 Hours of Daytona in 2019 and made his Dakar Rally debut at the beginning of 2020.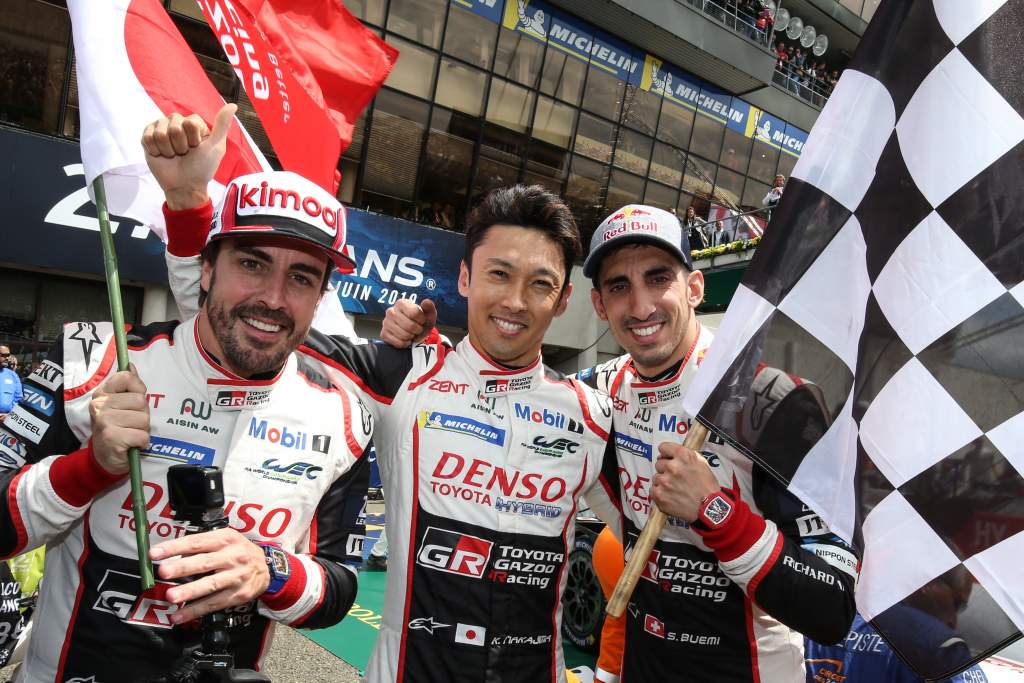 Alonso chose to return to F1 for 2021 with what was initially a two-year deal with the rebranded Renault works team, Alpine.
"I felt privileged, it's not that the previous years I didn't feel that way, but I was more aware, after the two years out, about how lucky we are driving these cars," Alonso said while speaking on the latest episode of F1's The Beyond The Grid Podcast.
"Only 20 drivers in the world [get to do it]. There are many talented drivers that don't even have the opportunity to drive a Formula 1 car in their career.
"And I had the luxury to choose when to stop, and when have to a break, and when to come back.
"I came with that sense of I was very grateful to the sport and the team and everyone. I'm enjoying every second of it."
Alonso secured his first podium finish since 2014 last weekend at the Qatar GP and sits 10th in the drivers' championship.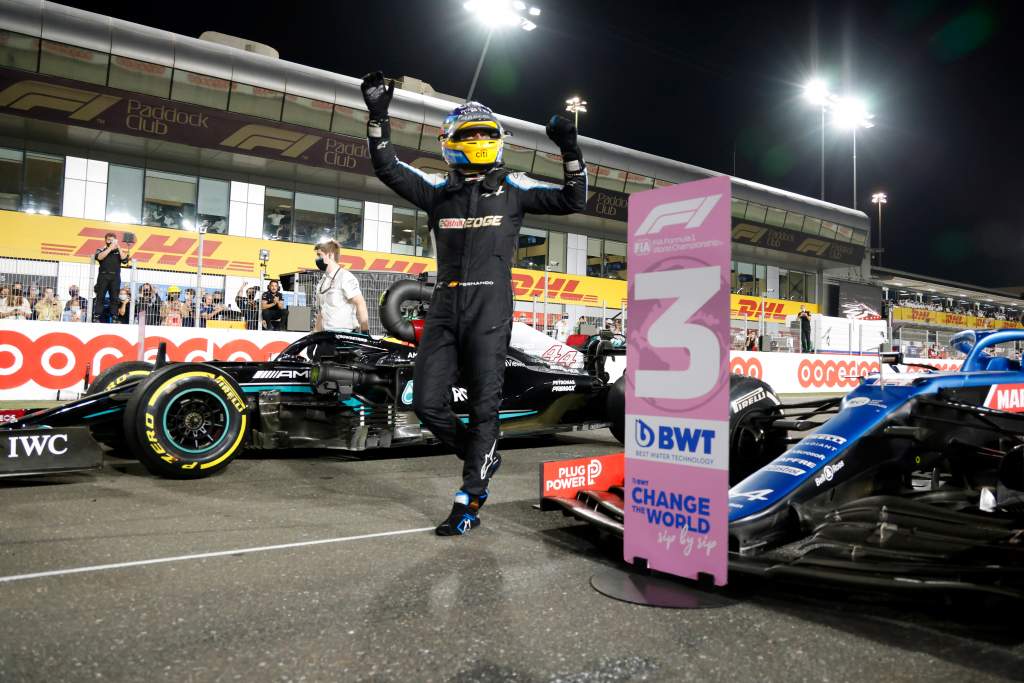 He's performed strongly in his comeback season, outscoring and qualifying his team-mate Esteban Ocon, despite not feeling fully up to speed until after the first five or six races.
This was in part thanks to a cycling accident he suffered in early February, prior to pre-season testing.
"At that time, it was not a concern because quickly the doctors said I'd be fine 12 days after the operation that was at the beginning of February, so it was not a concern," Alonso explained.
"But looking at how the beginning of the season went on my side. I think more time in the car was needed, more time in the simulator in winter was needed.
"I missed a Paul Ricard test with the 2018 car. So it took me five-six races to get to my 100% this year, maybe without the accident that was OK after two-three. So yeah, it was a setback."
Alonso's comeback was more geared towards 2022 than 2021, with a new set of technical regulations next year that could mix up the pecking order and provide Alonso with his first title shot since 2012.
Alonso is yet to officially extend his F1 stay beyond 2022, but he's made it clear that he fully intends to, regardless of how competitive Alpine's 2022 package is.
"Yes, I will be and even if the car is not so good, my plan is to stay at least two or three years more," he said.
Should he stay until 2024, Alonso would turn 43 in the middle of the season. The only other driver to race in F1 at that age in the last 40 years is Michael Schumacher during his final F1 season in 2012.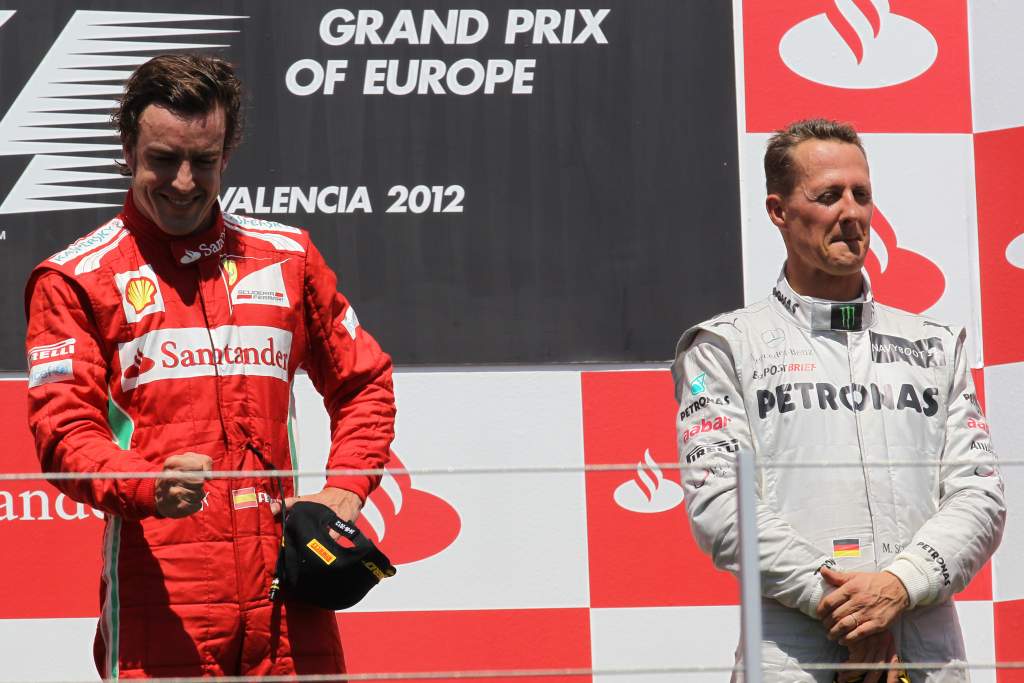 Schumacher is the oldest driver to stand on the podium in that same time period (European GP, 2012), while Nigel Mansell is the only driver above 40 to have won a grand prix (Australian GP 1994) in the last 40 years.
None of those statistics are dissuading Alonso from pursuing a third F1 title though. It's something he says he's "not desperate" to get, but it would cement his legacy.
"It will mean a lot for sure, but it's not that I'm desperate to get it and that will change my whole career or my whole way of seeing the sport," Alonso added.
"I'm a competitive person, so I'm really looking forward to the third championship and I'll do all that's in my hands in the next few years.
"It would mean a lot in terms of legacy after my career finishes in F1, of how to always push to the limit, always try and find extra things on things you do. Having a very high discipline, and the way you do races. The way you approach racing.
"It doesn't matter if you're 19 or 42 or 43, it's a way of living and a full dedication to the sport. That's probably the biggest thing if I win the championship. That kind of legacy and message to future generations."
Alonso's long-term ambitions and Esteban Ocon's contract until the end of 2024 could leave Alpine's junior drivers in a difficult position.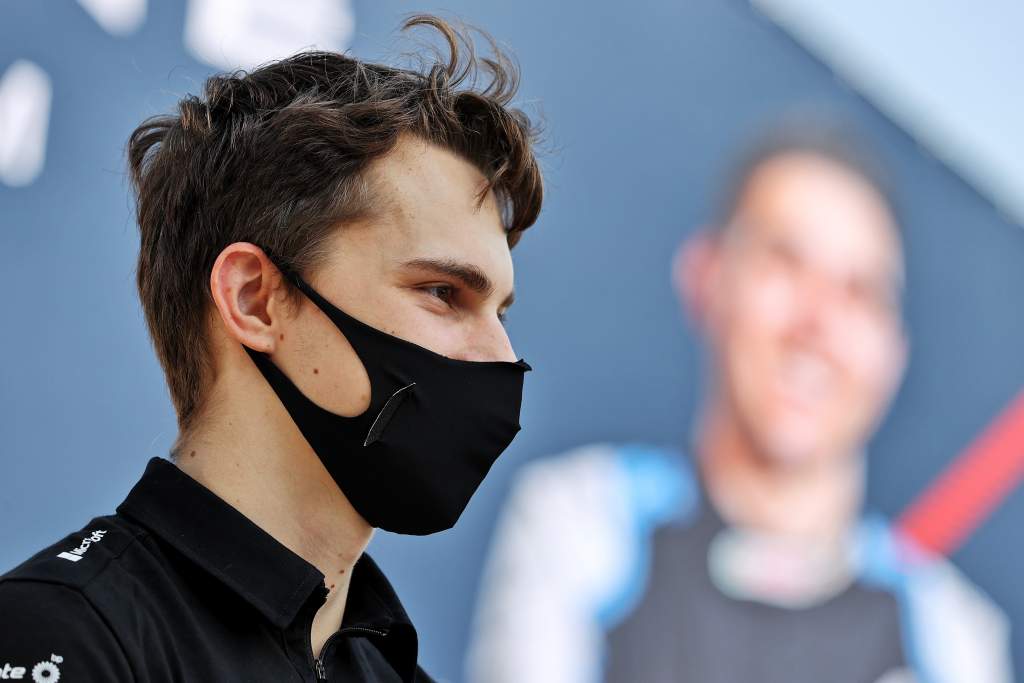 Chief among them is Oscar Piastri, who is currently on course to win the Formula 2 championship, following back-to-back FIA Formula 3 and Formula Renault Eurocup championship titles in the previous two years.
Piastri was given a reserve role with the team for 2022 but with no space in the senior outfit and no Renault engine customer teams, Piastri's F1 options appeared to be limited for 2023.
But irrespective of the fact Piastri deserves an F1 shot, Alonso's comeback season has proven he's still got the hunger and ability to challenge for a third world title.
He might be grateful to be on the grid and to have had the chance to choose to stop and return, but F1 is all the richer for having a driver of his ability, experience and gravitas, as the Qatar GP showed.
It just remains to be seen whether he'll be given the machinery to be in range of achieving that third title, or if his 15-year wait will become an indefinite one.