Oscar Piastri says he has "99% made peace" with not racing in Formula 1 next season and does not hold a grudge against Guanyu Zhou for taking the final seat.
Piastri is close to winning the Formula 2 title in his rookie season, a feat that would complete a hat-trick of consecutive championships after his 2019 Formula Renault Eurocup and 2020 Formula 3 successes.
He leads fellow Alpine F1 junior Zhou, who is in his third year in F2, by 36 points with two events in Saudi Arabia and Abu Dhabi remaining.
But Zhou, not Piastri, has claimed the last vacancy on the 2022 grid. Zhou will race for Alfa Romeo next year while Piastri has secured a test and reserve driver role with Alpine.
"I've 99% made peace with it," Piastri told The Race.
"Of course, there's always going to be that lingering belief that I should be on the F1 grid next year."
Part of Piastri's outlook has been influenced by how early he expected to miss out on graduating to an F1 race seat.
"I knew from very early on that my chances of getting to F1 for next season were very slim," he said.
"If you can't be on the F1 grid, the next best thing is to be a reserve driver. So from pretty early on, that's what I wanted to target and what we were working on.
"It's been quite a long time coming in and once we sort of went 'OK, F1 for next year is really not going to happen unless a miracle occurs', getting reserve driver for Alpine was the number one focus for next year."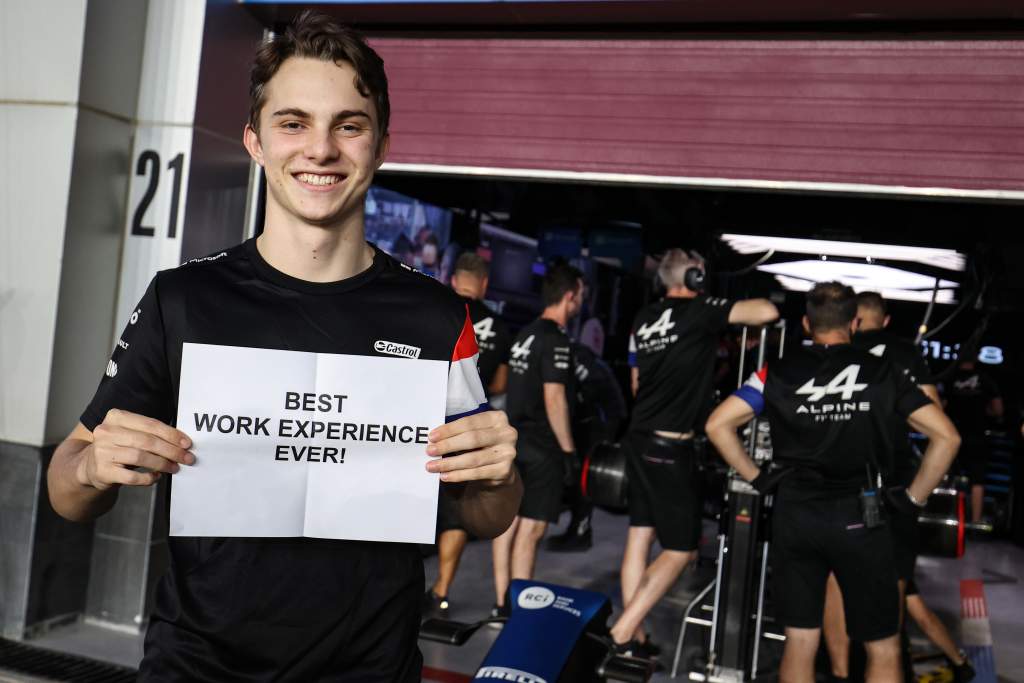 Zhou will become the first Chinese grand prix driver when he partners Valtteri Bottas at Alfa Romeo next year.
Signing Zhou will be a key part of Alfa Romeo's bid to top up its budget and operate at the cost cap next year, while F1 is known to be keen on using Zhou's arrival to secure a second race in China from 2023 onwards.
Alfa Romeo has admitted that Zhou's financial backing was "a pillar of the decision" but Piastri does not hold that against his F2 title rival.
"Zhou's a great guy," said Piastri. "He is really friendly off the track.
"Firstly, we haven't come to blows on track, so that's been handy!
"Secondly, I'm pretty confident that somebody like Zhou would leave what happened on the track on the track and be perfectly fine off the track.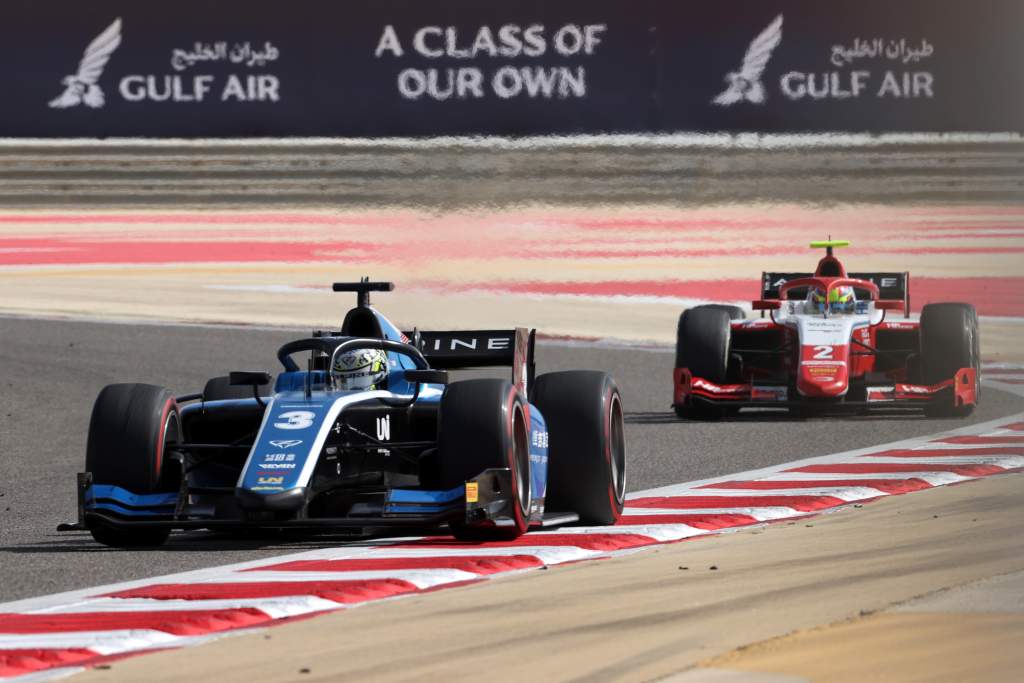 "So, our relationship's been great since I first joined Alpine, or Renault, last year. And there's certainly no grudge from my side against him.
"At the end of the day, we're all trying to get to F1. And obviously Zhou's got some financial support behind him, but it's not his fault that somebody is willing to get him to F1 at all.
"So, there's certainly no personal grudge against him for that. And he's having a good year as well. He's second in the championship, three wins.
"It's not like it's an undeserved seat for him. So from my side, no, there's definitely no [sense of] 'you stole my seat'."
Piastri and Zhou have been in championship contention since the start of the year but Piastri started to build serious momentum in Baku then moved to the head of the standings at Silverstone.
Three pole positions in a row and back-to-back feature race wins have moved him 36 points clear and at the same triggered an outpouring of support over being snubbed by the F1 grid.
Piastri said he has had to handle that situation carefully as while he has appreciated the backing, sometimes it has come in the form of others being attacked.
"Obviously, I've seen a lot of the support for myself, which has been great, but you have to be very careful with how you take on that support," said Piastri.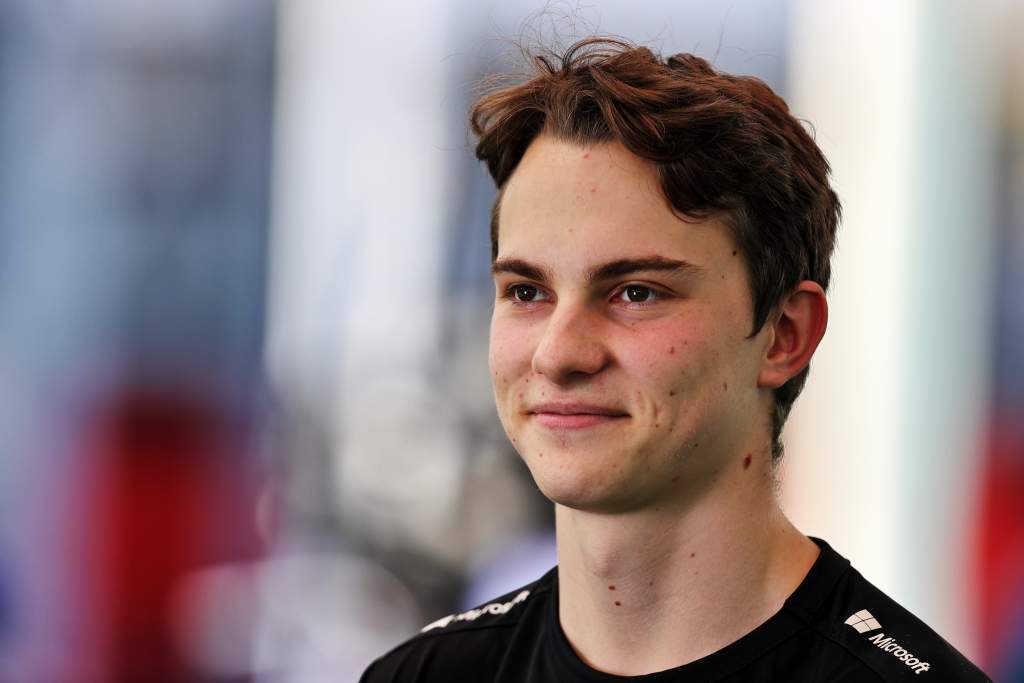 "You can either look at it as, 'OK, these guys really want me to be in F1, which is great' – but at the same time I've seen some bad things written about F2 and Alpine and stuff like that.
"You can't really take that stuff on board, because it's just self-destructive for yourself and for any relationships. So naturally you've got to be a bit careful with that kind of thing.
"But it's been awesome to have people's support. And in some ways, especially when I found out quite early on that F1 was looking pretty unrealistic, seeing all these things from people fighting my corner was nice to see.
"I guess at that point I did feel like it was a bit of an injustice that we were halfway through the season and I basically wasn't going to be given a shot in F1 for next year, even though I was leading the championship
"So it was kind of nice. But I think now I'm taking much more of the support from people just backing me and wanting me to get to F1, as the main positive that's come out of that."