"We have big plans, we want to progress together, and we know that the position we're currently in isn't one the team, or us, or the drivers accept.
"And that turnover that is happening, it's happening also because the team isn't performing well, the drivers aren't scoring points, the motivation for the staff is lacking.
"We have to turn the page on this situation, and together find the common goals that will carry us forward."
The arrival of Nikita Mazepin and the deal making Uralkali the title sponsor of the Haas team has made Dmitry Mazepin one of the most noticeable Formula 1 driver dads among the current crop.
But while he was largely stayed out of the headlines during what has been a troublesome season for the Haas team his son drives for, Dmitry did shed some light on his current outlook in a recent sitdown interview with Russian broadcaster Match TV.
The interview aired on Thursday but appears to have been recorded between the Brazil and Qatar races. And while Haas has had a rough time of it in 2021, Mazepin Sr's rhetoric was not overall anywhere as harsh as the above quote may suggest – and, in fact, he began by describing himself as "content" with the campaign.
Here's what we else took away from the Russian businessman's TV appearance.
MAZEPIN'S GOALS FOR HAAS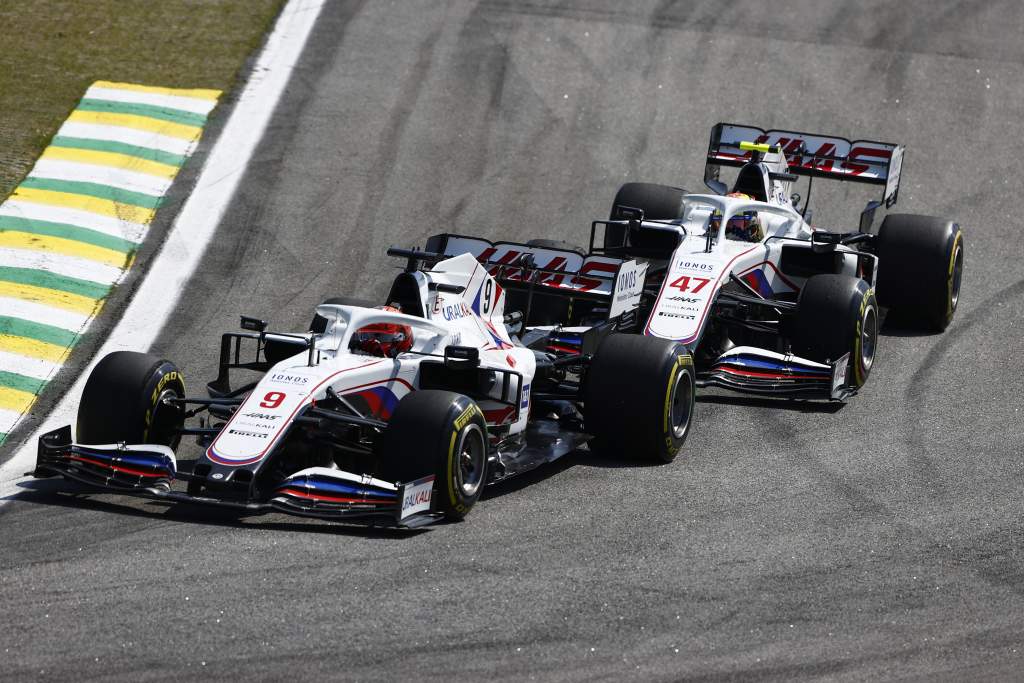 The world constructors' championship track record of the Haas team in its six seasons reads as follows: 8th, 8th, 5th, 9th, 9th, 10th. The 10th, of course, is provisional for now, but the VF-21 does not look like scoring points any time soon, much less overhauling Alfa Romeo.
What does Mazepin Sr want to see from 2022, when the new regulations kick in?
"There's 10 teams in F1 as you know. This year unfortunately the team is in last place, 10th," he says. "Last year the team was ninth. Before that the team was as high as fifth, sixth.
"So I think something in between what it's had in those last years would be a good reference for where we should aim."
TRYING TO COMBAT WORRYING STAFF TURNOVER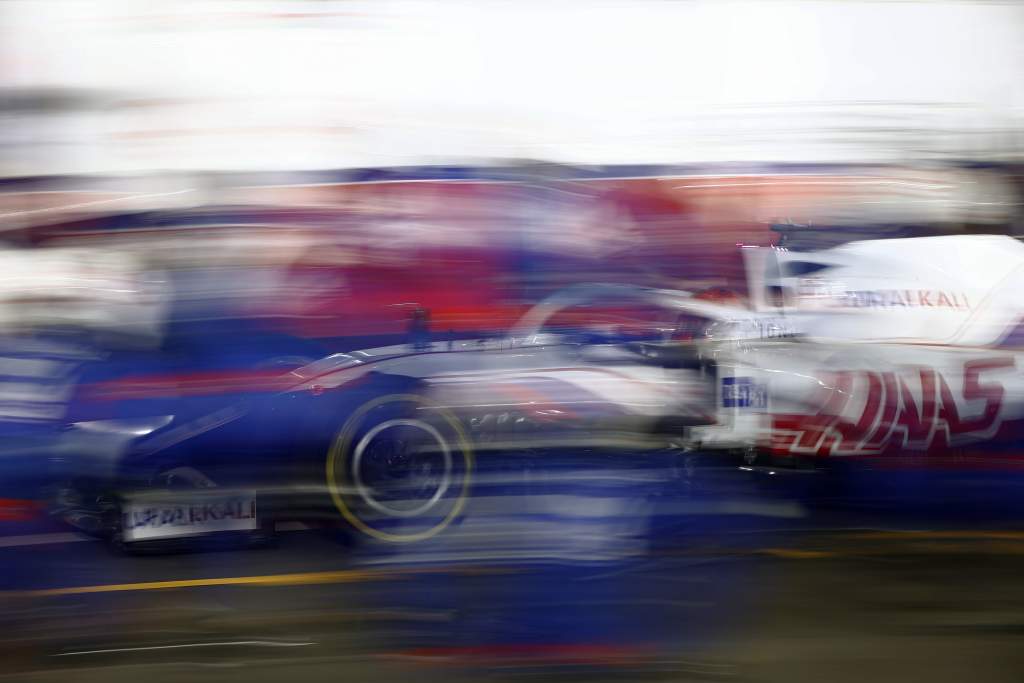 The aforementioned point of staff turnover – a better equivalent to the Russian word used may actually be "outflow", if not quite "exodus" – came up more than once in the interview.
"The car of course is the foundation, it's a technical sport. But the human aspect is huge," Mazepin Sr said. "And besides the two racers, there are hundreds of people in the team. And their knowledge, their enthusiasm, their teamwork is what determines the result, how the car will be set up, repaired, changed… and it's a huge part.
"I would say that the human factor is half of success in F1. This year there'll be 23 races, it's a huge stress, amount of work for the race team that attends these 23 rounds. It's clear they barely ever see their families, they live on planes, in various timezones…"
Upon citing the example of the late arrival of the cars to Brazil and the huge timezone shift between Brazil and Qatar, Mazepin Sr said: "We appreciate all that, and in this aspect there's emerged a problem of significant staff turnover for the Haas team. And that turnover obviously causes a certain level of concern, worry, because you want to rely on professionals.
"We know that we can only encourage them, aid their interest… as a company we've prepared an additional proposal for the Haas team. We as a sponsor are ready to allocate additional funds towards reinforcing the HR strategy that they're doing.
"This would depend on the exact place that the team finishes in the constructors' standings."
THE BIG 2022 TEST FOR THE TEAM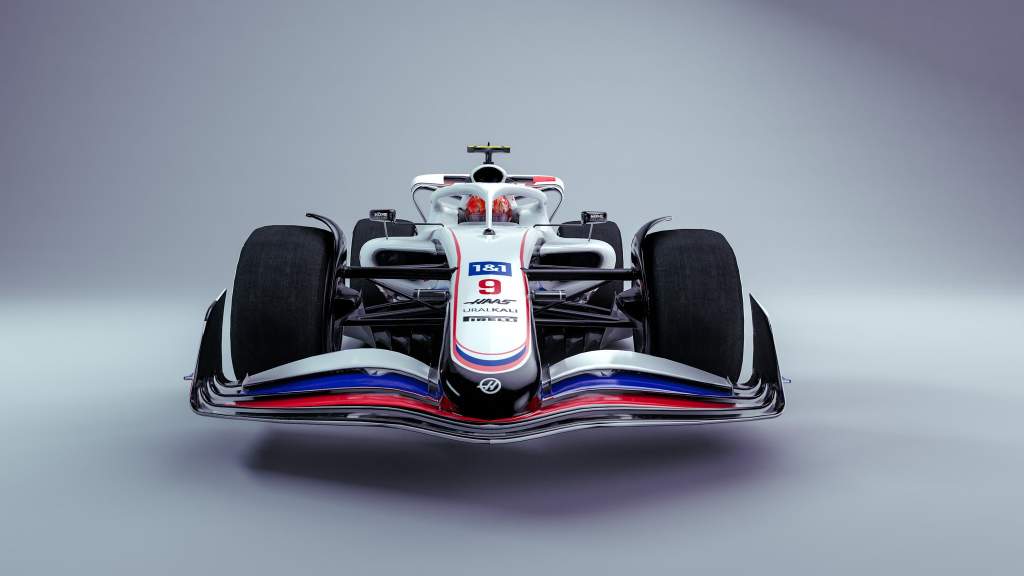 Mazepin Sr says he's been speaking to Haas's new tech director Simone Resta about the 2022 car, and makes it clear he's "optimistic" about the project.
However, he expects "something of a lottery" at the start of the campaign because "some engineers will land on the most effective aero set-up for the technical regulations, and some won't… but towards the middle of the season those who missed something will be able to see it, because the cars will be on track, they will be displayed, they can be analysed and assessed".
And it is that part, the in-season development, that seems to be a point of emphasis.
Haas, of course, didn't develop its car in 2021 in order to focus fully on the new regulations, but it's also fair to say its prior record for improving its cars mid-season is not spotless.
"You have to not just build a good car but develop it. This year the team hasn't developed the car, it was honest and up front about this and we understood, but next year I hope that the team will have the resources allowing it not only to build a competitive car but develop it."
CHASSIS TIMELINE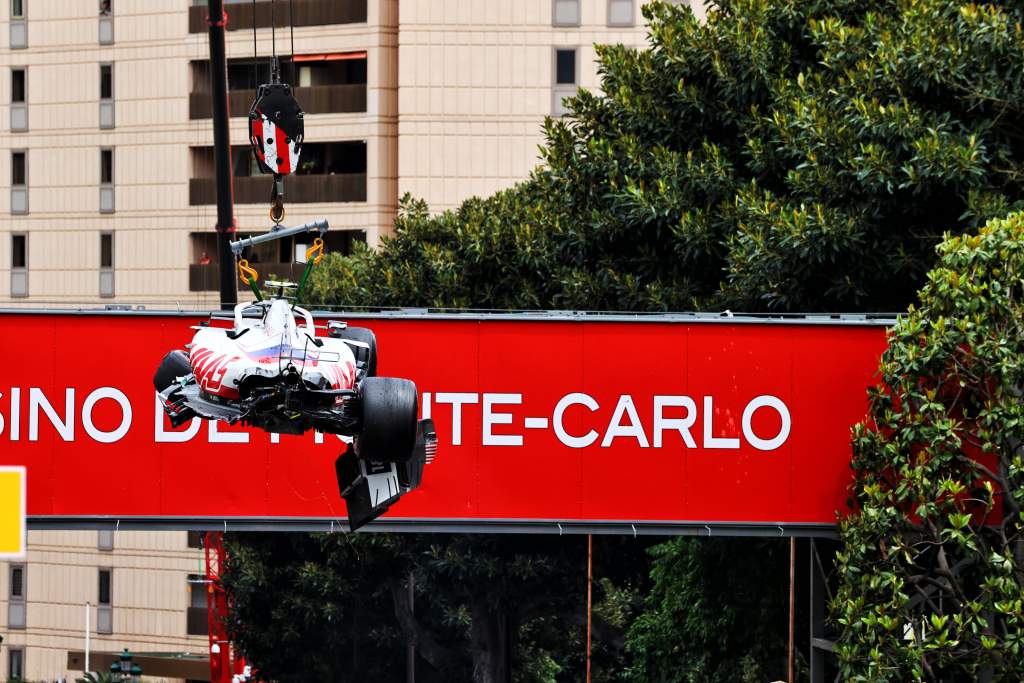 The topic of the various chassis run by Mazepin Jr this year has been at the front and centre of his self-assessments in his rookie campaign.
Unsurprisingly, Mazepin Sr touched upon it, slightly – but not fully – clarifying the situation.
Mazepin Sr corroborated that Haas had built up a new chassis for the campaign after one was "demolished after a huge crash" – presumably the one of Romain Grosjean. That new chassis was used in pre-season testing by both of the team's rookie drivers, but was ultimately handed over to Schumacher to race, while Mazepin Jr settled for a carryover chassis.
That carryover chassis is understood to be the one Kevin Magnussen campaigned last year. And according to Mazepin Sr, his son felt immediately that there was something "very different" about it compared to the one he'd tested – and for Monaco the drivers swapped chassis.
"Nikita had a good weekend in the new chassis, Mick had a big crash with his, and we decided to build up a new chassis – I paid for this with my own money – because we believe the team has to have every competitive element in place to fight on equal terms," Mazepin Sr claims.
The exact allocation of chassis from Monaco onwards is unclear, but what is known is that Mazepin Jr soon began to talk of his chassis being overweight, and ultimately had it replaced.
Mazepin Sr does not touch upon the exact timeline there, but does say the problem overall "has been solved".
However, the interview did tape pre-Qatar, and as Mazepin Jr's favoured chassis developed a crack after a kerb strike in Friday practice at Losail that whole saga isn't quite over yet.
TEAM OWNERSHIP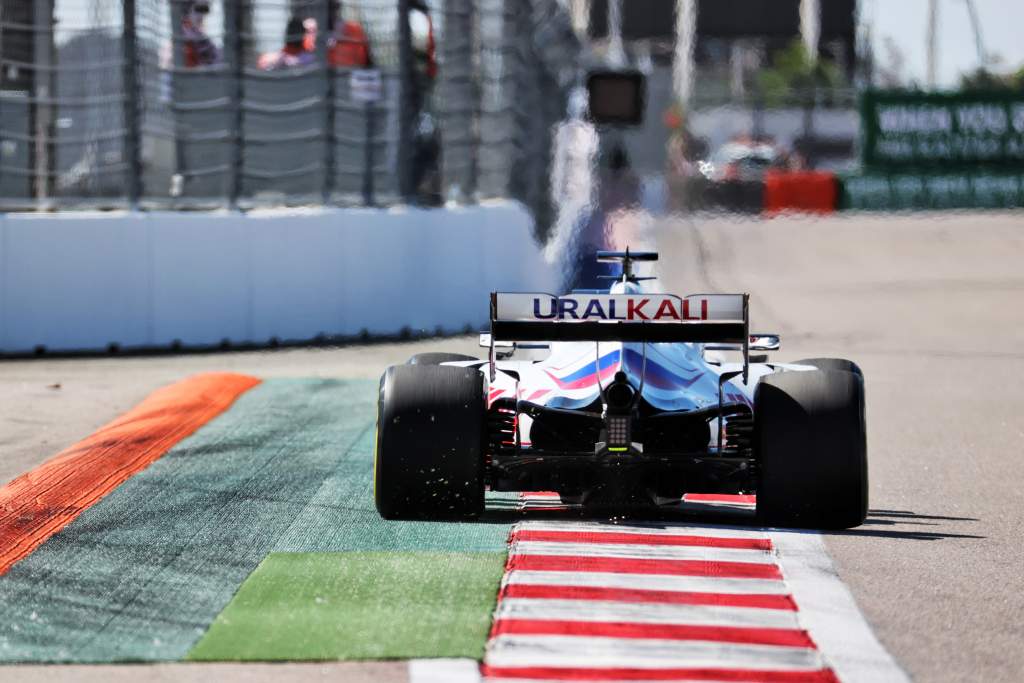 The print version of Mazepin Sr's TV interview features some extra quotes from the businessman, including one where he indicates that F1 team ownership is the ultimate goal – albeit while also confirming there aren't currently any talks with any prospective team to buy into.
"Our plans are sufficiently ambitious," he says in the TV interview. "As you know, we were in competition to buy into a team [Force India], that didn't come off. I guess I will say we're open to any challenge, and if there's an opportunity for us to own a team we will make it happen.
"It's clear that we as a sponsor don't just have the unitary goal of backing Nikita, helping him grow, wishing him luck. We have a wider view. Uralkali products are on the market in 70 countries of the world. Formula 1 races in 23 of those 70.
"And we want to use the F1 brand to promote our products and our company. And we're succeeding. In countries like China, Turkey, Mexico, Brazil, USA – those are our markets. We're a leader in the fertiliser market. And we want to be using these opportunities."
RUSSIAN EXPANSION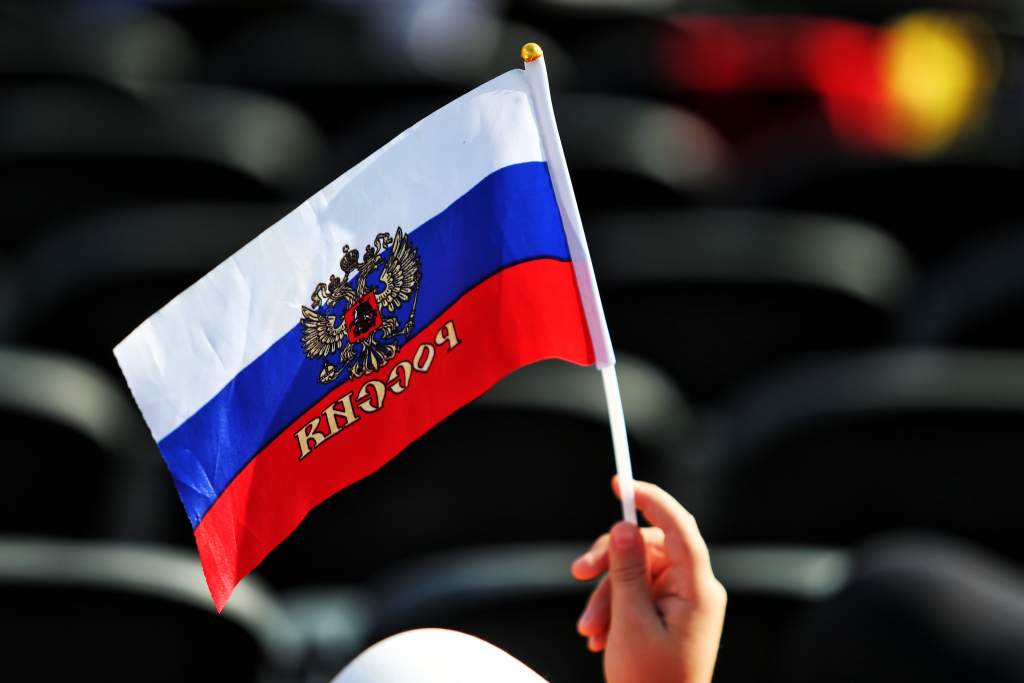 While Mazepin Jr is currently not allowed to compete under the Russian flag, the VF-21 is doing the job for him – and Mazepin Sr makes it clear he'd like to see more of a Russian footprint in the series.
"There are Russian companies in F1 like Kaspersky, Acronis, that are in F1 because they believe in the platform… VTB [bank] is the title sponsor of the grand prix in Sochi.
"I would be grateful if many other companies came into Formula 1."
Would that be aided by an all-Russian line-up down the line? Mazepin Sr makes no mention of anything of the sort – but it is worth noting that Ferrari's Russian junior Robert Shwartzman will be driving for Haas in the post-season test this year.
THE OAKES FACTOR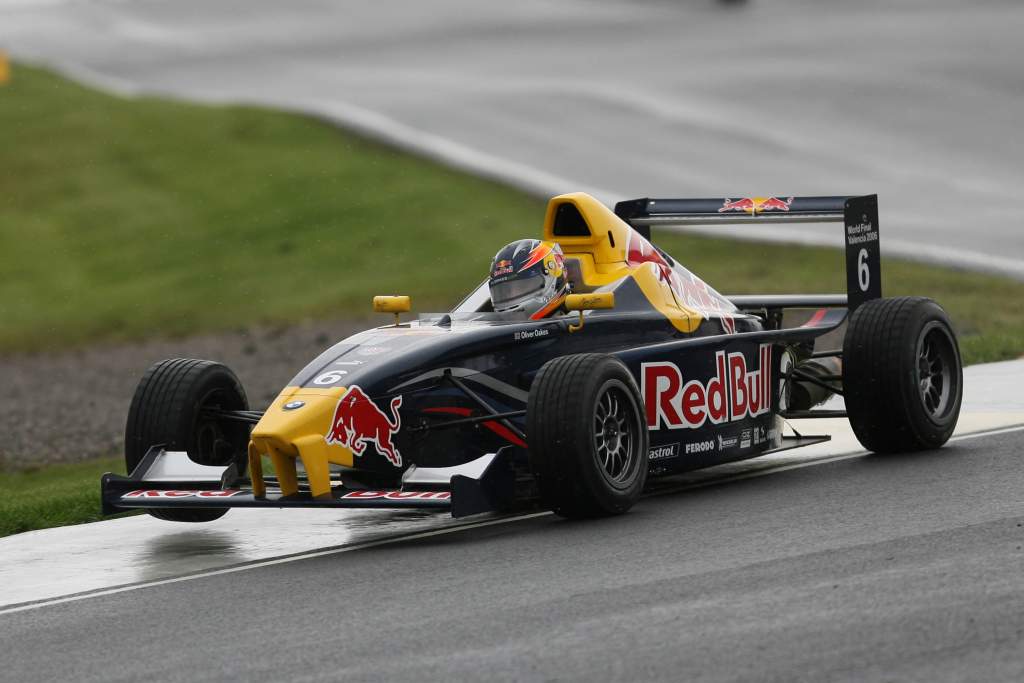 Another thing of note in the written version of the interview is that Mazepin Sr would see owning an F1 team as a culmination of what's already in place with the Hitech squad in junior series.
Hitech ran Mazepin Jr in F3 and F2, and has ex-Red Bull junior Oliver Oakes (pictured above) as team principal – a man Mazepin Sr speaks very highly of.
When asked about what advice he'd bestowed on his son, Mazepin Sr says: "Nikita and I have had an interesting and complicated journey [to F1]. But, as a key element, I would highlight his friend, associate, colleague, manager – Oliver Oakes.
"He's a karting world champion who began coaching Nikita when Nikita was just 10 or 11, when we'd just come to Europe.
"He was his coach, his friend, his mentor, he spent 24/7 with him, because during karting… I counted it up at one point, we were spending 200 days a year on track. So, maybe 100-150 of those I was with Nikita, but for all 200 of those Oliver Oakes was there.
"When we came into Formula, we were taking part in Formula Renault 2.0, racing for the [Josef] Kaufmann [Racing] team, a very well-oiled outfit. And then we had the idea to establish a team of our own. And we built up our own team from scratch, Hitech.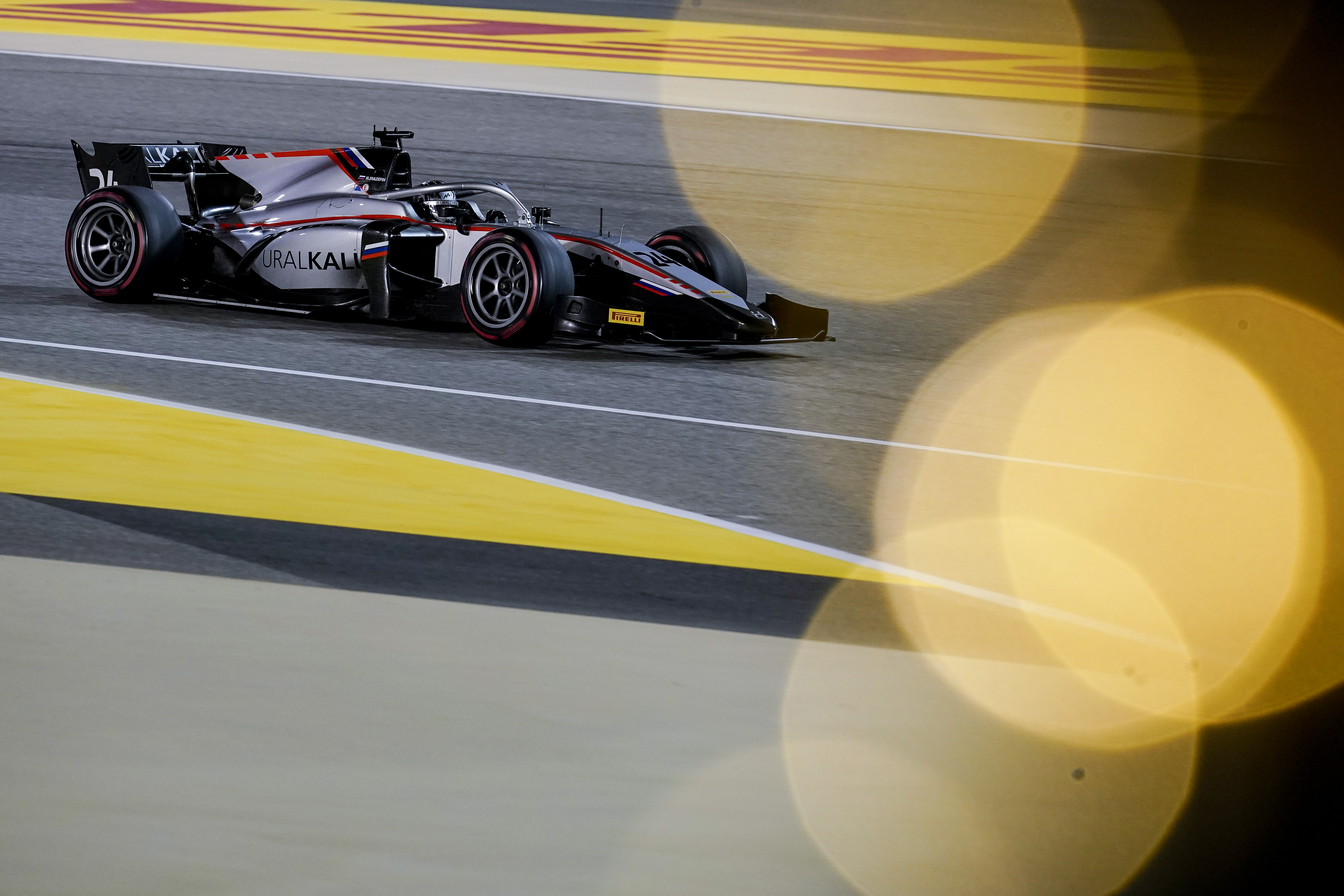 "It's one of the leading [F2] teams now, even though it's the youngest on the grid. The majority vote in that team belongs to Oliver Oakes – I'm a minority shareholder, he's the fully-fledged owner and boss of the team.
"And, going back to the question of advice, when it comes to racing, it's he [Oakes] who advises him [Nikita]. He's been there for more than half his life, and I hope that they continue together."
There's a few different ways to read into this effusive praise – but it feels definitely fair to suggest that for Mazepin Sr the cooperation with Oakes is nowhere near outliving his usefulness. Whether that might impact the F1 side of things down the line is a different question.