Haas team boss Guenther Steiner reckons the FIA has taken a sensible first step in addressing drivers' concerns about the ride quality of the 2022 Formula 1 cars because a rule change could "change the pecking order completely".
After complaints about the porpoising and bottoming out of this generation of ground-effects cars – and the potential health impacts this could have on drivers – reached a new peak in Azerbaijan last weekend, the governing body has reacted quickly.
The FIA intends to scrutinise the design and wear of the planks and skids beneath the cars and is establishing a metric to define a limit for an acceptable level of vertical oscillations.
It is intervening because it noted "concerns in relation to the immediate physical impact on the health of the drivers, a number of whom have reported back pain following recent events" and the FIA is also worried "excessive fatigue or pain experienced by a driver could have significant consequences should it result in a loss of concentration".
By establishing a limit for how much high-frequency bouncing will be tolerated, the FIA can force teams to comply by making those who break this threshold increase the ride height of their cars – a move teams will not do willingly because it costs performance.
Steiner said it may be a "little bit optimistic" to think this works immediately but said "you need to start somewhere".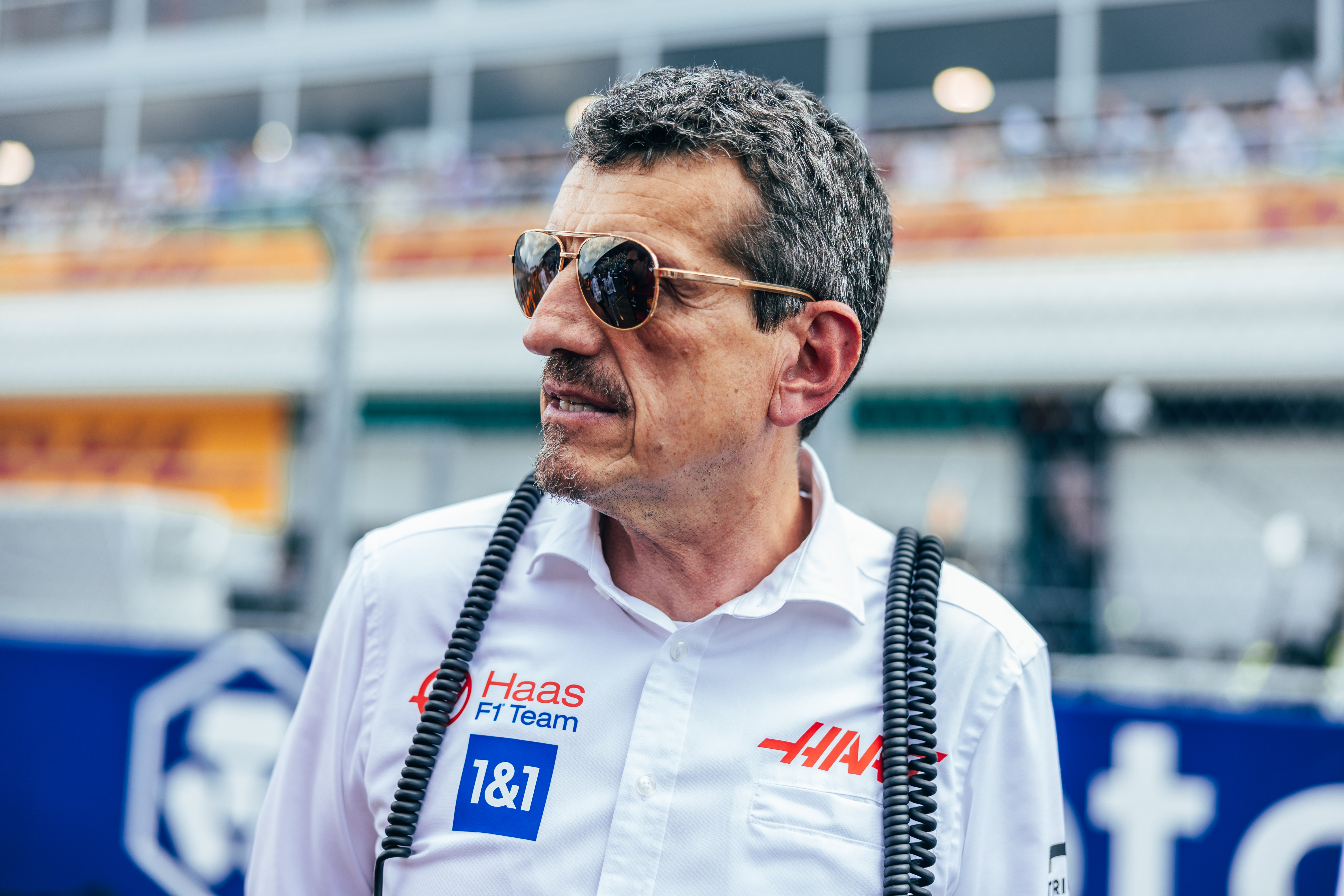 He said: "Can you imagine if there is a number set after FP2 and somebody doesn't achieve it in FP3? What do you then, exclude them? You fine them? I don't know.
"We measure something, we put a threshold on it, and what we do if someone goes above the threshold I don't know.
"But let's start with measuring."
The alternative would be a change to the technical regulations that forces every team, even those not suffering so badly from ride quality or at least not complaining about it, to amend their set-ups or designs.
Steiner is not a fan of that idea because he believes it would constitute a fundamental car change mid-season.
"We need to measure what it is," Steiner said. "And I think some of the cars are pretty bad.
"But then there is a solution, just raise the ride height. But then you go slow. Who wants to go slow?
"It's like I don't know how many years ago when in the middle of the season we had a change of tyres.
"It's something like this, you change something fundamentally, you could change the pecking order again completely. Is that really fair?
"It's a safety factor but if it's too dangerous just raise the ride height.
"I think the measurement of this is to find a way where it is dangerous, without changing the regulations, to find a limit of something and saying if you are above this threshold – I don't know what penalty you could give, I have no idea yet."
In the short-term, the only cars that should be impacted by the FIA's intervention will be those that are porpoising or bottoming out so badly they are breaching the yet-to-be-defined limit on oscillations.
That would more likely hit certain cars like the Mercedes and Ferrari, but it is unclear how many could be affected as that is down to team set-up choices on the day and the exact limit the FIA defines.
AlphaTauri drivers Pierre Gasly and Yuki Tsunoda have downplayed the impact the interim idea will have.
"It's going to be minimal," Gasly said. "They are things which could be changed which could affect very, very little part of the performance of everyone's cars.
He added: "We all say between each other, putting the interest of any teams or any car aside, we all clearly say this is clearly too much."
Tsunoda said: "I don't think Red Bull currently have much porpoising so probably they don't have to change much.
"So that will be a good advantage for Red Bull.
"At the same time, there may be some other regulations probably that will make slightly different changes for the field.
"I don't expect massive [changes] but hopefully that is positive rather than a disadvantage. But we'll see."