Two missed instructions to make a pitstop cost Carlos Sainz sixth place in the Qatar Grand Prix, allowing Aston Martin Formula 1 driver Lance Stroll to undercut him in the pitstops and demote Sainz to seventh place.
Sainz slipped from fifth on the grid to seventh on the first lap despite a decent launch, after a moment at Turn 1 while having a look around the outside of Lando Norris, which allowed Max Verstappen to pass him. This also allowed Esteban Ocon to attack and overtake him around Turn 2.
He held seventh in the first stint ahead of Stroll, so was on course for what would have been sixth on a one-stop strategy, with Pierre Gasly ahead on a two-stop.
Stroll made his sole pitstop at the end of lap 23, at which point Ferrari called Sainz in. Sainz did hear the request but reported over the radio that Ocon ahead had suffered a lockup and would likely stop, so Sainz decided instead to do the opposite of the Alpine driver.
This would either give him the chance to undercut Ocon, or overcut him. At this point, Stroll was in a small gap down in 13th place, 4.5s behind Gasly, but still just outside Sainz's pit window, meaning Ferrari could afford to delay the stop.
Ocon did pit, so Sainz continued and attempted to extract the remaining performance from his tyres. While it was soon clear he wouldn't be able to overcut Ocon given the pace, he would have covered Stroll had he pitted at the end of lap 26. Twice he was told to "box" on that lap, as well as being asked about what front wing flap adjustment he required.
At the start of lap 26, Sainz asked about his pace and was told "not good enough, you need to push more". Then shortly after he was told "mode box" with the message repeated shortly afterwards followed by the flap angle question.
Sainz did not confirm over the radio that he would be stopping. Presumably, he will also not have hit the pit confirm button on the steering wheel, which should have alerted the pitwall that he had not heard the call.
The team has yet to reveal what went wrong and whether some technical problem prevented Sainz from hearing the message, or he simply failed to register the instructions while attempting to extract the maximum pace from his worn starting set of tyres.
As a result, he continued past the pit entry, asking at the last minute "am I boxing or not". He was told he should have but then said "I didn't hear you" and twice apologised on the basis that "I didn't hear it". But the pace on that extra lap meant he stopped and emerged from the pits just behind Stroll, who he chased but couldn't pass for the rest of the race.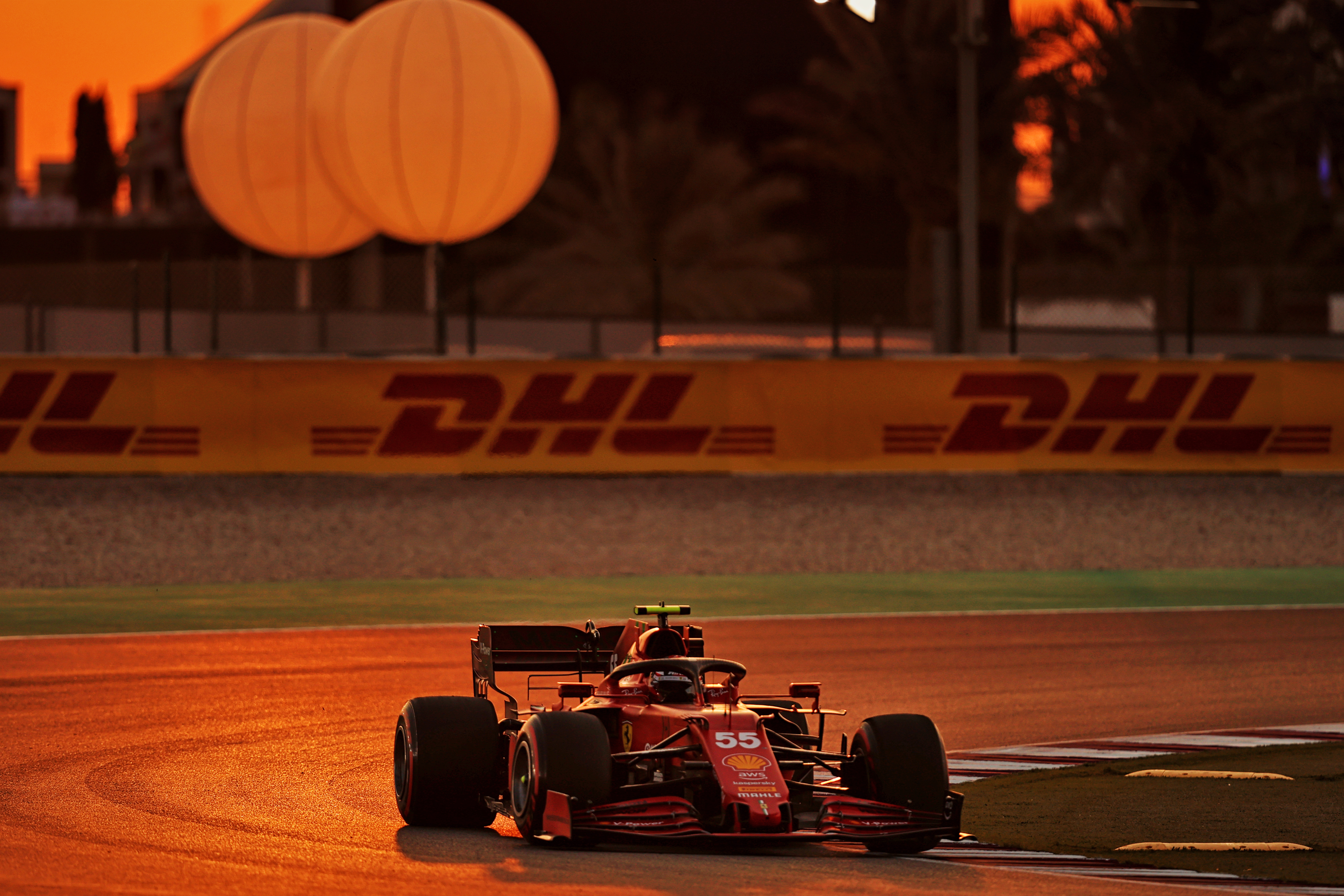 "We need to review what happened there with the radio because I didn't hear a box call and maybe we lost out a bit by that call," said Sainz after the race.
"It has been a bit of a boring race for me because we were very concerned about the tyres and I was saving tyres all the race, thinking about that front left that was giving so many headaches to other teams.
"In the end maybe that safe approach paid off because the others did mistakes, but from my side, couldn't really push the whole race and it was a bit of a boring one.
"But it's what it is, we will try and push more in the next ones to see if we can enjoy them a bit more."