Red Bull Racing boss Christian Horner believes Formula 1 "missed Charlie Whiting" in the Saudi Arabian Grand Prix.
Whiting was the FIA F1 race director from 1997 until his sudden death ahead of the 2019 Australian Grand Prix.
His successor Michael Masi has overseen every grand prix since then but has received criticism at various races.
Since this year's Spanish Grand Prix, F1 has broadcast clips of Masi's in-race radio exchanges with team representatives, and in Saudi Arabia on Sunday this included the unusual offer of a "deal" to Red Bull regarding a penalty for Max Verstappen.
Ahead of a race restart, Masi said Red Bull could take his offer of forfeiting pole position to drop behind Lewis Hamilton – the implication being that otherwise Verstappen would be penalised for overtaking Hamilton off-track prior to the race being suspended.
This was effectively done in lieu of the usual option that is available to a driver who has committed such an offence during a race, when they are allowed the opportunity to give the place back.
Verstappen faces an investigation over an incident in which he tried to relinquish a place to Hamilton – again in lieu of being penalised for going off-track and gaining a lasting advantage – and the two made contact. After that, Verstappen was punished with a 5s time penalty anyway.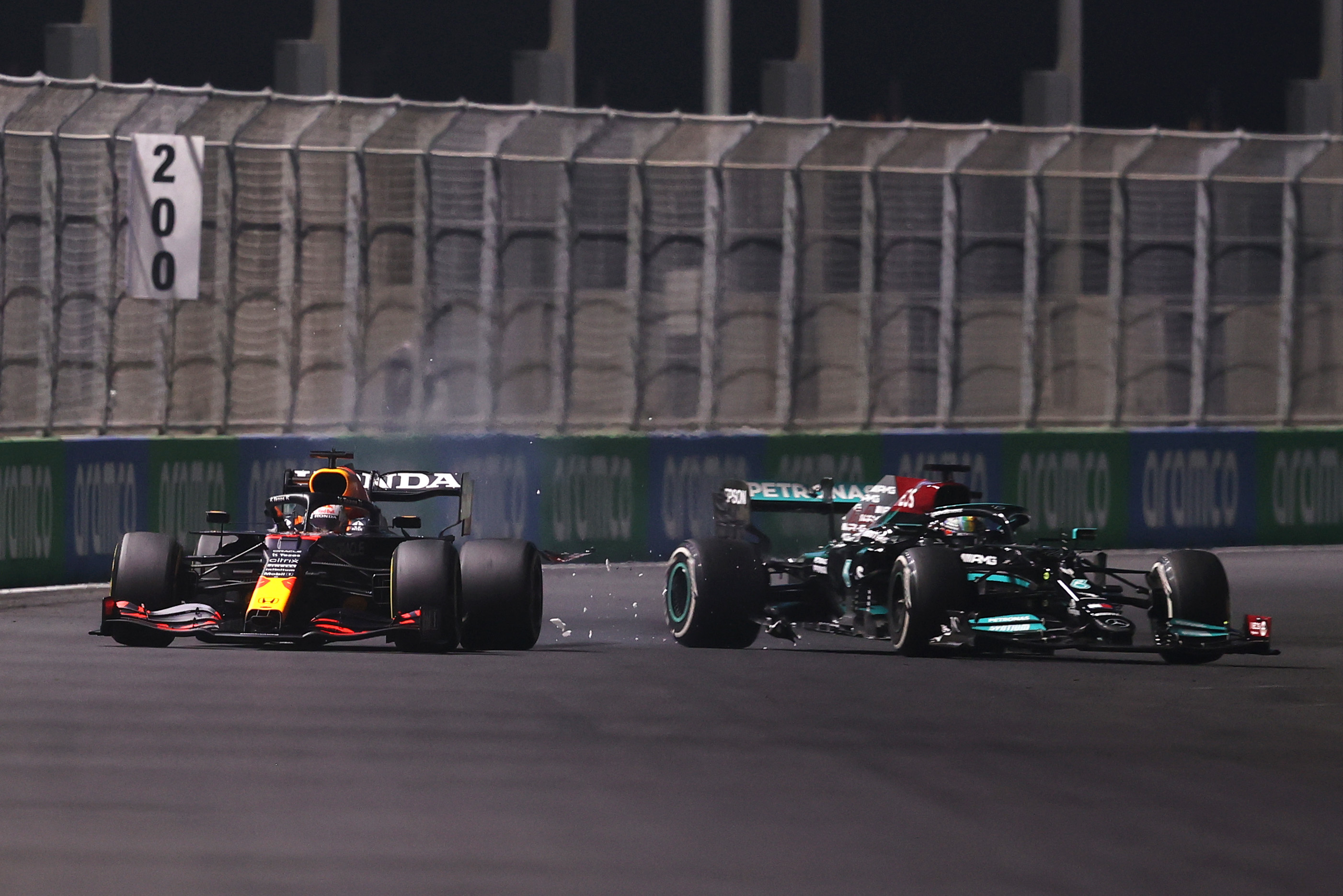 Horner feels F1 is over-regulated and said an example was Hamilton being allowed to drop more than 10 car lengths behind Verstappen in preparation of a standing restart because of the technicality it was a restart, not an official formation lap – on which that is not allowed.
"We're over regulated and there's rules about 10 car lengths, but a formation isn't a formation lap if it's a restart," said Horner.
"It feels that there's too many rules to a certain degree.
"It felt like today the sport missed Charlie Whiting, I'm sorry to say, but the experience that he had.
"It's obviously frustrating. But it's difficult for Michael and the stewards, particularly at this type of venue, this type of circuit, the amount of debris and types of corner.
"But it's the same for everyone."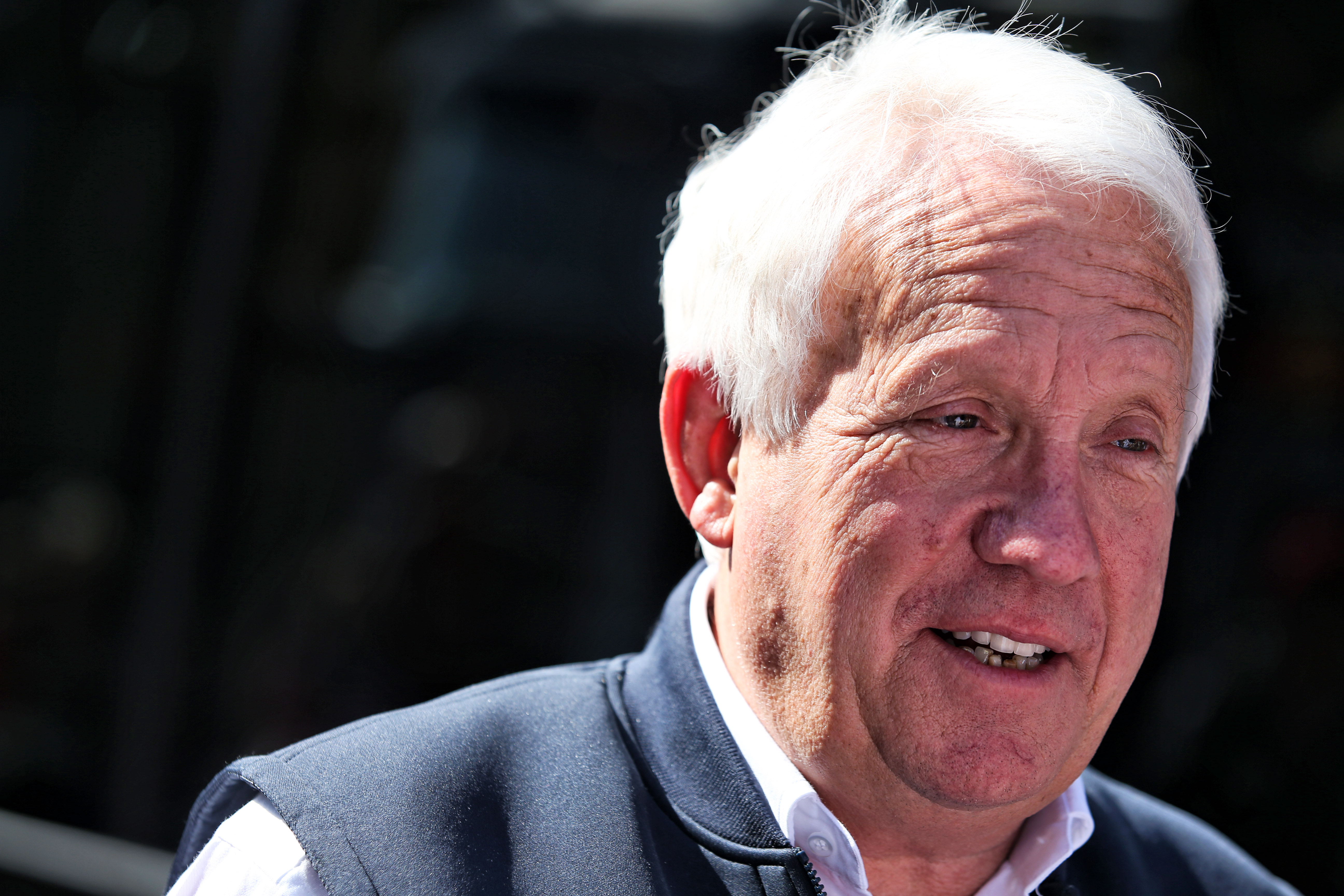 Mercedes boss Toto Wolff declined to make the Whiting comparison when Horner's comments were put to him.
But he did make clear his frustration at the decision to only red flag the race for Mick Schumacher's crash after running it behind the safety car for several laps.
Both Mercedes had pitted during that time, handing the lead to Verstappen – who then had a 'free' tyre change under the red flag.
"I think we had confusion today," said Wolff.
"I would have wished that the red flag wouldn't have been taken at the beginning of the race, it's where I thought that we've lost the race and that clearly was also a judgmental call when some of the advertising on a barrier is ripped off whether you stop the race but it is what it is.
"There was so much on today. So many things to judge. And I wouldn't want to be neither in Michael's seat nor in the stewards' seat today because you're always looking stupid if you're making mistakes and if there are 100 decisions to take there may be some that are wrong or controversial.
"I think we just need to learn from that."
Horner was also frustrated by the stewards' decision to award Verstappen with a five-second penalty for his Turn 1 run in with Hamilton.
"We feel hard done by with the five second penalty," Horner told SkySportsF1.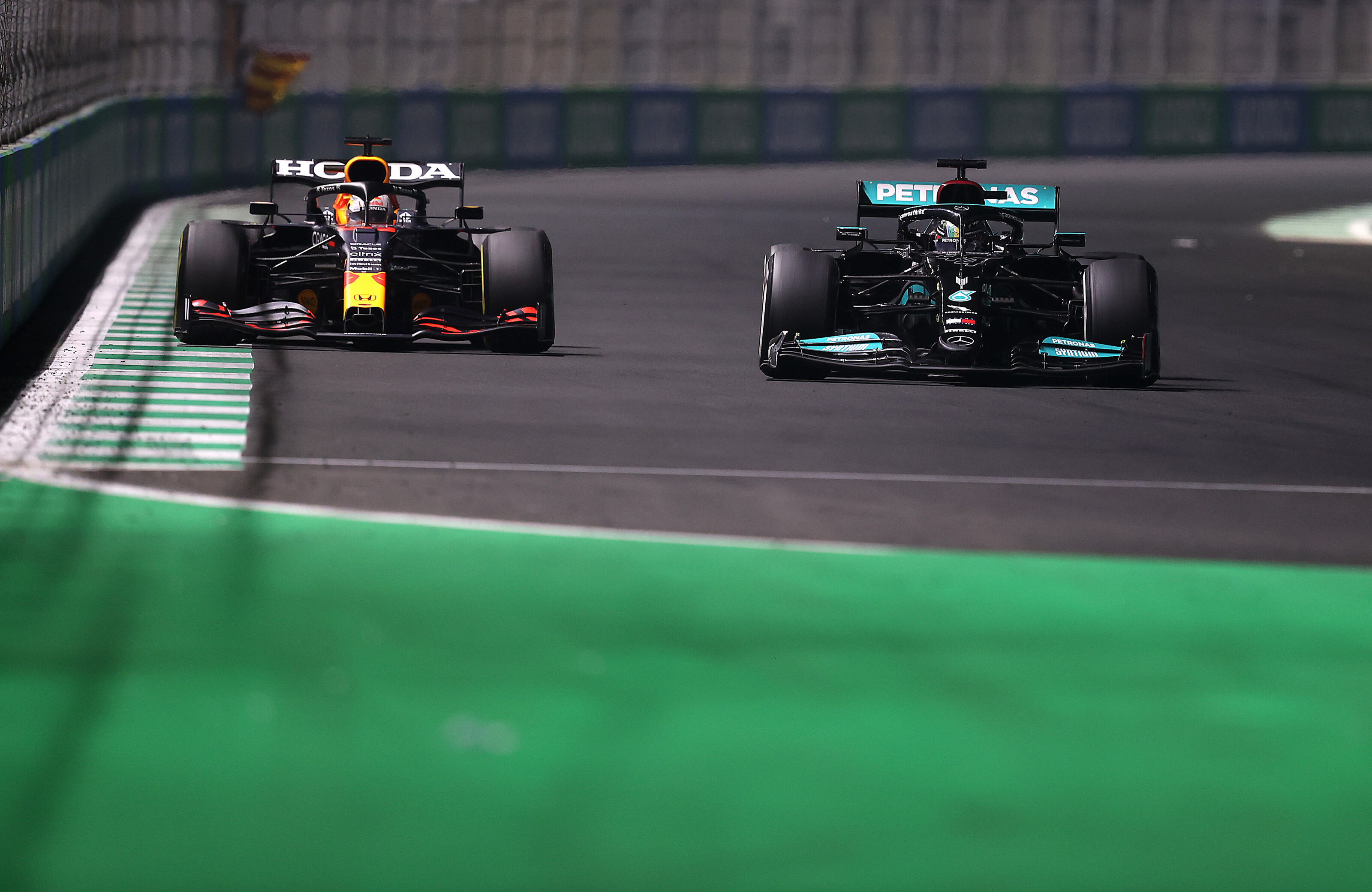 "Lewis has got overspeed there, they have both gone wide, they've both gone in hard, and I think this is one of the things that we've been going on about of 'let them race'.
"Does that warrant a five-second penalty? For me, that was on the harsh side."
The lead up to Hamilton and Verstappen's collision was branded as "weird" by Horner who believed Hamilton was playing games to pick up the DRS on Verstappen or prevent Verstappen from immediately activating it on him after being passed.
"Lewis is slowing down behind him because he lifted off," Horner added. "So it's like he didn't want to pass him there because of the DRS.
"We were trying to give the place up, and Lewis then drives up the back of Max's car.
"Obviously we picked up quite a bit of damage with that, so very frustrating, very annoying."
Wolff also said his team was unlikely to seek further action against Verstappen for his on-track conduct in Saudi, believing a broader review of driving standards is needed.
"It's really the driving that needs to be assessed and looked at," Wolff added to Sky.
"It's hard, very hard, maybe over the line hard, and we just want to have a clean championship, may the best man win, and if it's Max at the end, then I have peace with that.
"But it needs to just be a fair race."