Lewis Hamilton says hitting the pitlane wall in Formula 1 qualifying at the Russian Grand Prix was "embarrassing" but he does not feel "as terrible" about his final result after a post-session discovery.
Hamilton was on provisional pole when he slid into the wall entering the pits at Sochi after misjudging the grip in the damp pitlane as the track conditions improved.
The seven-time world champion has a huge opportunity to retake the points lead this weekend as Max Verstappen is starting at the back of the grid because of a penalty for an engine change.
Hamilton said his error was "really nothing to do with pressure" in the title fight because "it's not a pressure scenario".
Instead, Hamilton admitted he just made a mistake while trying to get back to his pit box as quickly as possible so he could rejoin and have two timed laps on slick tyres on the drying track.
"Mistakes do happen," said Hamilton. "I came into the pits, I knew I didn't have a huge amount of time and I was just attacking.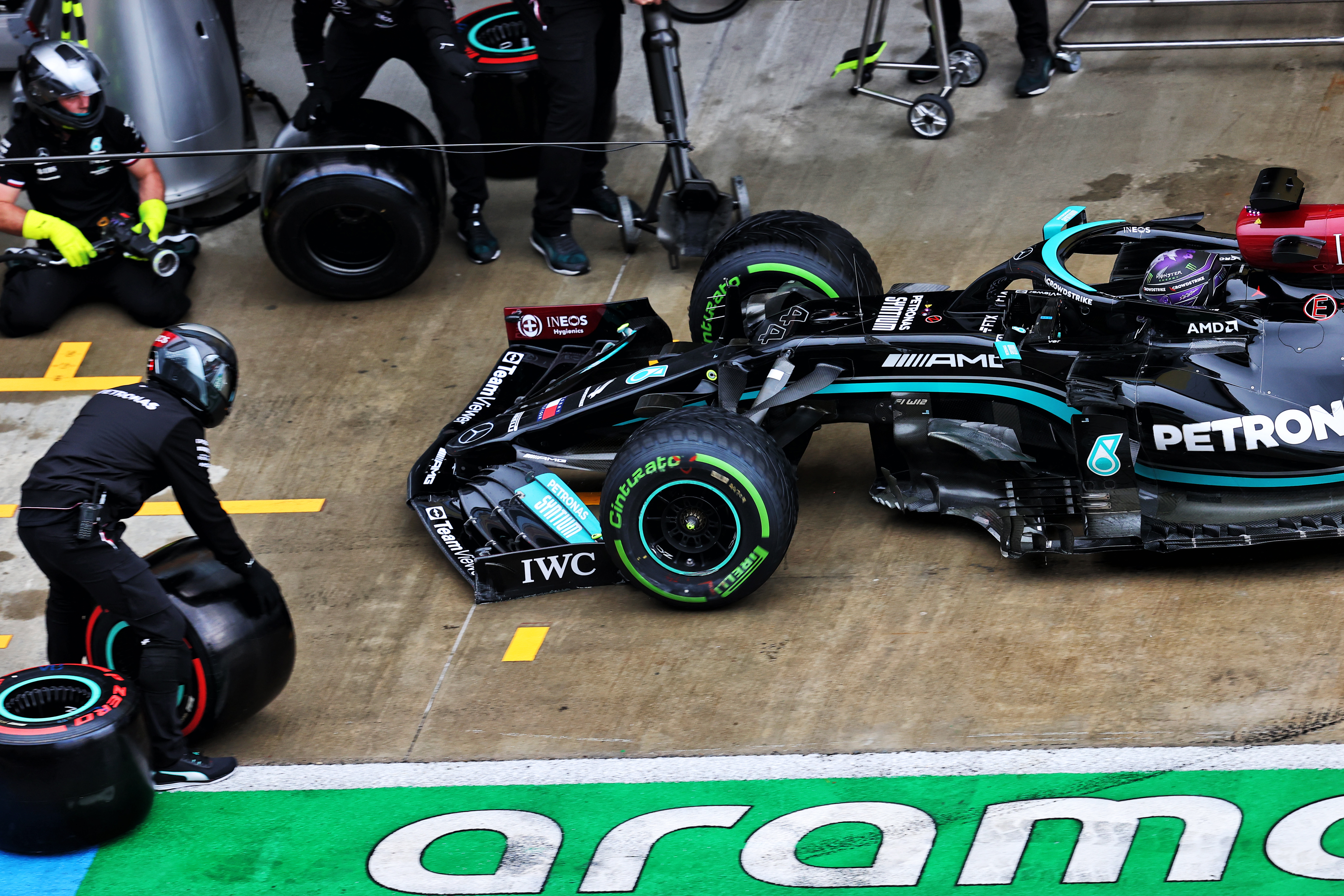 "I was trying to get through the pitlane as quick as possible because I knew I was going to need as much time on track as possible.
"In the previous times coming in the pitlane we could take it quite slowly.
"The track was trying and the grip was quite good and I came in and just took it a little bit quicker than normal and just lost the back end and slid into the wall.
"Of course, embarrassing and disappointed in myself. But s*** happens, we all make mistakes.
"It is not what you'd expect a world champion to do. The problem when you have had the success I've had is anything but perfection feels like a long way off but I'm only human.
"My dad called me up and we just talked about and I'll move on. I'll get my racing head back on, get focused and hopefully bring a good race."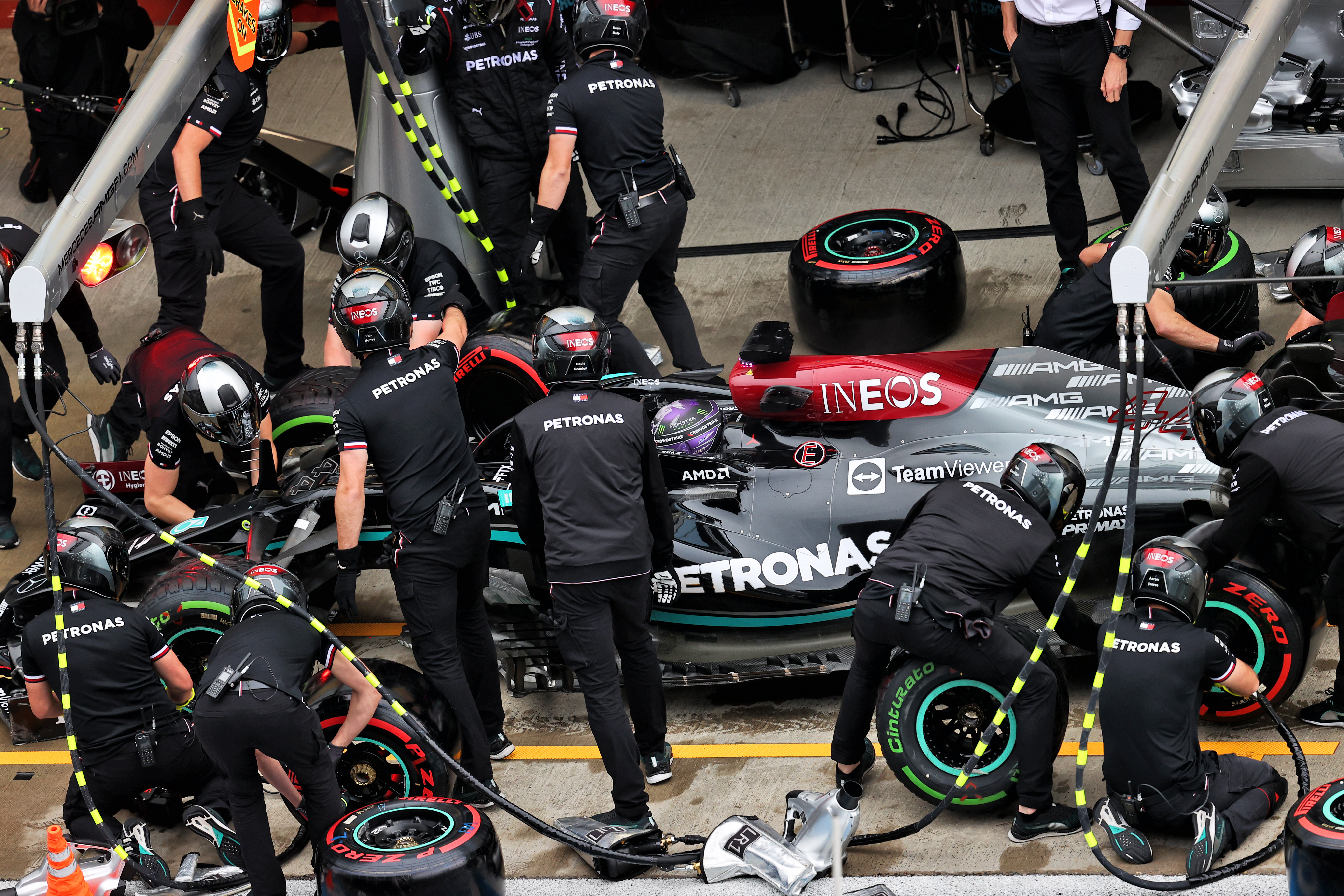 The pitlane incident cost Hamilton a lot of time while his car was repaired but he was able to rejoin the session and have one final lap on slicks.
However, Hamilton was nowhere near as quick as the others who had switched tyres earlier and then spun at the end of the lap as well, lightly nudging the wall, which meant he ended up behind a shock top three of Lando Norris, Carlos Sainz and George Russell.
Hamilton stands by the decision not to switch to slicks sooner because it was too big a risk in his position but said he had since discovered the car repairs had a knock-on effect that left his tyre temperatures significantly lower than team-mate Valtteri Bottas's, hence his lack of performance on his sole lap on slicks on the damp track.
"Of course you could say that we could come in earlier but neither of us felt that it was worth the risk," said Hamilton.
"Obviously, the guys that were in sixth and seventh and eighth it was easier for them to take a bigger risk. For us, I wasn't interested in doing so.
"My performance, sliding and touching the wall in the pitlane, it was frustrating – which is was what I was most disappointed in myself because other than that it was a really good qualifying session.
"Then they changed my tyres and obviously I had to change my wing but I had to let Valtteri go so I was in the pitlane without blankets on for 64 seconds or something like that.
"I lost a huge amount of temperature in my tyres so just now, seeing the huge difference in temperatures between mine and Valtteri's tyres, makes a lot of sense for me on my outlap and my final lap.
"Then just a bunch of things, obviously we had to let people pass so had to keep going off line onto the wet lines.
"So, it wasn't ideal, and I definitely don't feel as terrible. And just now putting all my energy towards tomorrow and just hoping that the car is OK."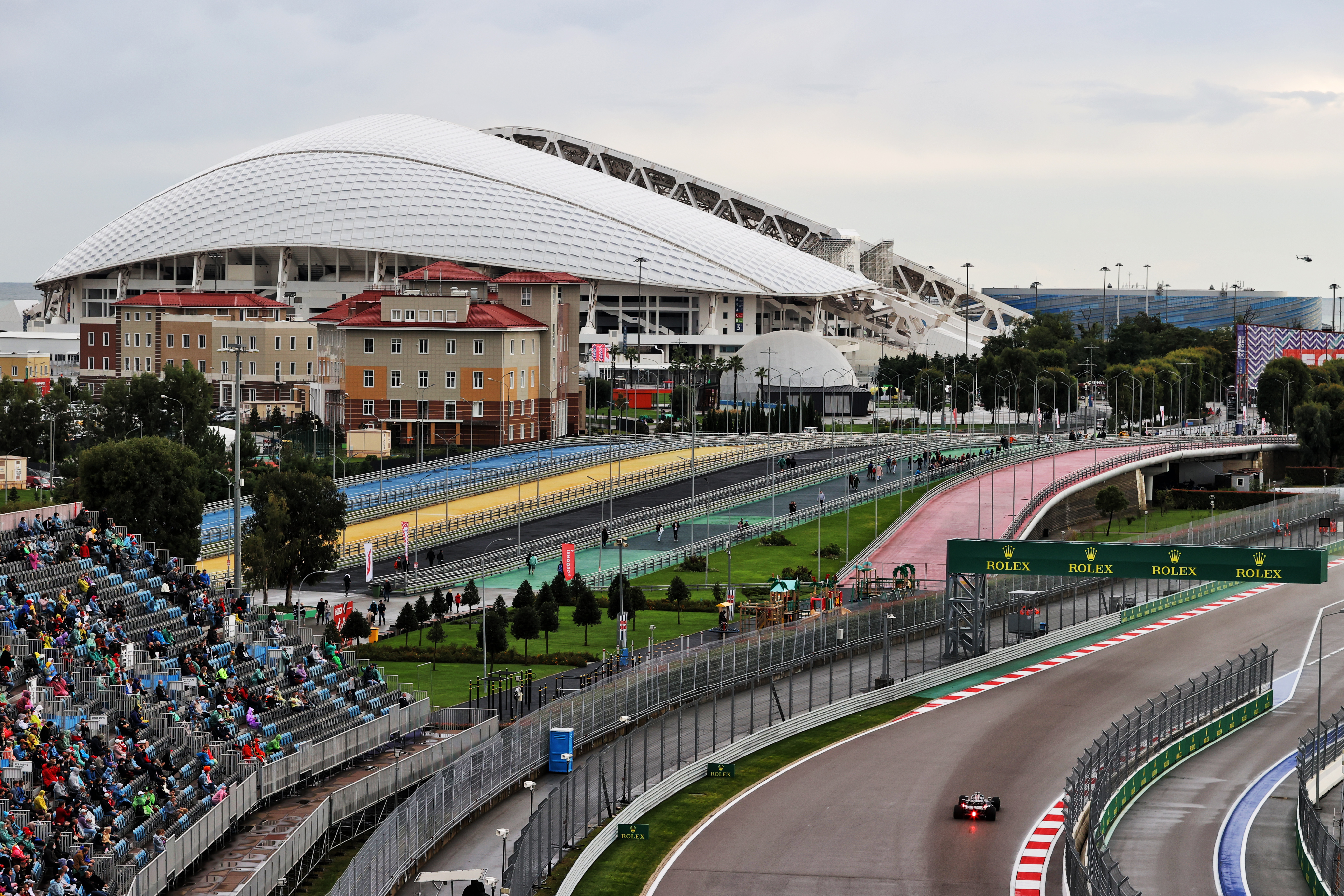 Hamilton had expressed his concern about the damage inflicted by his incidents but said Mercedes' initial checks were encouraging.
"Just looking at both incidents, the pitlane one of course it wasn't perfect but relatively light touches, and the second one super, super light," Hamilton said.
"So, the second one is not an issue. And so far, they say they think it's OK. They're doing all the checks tonight.
"The car is built to withstand a lot of force through the corners, so those little taps hopefully haven't derailed us."