Formula 1 drivers were impressed with their first taste of the Losail International Circuit that hosts this weekend's Qatar Grand Prix, with Alpine driver Fernando Alonso hailing it as "fantastic" despite widespread suspicions it might create a processional race.
Only two of the 20 drivers on the grid have experience of racing at the circuit – Red Bull driver Sergio Perez in GP2 Asia in 2009 and Nikita Mazepin in MRF Challenge in 2014. But the reception for the track was generally positive among those sampling it for the first time.
Alonso suggested Saturday's qualifying session would be particularly spectacular.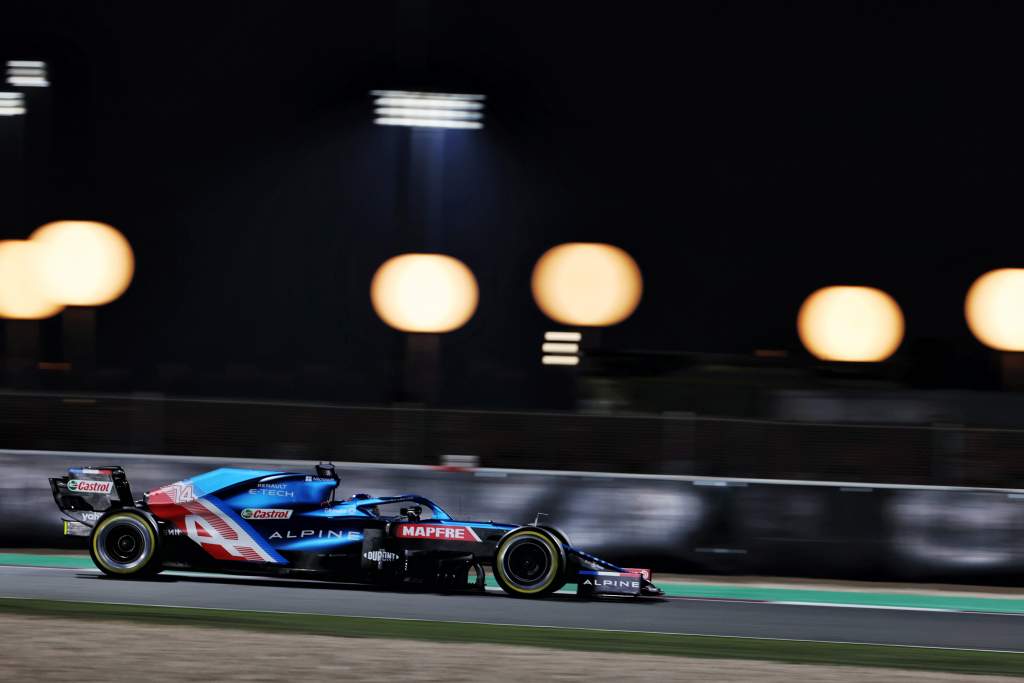 "Fantastic, just fantastic," said Alonso after finishing 12th in the floodlit FP2 session, lapping 0.908s off the pace.
"It's really enjoyable to drive around here. The flow of the corners, the nature of the circuit, the high-speed sections, really, really maximise what a Formula 1 [car] should do.
"So it was a very nice Friday, a very nice circuit to discover, and tomorrow in qualifying it will be even better, when we'll put the light[-fuel] cars and the new tyres on."
Alonso formed a positive impression of the circuit on his first flying lap, describing it over the radio as "fantastic" also. But he wasn't the only one to be impressed by the 16-turn track.
Ferrari driver Carlos Sainz described the driving experience as "intense" at a quick track where the fastest lap, set by Mercedes driver Valtteri Bottas, produced an average speed of 232.934km/h.
"Intense, it felt really intense with these cars, on this track," said Sainz. "Just super quick.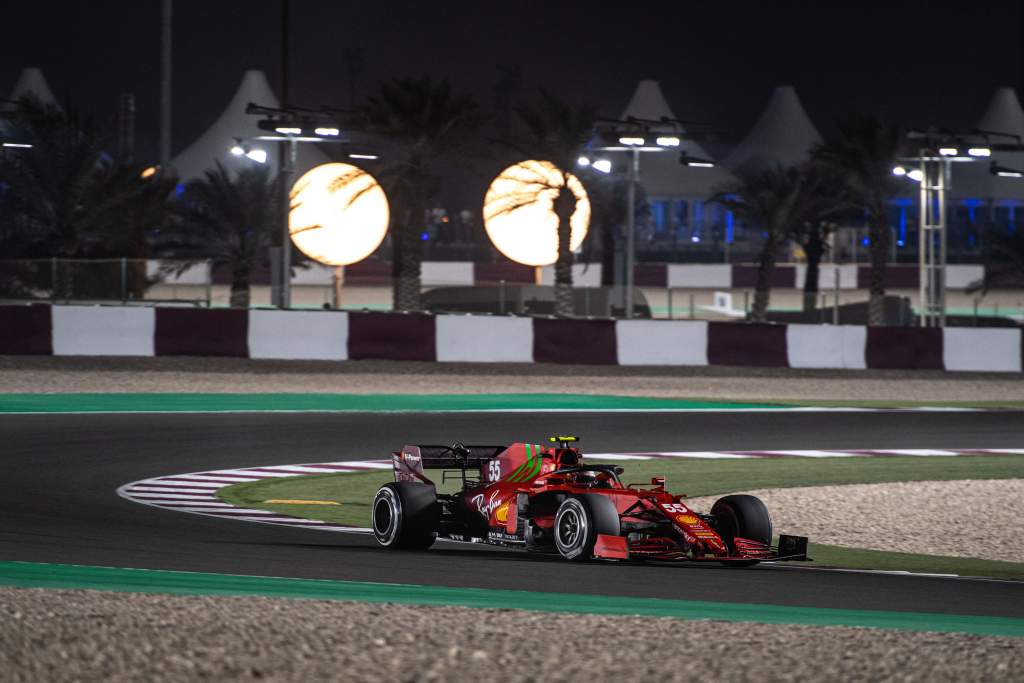 "The speeds we're going are difficult to explain to you. It's crazy. Those high-speed corners are really allowing us to feel what the beasts we are driving this year really are. And it's also been a bit of a thrill, to be honest.
"You're also challenging yourself, mentally, to think that the thing is going to grip and carry that much g-force and that much speed into a corner, for so many corners. So it has been a good challenge."
Four-times world champion Sebastian Vettel was also positive about the circuit, which he admitted surprised him.
The Aston Martin driver was ninth-fastest in FP2, 0.872s of the pace, but despite revelling in the circuit he did warn that passing would likely be problematic, as expected.
"I was surprised," said Vettel. "I was expecting it to be a lot sandier but it was actually in good shape.
"So I think the people working at the track must have done a really, really good job, so it was basically fine from the first run.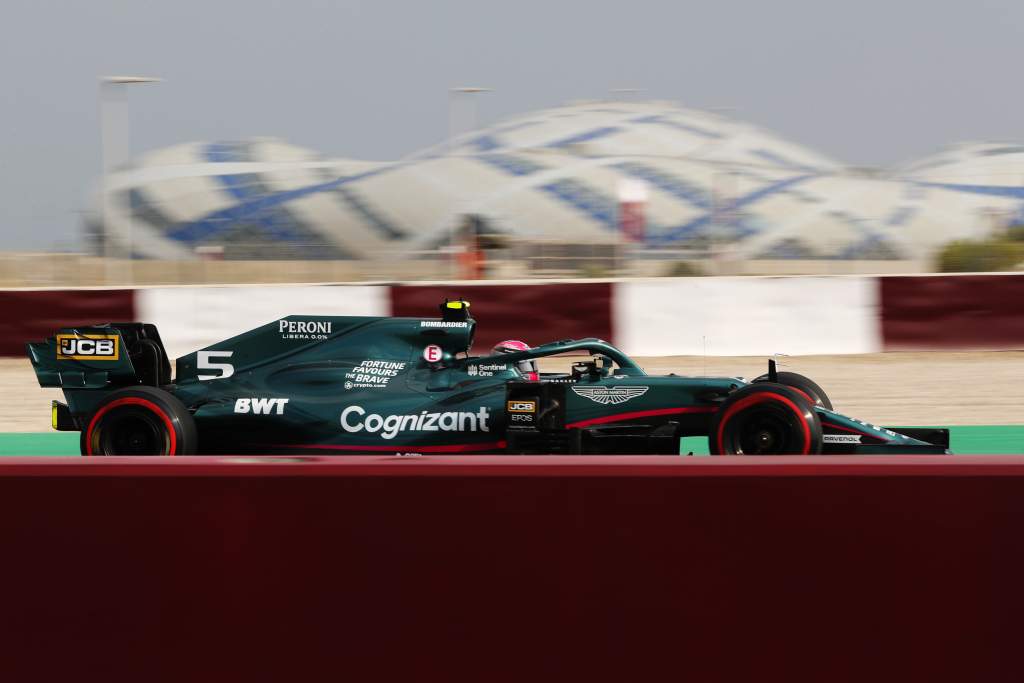 "The track is flat but it's very fast. There's a lot of fast corners and it takes a little while to get your head in, but once you find the rhythm, it's actually pretty enjoyable.
"It will be important to qualify well, because overtaking may be difficult."
World championship leader Max Verstappen echoed those sentiments, describing it as "very difficult to follow".
But there is the potential for some strategic variation in the race, with Pirelli revising its original prediction of a one-stopper thanks to allocating the hardest trio of available compounds to a possible two-stopper.
This is because the front-left is proving to be the limitation in terms of higher levels of wear than anticipated. This is thanks to teams setting up the cars to protect the rear axle at a track that is demanding on traction and overstressing the front-left as a consequence.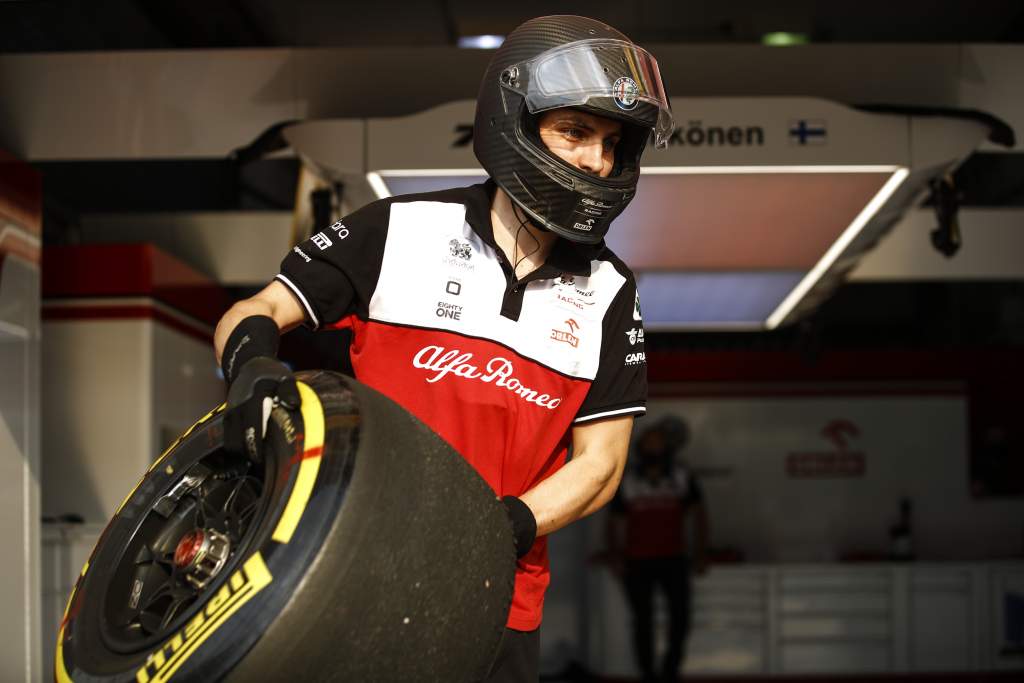 "Coming here, we thought it was mainly going to be a one-stop race," said Pirelli's F1 head Mario Isola. "But looking at the level of wear today, I'm not so convinced that we will have a one-stop race. It's a matter of wear on the front.
"It's true that until the tyre is completely worn, the performance is still there so probably the teams are going to use the tyres as long as possible.
"Also it seems that it is quite difficult to overtake here and that's why I believe they will try to use the tyres as much as possible. But if the tyre is completely worn they have to plan a two-stop strategy."